The MIX – Pakistan's First Tech Centered Festival
Written by: Momina Mindeel
Posted on: November 15, 2017 |

Comments | 中文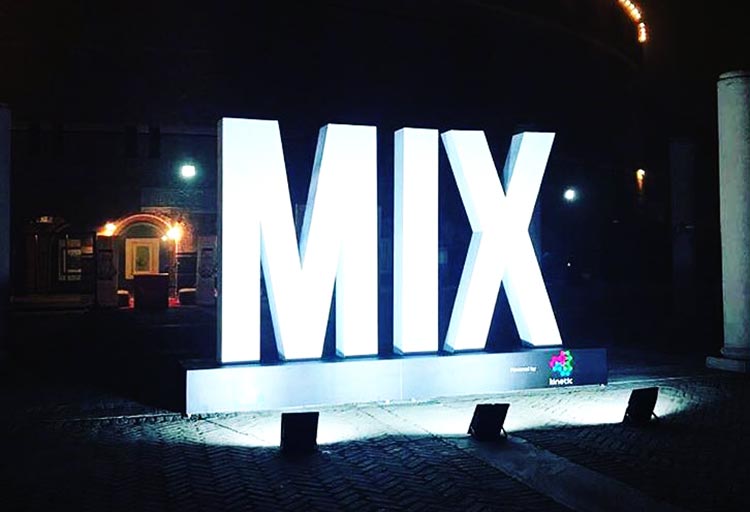 The MIX logo
In recent years, the Punjab Information Technology Board (PITB) has established itself as a hub for furthering the start-up culture in Pakistan. Names like MangoBaaz and Patari have burgeoned under the PITB and the list continues to grow. This year, however, PITB took it up a notch further by planning and executing Pakistan's first ever tech centered festival, called The MIX. It took place on November 11th and 12th at the Alhamra Arts and Cultural Complex, Gaddafi Stadium, Lahore. The event was an unrivaled amalgamation of arts, culture, food, music and intellectual dialogue, with technology at its core.
Throughout the festival, the venue was beautifully lit up with innumerable lights. A Patari MIX music stage had been placed near the main entrance, where various artists performed all day long. A colossal food market had been set up under the banner of Hungerist – a new digital food platform owned by MangoBaaz. Other exciting technology and art display stalls were scattered around the space. The event was attended by students, professionals and artists from all over the country.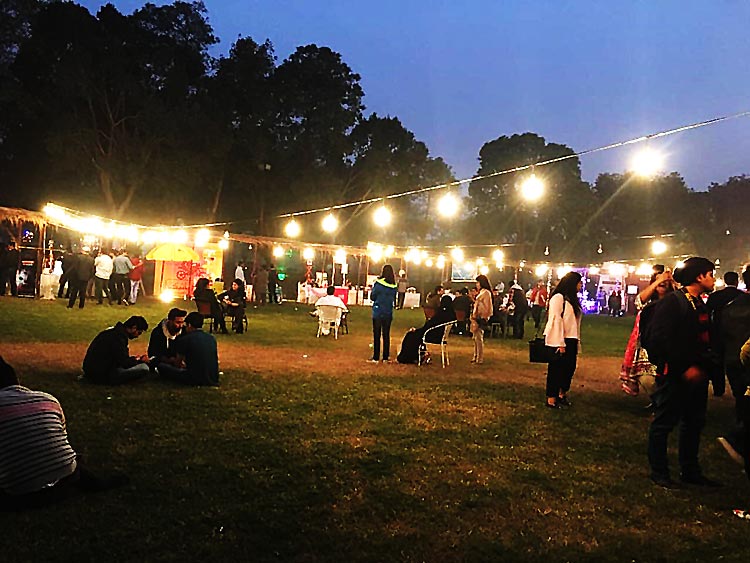 Hungerist Food Market
The first day kicked off with tech-centered panel discussions happening simultaneously in Hall 1 and 2. Amongst these discussions, 'Can Tech Restore Heritage?' stood out with its distinctive topic. The panel was initially supposed to comprise of Salman Beg, Kamran Lashari, Maryum Saifee and Abrar-ul-Hassan but due to a few last minute changes, Maryum Saifee was replaced by Michael Guinan from the US Embassy, while Kamran Lashari could not show up. While Guinan urged the audience to 'Dream, Explore, Discover,' the endless possibilities for how tech could support heritage, Salman Beg emphasized that it was never too late to learn. Abrar-Ul-Hassan from Morango films delineated that technology is ever advancing, even in a developing country like ours. Given the ability of technology to consistently grow, it can be relied upon and used for future planning. He pointed out that 3 months back, they could not even think of editing a Virtual Reality (VR) film here in Pakistan, and had to send all the data to the USA. Now, Morango Films are actively producing and editing VR films about the heritage sites in Pakistan! While answering a question from the audience, Hassan agreed that it is indeed difficult to get funding in Pakistan for such projects, but advised upcoming film-makers to first fully develop their ideas, before approaching a donor or a brand. Overall, one left with the impression that the tech and heritage combination is yet to be fully explored in Pakistan. Amusingly, the food market had a VR booth, where you could sit down, put on your VR glasses and get lost in heritage sites like Masjid Wazir Khan, Makli Necropolis, Jinnan Wali Dheri in Taxila etc.
The first day featured another great talk called, 'Moving Music' with Zahra Paracha, who is one of the founders of Lahore Music Meet, Jamal Rehman, Faisal Rafi and Faisal Sherjan. The panelists talked about how the lack of organizations solely dedicated to music, and the law and order situation in the country, has reduced the culture of concerts. But with digital platforms like Patari and initiatives like LMM, the culture is slowly but surely being revived. The discussion also shed light on the role soda brands have played in the promotion of music in Pakistan, both positive and negative.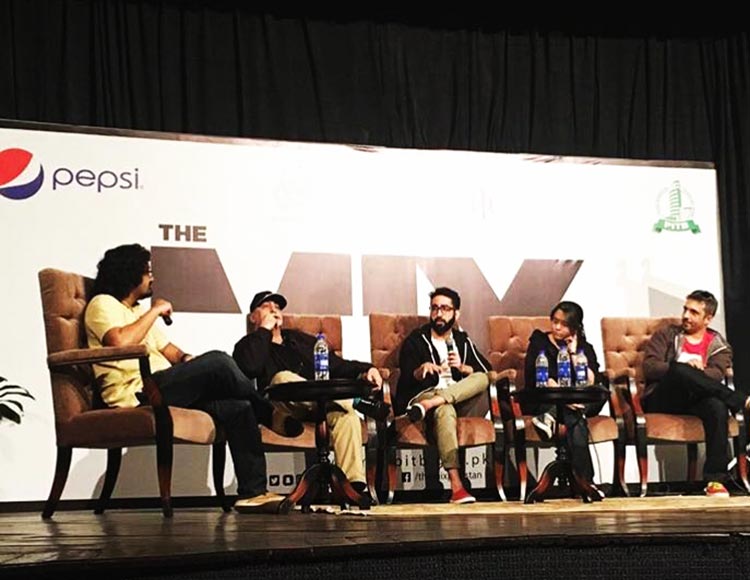 Panel discussion on Moving Music
The day concluded with a cultural performance in the amphitheatre, followed by Mahira Khan and Haroon Shahid performing on a few songs to promote their upcoming movie Verna, and ending with a spectacular performance by Abdullah Qureshi and co.
The second day was equally packed with panel discussions and outdoor activities. While the turn out of the audience was great, it was not as phenomenal as day one. Patari MIX music stage kept ringing with electronic music for the most part, all thanks to SomeWhat Super and Abid Brohi. Performances by indie bands like Keeray Makoray, Rakae Jamil aka Mughal-e-Funk and Roots kept the audience thoroughly entertained.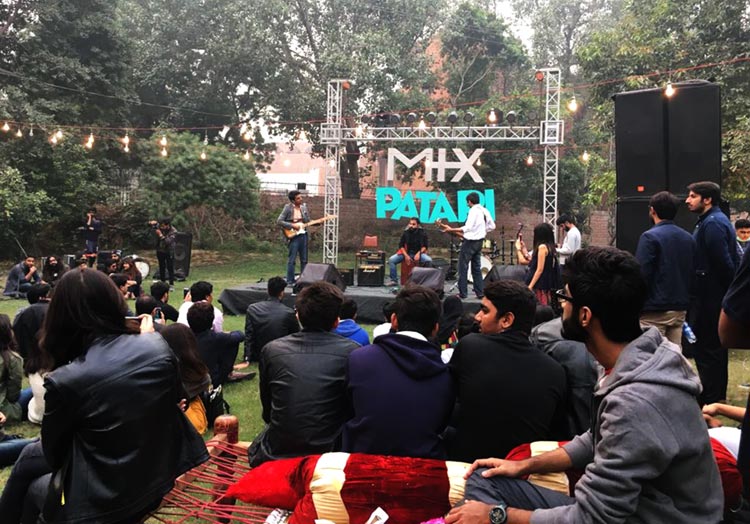 Patari gigs
Among the tech centered panel discussions, 'Digital Dialogue' with Fasi Zaka, Ali Ahsan from MangoBaaz, Anis Sheikh and Humayun Haroon from Patari, had them reflecting on the distinction between old media vs. new media. While Ali Ahsan talked about the importance of using statistics and audience data to provide users with what they want, Fasi Zaka raised a valid concern regarding new media, which has confined people to their timelines. While convenient algorithms now ensure that people only see what they want to, this does close doors on enlightenment and might even lead to an ultimate intellectual death. Humayun Haroon discussed how digital platforms can be used for the revival of music, while Anis Sheikh shed light on the progress in artificial intelligence.
Furthermore, the second day of the festival had an entire session, 'Colors of Pakistan,' dedicated to showing 60 second VR films (produced by Morango Films), about the obscure places and aspects of the country. Forty 60 second films were screened for the session, on and about Old Gujrat, Quetta's Afghan Biscuits, Hiran Minar, Swat's Spalbandi Masjid and White Palace, the Art of Shawl Making in Swat, Pottery Art in Karachi, Sheetala Mata Mandar and so much more. The films conveyed a lot of information about our heritage in a short span of time, and in an interesting manner, all thanks to the effective use of technology!
The second day concluded with an Open Mic organized by MangoBaaz Campus, where people were given a chance to do stand-up comedy and slam poetry. The FACE Music Mela kicked off in the amphitheater featuring some of the same artists as Passu FACE Mela, including The Qawwalistan, Obsolete, Khamaj, Sibti, Amna Nawaz and Bakhshi Brothers. All in all, the MIX revived the culture of social events in the city, with a little something for everyone.
You may also like: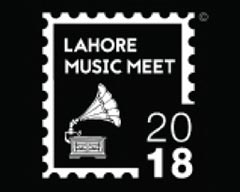 Lahore Music Meet - 4th Edition
(January 10, 2018)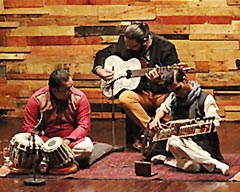 'Likhay Jo Khatt Tujhay' - An Olomopolo Media & Qissa Khwaan Production
(November 21, 2017)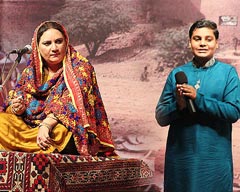 Bali Jatti Rooftop Theatre Opens in Lok Virsa, Islamabad
(October 16, 2017)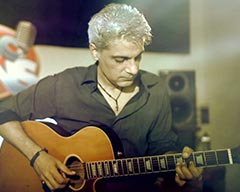 Tribute: Aamir Zaki
(June 03, 2017)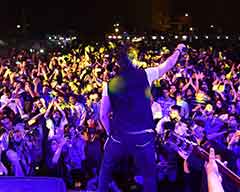 FACE Music Mela 2017: Promoting Diversity and Harmony through Music
(April 24, 2017)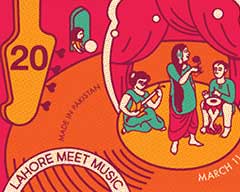 LMM 2017: More Than Just Music!
(March 13, 2017)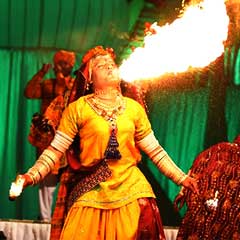 The Mystic Music Sufi Festival 2017
(February 14, 2017)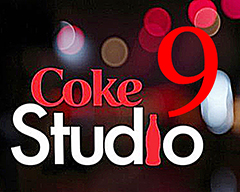 Coke Studio: A New Season of Melodies
(August 18, 2016)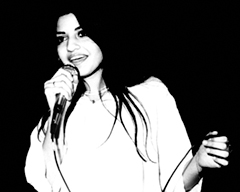 The Unforgettable Nightingale: Nazia Hassan
(August 12, 2016)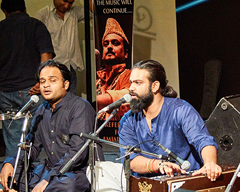 The Music Will Live On: Reference for Amjad Sabri at Lok Virsa
(July 01, 2016)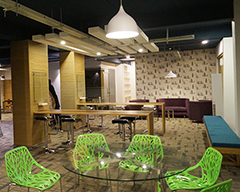 The Hive: Blending Work with Entertainment
(May 30, 2016)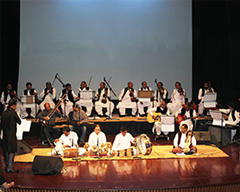 'Sachal Studios Orchestra' Performs at PNCA, Islamabad
(May 09, 2016)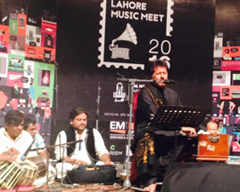 Lahore Music Meet - Pakistan's First Ever Music Symposium
(April 04, 2016)