Theatre Review: #MeToo by BlankPage Productions
Written by: Tasarunn Munir Chaudry
Posted on: January 12, 2018 |

Comments | 中文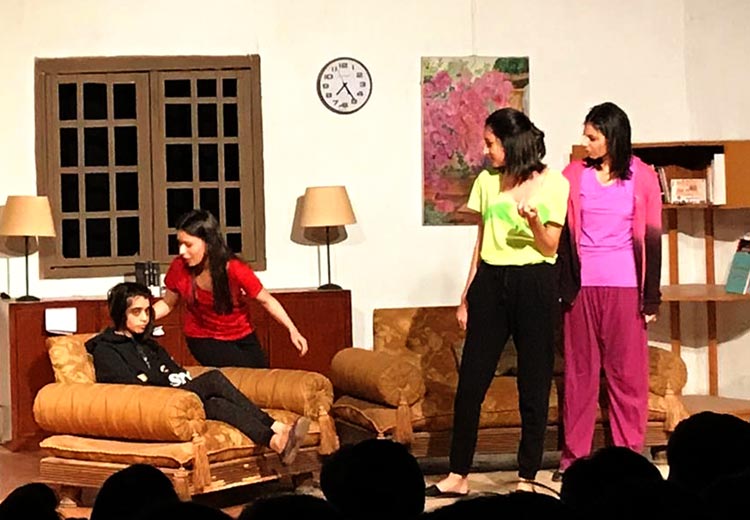 The cousins tell Shanzay to not exaggerate
Scheduled to be staged from 9th to 11th January 2018 at PACC, Karachi, the #MeToo play was put up by BlankPage Productions, in response to the #MeToo movement. The #MeToo movement spread through social media in October 2017, as an attempt to raise awareness regarding widespread violence and sexual harassment of women.
I attended the first show, and a forty-five minute delay before the start of the play made the audience a little restless.The plot revolved around a typical desi-household, with an overprotective mother, a rather quiet and stern father and their two daughters, Mariam and the school-going Shanzay. They also have a rather comical brother, Akbar, who caused most of the lighter moments in the play. The play begins with Mariam getting engaged to her beloved, Farrukh. The initial awkwardness of the actors faded as the play proceeded.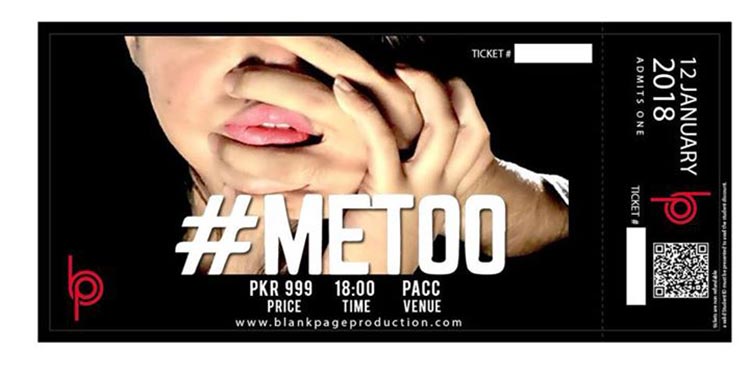 When Shanzay doesn't return home with her parent's anniversary cake, Mariam is extremely anxious. When Shanzay returns in a tattered school uniform, her dupatta missing and her shalwaar torn, her mother questions her and she reveals that she was followed and harassed by some men in the mall. The mother's response is to scold her for being out alone, and she grounds her. Mariam protests on her sister's behalf but her mother is unmoved.
Mehak Aunty, a relative of the family, a minor character in the play, is representative of the patriarchal social norms of the society. She is quick to tell off some girls for dancing, but is indulgent with the boys. Similarly, some female cousins tell Mariam that harassment is not a big deal when she shows concern for Shanzay's wellbeing. The first act drew to a close when Farrukh boasts that he also 'teased' a girl when he was younger, leaving Mariam shocked and disgusted.
Mehak Aunty (L) and Mariam (R) conversing
The second act shows a drastic change in Shanzay's character, and though her mother worries about her poor grades and insolent behavior, failing to realize the underlying cause. Eventually, Mariam takes control of the situation and accompanies Shanzay to a psychiatrist, with whom she finally speaks. Addressing the audience, Shanzay explains her sense of disgust, isolation and helplessness after the episode of harassment.
When the sisters reach home, they confront their mother and finally make her realize that she was wrong to react in the way she did. Mariam delivers a strong and impactful monologue in which she says that the question is no longer if you have been harassed, but when you have been harassed. She breaks off her engagement with Farrukh, and he's about to become violent when Shanzay intervenes and demands that he leave.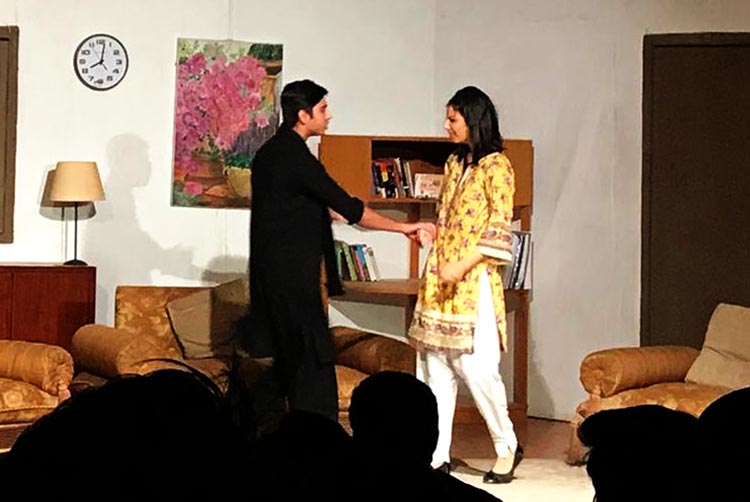 Furrukh and Mariam
The intense clashes between characters were well-executed, such as the argument between Farrukh and Mariam, but however, some scenes ended rather abruptly. In the first half, musical cues were given for characters' entrances and exits to enhance the comedic element, but they did not always suit the circumstances. Issues in the acting included expressionless dialogue delivery and actors momentarily slipping out of character. Some technical glitches occurred in sound, leading to a reduced volume as well.
The auditorium was half-full but given it was the first day of the play, and a weekday, it was a responsive crowd. They remained fully involved in the drama, gasping audibly and applauding wholeheartedly at emotional scenes.
The play concluded with a spoken-word poetry performance by the female cast members, recited beautifully, with all of them in perfect synch. Their performance ended with loud applause and they simultaneously unzipped their hoodies and revealed shirts underneath that collectively spelt out #MeToo.
Elsa Sajjad, director and co-founder of BlankPage Productions, then talked about her motivation for deviating from her comedic scripts to address this serious issue. She said that the two billion re-tweets that Alyssa Milano's #MeToo had generated, made her aware as to just how widespread harassment is.
Considering that the play was directed and enacted by a group of youngsters, it was a commendable performance. Moreover, addressing harassment is not just a bold but a necessary move for our society. All funds generated from ticketing will be donated to Aurat Foundation.
You may also like: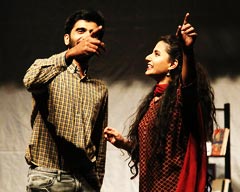 Theatre Review: Bol Kay Lubb Azad Hain Teray
(December 21, 2017)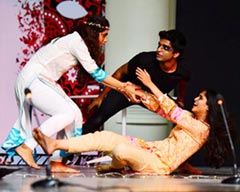 The Fringe 2017 – Intra-IBA Theatre Competition
(December 15, 2017)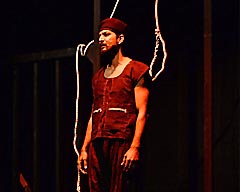 Theatre Review: Ajoka Theatre's 'Intezaar'
(November 30, 2017)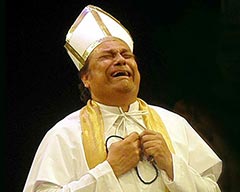 Theatre Review: 'Yahudi ki Larki' by NAPA at National Theatre Festival 2017
(November 02, 2017)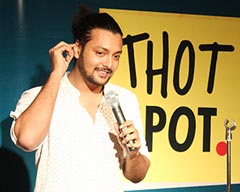 Bachay Panch Hi Achay (5 Kids are Enough) - A Saturday Night Comedy Show
(October 17, 2017)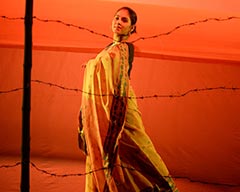 Ajoka Theatre's 'Shehr-e-Afsos - A City of Sorrow'
(October 13, 2017)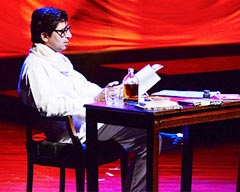 Theatre Review: 'Kaun Hai Yeh Gustakh' - Ajoka's Play about Manto
(October 12, 2017)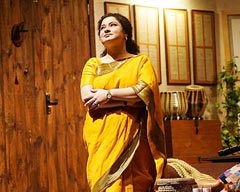 Theatre Review: 'Mushk - Fragrance' in Lahore
(October 10, 2017)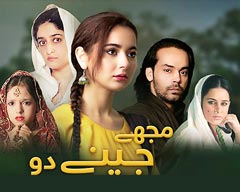 Drama Review: 'Mujhay Jeenay Doh'
(September 22, 2017)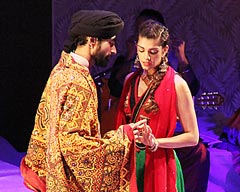 Heer Ranjha – Retelling Kaifi Azmi's Script in an Urdu Musical
(September 11, 2017)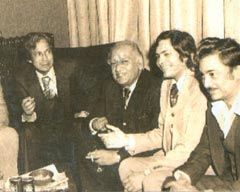 70 Years of Theatre: A Flashback Through the Ages
(August 30, 2017)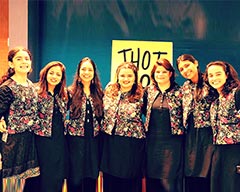 'The Khawatoons' Celebrate their First Anniversary!
(August 02, 2017)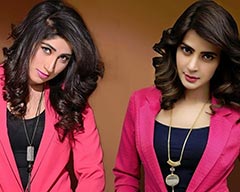 'Baaghi', a serial inspired by Qandeel Baloch
(July 31, 2017)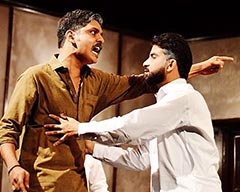 'Mulzim Ya Mujrim' – A Theatrical Production
(July 25, 2017)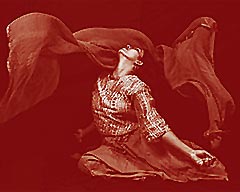 'Goonj – Echo': A Solo Dance Performance by Suhaee Abro
(July 18, 2017)