BRAZILIAN ODYSSEY: PART I - LULA AND DILMA
Written by: Dr Dushka H. Saiyid - Posted on: January 29, 2013 |

Comments | 中国 (Chinese)
Google Translation: اُردو | 中文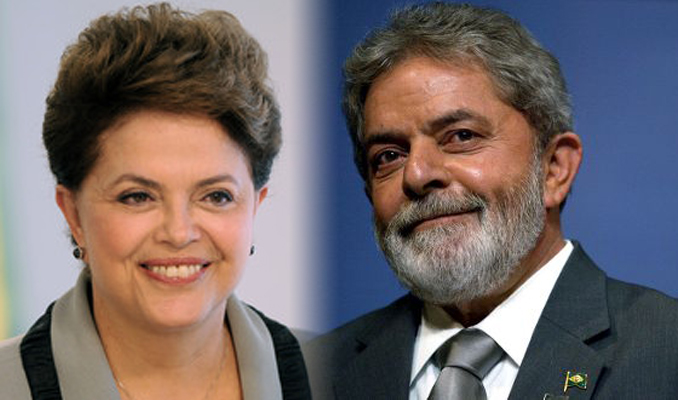 Dilma Rousseff, President of Brazil, 2010- Lula da Silva, President of Brazil, 2003-10
With the largest territory and population in South America, and 40% of the population a racial mixture, Brazil's culture is a powerful cocktail of indigenous Indian, African slave and white Portuguese influences. The Catholic Church co-exists with pagan African practices, austerity with hedonism, a heady potion. You see it in the pictures painted on the walls in Olinda, the Afro-Brazilian rhythms streaming out of shops in Pelourinho, the beautiful bodies on display on the beaches of Rio, and the weeklong revelry of the carnival that possesses the Brazilians in spring.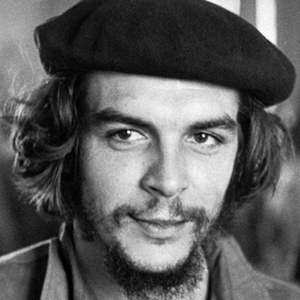 Ernesto 'Che' Guevara, Cuban Revolutionary
Brazil's economy began to thrive in the mid-90s, when the hyperinflation of the Real was stabilized, leading to record foreign investment and growth of the economy. President Lula da Silva, a socialist, and the only President who had not been to college, had known poverty as one of eleven children of a poor peasant. His social and economic programs, helped bring half of the country's population of 200 million, into the new middle class. He raised the minimum wage by 25% and created an astounding 14 million jobs, which reduced the percentage of Brazilians living in extreme poverty from 20% to 11%. Under the Bolsa Familia program, Lula gave them cash for vaccinating their children and keeping them in school, boosting domestic demand and increasing the growth rate. Lula had addressed the issue of poverty and disparity with adroit skill and pragmatism.
He had groomed his chief of staff and energy minister, Dilma Rouseff, to take over reins of the Presidency, when his second term came to an end in 2010. Rouseff, like the country she leads, has a chequered past. A military coup, the fifth of its kind, overthrew a leftist government in 1964, and Rouseff responded by joining a Marxist guerrilla group to overthrow the government. Arrested in 1970, she was tortured for 22 days, and when she was released two years later, she opted to go to a university and get a degree in economics.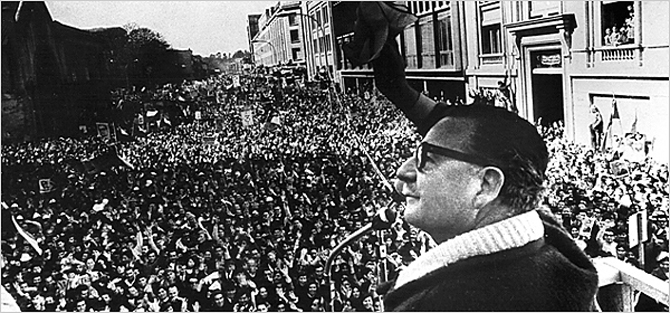 Salvador Allende, President of Chile, 1970-73
Under her tutelage, Brazil has become one of the most entrepreneurial countries in the world, with one in every four adults self-employed, and unemployment rate down to 5.9%. By focusing on the building of infrastructure and promoting entrepreneurs, she has given a new boost to the economy. With its thriving agribusiness, vast reserves of offshore oil, and 40% per cent of its energy supplied by ethanol, the plant based biofuel, Brazil is poised to become a leading economic powerhouse.
Brazil has succeeded where others failed. Those who had struggled to create a more just society in South America, like Che Guevara and Salvador Allende, had been killed. Che, who had sought to replicate the Cuban revolution in Bolivia with guns, was killed in cold blood by the hirelings of the CIA. Salvador Allende came to power through the ballot box in Chile, but was martyred by Pinochet's American backed military coup. Brazil has avoided the economic stasis that has overtaken Cuba because of its ideological rigidity, and successfully created a mixed economy, with hope and mobility for the poor. Under Lula, Brazil began to embrace and celebrate its Indian and African heritage, and unlike in North America, the Indian have not been put in reserves. There is acceptance of responsibility for the evils of slavery, and the treatment meted out to the indigenous Indians by the Portuguese settlers. Unlike the USA, Brazil is not a "melting pot", for many of the African and Indian rituals and traditions are alive and still practiced. More of this will be discussed in my next piece on Salvador, the heart of Afro-Brazilian culture. It is this Portuguese, African and Indian cultural synthesis and co-existence, which gives the Brazilian experience an edge, missing in other societies.
RELATED STORIES:
You may also like: