JIBRAN NASIR: THE NEW FACE OF PAKISTAN?
Written by: Aisha Iqbal - Posted on: October 24, 2013 |

Comments | 中国 (Chinese)
Google Translation: اُردو | 中文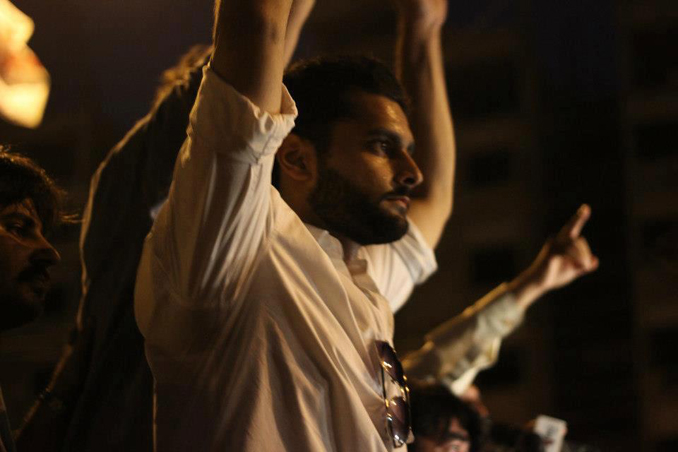 Jibran Nasir doesn't believe in talking about making a difference. He believes in going ahead and doing it. He has little patience for coffee table cribbing, meaningless motivational workshops – and slow waiters. It was after about an hour and two rounds of increasingly irate scolding that Jibran finally got his cup of black coffee at Sattar Bakhsh, a charming café that is arguably one of the worst interview venues in Karachi.
Whirring blenders, sugar high children and loud music created a painful cacophony but Jibran seemed unfazed. He did not need too many cues to talk about his passions –the 26-year-old larger-than-life Jibran is a litigant, social worker and politician, all combined into one tall, outspoken, energetic package.
He returned from the UK in 2010 after completing his law degree and almost immediately immersed himself in flood relief work in Karachi. Together with a few friends, he started a youth-based effort called Pehla Qaddam (First Step). They collected, packed and transported relief goods to thousands of affected families, reaching out to people in 10 to 12 cities.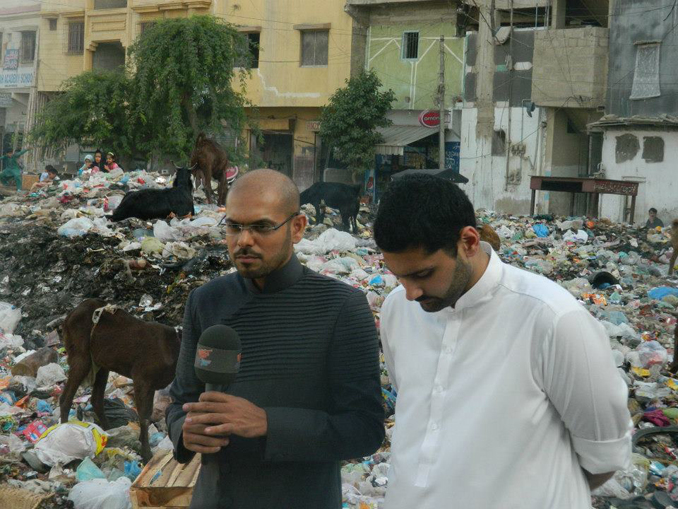 Interview with Express News on the issues affecting Shah Rasool Colony
Since then, Jibran has been engaging in what he calls 'freelance social work'. He has joined forces with friends and strangers alike to begin different movements, from relief work for Karachi's Abbas Town blast victims to peace initiatives after the Peshawar church attack.
He is quick to respond and tap into available resources. After the Abbas Town tragedy, he and a couple of his friends started the Humanitarian Response Karachi movement. They stood at the Teen Talwar chowk in Karachi and within four hours, they had collected Rs. 110,000. The generosity of the city's population is incredible and is what gives him hope, Nasir said. They donated the money to Shia organizations because they saw that these organizations were doing good work on the ground.
In collaboration with an NGO, Hands, and the Pakistan Medical Association, they also set up three medical camps and provided healthcare to blast survivors and their families. "We also arranged for psychiatrists and offered follow-up sessions," he said. Psychological help in such situations is usually as absent as it is necessary. Post-traumatic stress disorder is prevalent in survivors of violence and Nasir and his team went door to door in the area, offering to connect people to needed services.
However, Jibran feels that charity work is 'damage control'. He said that the social work he engaged in was not sustainable development and if he really wanted to make long-term changes, he felt he would have to participate in policy making.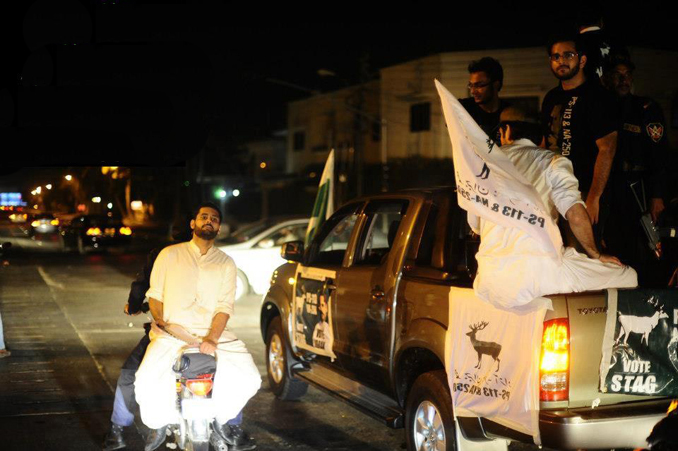 Leading a car rally
Jibran's foray into politics was motivated by these same feelings. It was also an experiment. Without any political or social connections, he wondered, can an ordinary middle-class man enter politics? "I wanted to know if speaking the truth in a political campaign can be effective. Do people even want to hear the truth?" Jibran was not interested in gaining popular support by yelling out pleasant banalities and sweeping statements. He wanted to get to the crux of our country's problems and talk about issues considered too sensitive or even taboo – blasphemy laws, forced marriages, sectarianism, extremism, etc. He stood as an independent candidate in the NA-250 and PS-113 constituencies.
"My entire campaign was worth Rs. 150,000," he shared. He said his friends were his strongest supporters but his family had reservations about the decision. His mother was worried about his safety while his father thought politics was scarcely the most stable job for a secure future.
Jibran's election campaign video
How did Jibran's experiment fare? Well, he didn't win, yes, but he termed the experience 'enlightening and humbling'. From seasoned politicians to complete strangers in different cities, Jibran was supported by many. People he had never met helped him in myriad ways, creating a website for him, sending him words of support and offering resources. Members of political parties including PPP, PML-N and the MQM cajoled him to join their ranks but when he refused, they continued to offer him advice, encouragement and support, Jibran said.
The experience also illuminated how the liberals in Pakistan are also extremists, he lamented.The gap between the extreme right and extreme left is jarring. Despite speaking out against issues that people are tight-lipped about, and publically discussing events and political parties that people in Karachi are scared to whisper against, Jibran said he remained safe and sound. This, he smiled, strengthened his faith in God.
Jibran's incursion into politics was not a one-time affair. He resolves to stay connected to it and will continue as an independent candidate. He doesn't care to join any of the existing parties but is open to organizing a new political party.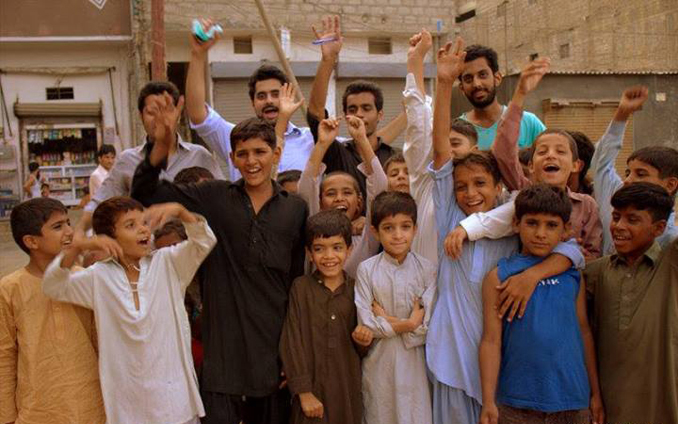 Cleaning Campaign in Shah Rasool Colony
One of the positives of his political adventure was the connections he made. Using these connections, Jibran initiated a cleaning campaign in Shah Rasool Colony. City government officials, MPAs and MNAs are accessible to Jibran. "Maybe because I have a lot of nuisance value," he chuckled. He also introduced the 'Talk to Your Imam' movement after the blasts at the All Saints Church in Peshawar. The idea was to simply contact your resident mosque leader and ask them to openly and firmly condemn the attacks. A seemingly simple and straightforward request was met with hesitation and resistance. "We openly named and shamed the imams who did not cooperate with us in this campaign," he said.
Soon after, Jibran's friend Ziad Zafar, with whom he co-founded Pakistan For All, had the idea of forming a human chain outside a church. In addition to the human chains, Jibran purported the idea of Shia and Sunni clerics attending mass at churches to show their solidarity. These events were observed in Lahore, Karachi and Islamabad and have gained national and international recognition.
What keeps Jibran motivated? The burden of responsibility, he said. His education and skills which he feels have put him in a better position to serve his country and people.
When Jibran actually finds time to relax, he writes poetry – about socio-political topics! Despite being immersed in two of the most disillusioning fields – social work and politics – Jibran is optimistic, an approach summed up in the observation, "Karachi may be one of the most dangerous mega cities in the world, but it also has the world's second best stock exchange. We need to focus more on the latter."
You may also like: