SPIRITED, DAUNTLESS AND RESILIENT: TANZILA KHAN
Written by: Maria Hayat - Posted on: August 19, 2013 |

Comments | 中国 (Chinese)
Google Translation: اُردو | 中文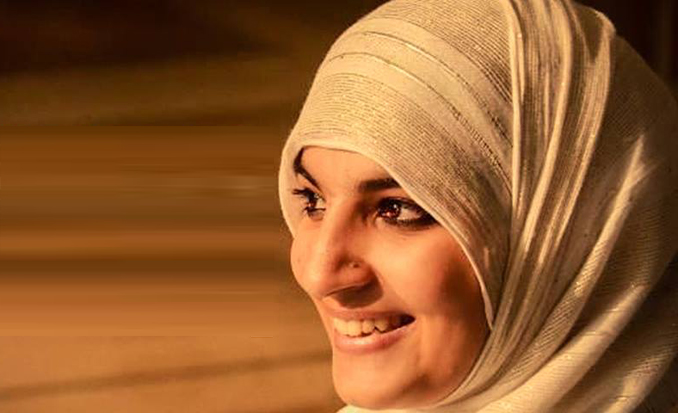 Most of us use the brick-walls and the hurdles we face in life as an excuse to eschew striving for our goals and realizing our dreams. However, Tanzila Khan's life and her ambitions serve as an example of what one can achieve with willpower, drive, and a positive mindset, despite all obstacles.
Tanzila Khan was born in Sialkot, Pakistan, with a physical disability, which meant that she couldn't walk and was confined to a wheelchair since birth. Though her mobility thus might be limited, she has made sure that's the only limitation in her life. One is intrigued, and with a little exploration, one of the major forces behind her drive, and positivity is uncovered.
"My motivation definitely comes from the fact that I am alive and I made it to this amazing planet, Earth, with so much to do and so much to contribute to. Along with that I am also inspired by how my parents coped with my birth despite it being very sudden for them. They live the example of giving back the best no matter what life gives you."
You sit across Tanzila, and you tend to forget after a bit that she's on a wheelchair, but what cannot escape anyone's notice is how active she is, and the number of projects she's started and is involved in, whether it be Youth Activism, motivational speaking, theatre, or writing her very own novel. You then wonder what might have sown the first seeds, and how it then developed into all it is today.
"To be very honest, I think it all started when I was eight and while in a mall in USA, I let myself free and started moving around. I was carrying a few pennies and a quarter in a leftover Smartees box and I bought some candies. That day what I also bought was the attention from people around me who saw a disabled girl on the stroller making her way through the crowd. While they smiled, I enjoyed my freedom and at that time I thought I could do things in my life with a difference; I think that's why I happened to end up with a lot of diversity in my life today."
The list of her projects, most of which she founded herself, is awe-inspiring. She relates that she started off writing books, but loved art and expression, so she got involved with Creative Alley Productions, and directed the play The Adam's Family Rendezvous. Deciding that art wasn't enough she started working for a Youth camp for Global Change-makers and later on a Youth Activism Summit, which has, as a component, several exciting workshops she has designed for capacity building, by the name of Let's Get Mad! She also paid a visit to India recently and is working on an education project called Tanzila ka Rehan School.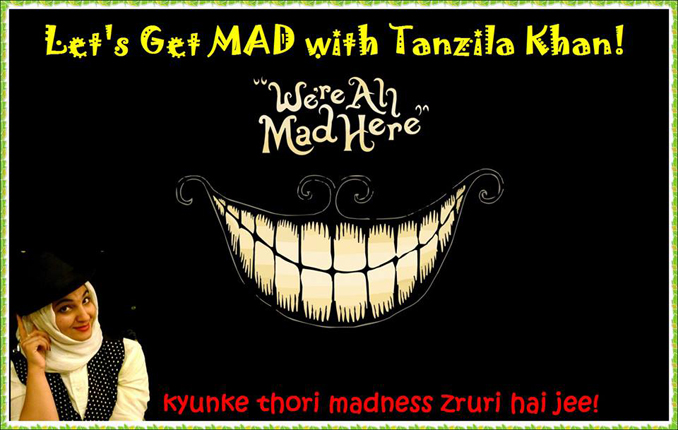 Wonder, then turns to amazement: Motivational speaking? Writing a novel? At this age? You ask her about the secret behind successful motivational speaking, and she replies that it's all about belief, a lesson she says she learnt with her experience with TedX. "It's a beautiful gift of nature to man that when he speaks from the heart, truth is automatically reflected in his words."
Speaking of the books she's written, she laughs and says that her biggest achievement was probably when she wrote the first word of her first book, commitment being the key to the game. She has had two books published: A Story of Mexico and The Perfect Situation: Sweet Sixteen; the latter's sequel, Enlightened Eighteen, is in the pipeline.
She sits there talking animatedly about all that she's involved in, and her passion is truly reflected. But then, you wonder, a female, a youngster and physically incapacitated in a society like Pakistan. The challenge must be daunting indeed. Yet she takes it all in stride, saying that though the physically challenged are discriminated against in the country, it's just because it's the norm, and there is need to change perspectives in this regard. As for gender being a stereotype, she feels that can actually be an advantage: "For example, being a female I am more emotionally connected to the people I work with and can easily help them in their pain through this connection; and being a female earns me more respect and honor from the fellow men in Pakistan."
So, what does it mean to you, being just one of the estimated 36 million youth in Pakistan?
"I feel I have a huge responsibility. I really believe in the impact that a youngster in Pakistan can create. So it does make me question myself all the time, whether what I am doing is right and making the best of what I have. I'd be really ashamed if I am not able to play my part and contribute towards my country."
In the end, one is left truly impressed with this girl whose passion and drive knows no bounds, and who is in every way extraordinary. One realizes that the extraordinary originates from the simple, the common, the ordinary; from people and youngsters like you and me, but those with a dream, and a passion to fulfill those dreams.
You may also like: