TUNING IN TO PUNJABI BLUES
Written by: Maryam Gul - Posted on: December 05, 2013 |

Comments | 中国 (Chinese)
Google Translation: اُردو | 中文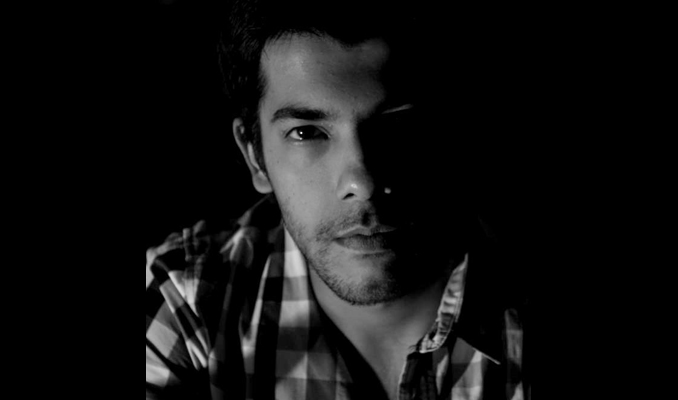 At first sight, Shamoon Ismael strikes you as an average 20-something Islamabadi, trying out music as one of many avenues. The real Shamoon Ismael, however, is far from an average individual. He's focused and motivated; the music he makes is different yet it has proven to be popular amongst the youth. Starting at the age of 17 Shamoon, was the first in his family to have any musical aspirations, from playing with an underground band to launching his solo career.
With very supportive parents and an undying passion for music Shamoon has managed to venture into an area not many have gone to before- that of Punjaabi blues. We inquired about this unusual choice of genre, and he explained, 'Punjaabi is always linked to bhangra, I wanted to change that perception'. He cites his closeness to his mother tongue as the primary reason for him selecting the kind of music he makes.
Shamoon writes, produces and composes all of his music and works from his very own studio which he established a few years ago with initial help from his parents. Whatever he earned from is music was invested back into his studio. We talk about his first single Sapne and his inspiration behind the song whose video was shot in the SOS village. This prompts an interesting answer as Shamoon explained how the video came fully formed into his mind, and he worked the song from there on. Released online in January 2013, this video made waves across the music scene in Islamabad.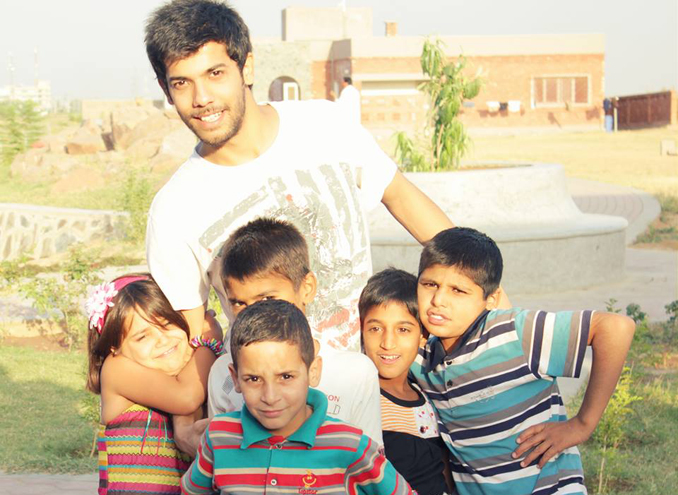 Shamoon with his cast from SOS village
His most recent single, Tuntuna is currently his favorite amongst his own work. We ask how the song evolved. 'It's a song about myself, I picked up the pen and wrote a song about me'. Another one of his singles, Pind, is a satire on Islamabad. We ask him the reason behind the title as the capital of the country is far from being a village. The video is shot in one of the most developed areas of the city so the title came across as a little odd to many. Shamoon explains how Islamabad is his hometown, his roots and, hence, his Pind.
He derives inspiration from the likes of John Meyer and states Meekal Hassan as his favorite Pakistani artist. We ask him who would be one artist he dreams of collaborating with, and an excited Shamoon replies that it would have been Nusrat Fateh Ali Khan, explaining how technically perfect the late singing maestro was. A self-taught musician, Shamoon has acquired most of his skills through YouTube videos. He can play the guitar, bass, piano and is working on mastering the drums.
Shamoon sees himself as a better musician in the next five years but has made no fixed plans. He speaks earnestly: "I want to just do music, wherever that takes me." In the near future, he is coming out with a mini album, an EP or Extended Play in the music world, and he wants to collaborate with some like-minded Pakistani artists. He insists he will not let go of his originality in trying to become commercially popular. TV channels might not play his songs regularly as of yet but his online fan base is continually growing.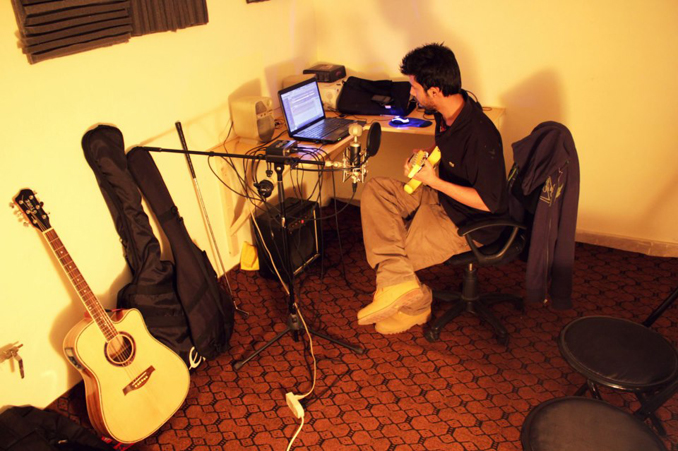 Jamming in his studio
You may also like: