Izzat Majeed on the Sachal Studio of Lahore
Written by: Salma Chaudhry - Posted on: March 27, 2014 |

Comments
Google Translation: اُردو | 中文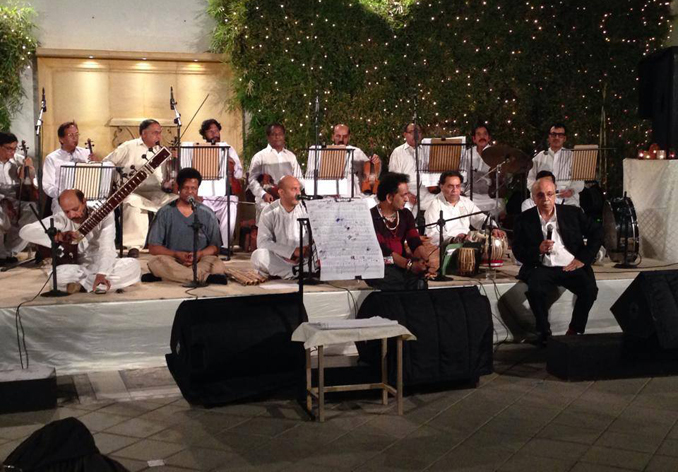 Sachal Studio of Lahore
A fully-packed house of people danced in their seats, clapped their hands and gave the Sachal orchestra a warm response as they played one captivating tune after another. Hundreds of feet-tapping and slowly-clapping spectators enjoyed the recital which included renditions like Take Five and Stand by Me. It was fantastic to witness an enthralled audience paying warm homage to the persistence in musical expression. They reveled in the melodies that washed over every corner of the hall, taking them into the world of comfort and harmony. As the violin and sitar leisurely set the atmosphere, tabla expert Baalu Khan joined in with his expertise.
"You need to feel the rush of a live concert as you experience Sachal's most exhilarating performances." This is what Izzat Majeed, the heart and soul behind Sachal, told me exactly two weeks before this concert when I met him at his Studio. I didn't quite comprehend this at that time; it was only after attending their wonderful performance at the Lahore Literary Festival 2014 that I finally understood what getting lost in the melodies meant.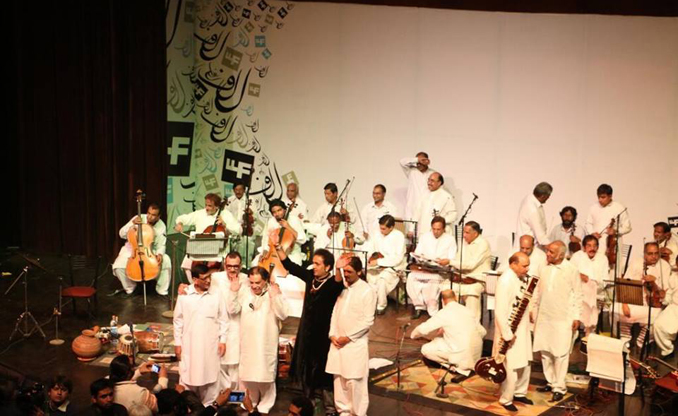 Sachal received standing ovation from the audience at the Lahore Literary Festival 2014
Izzat Majeed is a prominent patron of art and culture whose passion for music drove him to collaborate with a friend (Mushtaq Sufi), on an ambitious musical initiative that is fast acquiring popularity both locally as well as overseas. Sachal Studio in Lahore not only provides a majestic platform to the rich, indigenous music of Pakistan but has also crafted an ingenious amalgamation of Western and Eastern music, incorporating eastern instruments in jazz music. Sachal Orchestra's rendition of the popular Jazz piece Take 5, blending violins with the sitar, tabla and other local instruments, struck a chord with international audiences and stormed Western charts.
In a not-so-posh area is located the proficient, hushed, and fully equipped Sachal Studio. Patron Izzat Majeed knows the essence and soul of the music his artists produce. The environment at the studio is modern yet typically Lahori. You are amazed at the creativity you find there. The captivating pictures of the group, performing across the globe displayed on the walls of this gorgeous studio speak volumes of the immense talent this small place is promoting.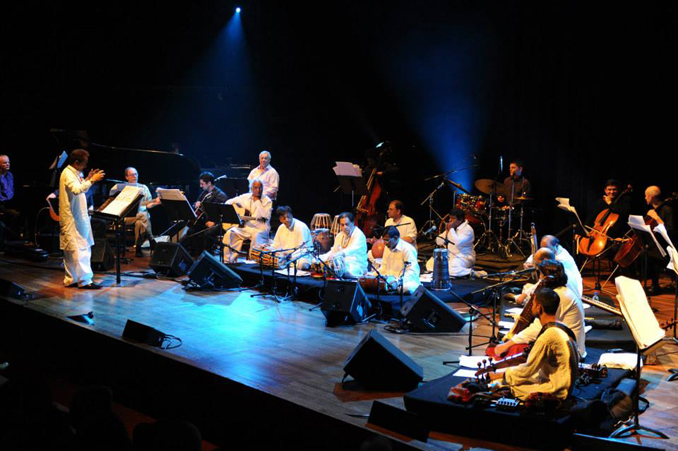 The group has made its mark not just in Pakistan but has been appreciated all over the world. Majeed grew up in a successful merchant family with great love for music and his devotion to music has been a major influence in everything he pursued in life. Very early in his life, he showed a strong interest in music and could sit at a piano for hours, learning and exploring all kinds of tunes with the help of expert musicians. "My father had deep friendships with great masters and music was very much a part of our household from the very beginning", he shares. Music for him is everything that entertains, informs, excites and is pleasing to the ears as well. "I don't know or understand any raags, but I listen to whatever I enjoy", he explains. "You see, General Zia-ul-Haq's era was the most difficult for these artists and musicians as he banned music and dance. During his era all sorts of art forms were discouraged that destroyed everything: our culture, traditions, art, literally everything", he responds to the question on the need to patronize art and culture. In his opinion, the period of General Zia-ul-Haq managed to push back all the diverse demonstrations of ingenious arts, predominantly music and dance, and a whole generation has grown up with ill-informed and tortuous thoughts. "But we need to step up and preserve our culture; Sachal is a response to that call for action", he articulates candidly.
Majeed does not believe in the word 'fusion', calling it "problematic". "Music is music", he puts it succintly. He considers folk music to be the mother of classical music but he does not cater to any particular music form. The progress so far in the music industry is pretty unsatisfactory in his viewpoint. There was a time when the benefaction of art, culture, music and artists was one of the core responsibilities of royalty. Art and music can only thrive when they are patronized and supported by the state; after the creation of Pakistan, the state did support the industry for some time but that fizzled away quickly and the consequences are apparent today. Majeed does not forget to give credit where it's due. He admires his team. "All an artist requires is a little bit of encouragement; here at Sachal they are free, and it's their home."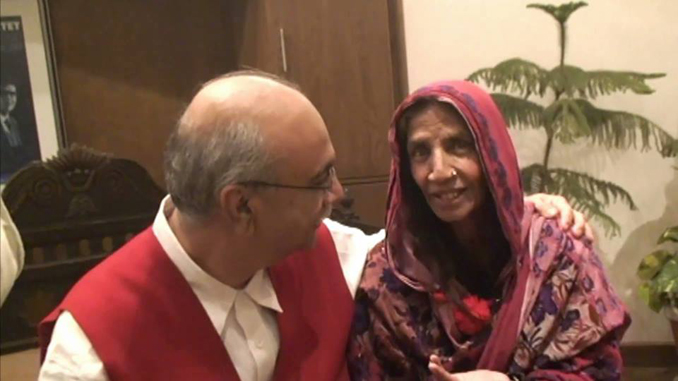 Izzat Majeed with late folk singer, Reshma
Jazz is a very different genre of music; he explains the feelings when the music is being played. "It has to have that groove element. It's like a trance; you just enter a dream, and you ramble, and it swathes you." Majeed calls it a game that makes you "awara" for a moment exactly like classical music, where you have free time to play what you want, before you come back to the actual notes. "You have to be in it to truly feel it", says Majeed.
To a question on any potential international collaboration he smiles: "Jazz is collaboration; I don't believe in something that forces you into anything."
RELATED STORIES:
You may also like: