2016 China Sports Culture & Sports Tourism Expo Held in Xinjiang
Written by: Renjiang Yang Yingchun
Posted on: December 01, 2016 |

Comments | 中文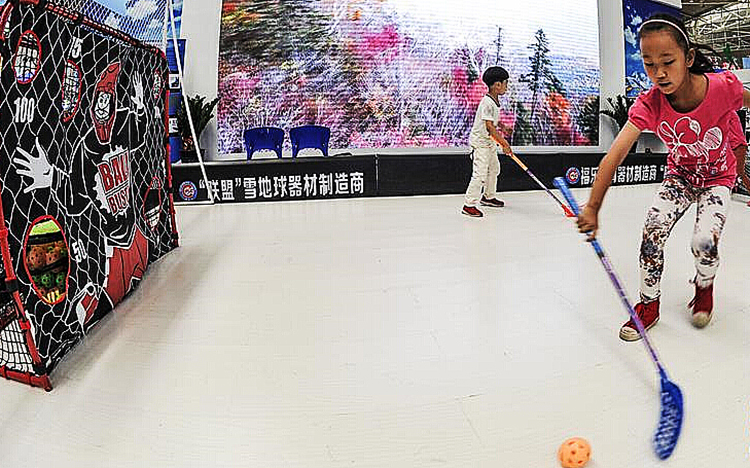 China Sports Culture & Sports Tourism Expo Held in Xinjiang (source - Yutang Sports)
China's Sports Culture Expo and Sports Tourism Expo (hereinafter "Two Expos") opened in Xinjiang and lasted from September 2 to 5, 2016.
This was the first time that the Two Expos were held in Northwest China, and the traditional sports games of minority ethnic groups of China were fully displayed on a grand scale. The experts and exhibitors highly regarded the resources of ice and snow in Xinjiang. What was interesting was that many people who had never been to the region before were deeply impressed by the ice and snow resources and the games that were showcased in the 13th National Winter Games.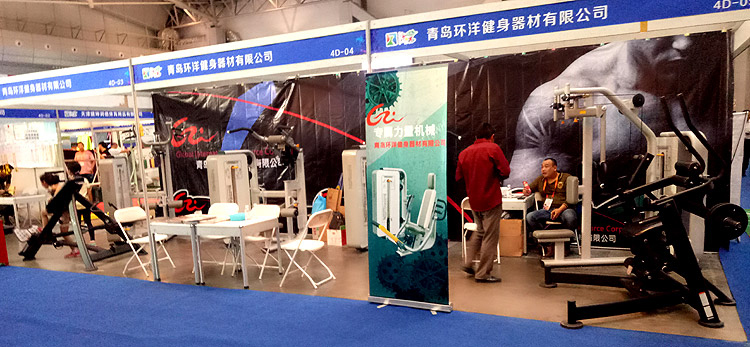 Source - Global Resource International
The 13th National Winter Games have been regarded by the experts of sports and tourism as an important starting point for Xinjiang's ice and snow sports and tourism, and they believe that the two will soon win national and international fame. In fact, it also shows a good example of integration between sports and tourism.
Started in 1997, the ice and snow tourism in Xinjiang has gradually taken shape over a period of two decades. It was in a leading place in China at the time of the 13th Winter Games when it had more than 60 ski resorts, 28 of which were rated above S class. With the improvement in quantity and quality of the ski resorts, an increasing number of skiers have formed a solid mass base where high-level ones would emerge from the top. The original ski resorts, already excellent in quality, were expanded and improved with new equipment for the Winter Games. Nanshan Mountain Ice-Snow Sports Zone was awarded as one of China's Top Ten Tourism Resorts in 2016, and Tianshan Mountain International Ski Resort and National Ice and Snow Park in Altai were also selected in the group of National Scenic Spots Fields. It can be expected that more and more skiers and tourists will be attracted to Xinjiang.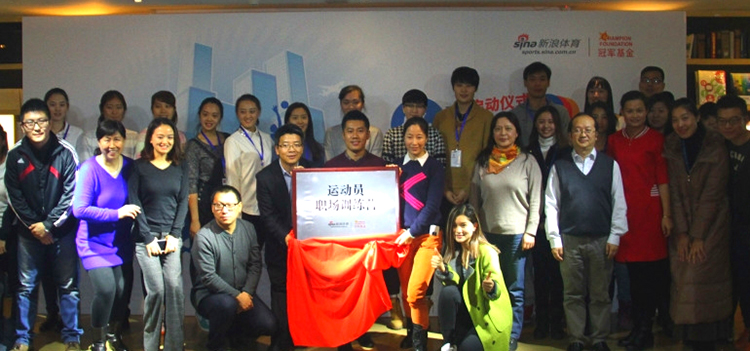 Sina Sports sets up an occupational training camp for athletes
Two Expos, a platform for an all-round integration of sports, culture and tourism, can achieve great success even beyond these three fields.
In July, 2,500 alpinists and amateur mountaineers from all over the country came to Heavenly Lake, a scenic spot located in the northern part of Tianshan Mountains, to attend a sports event named 'Famous Mountain Climbing Fitness', the biggest Mountain Climbing Tournament in China. Heavenly Lake was one of the designated places of the Tournament for three years. The beautiful landscape and the tournament here attracted an unexpected number of tourists. Fukang City and Heavenly Lake also attracted a lot of people for holding, for the first time, the race of Chinese Cycling League.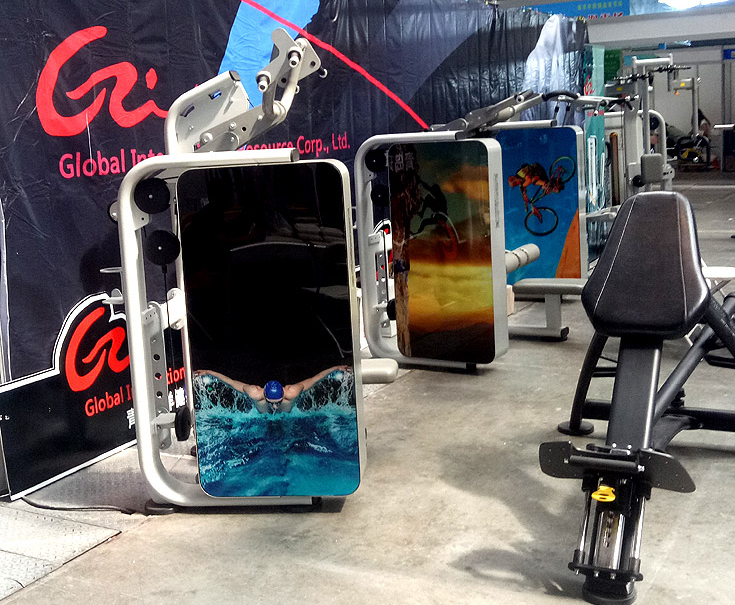 Besides the scenic spot of Heavenly Lake, there are many other places in Xinjiang that have already held various sports events, like the International Sailing Open in Boston Lake, Lure Boat Fishing Open in Ulungur Lake of the Fuhai Country for five consecutive years and the 2016 TSG Ultra-Marathon around Sayram Lake, which have been regarded as good examples of the successful fusion of sports and tourism.
This fusion of various industries has not only brought fame and money to the area, but also new opportunities for local herdsmen to make a fortune. The local people in Lanzhouwanzi, a village in Dabancheng District of Urumqi, have run the business of agri-tainment to attract the tourists in the nearby scenic spot of Hegu Secondary Forest Avenue. Their rooms and yurts are always full of tourists on weekends.
Zhaosu Town of Northwest Xinjiang has already benefited from the fusion. It has been the most famous experience base for Horse Culture and the best regulated base for Horse Races in the region. Last year, its direct revenue from tourism reached 112 million Yuan and tourism offered 1,320 new jobs with the income of 22 million Yuan. As a National 4A-Level Scenic Area, Zhaosu's Cultural Park has become a scenic spot that tourists do not want to miss. In China, the horses here have the most species of foreign origin. More than 50 horse exhibitions, shows and races are held from August to October every year. Horsemanship Camp, horse fostering and pony adoption are also favored by tourists.
The fusion pattern has been gradually learnt by other places of Xinjiang to develop their industries of sports, culture and tourism. In the coming five years, there will be various ways of fusion between tourism and other fields such as industry, business, forestry and sports. The Xinjiang government, together with its traffic, construction and technology departments, will make joint efforts to push forward the fusion to a new stage.
You may also like: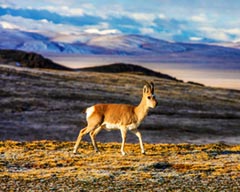 Hoh Xil: Kingdom of Wild Animals
(January 18, 2018)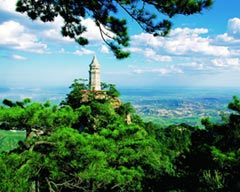 Panshan Mountain of Ji County
(January 11, 2018)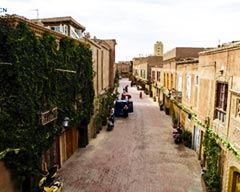 Stories from the Old Town of Kashgar
(January 04, 2018)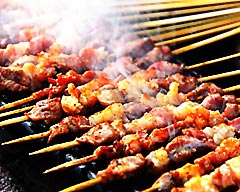 International Cuisine in Urumqi
(December 27, 2017)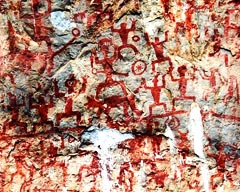 Zuojiang Huashan Rock Paintings, Guangxi
(December 19, 2017)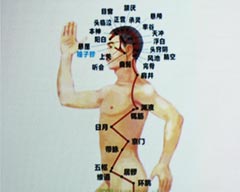 Seminar on Chinese Outlook on Life and Contemporary Value of Chinese Medicine
(December 15, 2017)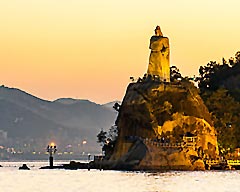 Gulangyu Island: The Island of Music
(December 13, 2017)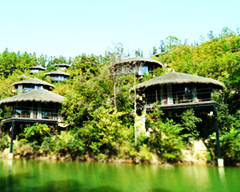 Mogan Mountain Farm Villas
(December 06, 2017)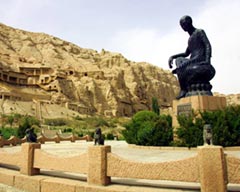 Kuqa: The Old Town on the Silk Road
(November 29, 2017)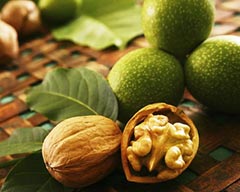 The Walnut Trees of Xinjiang
(November 23, 2017)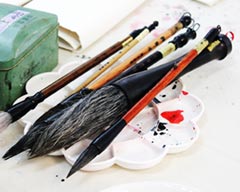 Chinese Ink-Wash Painting at China Cultural Centre, PNCA
(November 23, 2017)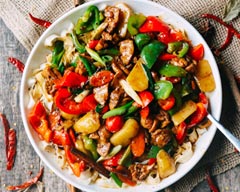 Famous Xinjiang Delicacy: Big-Plate Chicken
(November 16, 2017)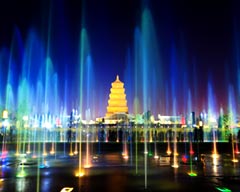 Shaanxi: New Glories on the Silk Road
(November 08, 2017)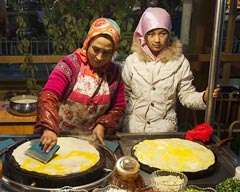 The Bustling Moyu Night Market
(November 01, 2017)