'Siachen': A New Experiment in Theatre?
Written by: Dr Dushka H Saiyid
Posted on: October 28, 2015 |

Comments | 中文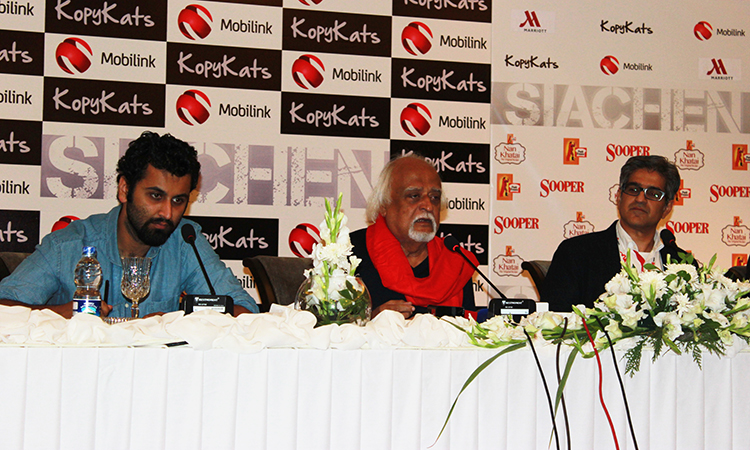 Writer Anwer Maqsood and director Dawar Mehmood at the press conference
Ninety per cent of the players are acting for the first time, and are mostly students. They underwent intensive training locked in a house for 120 days, with no access to mobiles, internet, the Facebook and even cigarettes, completely cut off from their families and friends. The day began with training at PMA Kakul, followed by a workout at the gym and the evenings were reserved for rehearsals. They were also sent to Siachen for ten days, to familiarize them with the living conditions at that height. All this was made possible because the ISPR facilitated this project, and Anwer Maqsood assured the media that not a word had been censored from the script.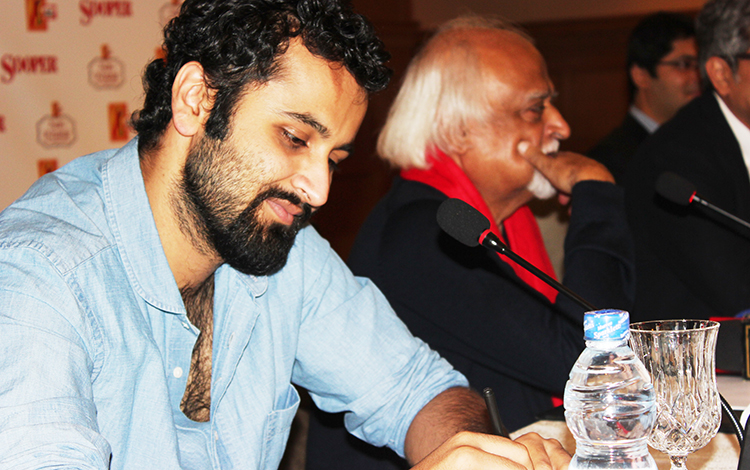 The iconic playwright with a sharp and often ascerbic wit, Anwer Maqsood gave a press conference, flanked by Dawar Mahmood, the producer and director of Kopykats, and Amir Ibrahim, the Deputy CEO of Mobilink. Anwer Maqsood's praise for Mobilink and Amir Ibrahim for sponsoring the play was fulsome.
Anwer Maqsood eloquently argued that while our officers had been glorified in films and dramas, the ordinary soldiers were our unsung heroes, who blindly followed orders and sacrificed their lives and limbs. This play, he said, was about them, and how they made promises to their families to return and join in the family celebrations, but never came back. Dawar pointed out that they were "burgher kids" (a colloquial for soft elite kids), who were not used to such a challenging regimen, as he recalled their physical and emotional training and lessons in method acting.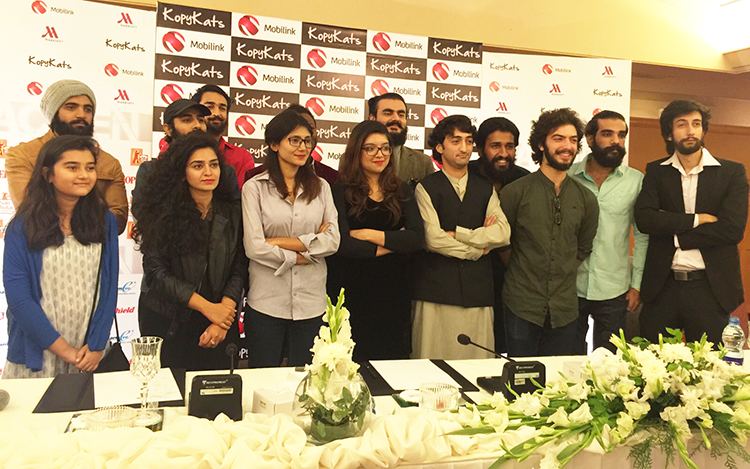 Anwer Maqsood warned the media to come well-clad for the theatre performance because the temperature in the auditorium will be kept very low, so that the audience can experience some of the hardship our army experiences in Siachen at the height of 6,000 metres or 20,000 feet. The Kopykats and Anwer Maqsood are exploring uncharted waters, and Siachen is set to make waves in the world of theatre, not just nationally, but internationally.
Click to view related video
You may also like: