Faiz International Festival, Lahore
Written by: Salma Chaudhry
Posted on: November 23, 2015 |

Comments | 中文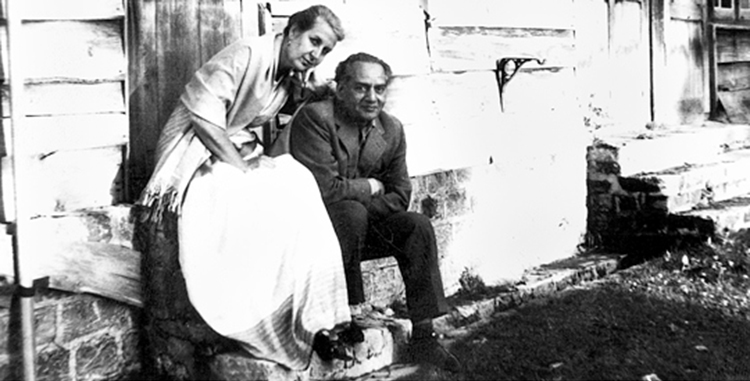 Faiz Ahmad Faiz with his wife Alys
The Faiz International Festival was organized to honor the great poet and his progressive ideas, which are as relevant today as they were some 60 years ago. The festival was organized by Faiz Ghar and inaugurated by the Governor of Punjab on November 19th amidst much fanfare. The theme of the festival, 'Bol Ke Such Zinda Hai Ab Tak', was a tribute to his vision of a more egalitarian and just society. The festival included plays, musical evenings and discussions on Faiz's ideas and work. Renowned singers including Tahira Sayed, Sonam Kalra and Ali Sethi performed, while Mira Hashmi and Sarmad Khoosat discussed 'Writing for Films and Writing about Films'. In another session on 'The Future of Politics of the Left', Abid Hassan Manto, Asim Sajjad Akhtar, Tariq Ali and Alia Amir discussed how the younger generation was becoming disinterested in politics in general, let alone progressive politics. But the highlight of the festival remained the performance by the legendary Bollywood Superstar, Naseeruddin Shah.
Naseeruddin Shah as Einstein: On war, questions, Bombs and Science!
"It is never a mistake to ask questions" – Naseerudin Shah's 'Einstein' quickly set off as a one-character play, with the actor sitting on a chair in a cozy Princeton living room set, comprising a small library of books, a violin, a typewriter, a blackboard with several calculations scrawled on it, and a sculpture of Newton in the background. Towards the side was another screen projection that showed pictures and references to the known scientists and historical moments mentioned by the actor during the play. An admirable blend of emotions, physics, history and human reality is what would best describe the experience of this play. Entwined within the gossamer of Einstein's story was a consciousness that touched the heart. The play highlighted the moral responsibility that comes with scientific inventions, depicting the human side of a scientist who went against the tide to prove that war cannot be humanized, but can only be abolished.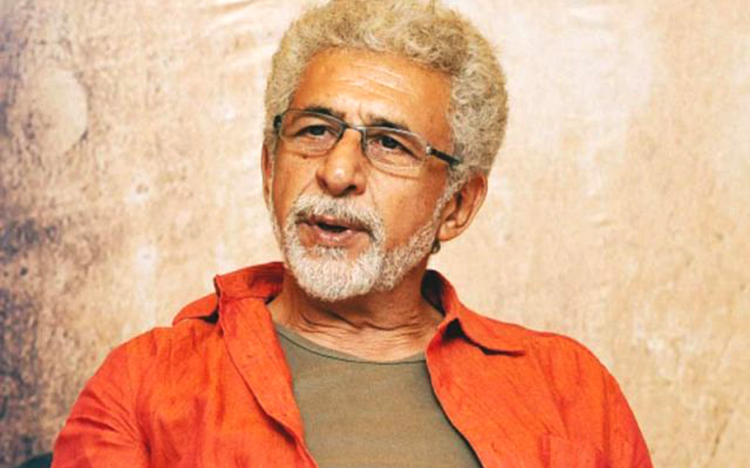 Naseeruddin Shah
Stagecraft and lights were used effectively when Einstein (Naseeruddin Shah) explained his theories to the audience in layman's terms. There were some moments of laughter, especially when Einstein explained his theory of relativity in one sentence on special request as "when you're sitting on a hot stove, a minute feels like an hour but when you're talking to a pretty girl, an hour feels like a minute." The reference to the use of atomic bomb in World War II, and the events that led to this destructive invention, were powerful and thought-provoking. The many-hued vignettes of Einstein's life were touching. He talked about his relationships, his struggles, and most importantly how he suffered during World War II: "Einstein is a liar and his theory of relativity is a Jewish Theory". This reference to one of the charges made against him in Berlin made the audience chuckle. The play had some extremely powerful messages, including a critique of our education system that discourages the development of an enquiring mind.
Intense character acting by Naseeruddin Shah made the play emotive, profound and entertaining, which was directed by the actor himself. Unconventional and impulsive, Einstein's character was realistically depicted. The brilliant actor kept the audience engaged and yearning for more. The play ended on a very powerful note when Einstein declared, "the most incomprehensible thing about the universe is, that it is comprehensible."
Rozan-e-Zindan Se – Letters of Faiz and Alys Faiz
During the 1950s, life became difficult for Faiz and his family when he was in jail for four years. Faiz and Alys Faiz were a source of strength to each other through their correspondence over this period of hardship. Naeem Tahir read Faiz's letters, while Yasmin Tahir was the voice of Alys Faiz in a moving production by Ajoka. Despite the difficulties, the deep and unshakable love they felt for each other and their children was evident in the letters. It was a treat to listen to such a beautiful script, and lovers of Urdu were captivated by the beautiful prose for almost an hour. The dance performance on 'Raat Yunhi Dil Mein Teri Khoi Hui Yaad' and 'Dasht-e-Tanhai Mein' by Wahab Shah and Sohai Abro was graceful. With a perfect combination of movement, color and melody, the enactment of Faiz's poetry in-between the readings was a visual feast. The production conveyed the blending of music, prose and poetry in a beautiful lamp-lit set, with Faiz and Alys reading to each other. As in all great performances, the audience had a sense of participation in this conversation of love, wit and courage in the face of challenging circumstances.
You may also like: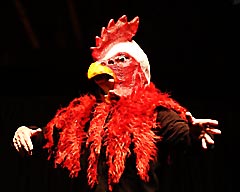 Rafi Peer International Puppet Festival 2018
(January 23, 2018)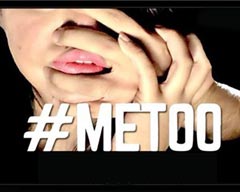 Theatre Review: #MeToo by BlankPage Productions
(January 12, 2018)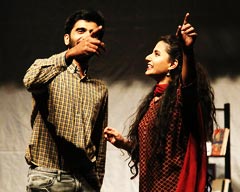 Theatre Review: Bol Kay Lubb Azad Hain Teray
(December 21, 2017)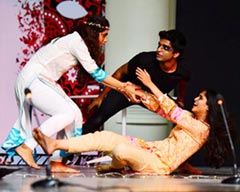 The Fringe 2017 – Intra-IBA Theatre Competition
(December 15, 2017)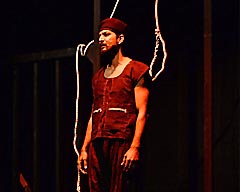 Theatre Review: Ajoka Theatre's 'Intezaar'
(November 30, 2017)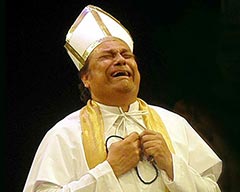 Theatre Review: 'Yahudi ki Larki' by NAPA at National Theatre Festival 2017
(November 02, 2017)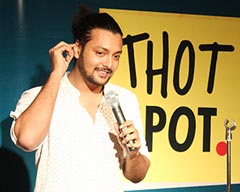 Bachay Panch Hi Achay (5 Kids are Enough) - A Saturday Night Comedy Show
(October 17, 2017)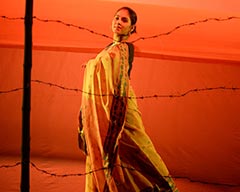 Ajoka Theatre's 'Shehr-e-Afsos - A City of Sorrow'
(October 13, 2017)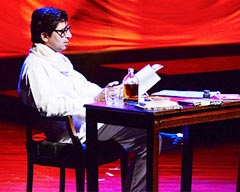 Theatre Review: 'Kaun Hai Yeh Gustakh' - Ajoka's Play about Manto
(October 12, 2017)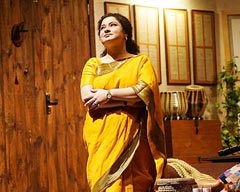 Theatre Review: 'Mushk - Fragrance' in Lahore
(October 10, 2017)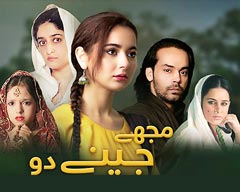 Drama Review: 'Mujhay Jeenay Doh'
(September 22, 2017)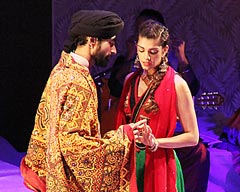 Heer Ranjha – Retelling Kaifi Azmi's Script in an Urdu Musical
(September 11, 2017)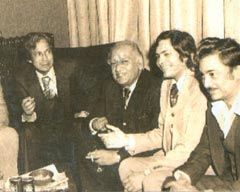 70 Years of Theatre: A Flashback Through the Ages
(August 30, 2017)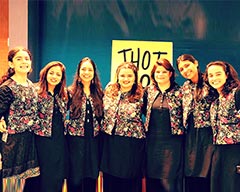 'The Khawatoons' Celebrate their First Anniversary!
(August 02, 2017)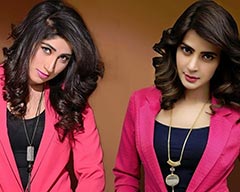 'Baaghi', a serial inspired by Qandeel Baloch
(July 31, 2017)