Dastaan Goi: Naseeruddin Shah Charms Lahore
Written by: Abbas Hussain
Posted on: December 31, 2012 |

Comments | 中文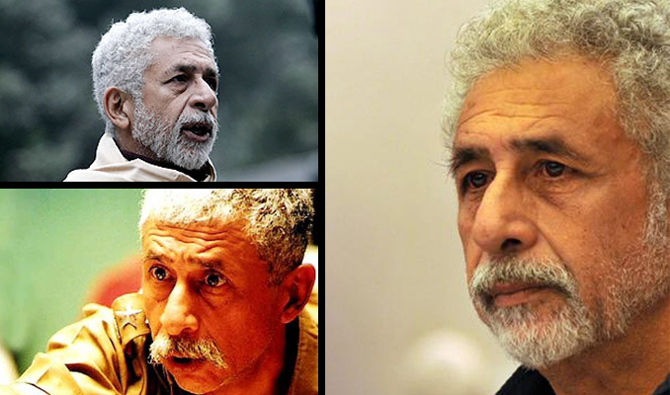 Noted Bollywood actor Naseeruddin Shah graced the stage at the Alhamra Arts Council in Lahore, with his troupe of actors in tow, entrancing audiences who thronged the hall to watch the talented men and women in action. The actors were representing the Motley group from Bombay.
The event was organized mainly by Faiz Ghar, in addition to other organizations such as Ajoka Theatre.
Faiz Ghar, translated as the House of Faiz, is a tribute to one of the greatest poets in the subcontinent by the name of Faiz Ahmed Faiz. His family has established this trust, spearheaded by his daughters Saleema and Muneeza Hashmi, in order to promote cultural activities in the country.
Before the performance began, Naseeruddin Shah addressed the audience and spoke about how the controversial Urdu playwright Ismat Chughtai had been a great source of inspiration for him. Chughtai's bravado intrigued him immensely and when he read her work he was floored by her ability to so candidly address taboo issues through her plays, which were often laced with humour. Parallels are often drawn between Saadat Hassan Manto and Ismat Chughtai's work, for they both highlighted the suffering of individuals by a society riddled with prejudices, especially towards women. Both were scrutinized by the governments of their time and vilified by a majority of the public.
Naseeruddin Shah talked of how Chughtai's plays, especially Lihaaf (Blanket), had attracted mass disapproval, and how even during his childhood he had been warned about the 'obscenity' of her plays, a contention he later discovered to be invalid and stemming from ignorance. The intensity of the criticism, he postulated, was also owed to the fact that Chughtai was a woman.
The audiences got to witness a unique form of theatre called Dastaan-Goi, which has one person on stage dramatically narrating a story and, in the process, acting out various roles. The word Dastaan comes from the Persian language and means 'epic' while Goi stands for 'narration.' This is a mode of story-telling that belongs to the 16th century and is often described as a lost art-form.
The performance finally began with a rendition of Chughtai's Chui Mui (Sensitive) which consisted of two stories. One story was based on a woman who is pining to have a baby, in the hope of preventing her husband from remarrying and having a child to carry on his family name. The trauma and disappointment of the woman at having a miscarriage and her yearning for a child was compared to a flamboyant and carefree woman by the name of Bhabi Jaan, who carries a love child and gives birth in the compartment of a train.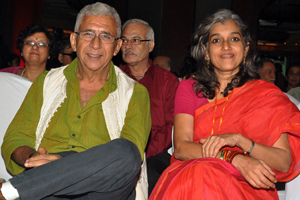 Naseruddin Shah with wife Ratna
The second narration was done by Naseeruddin Shah's wife Ratna Pathak, a dextrous actor who is often seen in Indian television plays and Bollywood films. The story, Mughal Bacha, was narrated with just the kind of wit that it was written with. It had Ratna sitting on a rocking chair and savouring each and every line akin to a grandmother narrating a bed-time story dramatically to eager children. It was a humorous take on the subcontinent's dominant perception of beauty based on skin colour. Goree Bi is a girl dealing with an arrogant husband who is insecure about his looks in comparison to his wife's, and the play focuses on how this insecurity has catastrophic and ever-lasting connotations on their married life, resulting in shocking events.
Naseeruddin Shah finally took to the stage as a performer with Gharwali, which dissected the contradictions of the mores of a society marred by bigotry and patriarchy. A religious merchant Mirza falls for a courtesan who works at his house as a maid. The orthodox Mirza showers his lady love with affection before marriage, but as soon as she embraces the title of his wife, his attitude towards her becomes stand-offish. The feisty and beautiful Lajjo has her fun on the side and Mirza grows increasingly insecure. The story sheds light on the duplicity of individuals who assert moral supremacy over others and the society's imposed need for a woman to seek the shelter of a man to feel secure. Naseeruddin Shah was animated and boisterous and had the audiences eating right out of his hands. It was a completely different experience watching him on stage, but he was as impressive as he is onscreen if not more.
Interestingly, each actor presented a different style of executing the Dastaan Goi. Some became the characters completely in terms of body language and voice-throw while others simply described the stories as a third person, albeit in an animated style.
The evening was spellbinding and introduced the audiences to a new genre of performing arts, one which is more subtle yet quite potent. The performance received a prolonged standing ovation and finished off with a promise by Naseeruddin Shah to come to Lahore each year to perform.
You may also like: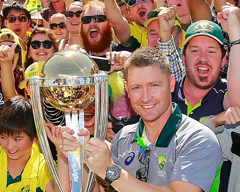 Australia Pulverizes New Zealand to Bag World Cup 2015 Trophy
(March 30, 2015)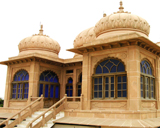 The Undying Grandeur of the Mohatta Palace Museum
(March 29, 2015)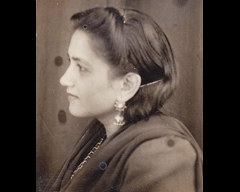 Ada Jafarey: A Tribute
(March 27, 2015)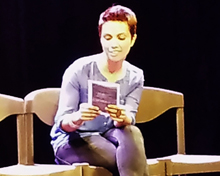 Me, My Mom & Sharmila: Fawzia Mirza and the Brown Woman
(March 26, 2015)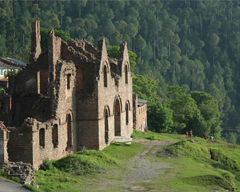 Silk Road: The Picturesque Mansehra and Abbottabad-VI
(March 25, 2015)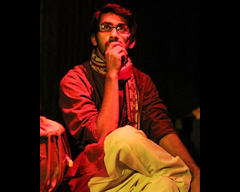 Azeem Hamid and the Independent Theatre Company
(March 25, 2015)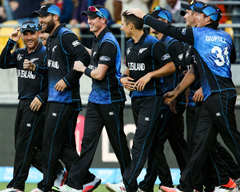 New Zealand to Choke South Africa and India to Overpower Australia?
(March 24, 2015)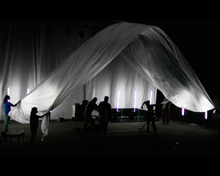 NAPA International Theatre Festival 2015: 'Among Fog'
(March 20, 2015)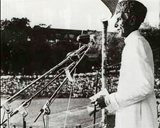 Pakistan Resolution Revisited
(March 20, 2015)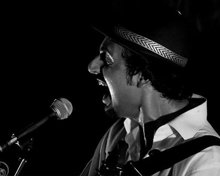 Faizan Tirmizi - The Ideology of an Aspiring Musician
(March 12, 2015)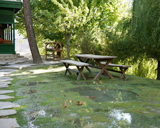 Hunza Valley: A Fine Balance between Tradition and Modernity
(March 10, 2015)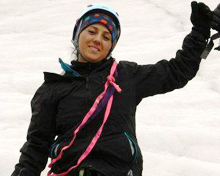 Samina, we are proud of you!
(March 06, 2015)