Film Review: Dance Kahani
Written by: Dr Dushka H Saiyid
Posted on: August 06, 2016 |

Comments | 中文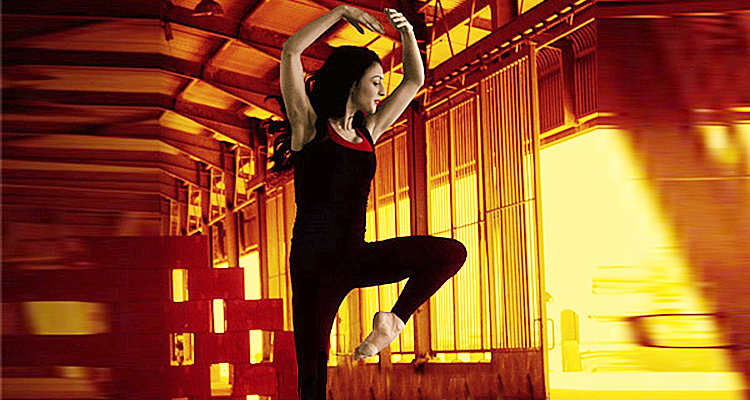 Madeleine Hanna as 'Nizzy'
Omar Hassan has made his directorial debut with a film about dancing: modern, ballet, hip hop and even a little ballroom at the end. It is the story of a British girl of Pakistani origin who moves back to Pakistan with her parents, and has the usual cultural adjustment problems. Her parents want to get her married, while her only interest in life is to dance, having been trained as a dancer for sixteen years.
The Scottish actor and dancer, Madeleine Hanna as Nizzy, gives a convincing performance of a girl who successfully breaks out of her claustrophobic existence at home, and finds a group of street kids to train for a hip hop competition. Its an interesting mix of a barber, a car thief, and other kids who live by their wits, but what they have in common is their love of dancing. However, they are up against Jo, played by Abdul Ghani, who has his own hip hop group that seems to have the monopoly of the dance scene in the city.
Jo is sleaze incarnate, and Abdul Ghani's acting a little exaggerated but suitably repulsive for the viewer! Here lies the weakness of the script, because his obnoxious behaviour towards her is not realistic given the fact that he is also her suitor. Unlike most films, it's the first half of the film that drags, while the plot picks up in the second half. The screenplay touches on issues of cultural conflicts, like the uncle storming into the room and shutting down music that the girls are playing. The uncle's wife is hilarious as she breaks into pithy Punjabi as she expresses her shock and horror at her husband's wayward niece.
Alamdar Khan as 'Shobby' and Madeleine Hanna as 'Nizzy'
It's a fairy story, despite a spot of realism about the fixing of the dance competition. Nizzy finds her Prince Charming, who just happens to be one of the suitors whom the parents are interested in. She is also able to realize her dream of forming a dance academy with sponsorship from a company fulfilling its corporate responsibility.
Omar Hassan has broken out of the formula mold to tap into the hip hop culture he discovered in Karachi at a club in DHA, where kids would congregate every day to dance for a couple of hours, and where class or social status barriers did not exist. That seems to have been the source of inspiration for Pakistan's first dance film, a useful addition to the new mix of independent films coming out of Pakistan, although it could have done with a more nuanced portrayal of characters.
You may also like: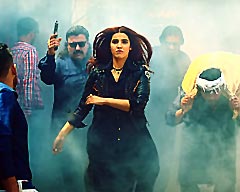 Film Review: Parchi
(January 08, 2018)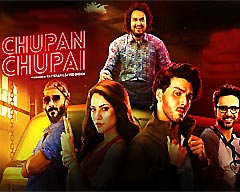 Film Review: Chupan Chupai - A Comedy of Literal Errors
(January 03, 2018)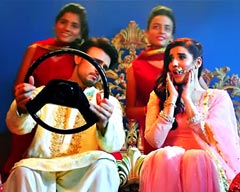 Parchi: Redefining Music Videos
(January 01, 2018)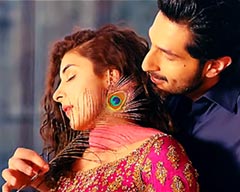 Film Review: Rangreza
(December 26, 2017)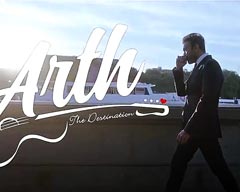 Film Review: Arth - The Destination
(December 22, 2017)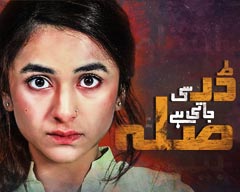 Drama Review: Dar Si Jati Hai Sila
(November 20, 2017)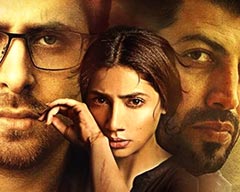 Film Review Verna: hell hath no fury as a woman scorned
(November 19, 2017)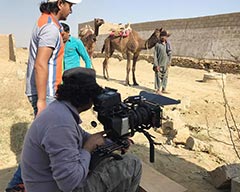 Farhan Alam: Director of 'Saawan', Pakistan's Nomination for the Oscars
(September 28, 2017)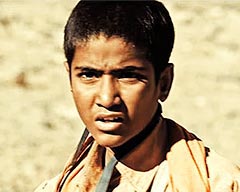 Film Review: Saawan
(September 19, 2017)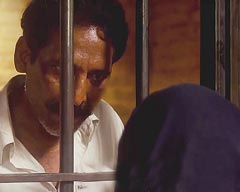 Film Review: My Pure Land
(September 18, 2017)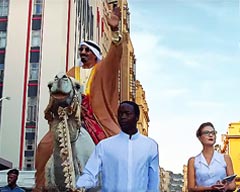 Film Review: Na Maloom Afraad 2 - Forgettable, If Not a Complete Failure
(September 05, 2017)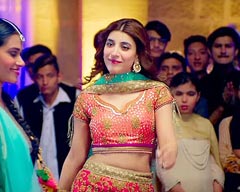 Film Review: Punjab Nahi Jaungi
(September 03, 2017)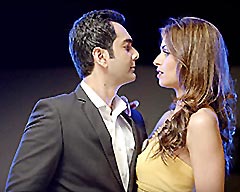 Film Review: 'Chain Aye Na,' - What true love is not!
(August 17, 2017)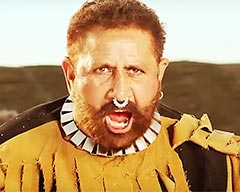 Film Review: Geo Sar Utha Kay
(August 15, 2017)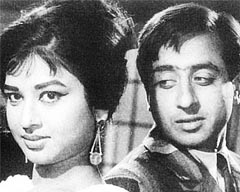 70 Years of Changing Tides in Pakistani Cinema
(August 01, 2017)