T20 World Cup 2016 – What To Expect?
Written by: Mirza Salam Ahmed
Posted on: March 16, 2016 |

Comments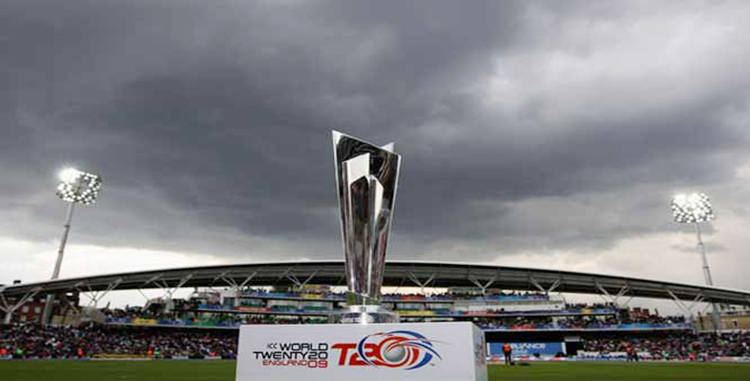 The ICC World T20 India 2016 trophy
The ICC T20 World Cup 2016 has only begun, but is already riddled with controversies. All eyes are on hosts India, who lost their crown to Sri Lanka in the 2014 final. The tournament is expected to have an unnatural amount of upsets this year, not only due to slow Indian pitches, but also because no team has yet shown real potential to win the tournament. Sub-continent teams India, Pakistan and – last year's champions – Sri Lanka should be hot-favourites, but the dark horse New Zealand and rising new talents such as Bangladesh are making predictions difficult.
Batsmen and spinners are expected to dominate the tournament. Huge stadiums will ensure an electric environment in a nation where cricket is accorded the status of a religion. Let's have a look at the leading teams, dark horses, and new talents to get a perspective on how the tournament is faring thus far.
India
Sri Lanka might be the current champions, but India's ferocious batting line-up, decent bowling attack and home ground advantage should provide enough fuel to propel them towards victory against any adversary. However, one can never be too certain while the tournament is still young, especially after India's recent disastrous batting collapse to New Zealand, which showed that even the best can falter at times. Watch out for the entire Indian batting army, especially that guy Virat Kohli.
New Zealand
Nothing has changed for the Kiwis in a year – except that they have gotten even better. They are still playing with the "dark horse" tag, although some are labelling them as favourites after witnessing their spinning trio route the mighty Indian batting line-up at a humiliating 79. Experts would tell you that it was smart thinking from skipper Kane Williamson to bring on spinners when they were least expected.
Pakistan
Keeping strong to their traditions, the Shaheens are still abysmal with the bat. However, a fiery, dangerous arsenal of fast bowlers – perhaps the best we have seen in a decade – is on the prowl and ready to rip apart any opposition. Batsmen Mohammad Hafeez and Shoaib Malik (and of course seamer Mohammad Amir) are the players to watch out for.
Australia
The Kangaroos just landed in India for their first game against New Zealand. Their team will once again feature some new faces, but it will be Old Guards of the nation who will fight to find balance in their performances. The Aussies have been tested now and again and stepped up to the mantle, but they still lack the flair to life their maiden trophy. Australia's always-in-form batsmen will be the ones to watch out for.
West Indies
Since last year, when they were struggling to find a leader in the squad, the West Indies have come a long way. These guys sure love this form of the game, and during the past couple of years they have created a team that is capable of delivering a devastating blow to even the strongest of oppositions. Watch out for superstar Chris Gayle as well as Dwayne Bravo, skipper Darren Sammy, Samuel Badree and Marlon Samuels.
Sri Lanka
New blood and the absence of Kumar Sangakkara have positioned the Sri Lankans in defensive mode. The current champions are trying to find a balance to lift themselves back up after consecutive losses to Pakistan and New Zealand in the early games. Familiar sub-continent pitches and a handful of consistent batsmen and spinners are their hopes of surviving in the tournament.
England
Two of the three most recent winners of the T20 World Cup – West Indies and England – go head-to-head in their first match of the tournament. England have been in threatening form as of late. Their seamers are lusting after wickets and their batsmen Eoin Morgan (skipper), Joe Buttler, Steven Finn, and Joe Root are in fine form.
South Africa
The Proteas have been desperately looking for a cricket format to lose their "chokers" status, and T20 seems to be their best bet. Their form is average at best right now, but skipper Faf du Plessis, Quinton de Kock, Ab de Villiers and JP Duminy have scored big in recent games. If Hashim Amla joins their class, and seamer Dale Steyn and spinner Imran Tahir lift the bowling attack – lose the "chokers" status they will.
You may also like: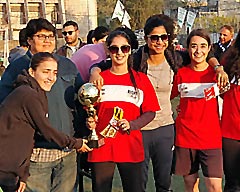 Right to Play & Total Football kickoff Girls Football Tournament 2017
(December 28, 2017)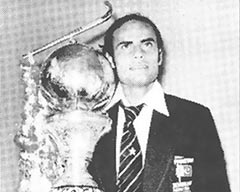 70 Years of Sports in Pakistan: Defying the Odds
(August 23, 2017)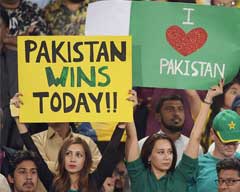 Lahore Rises Like a Phoenix to Hold a Memorable PSL Final
(March 06, 2017)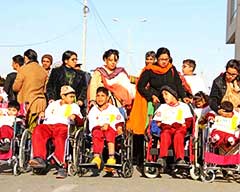 Running for a Cause: 2nd Unified Marathon by Special Olympics Pakistan
(February 06, 2017)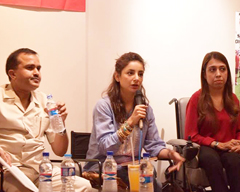 Special Olympics Pakistan at T2F: 'Inclusion Elevates All'
(July 26, 2016)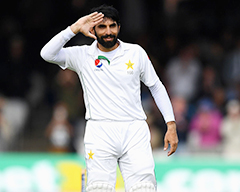 Pakistan Break 20-Year Curse to Become Lords against England
(July 18, 2016)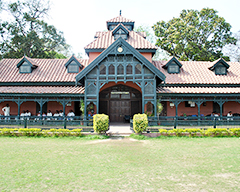 The Long Innings of Lahore Gymkhana Cricket Ground
(June 03, 2016)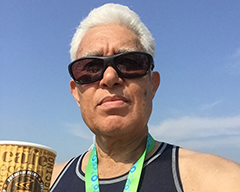 Achieving the Impossible: A Conversation with Saqeb Lone
(March 04, 2016)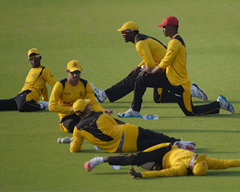 Zimbabwe Braces Itself for Controversy-Plagued Pakistan
(May 21, 2015)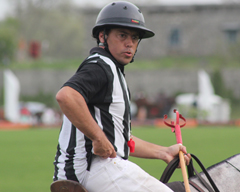 Matias de Olmos: The Life of an International Polo Coach
(April 03, 2015)

Interview With Javed Miandad - Part II
(September 19, 2012)