Inside the Police Station, Down the Prison Cell with Omar Shahid Hamid
Written by: Zahrah Mazhar
Posted on: June 16, 2014 |

Comments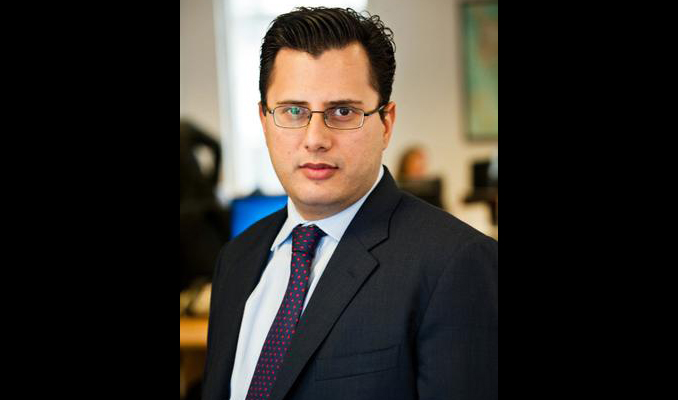 Omar Shahid Hamid
Writing a book set in Karachi – especially one about its corrupt as well as brave police officers – could not have been an easy task for a debuting novelist. Most writers tend to make their books a poetic love letter to the city, its multiethnic residents and, of course, the sea being looked after by the patron saint of Karachi. Only a handful of novels delve into the rampant violence which is found in every corner of the city - the most recent addition being Omar Shahid Hamid's 'The Prisoner'.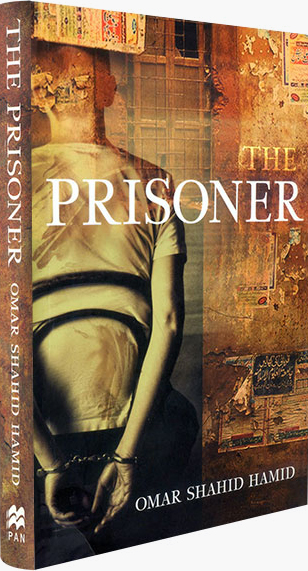 'The Prisoner'
Omar's debut novel talks about political mafias, corruption within the police department, pressure from the intelligence agencies and other unglamorous aspects of Karachi. And he writes from within the walls of a police station and the Karachi Central Prison. Not just a figment of the author's imagination, 'The Prisoner' rings true with the audience as Omar himself has served with the Karachi police for 12 years. "Before joining the force, my perception about the Karachi police, much like most people, was negative," says Omar. "But now I believe that I would not be the man I am today if I had not joined the police. I would have never have understood our society or come across other professional opportunities - I certainly would never have become a writer."
An only child, Omar grew up in Karachi and then moved to London to study law. Instead of pursuing a career in law, however, he chose to take the civil service exams and joined the police. "Most people thought I was crazy," shares Omar when asked about how people reacted upon learning he had become a policeman. "My friends from school and university, most of whom either work abroad or have their own businesses, had no clue as to why I joined the force. My family was supportive but naturally apprehensive due to the physical dangers that come with the police job."
'The Prisoner', Omar's debut novel, which was also launched at the Karachi Literature Festival 2014, is a fast-paced thriller that has fared well with critics as well as readers. His session at the KLF was packed - the audience, which included quite a few of the author's colleagues from the force, listened intently as Omar eloquently told stories from his time in the police department. But what got him writing wasn't the lure of fame or the urge to tell a story – it was simply bad writing. "A few years ago, I was sitting around reading a book and complaining about how badly it was written. My wife eventually got tired of my complaining and suggested that if I thought I could do better, they why don't I start writing? And so I did."
According to Omar, who is currently on an extended sabbatical from the force, the book is fiction but based on many real-life incidents. "The advantage with writing fiction is that you can say a lot of things without necessarily ruffling any feathers." It has been said that the protagonist, Akbar Khan, is based on the late Chaudhry Aslam Khan – the most famous cop of Karachi. "Chaudhry Aslam became one of my closest friends; in fact he was more like a brother than a friend. I learned a lot from him professionally."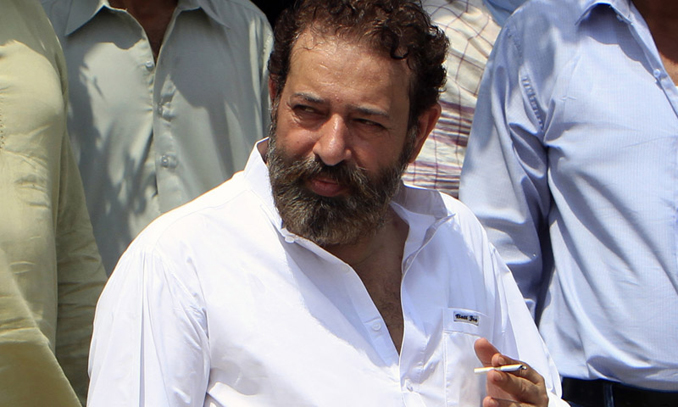 Chaudhry Aslam
The police official is still getting used to the positive response to his book, calling it phenomenal. "I am still new at this so I don't quite know how to judge the response to my book but it seems to me that 'The Prisoner' has struck a chord with a lot of people. It is very humbling to have so many people come up to you and tell you how much they enjoyed reading the book." Omar isn't stopping at one book and plans to write more.
In his opinion, the weakness of Karachi's policing system stems from the weakening of the institutions. "They are no longer systematic and their performance has become poor. Conversely, the weakness of the institution also means that an individual can have a much greater impact in a country like Pakistan, than in countries where the institution is stronger. Thus the positive is that the capacity to do good or to make a difference is much greater."
When asked if he thinks more people should become part of the police department, he said that a lot of people were joining the force, adding, "Though many do so for the wrong reasons. It isn't an easy life and it isn't for everyone." Easy or not, it clearly is the life Omar has chosen for himself as he plans to get back into the force.
RELATED ARTICLES:
You may also like: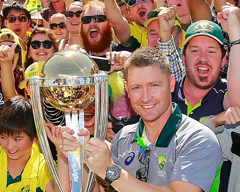 Australia Pulverizes New Zealand to Bag World Cup 2015 Trophy
(March 30, 2015)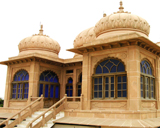 The Undying Grandeur of the Mohatta Palace Museum
(March 29, 2015)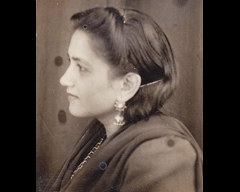 Ada Jafarey: A Tribute
(March 27, 2015)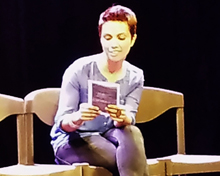 Me, My Mom & Sharmila: Fawzia Mirza and the Brown Woman
(March 26, 2015)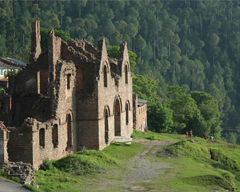 Silk Road: The Picturesque Mansehra and Abbottabad-VI
(March 25, 2015)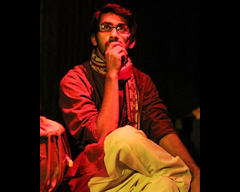 Azeem Hamid and the Independent Theatre Company
(March 25, 2015)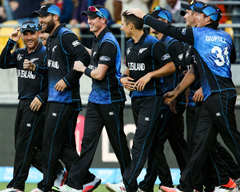 New Zealand to Choke South Africa and India to Overpower Australia?
(March 24, 2015)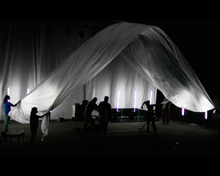 NAPA International Theatre Festival 2015: 'Among Fog'
(March 20, 2015)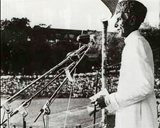 Pakistan Resolution Revisited
(March 20, 2015)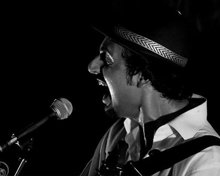 Faizan Tirmizi - The Ideology of an Aspiring Musician
(March 12, 2015)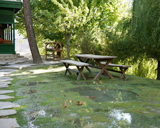 Hunza Valley: A Fine Balance between Tradition and Modernity
(March 10, 2015)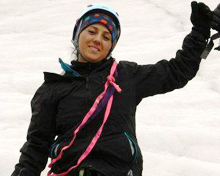 Samina, we are proud of you!
(March 06, 2015)