Will Noori's New Album Revive Pakistani Rock Music?
Written by: Mir Sanaullah Khan
Posted on: October 12, 2015 |

Comments | 中文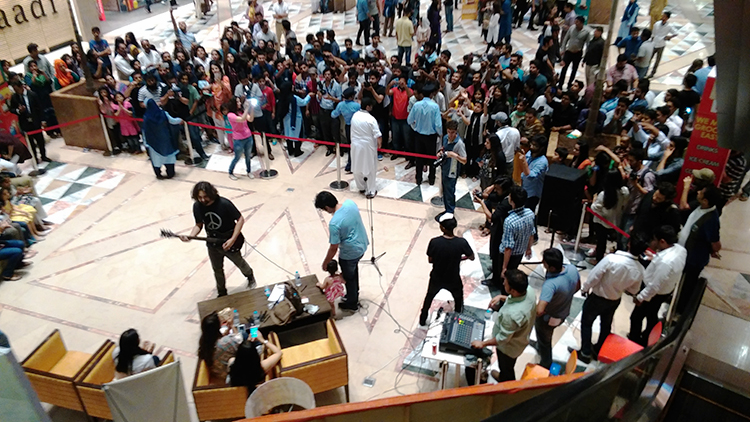 Noori singing 'Manwa Re' and 'Mujhe Roko' for the fans
The Pakistani rock music scene has been quiet for some time now. Noori and Junoon's popularity seems almost like a distant memory. Classic tracks like Manwa Re serve merely as nostalgia to the once-glorious past of a now stagnant music industry. However, all of that is about to change soon, because Noori, one of the front-runners of the music scene in the last decade, is back with a bang! Their new album, Begum Gul Bakaoli Sarfarosh, was officially unveiled on October 9th at Fortress square, Lahore with a hall full of fans forming long queues to buy the album. And why not, they waited ten long years for this day!
At a time when Pakistani artists are hardly coming up with singles, it's very spirited on the part of Noori to release a full-fledged original album. According to the band, that's exactly what's needed to keep the music scene afloat. The album contains nine songs, including the previously released Aik tha Badshah. Saya-e-Khuda-e-Zul-Jalal starts with the national anthem in a slow rhythm and low pitch, enough to give goose bumps to the listener. Moreover, the catchy composition of Hey ya will compel listeners to keep it on repeat for a long time. In short, fans will be listening to a lot of new as well as old tracks by Noori in the coming year.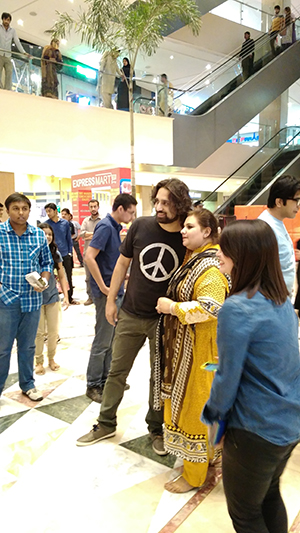 Ali Noor talking a photo with a fan
Today in Pakistan, music is either streamed online or illegally downloaded from the web. However, Noori has taken a bold step by opting for Music CDs, and the long queues formed to buy the CDs are proof that the Pakistani public is ready and willing to support its musicians. Noori made a special post on social media to announce the sale of their CDs, and appealed that the fans get their music through legal means. The Begum Gul Bakaoli Sarfarosh CD comes with a booklet, which is Noori's way of connecting with their fans. The tagline reads, "This album is dedicated to the potential of the people of Pakistan", and rightly so! Allow me to share an excerpt from the booklet:
"Dear Friend,
This year, all the CD manufacturing plants in Pakistan officially closed down, stating that there is too much piracy, and that legally manufactured CDs are no longer viable. But Noori was not going to give up...so we decided to personally burn all the CDs, checked every one of them in our cars, put stickers on them ourselves, packed them in this beautiful booklet, and gave each one a unique number, so that this time around, we would get to know every single one of you who bought this CD. What you have in your hands is hours and hours of pure love and our faith in you…this CD and booklet inside is the only way you can hold our hearts physically in your hands. For us, this organic connection is absolutely vital..."
This personal touch from Noori for each fan is priceless. The album has also been released on Patari.pk to cater to the people who could not get their hands on the CDs.
The ceremony in Lahore was all set to start at 6:00 pm. Fans had started to arrive even before the starting time. Ali Hamza and Ali Noor were right on time to greet the fans in the hall. Just when they arrived, meet and greet queues formed and got longer and longer with time. Fans were going crazy to get their albums autographed and take 'selfies' with the band. No one could resist singing along when, upon persistent requests, the band took their guitars and started singing Manwa re and Mujhe Roko.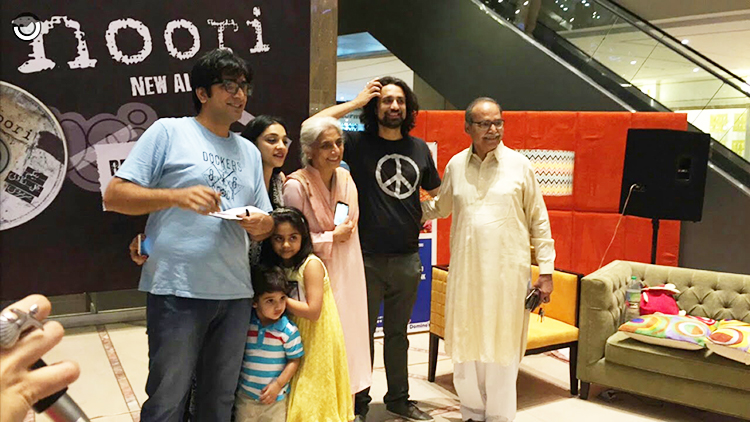 Ali Noor and Ali Hamza with their parents
Emotions were running high when Ali Noor and Ali Hamza's parents arrived and waited in the queue all the way from the end to get their album signed. One could see in their eyes that they were extremely proud of their sons.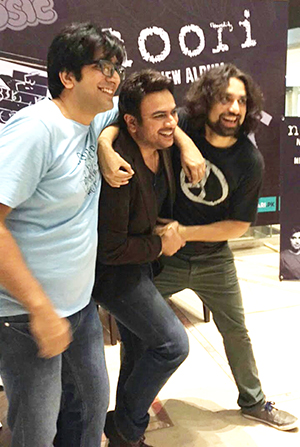 Noori with Shiraz Uppal
The event was graced with special appearances by a multitude of celebrities, who came all the way to buy the album and extend support for Pakistani music. Umair Rana was present in the hall with his son to get his album signed. Hashim Ali and Hassan Omar showed up to show their support as well. Haroon Shahid and Shiraz Uppal also surprised with an entry. Sarmad Khoosat was also present in the hall to witness the beginning of the revival of Pakistani rock music. All these appearances added to the amazement of Lahori fans, who were overjoyed to meet so many celebrities under one roof.
Following the grand opening in Lahore, Noori promoted Begum Gul Bakaoli Sarfarosh at Ocean Mall, Karachi on Saturday and at Safa Gold Mall, Islamabad on Sunday. They also plan to keep the promotions going on after Muharram.
Is this really the beginning of the revival of Pakistani rock music? Only time will tell, but all the signs are positive, and we hope that this proves to be the spark that will get our industry going once again!
You may also like: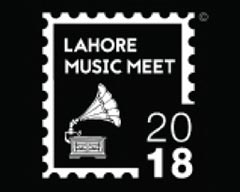 Lahore Music Meet - 4th Edition
(January 10, 2018)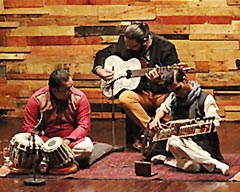 'Likhay Jo Khatt Tujhay' - An Olomopolo Media & Qissa Khwaan Production
(November 21, 2017)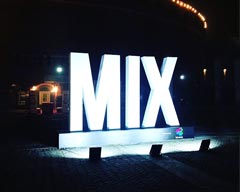 The MIX – Pakistan's First Tech Centered Festival
(November 15, 2017)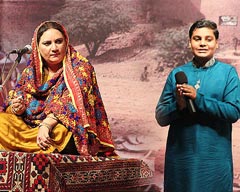 Bali Jatti Rooftop Theatre Opens in Lok Virsa, Islamabad
(October 16, 2017)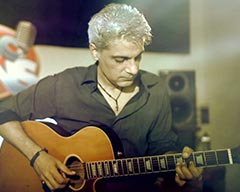 Tribute: Aamir Zaki
(June 03, 2017)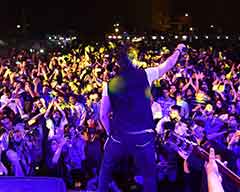 FACE Music Mela 2017: Promoting Diversity and Harmony through Music
(April 24, 2017)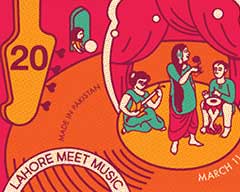 LMM 2017: More Than Just Music!
(March 13, 2017)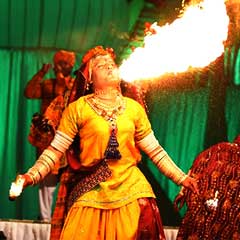 The Mystic Music Sufi Festival 2017
(February 14, 2017)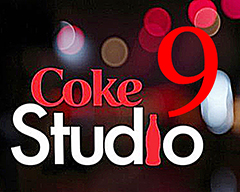 Coke Studio: A New Season of Melodies
(August 18, 2016)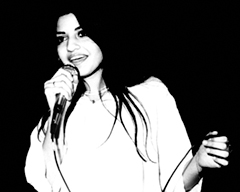 The Unforgettable Nightingale: Nazia Hassan
(August 12, 2016)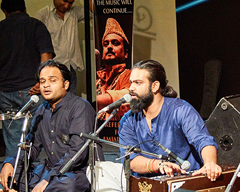 The Music Will Live On: Reference for Amjad Sabri at Lok Virsa
(July 01, 2016)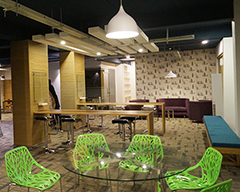 The Hive: Blending Work with Entertainment
(May 30, 2016)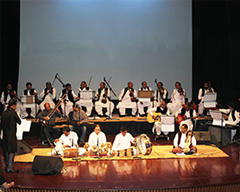 'Sachal Studios Orchestra' Performs at PNCA, Islamabad
(May 09, 2016)