Sarmad Khoosat and the Journey to 'Manto'
Written by: Sadeem Shaikh
Posted on: September 18, 2015 |

Comments | 中文
Sarmad Khoosat as Manto
2015 has been a phenomenal year for Pakistani cinema, with new wave films such as Shah, Moor and Karachi Se Lahore making it to the grand stage. Sarmad Sultan Khoosat's Manto is another avant-garde production, showcasing the diverse social themes that Pakistani directors have started to experiment with in recent times. Despite having to pursue this multi-talented (and understandably busy) individual for days via texts and phone calls, Sarmad Khoosat made the chase worthwhile for me. He had some fascinating stories to share which ultimately led him to consider Manto as a doable project.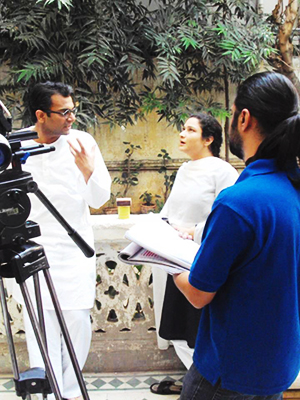 Sarmad Khoosat and Sania Saeed on set
Entering difficult territory by taking on Saadat Hasan Manto and going where no man has gone before, the award-winning director and actor brought out a fantastic cinematic production which was released on September 11th. In a sensitive society like Pakistan, why did Khoosat decide to experiment with a controversial figure such as Manto? How did he work his way through to, and successfully execute this bold idea? Sarmad's narrations about his passion for Manto and his critically received works provide a definitive answer to these mind-boggling questions.
Initially, Sarmad never wanted to work in showbiz, and instead was very serious about pursuing a career in medicine. Due to personal and financial reasons, though, that plan never worked out. However, having been born in a family of professional actors and radio personalities, artistic talent and ingenuity were things that came naturally to Sarmad. His perseverance and willingness to work with daring and unconventional themes stemmed out of his early yearning for honest interpretations and narrative styles. In his early years, Sarmad found the perfect platform to relate such ideals in the form of Manto's writings.
One fine day, while sifting through his father's library, he came across Nimrud Ki Khudai, one of Manto's classic works. In a subtle yet heartfelt manner, Sarmad explained how this was the beginning of his "obsession" with the literary genius, and that this "cosmic connection" would blossom further, some years down the line. While also drawing inspiration from legendary filmmakers such as Satyajit Ray and studying other fashionable producers, Khoosat continued to satisfy his desire to understand Manto's life by frequently reading out his works to audiences and also working on related short plays.
His fondness for freedom and fluidity in constructing genuine narrations can be traced back to his 1990s sitcom Shashlik, one of his earliest contributions to television. A number of other productions featured the same level of ingenuity and dedication to experimentation, with the likes of Pani Jesa Pyaar (2011), Humsafar (2011) and Shehr-e-Zaat (2012) receiving acclaim from audiences as well as critics. In the period between Shashlik and Manto, Sarmad's writing style and thematic tastes expanded from sitcoms and psychological dramas to romance, melodrama and mainstream television. He expressed his preference for short stories over longer ones, explaining how they provide more room to explore the underlying context of any particular narration. This became highly relevant when Khoosat and screenwriter Shahid Nadeem of Ajoka fame decided to adapt and transform the yet-to-be-aired TV series Main Manto (2013) into an all-out cinematic production. This transformative shift came about as a result of the similarities in "language, syntax and grammar" between cinema and television, and also due to popular demand amongst the ensemble cast who highlighted the production's cinematic elements.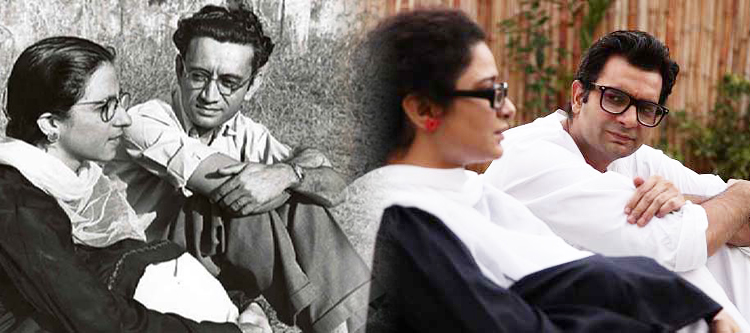 Portraying Manto with his wife Safiya Begum
The Manto project incorporates short stories from the last four years of the writer's life, while also underscoring the personal troubles he faced. Manto is an ingenuous tale of a man who dared to question the norm and speak truthfully about issues that were taboo in society. Described by Khoosat as someone who was "larger-than-life, angry, dying, tormented, anti-establishment, and creative", Manto reveals a story that is interspersed with fantasies, addressing important themes of loss, grief, jealousy, desperation and abandonment. Describing the format of the film as "unusual and unprecedented", Khoosat stars in the lead role as Saadat Hasan Manto himself, together with a star-studded cast that includes his close friends such as Sania Saeed, Mahira Khan, Nadia Afgan and Saba Qamar. This project quite evidently has a great deal of value for this promising director, and would not have been possible without "the limitless generosity and kindness of the cast members", who supported him through and through. Sarmad recognizes his impulsive and in-the-moment personality, and attributes that to his decision to continue working on the Main Manto TV serial in the coming year.
Sarmad Khoosat's career as a director can perhaps best be described as a bumpy highway, ceaselessly advancing towards a brighter future, despite the obstacles faced along the way in the form of societal obligation and convention. With Manto, he does justice to the literary legend by by showcasing the true nature of his life. Khoosat does not try to hide his excitement at the prospect of a new and transformed Pakistani film industry, which has rejected the "old formula" and is now finding its way amidst a mosaic of new and "fluid" directing techniques. A model like Manto is sure to set a strong precedent for future films to come out of this region.
You may also like: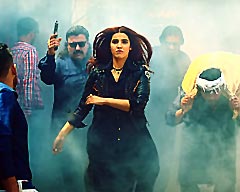 Film Review: Parchi
(January 08, 2018)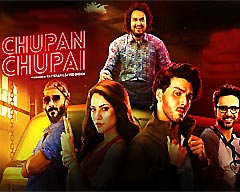 Film Review: Chupan Chupai - A Comedy of Literal Errors
(January 03, 2018)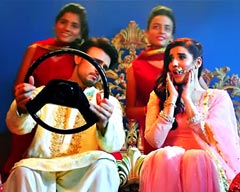 Parchi: Redefining Music Videos
(January 01, 2018)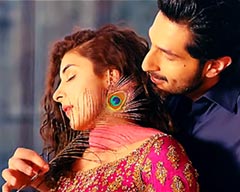 Film Review: Rangreza
(December 26, 2017)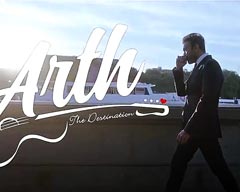 Film Review: Arth - The Destination
(December 22, 2017)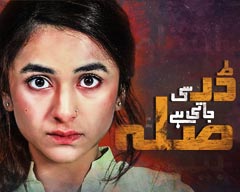 Drama Review: Dar Si Jati Hai Sila
(November 20, 2017)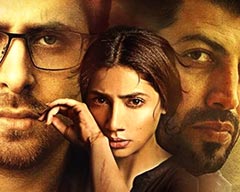 Film Review Verna: hell hath no fury as a woman scorned
(November 19, 2017)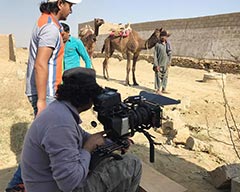 Farhan Alam: Director of 'Saawan', Pakistan's Nomination for the Oscars
(September 28, 2017)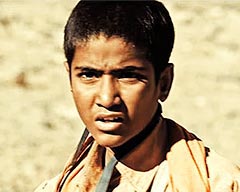 Film Review: Saawan
(September 19, 2017)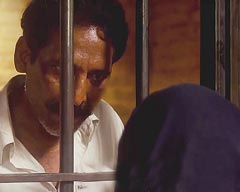 Film Review: My Pure Land
(September 18, 2017)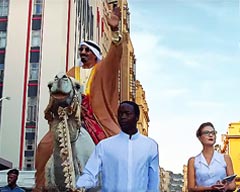 Film Review: Na Maloom Afraad 2 - Forgettable, If Not a Complete Failure
(September 05, 2017)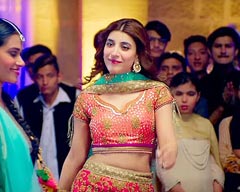 Film Review: Punjab Nahi Jaungi
(September 03, 2017)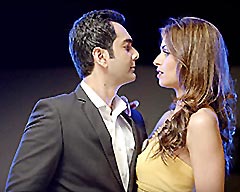 Film Review: 'Chain Aye Na,' - What true love is not!
(August 17, 2017)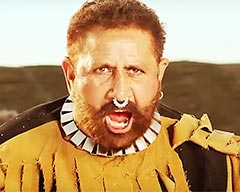 Film Review: Geo Sar Utha Kay
(August 15, 2017)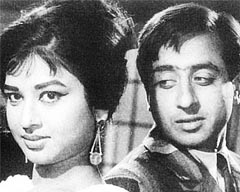 70 Years of Changing Tides in Pakistani Cinema
(August 01, 2017)