RESURRECTING PAKISTANI CINEMA
Written by: Syed Abbas Hussain
Posted on: May 20, 2013 |

Comments | 中文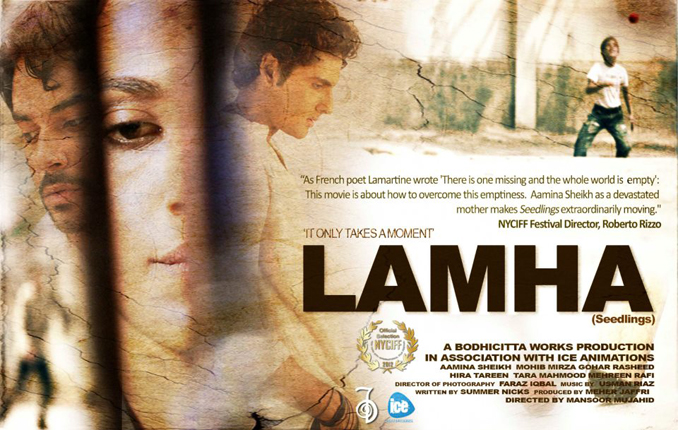 In 1947, following the partition of India, Pakistan's cinema industry found its way in Lahore, the city which was an inspiration for the title of Lollywood. Lollywood films have been typically made in the style of Indian cinema (referred to in popular culture as Bollywood). The style incorporates lip synced songs, action, a generous doze of drama and a predominantly formulaic script.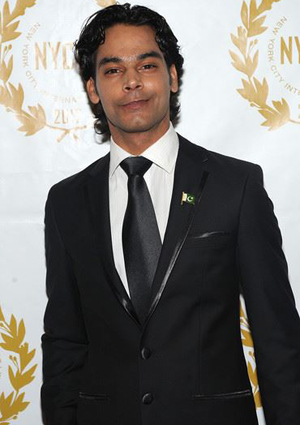 Gohar Rasheed at the New York Film Festival Awards,
at Angelica Film Centre
Indian cinema, which already possessed the adequate means of production at the time of partition, formed a viable finance model and grew into a booming industry. Back in Pakistan, on the other hand, the industry which had to start from scratch, never really took off and became embroiled in a plethora of financial and technical issues.
The 21st century saw a new dawn in Pakistan. A bubbling media and technological advancement generated new opportunities and represented a light at the end of the tunnel for a languishing cinema industry. In 2007, television veteran Shoaib Mansoor, who was known for his many blockbuster television serials and music videos, made his foray into cinema and directed a film by the name of Khuda Ke Liye (In The Name of God). This topical drama proved to be a resounding success and Pakistani audiences from across the board thronged cinemas to watch it. It ignited an industry that had lain dormant for years and the film soon acquired a cult status.
It affirmed the notion that viewers in Pakistan were not just predisposed to international cinema but would embrace a locally produced film with equal fervor if it promised strong content. Another reputed filmmaker by the name of Mehreen Jabbar, who had served a long standing innings on television, had a release lined up around the same time as Khuda Ke Liye, and her film Ramchand Pakistani received critically acclaim both in its home territory and in international film festivals.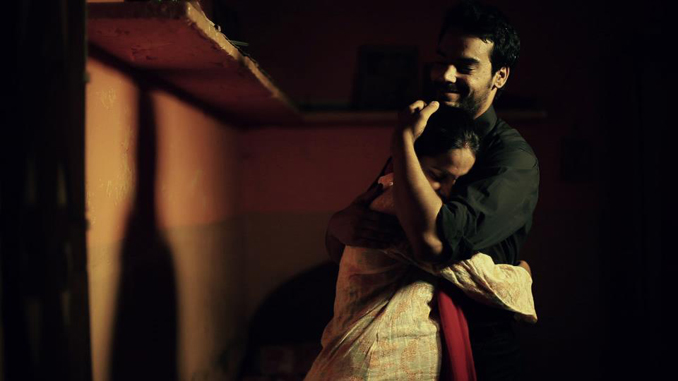 Gohar Aftab with Co- Star Mehreen Rafi in a still from Seedlings
Following the success of Khuda Ke Liye, Mansoor released another film by the name of Bol (Speak Out), a social-based film touching upon many stigmas of society. The film, which became an instant blockbuster nationwide, was another milestone for the budding cinema industry.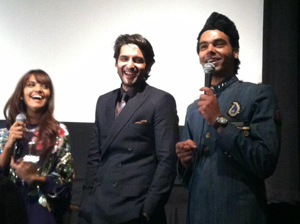 Actress Amna Sheikh, Actor Mohib Mirza
with Gohar Rasheed at the New York Film Festival,
at the Tribeca Cinema
While the music industry and television are growing from strength to strength at a feverish pace, cinema is also gradually standing on its own feet and slowly but surely finding an identity of its own.
With dynamic directors daring to venture into the precarious arena of cinema, Pakistani films are experiencing a new wave, as directors are bring in something new to the table in terms of style and storylines. Independent films are the major architects of this process of change and many young filmmakers are looking to make small budget films fortified with robust scripts.
Bodhicitta Film Works' Seedlings, or Lamha (Moment), as it is known in Pakistan, is a major success story among such endeavors. Directed by Mansoor Mujahid, the film, which was produced on a humble budget, had a strong emotional quotient that resonated with many viewers internationally. At the New York International Film Festival the film bagged some of the festival's major awards, winning the coveted audience awards for the best film and the best actress in a leading role.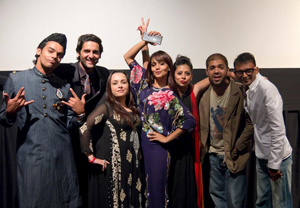 The Seedlings team at the New York Film Festival,
Tribeca Cinema
At the recent Washington, D.C. South Asian Film Festival 2013, Seedlings won the best feature film award.
Gohar Rasheed, who was nominated for the best supporting actor at the New York Film Festival for Seedlings/Lamha, shared his views with Youlin about the changing trends in Pakistani cinema over the past decade: "The change is very encouraging, and, I would say, very powerful. Shoaib Mansoor and Mehreen Jabbar set the ball rolling for the revival of the Pakistani film industry back in 2007, and within five years the new generation of aspiring Pakistani film makers and producers are coming forward on their own to do what needs to be done. Several films are set to be released in 2013 along with Lamha, such as Kambakht (Cursed), Mai Hoon Shahid Afridi (I am Shahid Afridi), Mud House and the Golden Doll, and Josh (Thrill), to name a few. I believe 2013 is going be a good year for Pakistani cinema!"
Talking about the future of independent films in the country, he said, "The international success of Lamha, and the accolades received by Sharmeen Obaid Chinoy's Oscar winning documentary Saving Face, is coaxing the global spotlight towards the Pakistani film industry and projecting our work on a wider platform, with screenings at the New York City International Film Festival (NYCIFF), the South Asian Film Festival, Canada (SAFF), the Delhi International Film Festival, and the Mumbai Film Festival. Such success gives an enormous boost in terms of motivation and shows a promising future for Pakistani independent film makers."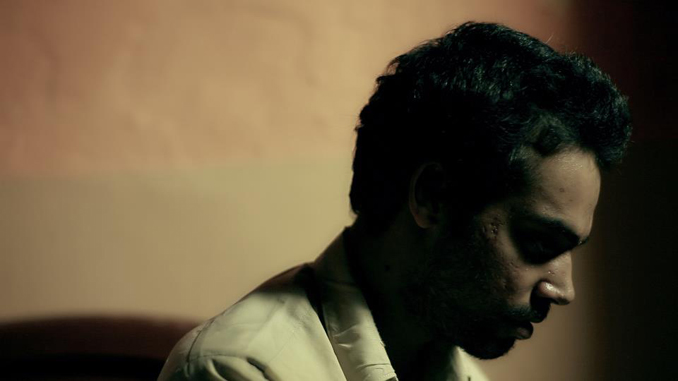 A still from Seedlings
With leading colleges in the country offering filmmaking degrees and an increasing number of young people turning to the creative arts, the cinema industry is indeed resurrecting itself as a vibrant force.
Lamha could be touted as a turning point for the teething film industry of Pakistan for it has found its niche in the international film circuits, a first for any small budget film coming out of Pakistan. The film is set to release commercially across Pakistan very soon. Here's hoping the success of the film is replicated in its local market as well!
You may also like: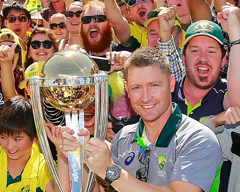 Australia Pulverizes New Zealand to Bag World Cup 2015 Trophy
(March 30, 2015)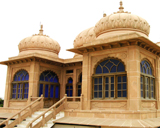 The Undying Grandeur of the Mohatta Palace Museum
(March 29, 2015)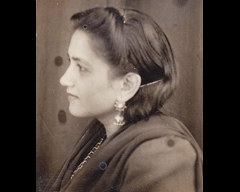 Ada Jafarey: A Tribute
(March 27, 2015)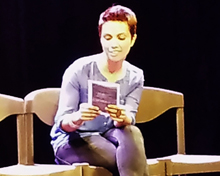 Me, My Mom & Sharmila: Fawzia Mirza and the Brown Woman
(March 26, 2015)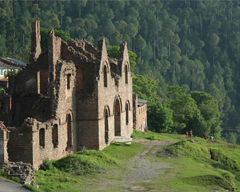 Silk Road: The Picturesque Mansehra and Abbottabad-VI
(March 25, 2015)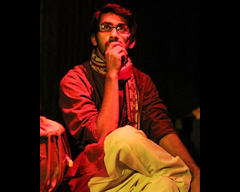 Azeem Hamid and the Independent Theatre Company
(March 25, 2015)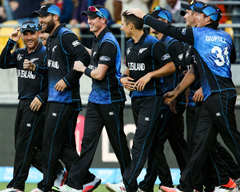 New Zealand to Choke South Africa and India to Overpower Australia?
(March 24, 2015)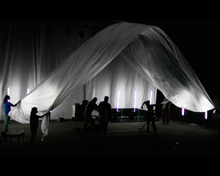 NAPA International Theatre Festival 2015: 'Among Fog'
(March 20, 2015)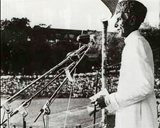 Pakistan Resolution Revisited
(March 20, 2015)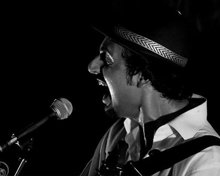 Faizan Tirmizi - The Ideology of an Aspiring Musician
(March 12, 2015)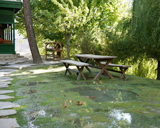 Hunza Valley: A Fine Balance between Tradition and Modernity
(March 10, 2015)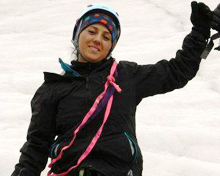 Samina, we are proud of you!
(March 06, 2015)