Manhattan's 'Little India'
Written by: Dr Dushka H Saiyid
Posted on: February 04, 2016 |

Comments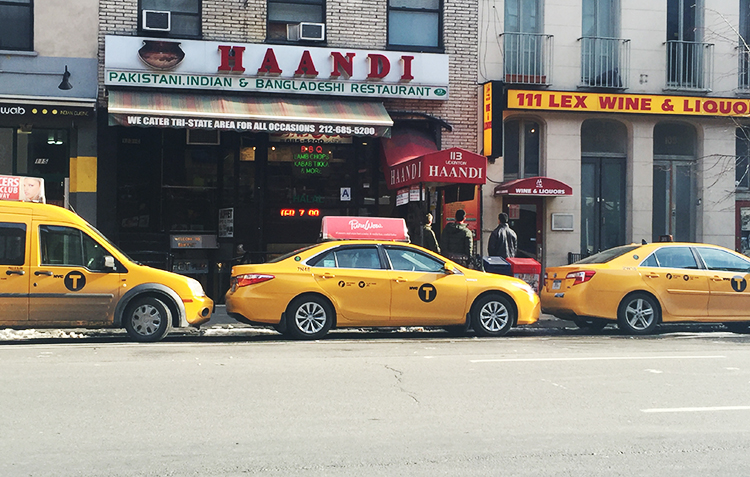 Manhattan's 'Little India'
All desis (people from South Asia) stuck in New York and pining for their own food head to, what is commonly referred as, Little India. Those few blocks in the Gramercy area on Lexington Avenue, between East 27th and 29th streets, is full of restaurants and stores catering to the desi palate and culinary needs. On offer are a variety of cuisines, from the regular Pakistani and Indian fare, to the south Indian idli dosas, and the paan shops are there to top off a heavy meal.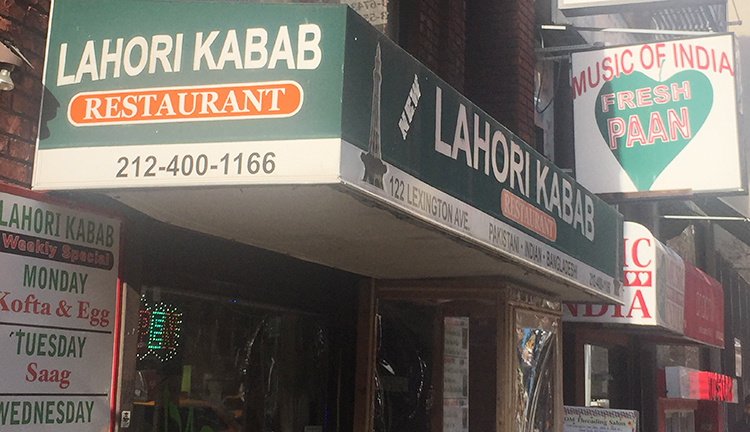 Almost ninety per cent of New York taxi and private vehicles for hire have foreign drivers, and a majority of these are from South Asia. Haandi, a Pakistani restaurant has a perpetual line of yellow taxis parked outside its front door. The Pakistani drivers come here to recharge their energy on a halal (kosher) plate of biryani, nihari or straight off the stove kebabs. The list of what is on offer is long, and includes the perennially popular snacks like samosas and chaat. It's a no frills eaterie canteen style, you select from the myriads of foods on offer, and there is also the quick option of a take away. The tables are full and the desi television provides the entertainment.
Those into south Indian cuisine have a couple of options, but Pongal has maintained the quality of its dosas, and a masala chai (spiced tea) afterwards completes the treat. On a Sunday afternoon, it is soon packed with people of all ethnic backgrounds.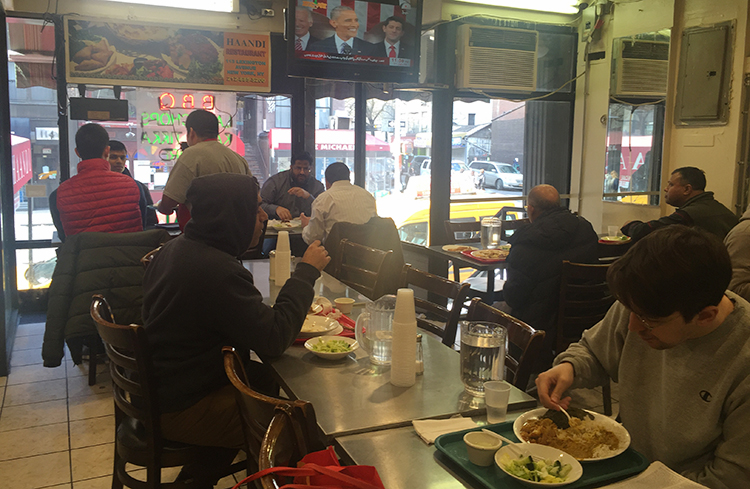 All the ingredients for a desi kitchen are available at the grocery stores here. Kalyustan is the largest one of its kind, and you can get everything imaginable here, from daals (lentils), spices, savories, dry fruit and whatever else. However you have many options and one of them is Spice Corner, a Bangladeshi outfit a few doors down. Shops also stock dailies and magazines from home that are likely not available elsewhere in Manhattan. There are also a number of small shops advertising the services of palm and psychic readers, a reminder of the superstitious culture that is emblematic of some of these South Asian countries, a fatalism that weighs them down.
What makes Manhattan interesting are these neighborhoods, each with its distinct characteristics and identity.
You may also like: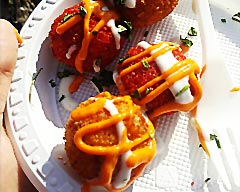 Karachi Eat 2018: The Good & the Bad
(January 16, 2018)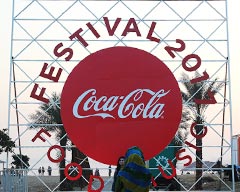 Coke Festival 2017 comes to Islamabad
(December 11, 2017)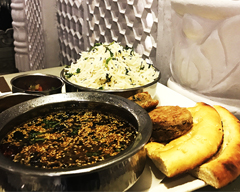 Food Review: Rahdaari
(December 07, 2017)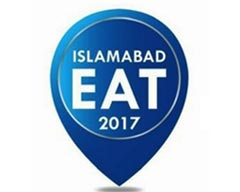 Islamabad Eat 2017: Don't Speak, Just Eat
(November 14, 2017)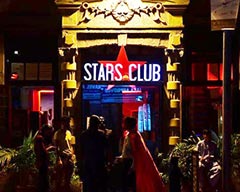 Stars Club: Karachi welcomes its first film-themed café
(November 06, 2017)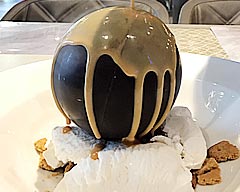 Food Review: Browns, Islamabad
(October 19, 2017)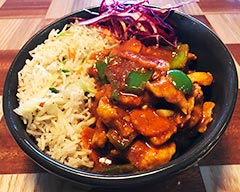 Wok Fusion Café
(October 09, 2017)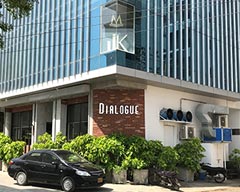 Food Review: Dialogue Restaurant, Karachi
(September 29, 2017)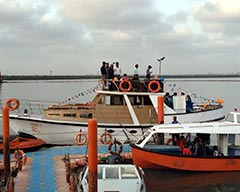 Savor Boating and Restaurant: A Unique Experience
(September 08, 2017)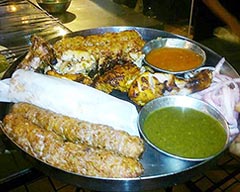 Boat Basin Food Street, Karachi
(August 25, 2017)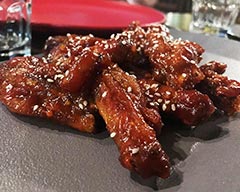 Food Review: #EAT, Islamabad
(August 11, 2017)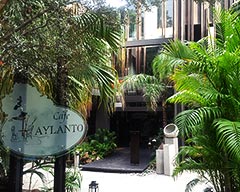 Food Review: Café Aylanto, Islamabad
(August 04, 2017)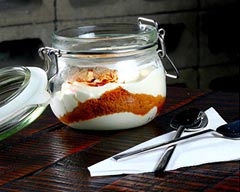 Food Review: Soi Asian Bistro, Karachi
(July 28, 2017)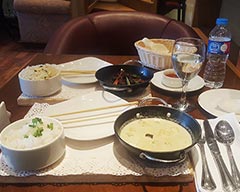 Food Review: The Chinese Café
(July 21, 2017)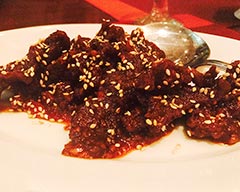 Food Review: Yum Chinese and Thai Restaurant
(July 14, 2017)