MARO Tandoors: Lahore's Redefinition of Taste and Entrepreneurship
Written by: Mashal Imran
Posted on: July 15, 2015 |

Comments | 中文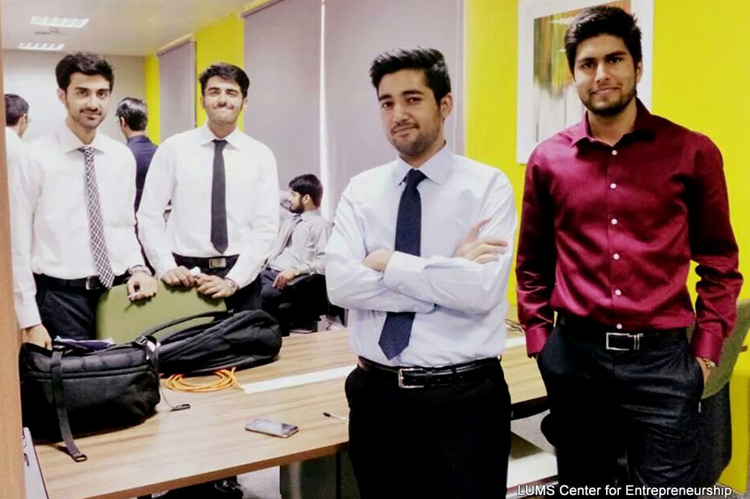 The young but talented MARO team
For the average Lahori, the Naan has always been relegated to the sidelines, never deemed worthy of a second thought, as the culinary spotlight is hogged by main dishes adorned with meat and vegetables. Naturally, why bother contemplating the monotonous familiarity of the good ol' Naan, when there are limitless flavor combinations to experiment with for main courses?
The answer lies in two words: MARO Tandoors. Brace yourselves, residents of Lahore, for a Naan Revolution has taken the city by storm!
In a nutshell, MARO Tandoors is not your average Roti and Naan shop, as it proudly sets out to redefine conventional notions of food as we know it. With an avant-garde menu that unabashedly transforms the humble Naan into a full-fledged hero, MARO effortlessly blends innovation with taste, quality, and value for money.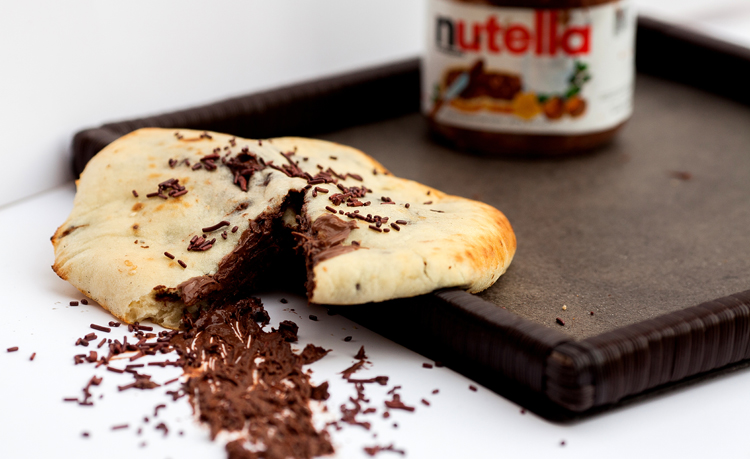 Nutella Naan
Ever thought you could make an entire meal of Nutella without your mother criticizing your poor health choices? Now you can, as MARO is home to the item spurring the city's freshest food frenzy – the never-before-seen Nutella Naan! With an exquisite dollop of chocolate sauce in the centre of bread baked to perfection, it wouldn't be an understatement to say that the Nutella Naan is a solid manifestation of all your culinary fantasies. If the idea of a chocolate Naan weren't tempting enough, MARO is ready to tantalize your taste buds even more with its array of extremely affordable and inventive food items, including the Pizza Naan, Cheese Naan and Qeema Naan. Exciting the palate as well as the imagination, it is no surprise that this centrally located Tandoor has been attracting customers from every corner of Lahore to witness and be part of the Naan revolution.
Other than its exceptional menu and quality control, what else makes MARO Tandoors stand out in a city crammed with Naan selling shops? Well, if this business reinvents flavor, it simultaneously revamps established grounds of entrepreneurship, as the story behind this booming venture is one worth taking inspiration from. Set up entirely by four young students from the Lahore University of Management Sciences (LUMS), MARO Tandoors started off as a simple thought, with no financial backing or formal direction. Not entirely different from a cinematic portrayal of underdogs rising to fame, the only arsenal these boys had at the start of their journey was an unfaltering conviction, naturally subjecting them to their fair share of struggles convincing the LUMS Centre for Entrepreneurship (LCE) to give their proposal serious thought.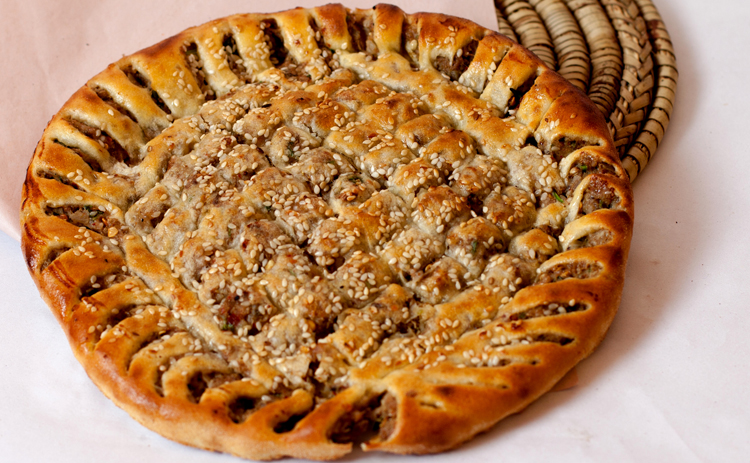 Qeema Naan
"Sir, what may be fifteen minutes of your life might potentially change mine", said Ali Ahmed, the CEO of MARO, to the head of LCE at one point, and he turned out to be right. From drawing up a business plan within a 72-hour deadline to competing with IT and Tech based start-ups from all across Pakistan as part of LCE's Foundation Program, the sheer dedication, commitment and resourcefulness of the MARO team culminated in the Investor's Summit, where the team secured enough funding to formally consolidate its dream.
As MARO Tandoors opened its doors to the public in a busy corner of Model Town, the team realized that this achievement in no way indicated the end of the challenges they would face as young entrepreneurs in Pakistan. From trusting the wrong people to investing in the wrong areas, these students realized that the actual workforce was a domain much different than the theorizations they had studied in their books, with a string of failures constantly threatening to shatter their motivation. Saifullah Minhas, the CMO of MARO, recounts how they jumped back from this nadir, stating, "We realized we were young, we had nothing to lose and nobody to support. When giving up seemed the easiest way out, we stood tall against our circumstances, completely re-evaluated our plan of action, and decided not to rest till the very end. Under the expertise of our CFO, Zain-ul-Abideen Hassan, we shut down operations for ten days, and used this time to identify and learn from all the mistakes we had been making. That resulted in a realization that working hard didn't always mean working smart". Personally involved in every aspect of the business, today the MARO team works like a well-oiled machine, with an understanding that a strong structural foundation constitutes the base of economic success.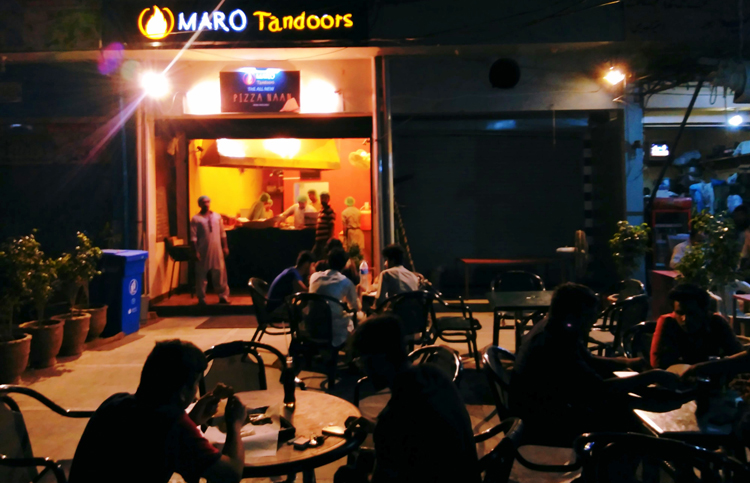 The tale of MARO's consolidation makes the long lines outside the Tandoor particularly poignant, as this young start-up proves how it is indeed possible to rocket from initial loss to thundering success. With hoards of people coming in, particularly during Sehri and Iftari hours, MARO has recently expanded from a takeaway Tandoor to a fun dine-in spot, introducing a seating area for customers outside its little shop. A simple yet heart-warming practice that these boys promote at MARO is to address their Head Chef as Ustaad (Master), boosting his self-esteem in a way that no monetary compensation can. This spirit of goodwill is reflected in all of MARO's operations, including its ongoing project for Ramazan, called Bhook Maro (End Hunger), which gives customers a chance to pay for the Iftaar of the needy. Despite being a brand new start-up, the MARO team is quickly introducing top notch services to please its customers, such as a delivery system for those who wish to order Naans from home, as well as a unique token system featuring hilarious quips for those waiting in line for their Naans. Accordingly, each visit to MARO is guaranteed to be a memorable one, making you want to come back for more.
Offering advice to young entrepreneurs all over the country, Zaeem Shahid, COO of MARO says, "If you have a dream, be prepared to meet all odds to make it come true. Every time you feel like giving up, you must persevere, and success will be yours". Saif added, "Remember to do everything you do with love. Don't be scared of experimenting and making mistakes; risk often pays off!" As an inspiring tale of hard work at its finest, MARO Tandoors serves to encourage businessmen of all ages and backgrounds to follow their aspirations until they make it. Good luck, team MARO, for your future initiatives!
MARO Tandoors Facebook page: www.facebook.com/marotandoors
Address: 82 M Block, Model Town Extension, Lahore
You may also like: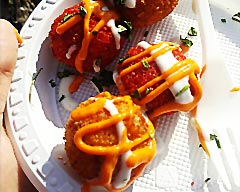 Karachi Eat 2018: The Good & the Bad
(January 16, 2018)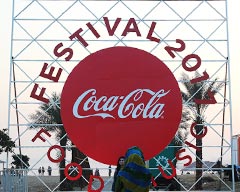 Coke Festival 2017 comes to Islamabad
(December 11, 2017)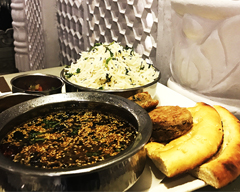 Food Review: Rahdaari
(December 07, 2017)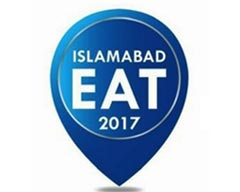 Islamabad Eat 2017: Don't Speak, Just Eat
(November 14, 2017)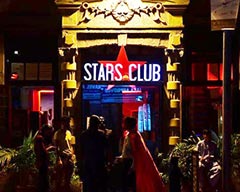 Stars Club: Karachi welcomes its first film-themed café
(November 06, 2017)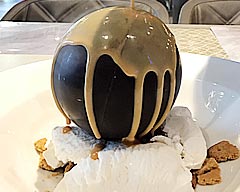 Food Review: Browns, Islamabad
(October 19, 2017)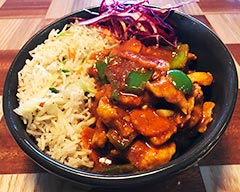 Wok Fusion Café
(October 09, 2017)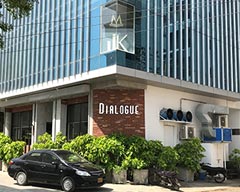 Food Review: Dialogue Restaurant, Karachi
(September 29, 2017)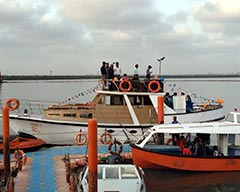 Savor Boating and Restaurant: A Unique Experience
(September 08, 2017)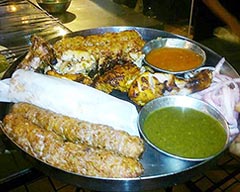 Boat Basin Food Street, Karachi
(August 25, 2017)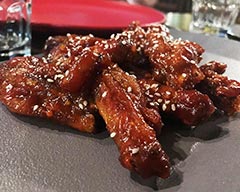 Food Review: #EAT, Islamabad
(August 11, 2017)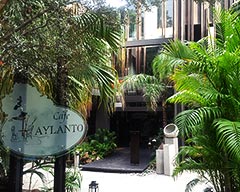 Food Review: Café Aylanto, Islamabad
(August 04, 2017)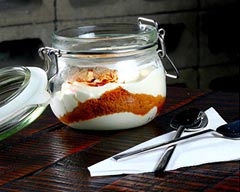 Food Review: Soi Asian Bistro, Karachi
(July 28, 2017)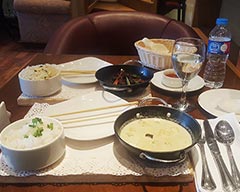 Food Review: The Chinese Café
(July 21, 2017)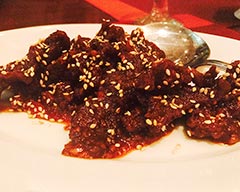 Food Review: Yum Chinese and Thai Restaurant
(July 14, 2017)