Mohsin Hamid: The Power and Presence of Imagination
Written by: Fareeha Shah
Posted on: October 17, 2016 |

Comments | 中文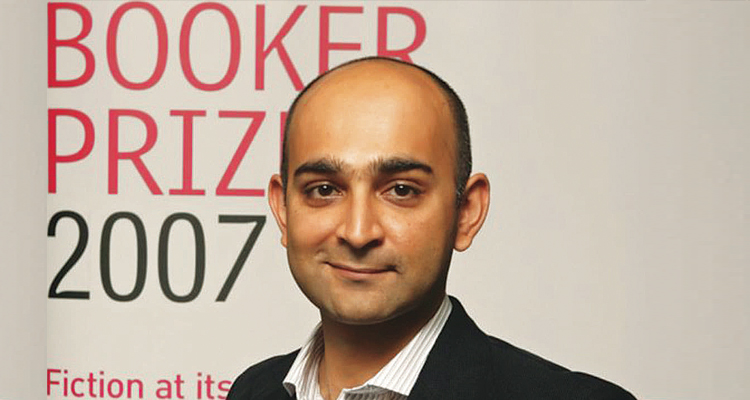 Mohsin Hamid at the announcement of the Booker Prize Shortlist in 2007 (source: herald.dawn.com)
Curious, warm and instantly welcoming, Mohsin Hamid invites me in with a smile about his eyes as if greeting an old friend. A slender, well-dressed man with an intelligent gaze, Hamid puts me at ease with his charming and attentive manner. One might expect the award-winning author to assume a position of superiority, intoxicated by success and accomplishment, but he dismantles all possible preconceived notions with his ease and engagement. Having returned from Dubai some days earlier and scheduled to depart for London in a few hours, Hamid settles into his seat and apologises for the brevity of our meeting. However, the richness of the conversation that follows deems such an apology completely unnecessary, Hamid proving with grace and finesse that it is entirely possible to have a meaningful interaction within a short period of time.
The power of Hamid's imagination is doubtless, demonstrated brilliantly in his body of work: Moth Smoke (2000), The Reluctant Fundamentalist (2007) and How to Get Filthy Rich in Rising Asia (2013). The creative capacity of Hamid's mind remains seemingly limitless, his novels exploring a plethora of compelling socio-political issues set largely against the backdrop of urban Pakistan. "Imagination," says Hamid, "is one of the greatest pleasures of writing. It allows you to envision lives other than your own. Today my three-year-old son came into my bedroom and roared "Baba! I'm a T-Rex!" A Tyrannosaurus Rex is very different from a human being. So if my son can imagine becoming a dinosaur, there's no reason why I can't imagine being a woman, or a man very different from myself, or simply being a very different kind of character."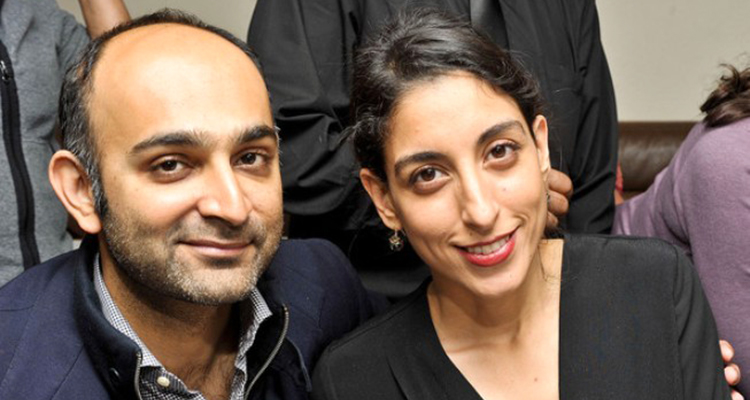 Hamid with his wife Zahra (source: Daniel Zuchnik, Getty Images)
Born in 1971, Hamid spent his childhood in Stanford, California, where his father was doing his PhD at Stanford University. Completing his high-school education at the Lahore American School, Hamid returned to the United States for the remainder of his academic training. Graduating summa cum laude from Princeton University with a degree in International Relations, he also started working on his debut novel, Moth Smoke. He concluded his education at Harvard Law School in 1997, but was not satisfied with a career in corporate law. While working as a consultant for McKinsey & Company in New York City, Hamid continued to work on his novel. Moth Smoke won international critical acclaim when it was published in 2000, and its success persuaded Hamid to dedicate himself to full-time writing.
Moth Smoke traces the story of a laid-off banker struggling with serious drug addiction in a post-nuclear test Lahore, seeking comfort in the bed of his best friend's wife and losing control over his life. The Reluctant Fundamentalist, published in 2007, deals with a Pakistani man who returns to Lahore from New York, abandoning his career as a successful corporate executive after the attack on the World Trade Center. When asked why he ended his novel on a cliffhanger that left many readers frustrated, Hamid smiles and says, "I don't think that a cliffhanger is the only way to end a story. I think each story has its own appropriate life, and different lives and different stories end in different ways – some with closure, and some without." The Reluctant Fundamentalist was adapted into a film in 2012 by Mira Nair, starring Riz Ahmed and Kate Hudson in lead roles. The film premiered at the 69th Venice International Film Festival and the 37th Toronto International Film Festival, and won several awards for effectively addressing the increasingly pertinent themes of xenophobia and discrimination.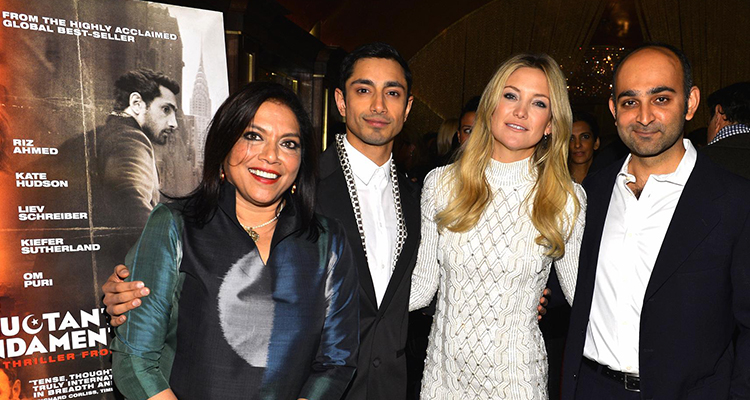 Hamid with filmmaker Mira Nair and actors Riz Ahmed and Kate Hudson (source: movpins.com)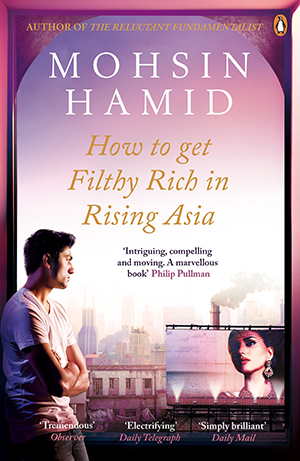 How to Get Filthy Rich in Rising Asia, published in 2013, is written in the form of a self-help book. It challenges traditional notions of storytelling and is narrated in the second person, giving the impression that the reader is the subject of the novel itself. Taking place in an unnamed country that resembles Pakistan, the book highlights the journey of an impoverished boy from a rural area, and follows his quest for wealth and love in an urban setting.
Hamid never knew that he would pursue writing as a profession, but he always had an intensely active imagination. "My mother showed me a book that I had written at the age of eight or nine, after watching Star Wars. It was a kind of galactic space opera that was very much like Star Wars, depicting outer space battles with little stick figures and stations." Although he discontinued writing at a young age, his passion never faded. "I was always imagining other things, other countries, other people, and other stories. So when I began writing fiction at the age of eighteen, it felt very natural to me." He laughs, continuing, "But I had no idea that I could be a professional writer! The idea of writing as an occupation never occurred to me."
Hamid's characterization of certain personalities in his novels has been billed as controversial. In The Reluctant Fundamentalist, there comes a point when the protagonist smiles upon receiving information about the attack on the World Trade Center. When asked how he risks influencing minds with a convincing portrayal of a character that he may not personally agree with, and how he does justice to such a character, Hamid responds, "First of all, we are not perfect angels. I think all of us have the potential for kindness, as well as aggressive or violent acts. When I go out, I don't want people to know I am a writer; I don't want to be the focus of attention. I actually want to watch things and just be in a place where I can observe. As a writer, I find that much more interesting."
Hamid concludes the conversation by sharing his personal views on his own works: "You know, I am a very different person at different stages of my life. In my twenties, I think Moth Smoke was probably closest to me, and in my thirties, I associated most with The Reluctant Fundamentalist – living in New York and London, and working in business. How to Get Filthy Rich in Rising Asia was born out of living in Pakistan in my late thirties. Similarly, my new novel is the product of life in my mid-forties. So, in a way, at each point in my life I'm probably closest to the novel that I wrote at the time. I keep evolving, and my novels progress in the same direction."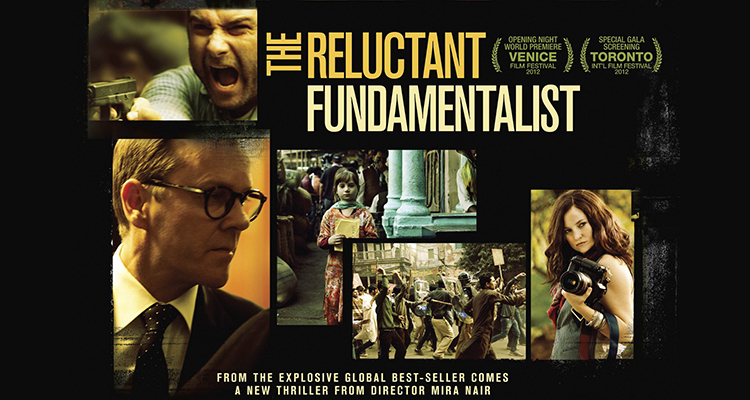 Film poster for 'The Reluctant Fundamentalist'
It is safe to say that Mohsin Hamid's readers are taken on a journey of evolution and self-discovery along with him, jolted out of their consciousness and compelled to engage with serious issues surrounding us. Hamid weaves his stories with finesse and poignancy, leaving his readers unsettled and mesmerized in equal measure.
You may also like: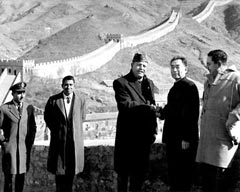 From People to People, Pakistan-China Relations since 1965
(December 12, 2017)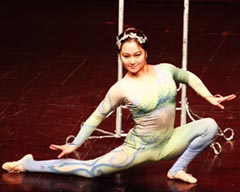 Rhythm of Liaohai Gala at PNCA, Islamabad
(December 08, 2017)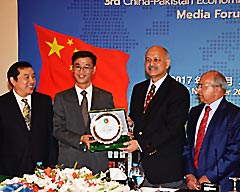 3rd CPEC Media Forum, Islamabad
(November 28, 2017)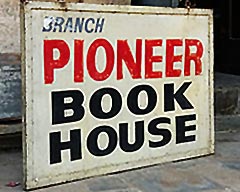 Pioneer Book House, Karachi
(November 24, 2017)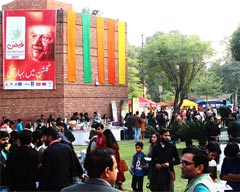 Faiz International Festival 2017
(November 22, 2017)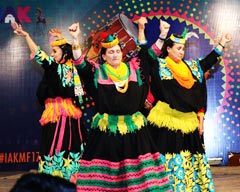 Lok Mela comes to Karachi
(November 17, 2017)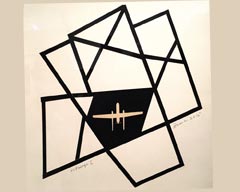 Writing Partition in Urdu
NYU's Urdu Conference
(October 13, 2017)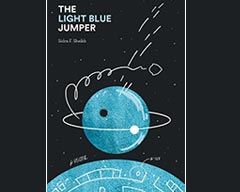 Book Review: The Light Blue Jumper by Sidra F. Sheikh (First Pakistani science fiction novel)
(October 02, 2017)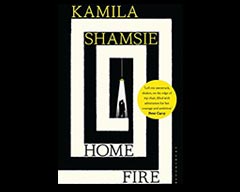 Book Review: Home Fire by Kamila Shamsie
(September 07, 2017)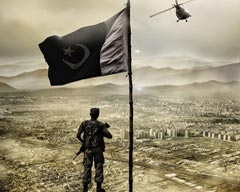 Pakistan's Armed Forces face challenges in 2017 with a New Confidence
(September 05, 2017)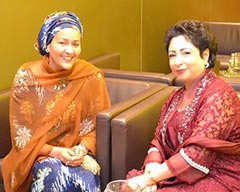 August 14 celebrations at the UN with the Sachal Orchestra
(August 15, 2017)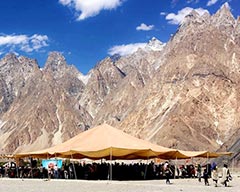 FACE Mela 2017, Passu
(August 10, 2017)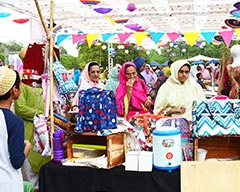 The Bohra Bazaar, Karachi
(August 07, 2017)