Film Review: 'Mah-e-Mir'
Written by: Salma Chaudhry
Posted on: May 07, 2016 |

Comments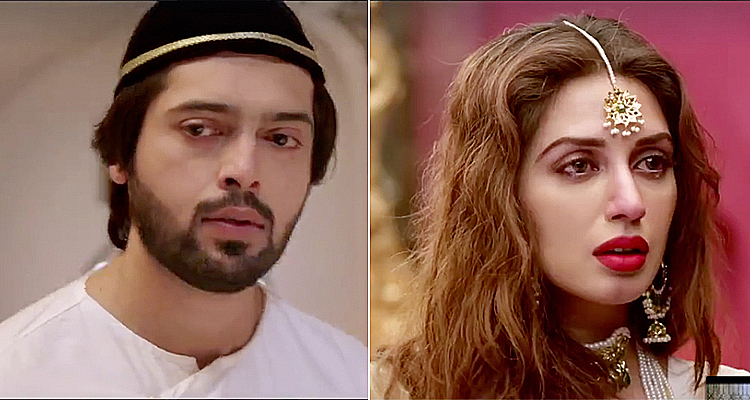 Fahad Mustafa as Jamal/Mir and Iman Ali as Mahtab
Sar sari tum jehan se guzre
Werna her jaa jehan-e-deegar tha
The Pakistani film industry has witnessed a major upturn in the last couple of years, with films focusing on a variety of themes and filmmakers experimenting with new genres. The latest production to join this list is Mah-e-Mir, released on May 6th. The film is not just based on the life of the larger than life poet that was Mir Taqi Mir, but also touches upon the subjects of contemporary prose and poetry. The script is full of subtle gradations. The discourse is loud, long and complex, with poetic embellishments that are emotional as well as humorous at times, with a trace of melancholy. The film primarily focuses on Jamal (Fahad Mustafa), who is a young aspiring poet and quite the rebel when it comes to conforming to the commercial aspect of today's art and literature. Jamal is overly critical of contemporary poets, especially Naina Kanwal (played by Sanam Saeed), a young female poet who knows all the tricks to achieve fame and money in modern times.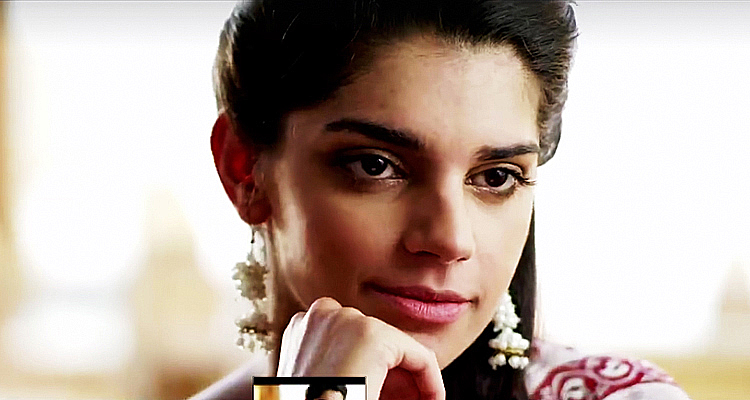 Sanam Saeed as Naina Kanwal
Jamal's contempt for modern poets and publishers proves to be costly, and eventually he loses his only means of livelihood: writing a weekly column for a magazine. The plot gets intriguing with Iman Ali's entry, whose character remains mysterious till the end of the movie. A local girl hidden behind her dupatta sends Mir's poetry to Jamal via text messages – and Jamal, who is already madly in love with her, is both intrigued and troubled by the mysteriousness.
Manzar Sehbai, portraying the role of Dr. Kaleem Ahmad – a renowned critic and poet, steals the show. It is Dr. Kaleem who realizes the pain and depth in Jamal's personality and gives him his book on Mir. From here onward, the movie runs back and forth between Mir's tale and Jamal's life story. Iman Ali in her role of Mehtab Begum and Fahad Mustafa as Mir, take you back to the times of this great poet who refused to bow down in front of authority; who would prefer to write in the corridors of mosques over courtrooms.
The story follows a constant theme of long lost love, and how that leads to a newfound depth and chaos in one's personality. Whether it's Mir, Jamal or Dr. Kaleem, they've all been shaken by these deep human emotions. The story develops on meticulously designed sets reproducing the darbari decor when it moves into the Mir era. Jamal's house, on the other hand, has been shown in a state of mess and decay.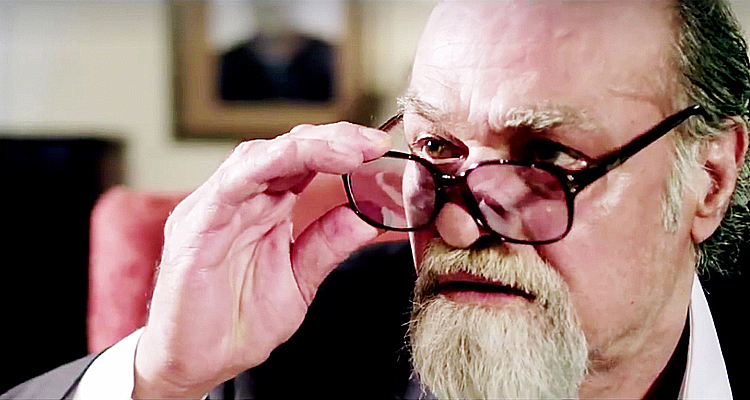 Manzar Sehbai as Dr. Kaleem
For the first half of the movie, one struggles to understand the focal point of the story. There is something strange and common between all the characters, one learns as the film progresses. The characters of Jamal and Dr. Kaleem are in a state of permanent emotional chaos. However, the underlying themes do materialize after the interval, with interesting disclosures. For the entire duration of the film, Mir's beautifully written words give the perfect background voice to the story.
With a film like Mah-e-Mir, one can testify that it will at least have two diverse types of audiences, and thus, varied responses as well. One can assume the first audience to be those who have not read Mir and who do not understand his life and work. For these viewers, Mah-e-Mir will be seen through its storyline, sets, music and dramatics, and will read like a thorough story with historical narrative. And then, there will be an audience that has read Mir, and not only knows the great poet but also identifies the movie as a script coated with subtle implications. For this audience, the film's rendition of key events from Mir's life assisted by his poetry may not be very stimulating.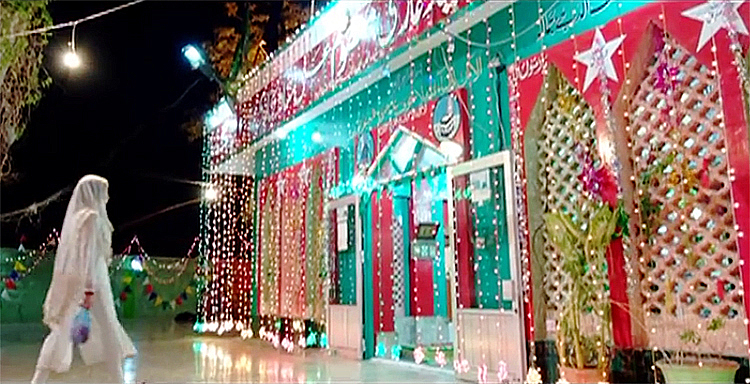 However, Anjum Shehzad and his team deserve praise for executing this ambitious film, which is a not-so-easy endeavor on the commercial side, given its theme and the depth to Mir's character and poetry.
One of my favourite scenes from the film is when Jamal asks Dr. Kaleem, "Why is it so important for modern poets to study Mir and Ghalib in this day and age?"
"Because Jamal sahib, you can't drive without a rear-view mirror," responds Dr. Kaleem.
You may also like: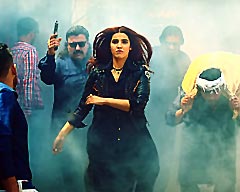 Film Review: Parchi
(January 08, 2018)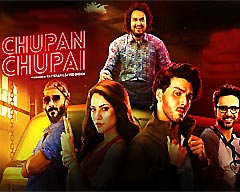 Film Review: Chupan Chupai - A Comedy of Literal Errors
(January 03, 2018)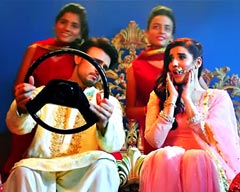 Parchi: Redefining Music Videos
(January 01, 2018)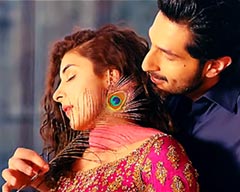 Film Review: Rangreza
(December 26, 2017)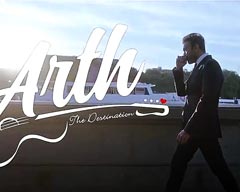 Film Review: Arth - The Destination
(December 22, 2017)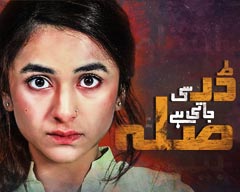 Drama Review: Dar Si Jati Hai Sila
(November 20, 2017)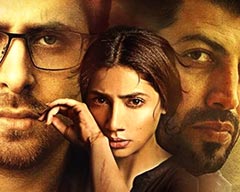 Film Review Verna: hell hath no fury as a woman scorned
(November 19, 2017)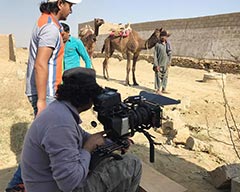 Farhan Alam: Director of 'Saawan', Pakistan's Nomination for the Oscars
(September 28, 2017)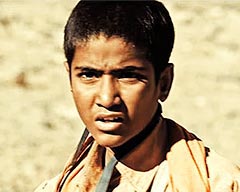 Film Review: Saawan
(September 19, 2017)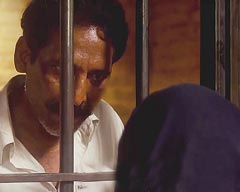 Film Review: My Pure Land
(September 18, 2017)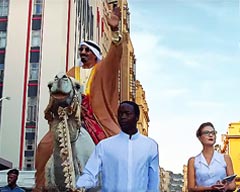 Film Review: Na Maloom Afraad 2 - Forgettable, If Not a Complete Failure
(September 05, 2017)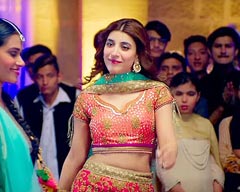 Film Review: Punjab Nahi Jaungi
(September 03, 2017)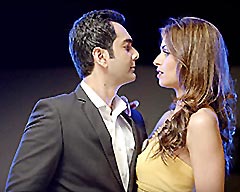 Film Review: 'Chain Aye Na,' - What true love is not!
(August 17, 2017)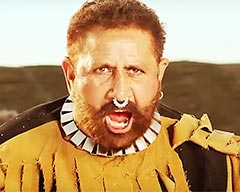 Film Review: Geo Sar Utha Kay
(August 15, 2017)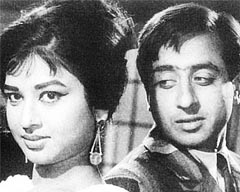 70 Years of Changing Tides in Pakistani Cinema
(August 01, 2017)