Samina, we are proud of you!
Written by: Amna Javed
Posted on: March 06, 2015 |

Comments | 中文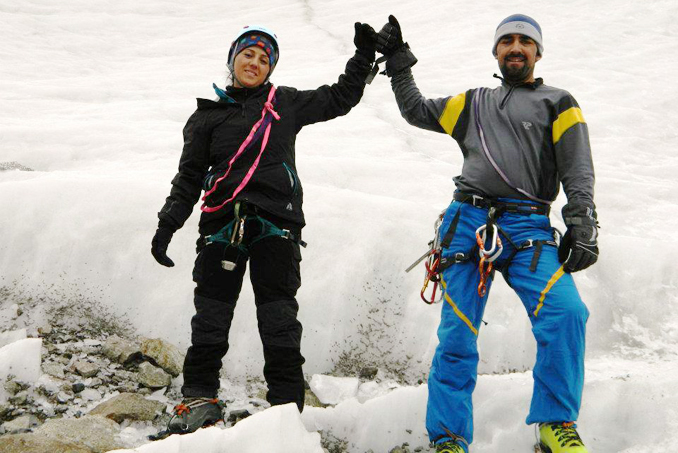 Samina and Mirza Ali Baig on their journey to Mount Everest
Adventure Diplomacy Group hosted the premier of the documentary 'Beyond the Heights' at Serena Hotel Islamabad, here on Thursday. The documentary brings to light Samina Baig's journey to the top of Mount Everest. Samina Baig made headlines when she conquered Mount Everest in May 2013 and became the first Pakistani woman and youngest Muslim woman to have accomplished such a feat.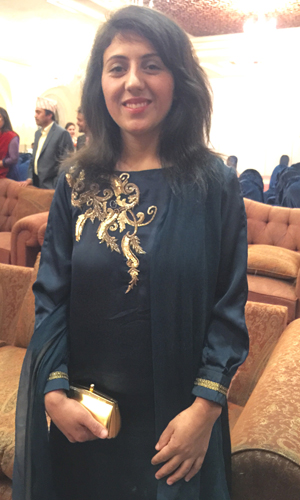 Samina Baig
The Adventure Diplomacy Group, comprising of Embassies of Argentine Republic, Republic of Indonesia, Nepal, Russian Federation, the United States of America and Serena Hotels, undertakes initiatives to promote individuals such as Samina Baig and her brother Mirza Ali Baig and provides them a platform to showcase their talents.
H.E. Mr. Bharat Raj Paudyal, Ambassador of Nepal gave the opening remarks at the event and said, "Samina's journey to the top of Mount Everest is a souvenir to all those individuals who dream to achieve higher. Not only does the documentary depict Samina's journey, it also portrays the alluring beauty and formidable landscape of the Himalayas."
Mountaineering is a tough challenge and Samina Baig made it easy by her sheer determination and courage. In their journey through the mountains, another important message was that of gender equality and women empowerment. While most people only talk about these critical issues, Mirza Ali Baig and Samina Baig lived by example and showed the world what a young woman can achieve if she is offered the opportunity and support. Produced and written by Mirza Ali Baig and directed by Jawad Sharif, the documentary 'Beyond the Heights' is a byproduct of Samina and Mirza's adventurous journey to the world's highest peak.
While giving an overview of the documentary, Mirza Ali Baig, the man of many talents, expressed his sheer joy at his sister's accomplishment. "This is the best moment of my life. I have achieved what I strived for and here I am presenting it before all of you," beamed Mirza.
The story of 'Beyond the Heights' is about overcoming the challenges one faces in their lives. It portrays how a girl, merely four feet, scaled one of the tallest mountain peaks of the world. Hailing from the small village of Shimshal in Gilgit-Baltistan area of Pakistan, with little resources and opportunity, Samina managed to achieve her goals with her strong resolve and valor. It puts forth the notion that how individuals with an idea, a determination and the will to achieve their goals can accomplish what they set out to. Through the documentary Mirza and Samina have tried to inspire Pakistan's youth to deal with the challenges that come their way. While addressing the occasion, Mirza remarked, "Men and women are equally capable. Samina has shown what Pakistani women are capable of."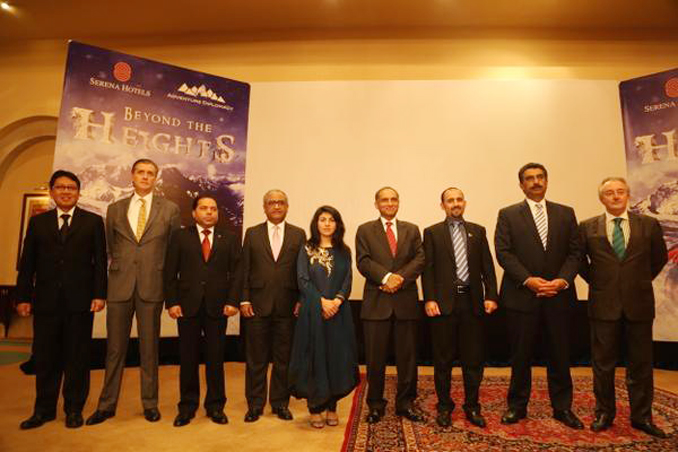 Samina Baig with distinguished guests at the launch of her documentary 'Beyond the Heights'
'Beyond the Heights' is a truly inspirational documentary that illustrates what resolute individuals can do in the face of obstacles. The Chief Guest at the occasion, Mr. Aizaz Ahmed Chaudhry, Foreign Secretary Ministry of Foreign Affairs of Pakistan expressed his honor at being among the accomplished mountaineers, Samina and Mirza and appreciated the efforts of CEO Serena Hotel, Mr. Aziz Bolani in bringing the siblings' story to the world. The event was attended by a large number of people from diplomatic missions, media, business community and the civil society.
RELATED ARTICLES:
You may also like: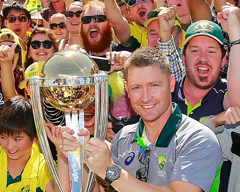 Australia Pulverizes New Zealand to Bag World Cup 2015 Trophy
(March 30, 2015)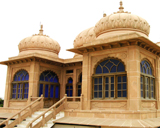 The Undying Grandeur of the Mohatta Palace Museum
(March 29, 2015)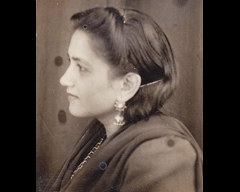 Ada Jafarey: A Tribute
(March 27, 2015)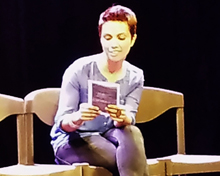 Me, My Mom & Sharmila: Fawzia Mirza and the Brown Woman
(March 26, 2015)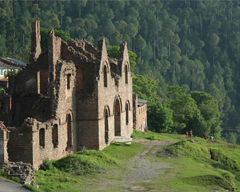 Silk Road: The Picturesque Mansehra and Abbottabad-VI
(March 25, 2015)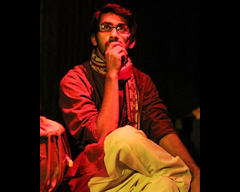 Azeem Hamid and the Independent Theatre Company
(March 25, 2015)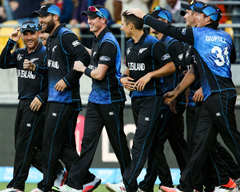 New Zealand to Choke South Africa and India to Overpower Australia?
(March 24, 2015)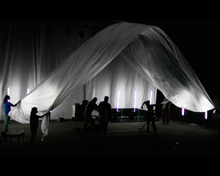 NAPA International Theatre Festival 2015: 'Among Fog'
(March 20, 2015)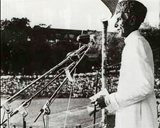 Pakistan Resolution Revisited
(March 20, 2015)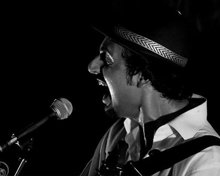 Faizan Tirmizi - The Ideology of an Aspiring Musician
(March 12, 2015)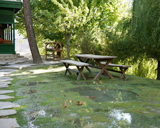 Hunza Valley: A Fine Balance between Tradition and Modernity
(March 10, 2015)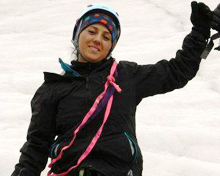 Samina, we are proud of you!
(March 06, 2015)