Hunza Valley: A Fine Balance between Tradition and Modernity
Written by: Shahana Shah
Posted on: March 10, 2015 |

Comments | 中文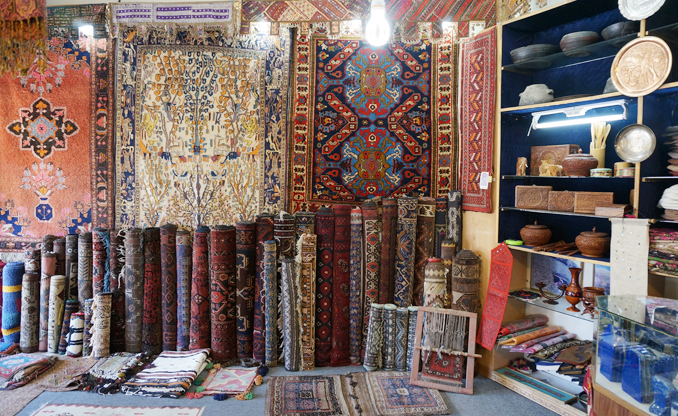 A typical handicrafts and jewelry shop in Karimabad
Hunza in Gilgit-Baltistan is a popular destination, both for Pakistani and foreign tourists. It is famed not just for its pleasant climate, but also for the longevity of its inhabitants, which is a source of interest for many visitors. Besides the well-known attractions of Hunza, there is always something unique that every tourist discovers there for himself. It is the little surprises waiting behind less explored corners that form the memories of Hunza.
Baltit Fort and the neighborhood of Karimabad are the major attractions for those visiting Hunza. During the last couple of years Atabad Lake has also added a new feature to the landscape, though it is more of a port than a tourist spot. It attracts sightseers for its sheer magnitude and stunning sea-green waters. Yet the striking thing about Hunza is not just its breathtaking beauty and pristine environment, but the people, who are the embodiment of hard work, and have a cheerful disposition.
It is not unusual here to come across various community-based or NGO-sponsored projects for education, environment and culture. The most conspicuous is the great impact of the Aga Khan Development Network, which has set in place a model for development that has transformed the attitudes of the Hunzukutz people, reflected in their own initiatives.
Embroidered woollen shawls
A pleasant experience that gives an insight into the progressive Hunzukutz mindset is a visit to the Kha Basi Café, located in the gardens of Altit Fort. Kha Basi suddenly opens up in front of you after a brief walk through the streets of Altit. You enter a low wooden gate and walk through a rich, quiet orchard and finally see the café tucked away under the shadow of the fort. It is quaint and charming, with a simple architectural style. Before being converted into a restaurant, the building used to be the property of Prince Amyn Aga Khan, Chairman of the Executive Committee of the Serena Group of Hotels, but is now part of the hotel chain itself.
In accordance with the policy of the Serena, more women are being incorporated into the hotel work force. This is exemplified perfectly at Kha Basi Café which is run exclusively by women. The waitresses and the chef are all young local women trained by the Serena. The food served at Kha Basi is wholesome; you can spot the staff carrying in fresh vegetables from nearby fields as soon as you order your food. Although the range of choices is quite broad, the real specialties are the local dishes. Dowdo soup (made with fresh homemade noodles and mutton), burus xhapik (a layered dish of flattened bread, cheese, apricot kernel oil, mint and spring onions) and tumuru chai (local herbal tea) are popular choices.
Right next to the peaceful gardens of Altit Fort is another unique project for female empowerment. This is an organization called CIQAM (meaning green, or prosperous, in Burushaski) which provides training and employment to women carpenters. It was initiated in 2003 by the Aga Khan Cultural Service as a pilot project to provide earning opportunities to poor households. CIQAM has grown with the support and partnership of organizations such as the World Bank and the Royal Norwegian Embassy. The women at CIQAM now produce beautiful wood work, orders for which can also be placed online through their website.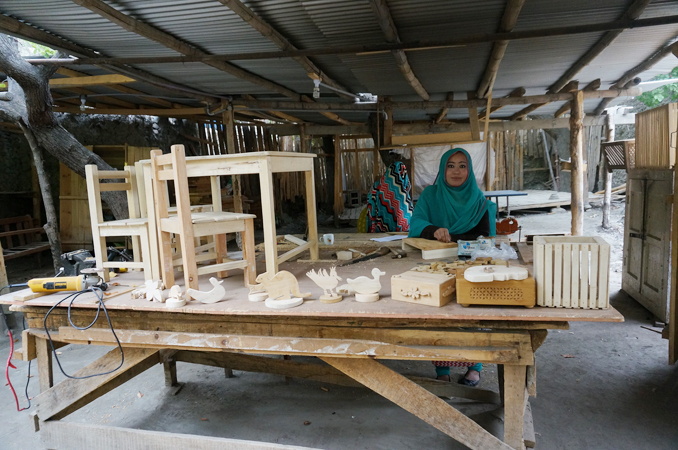 Women carpenters working at CIQAM
Though interesting activities are taking place all over the valley, Karimabad remains at the heart of the Hunza experience. Your trip would be incomplete without shopping at the handicrafts and jewelry shops along the steep main street of Karimabad that leads up to Baltit Fort, which is situated at a dizzying height. Hotels such as the Hunza Embassy and the Baltit Inn (Serena), offer not only the best services but also stunning views of the whole valley. One cozy little corner in Karimabad is the small but famous Café de Hunza. Here you can enjoy the view from the wide windows, while sipping your coffee or green tea with honey, along with the special walnut cake for which the café is particularly famous. Local products such as honey and apricot kernel oil soap are also on sale here.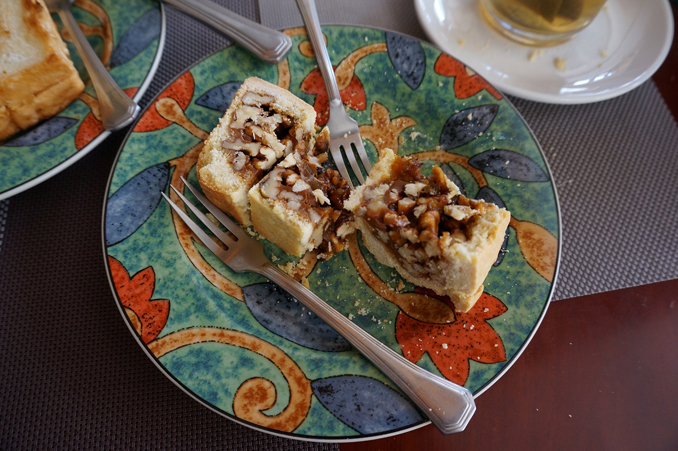 The famous Hunza walnut cake
Regardless of whether an organization is community-based, government- or NGO-funded, what distinguishes work and cultural life in Hunza is people's openness to new ideas. The Karakoram Area Development Organization, launched in 1996, is one successful indigenous initiative in this regard. It works for improved socio-economic conditions of the community by engaging women and disabled people. KADO products such as embroidered wallets, bags and home decorations can be bought in Hunza, Gilgit and Islamabad. They also work on gems and jewelry development, and make custom silver and stone pieces on order.
Hunza also boasts a very well-reputed boarding school for girls, the Aga Khan Higher Secondary School. Its reputation is such that young girls from Gilgit, the educational center of Gilgit-Baltistan, also compete to be accepted here. The high literacy rate of Hunza is one manifestation of a forward-looking and dynamic community.
With globalization, even the remotest communities are now accessible to the world, and there is a desperate need to conserve places like Hunza; places that belong to a different age. The balance between modernity and heritage is of critical importance. Luckily, the Hunzukutz seem to have found the secret to this balance; it lies in their eagerness for development combined with the love for their own culture and identity.
For bookings at Kha Basi Café and other details: http://serenagilgitbaltistan.com/?page_id=909
More on CIQAM at http://www.ciqam.com.pk/
More on Café de Hunza at http://www.cafedehunza.com/
More on KADO at http://kado.org.pk/
Click to view picture gallery
You may also like: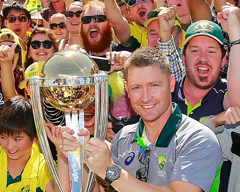 Australia Pulverizes New Zealand to Bag World Cup 2015 Trophy
(March 30, 2015)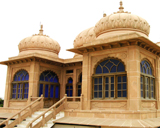 The Undying Grandeur of the Mohatta Palace Museum
(March 29, 2015)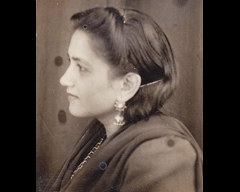 Ada Jafarey: A Tribute
(March 27, 2015)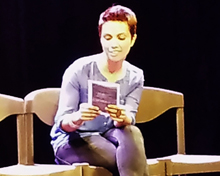 Me, My Mom & Sharmila: Fawzia Mirza and the Brown Woman
(March 26, 2015)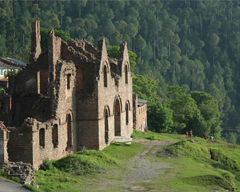 Silk Road: The Picturesque Mansehra and Abbottabad-VI
(March 25, 2015)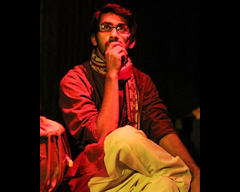 Azeem Hamid and the Independent Theatre Company
(March 25, 2015)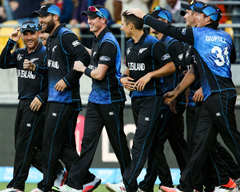 New Zealand to Choke South Africa and India to Overpower Australia?
(March 24, 2015)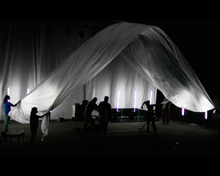 NAPA International Theatre Festival 2015: 'Among Fog'
(March 20, 2015)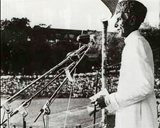 Pakistan Resolution Revisited
(March 20, 2015)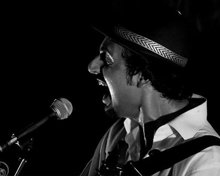 Faizan Tirmizi - The Ideology of an Aspiring Musician
(March 12, 2015)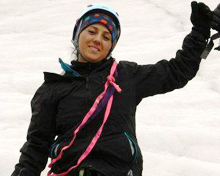 Samina, we are proud of you!
(March 06, 2015)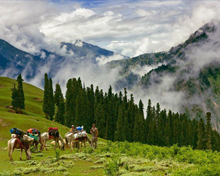 Silk Road: Naran Valley-V
(March 06, 2015)