Trailing after Wajahat Malik
Written by: Aiza Azam
Posted on: April 23, 2014 |

Comments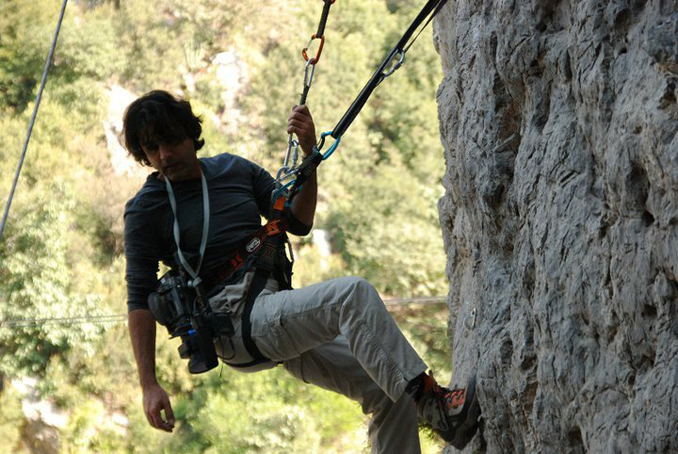 Wajahat Malik
"I have travelled the length and breadth of our country, but my soul only finds satiation in the mountains."
Wajahat Malik is a name familiar to most Pakistanis, particularly the travel buffs among us. We know him best for his shows within Pakistan, having travelled with him and his crew from the lofty heights of the mountainous North to the golden sands that border the Gwadar coastline. Youlin caught up with him to talk about his adventurous career.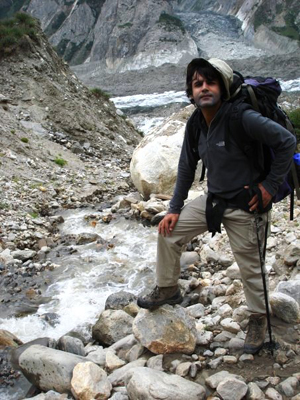 Though Wajahat took up travel journalism as a career in the year 2000 his love affair with globetrotting had begun much earlier in childhood. A native of Mansehra, he spent the first two decades of life in a house that lay atop a hill, nestled amongst a grove of pine trees with an expansive vista of the valley below. Growing up, he would hear stories of his grandfather's expeditions across the world. "My grandfather had been a diplomat stationed in China in the 1950s. We would hear of how he traveled on horseback with caravans making their way to Kashgar." Wajahat's father was a diplomat as well, and Wajahat recalls tales of his visits to North African countries. When in Pakistan, he would often take Wajahat and his siblings into the mountains to camp out. "This background combined with the countless volumes on travel and mountaineering that filled our home to create a certain atmosphere. Outdoor expeditions were the most natural of hobbies for all us siblings; for me it gradually took on the form of a passion."
His early schooling was from Army Burnhall College in Abbottabad. After completing his B-Comm, he left for the States, returning to Pakistan in 1999. On coming back home, he wanted to begin an adventure tour company but in the aftermath of 9/11, things didn't take off immediately as he had planned. He took up climbing and trekking again. One day he caught Rehan Sheikh on TV hosting the program Travel Guide of Pakistan and he thought in passing that this was the kind of work he ought to be doing. Through a fortuitous twist of fate, he was given an offer to do just that. "I'd moved to Islamabad as a faculty member at Hamdard University and someone told me that Rehan had recently left the show, which meant that PTV was looking for a new host. That's how I got in."
Wajahat stayed with the show for two years, all the while learning the trade of documentary filmmaking with his producer Nargis Hashmi. When the two years ended, Wajahat joined the recently launched private channel Indus Vision and began work on a new project called Journey, which he produced, directed and presented. The show did extremely well and from then on, he dived headfirst into freelance adventure filmmaking.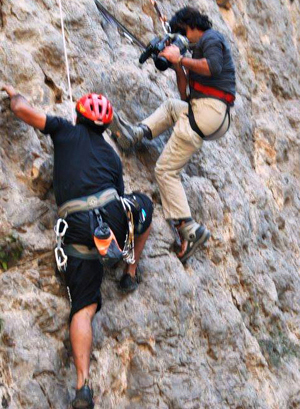 Some time later, Wajahat took up a project with his cousin Saad Malik, a producer for ITN in London. Together, they produced a 50 minute film called Surfing the Northern Frontier, with Saad undertaking daring exploits all across Northern Pakistan, including windsurfing across one of the world's highest altitude lakes, and Wajahat documented it all on camera. Soon after, he founded his own company called Eyebex Films and launched an official career as a freelance filmmaker. GEO approved him for potential projects and, in 2004, he ended up producing a 15 episode, part reality-part adventure series for them, for the Golden Jubilee of the first climbing expedition to K2. Called the Base Camp Challenge, the series saw host Wajahat lead a team of three young men and three young women to the base camps of K2 and Nanga Parbat.
In 2005, he received an opportunity to go paragliding in the French Alps and went down to film it in Annecy. Once the project was over, he stayed on and embarked on a backpacking adventure across Europe, documenting the journey and producing a 13 part series for PTV, called Adventure Euro. In 2007, for Visit Pakistan Year, he entered into a project sponsored by telecom giant Mobilink. Over the course of 13 episodes, Wajahat traveled across Pakistan in a "colourful hippie van", often featuring celebrity guests on the show.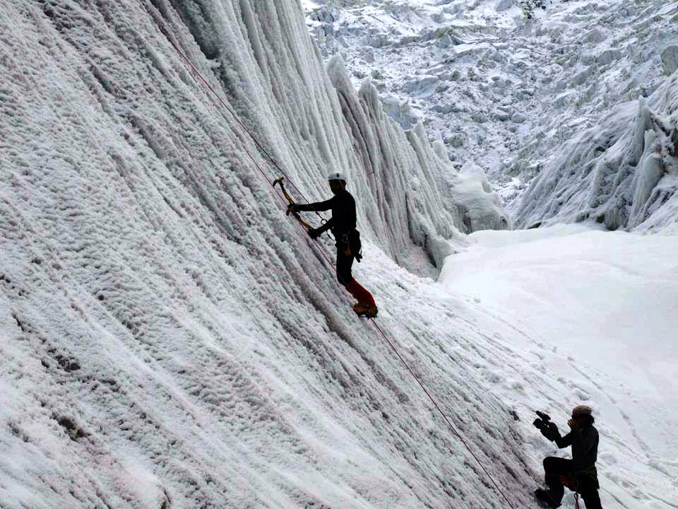 Filming Passu Peak Expedition, July 2013
Having traveled across multiple countries entailed certain experiences he wouldn't have wanted to repeat. Between having worked with Indus Vision and launching Eyebex Films, Wajahat also took up a stint as a war reporter. Just before the invasion of Iraq, he had been working on a project to cover the upcoming SAF Games in Pakistan. News filtered through that the Games might be canceled if the invasion materialized. When the war began, Wajahat packed his bags and left for the Middle East. With a visa for Iraq in hand, he was to cross through via Jordan with other journalists, as the war had entered its 6th day by then and flying directly was not an option. However, in Jordan he found out that all journalists who were not embedded with the allied troops were banned from crossing the border. Twice, he and his cameramen were arrested by Jordanian intelligence as they tried to make it to the war zone. Undaunted, they tried a third time, traveling on a local bus with him disguised as an Iraqi freedom fighter. When local intelligence caught them, they were taken out into the desert for interrogation. A verbal ruckus ensued when there arose confusion over their Pakistani passports featuring the standard forbidding notice of no entry into Israel; apparently, those Jordanians had limited linguistic skills, misconstrued the meaning and began accusing Wajahat and his cameraman of being Israeli spies. Eventually, they were released and made to go back.
Then, in 2008, he and a couple of friends went on an expedition to climb the 7,000 meter high Spantik peak. The year they went was a difficult one in terms of weather conditions. A blizzard was slowly taking strength up when they were settling into Camp II, where an Austrian and a German expedition had set up camp as well. Wajahat had returned briefly to Camp I with their porters to collect remaining equipment, when he saw an avalanche descend on the place they had just left. What ensued was a nightmare of people buried in the snow, some falling down a 50 feet crevasse and others sustaining severe injuries. Those who had not been caught up in the avalanche set about trying to retrieve anyone they could until aid arrived. Many of those who were caught in the descending snow had to spend the night trapped inside it with nothing but a tent spread over them for protection. Wajahat descended with a few other climbers to base camp to make a helipad for helicopters that would soon be arriving. It was three days of chaotic suspense until the weather cleared and a rescue operation was able to commence in force.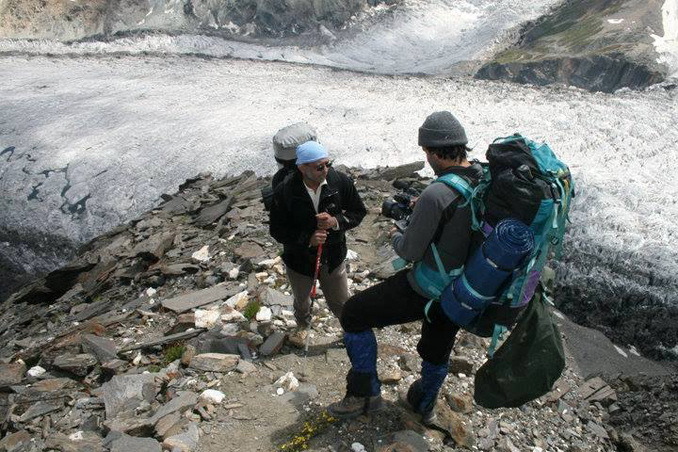 Filming on Spantik, enroute to Camp I
The "craziest experience" he felt he had had, though, was a paragliding crash in 2006. Soaring on a mountain ridge, he found that some eagles had flown up close around him, once of which began mirroring his moves as he was gliding down in a spiral. "I was so engrossed in the sight of this eagle soaring with me that I went over on the lee side without realizing it." The lee side, he explains, is dangerous because you risk getting caught in a rotor, which is exactly what happened to him. His chute collapsed and he fell 300 feet down the side of the mountain. "While falling down, I remember feeling this great sadness. It was coming from this surety that I was going to die. Although as I closed up to the ground, a tiny part of me thought maybe I would get away with injuries only." That was the last thing he remembers before losing consciousness; he doesn't even remember the impact. When he came to, he saw his friend above him, talking to him as if from a great distance. Later, he discovered, he had been out for one hour while his friend climbed frantically to reach him. Luckily, he escaped with nothing more than a broken left arm and bruises. "It could have been a lot worse."
Has he ever had any experiences he regrets or which didn't come through the way he hoped? "In 2006 I did a docu-drama with GEO. It was a love story, conceived as a joint project with Iranian state television, in which we traveled all over Iran. I was the lead role, playing myself and traveling across the country with my friend. We meet this girl from abroad who has come to Iran to find her roots; I fall in love with her and we end up helping her in her quest." The venture was a 13 part series and included Iranian cast as well. However, he shares, the finished project was shelved and never aired.
Currently, Wajahat is working on two projects. One is work in his capacity as a member of the advisory board of organizers for the Khayal Literature Festival. "I proposed the idea of a biannual English magazine for Pakistani writers, so currently we're working on launching that." The other is a ten part cultural television series he is working on in collaboration with a partner, which essentially focuses on "bringing the people of Pakistan and Afghanistan closer together through travel". The series will be filmed across both countries, with major cities being caught on camera. At this very moment, Wajahat is in Afghanistan to capture footage from the Afghan side of the border.
Before winding up, we ask if there is a side of him no one knows, the part that's not just an adventurer and travel journalist. "There is a side of me that remains largely obscure. I'm a writer. I write passionately and extensively, and my work consists of short stories and poetry." Wajahat writes in English, and at present he is working on an anthology for publication called 'Folclore'. "My short stories aren't about travel or the like. All my fiction focuses on bizarre characters and impossible situations; I'm inspired by the absurd and that is reflected in my work. Though I have written some non-fiction prose, mostly socio-political commentary." He is also an avid reader of history and Urdu poetry, citing Mir Taqi Mir and Faraz as his favorites.
Pakistan, meanwhile, waits with bated breath for Wajahat's next travel adventure.
You may also like: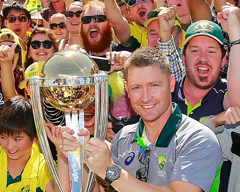 Australia Pulverizes New Zealand to Bag World Cup 2015 Trophy
(March 30, 2015)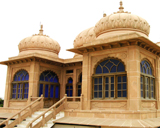 The Undying Grandeur of the Mohatta Palace Museum
(March 29, 2015)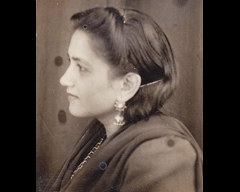 Ada Jafarey: A Tribute
(March 27, 2015)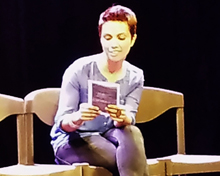 Me, My Mom & Sharmila: Fawzia Mirza and the Brown Woman
(March 26, 2015)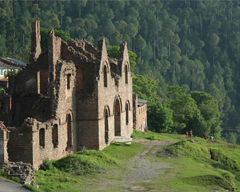 Silk Road: The Picturesque Mansehra and Abbottabad-VI
(March 25, 2015)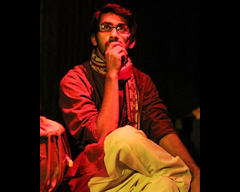 Azeem Hamid and the Independent Theatre Company
(March 25, 2015)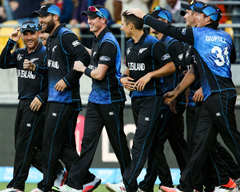 New Zealand to Choke South Africa and India to Overpower Australia?
(March 24, 2015)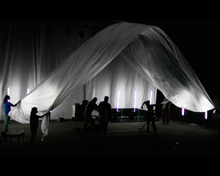 NAPA International Theatre Festival 2015: 'Among Fog'
(March 20, 2015)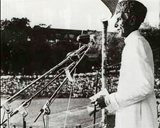 Pakistan Resolution Revisited
(March 20, 2015)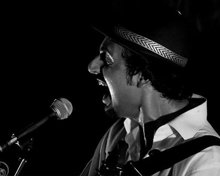 Faizan Tirmizi - The Ideology of an Aspiring Musician
(March 12, 2015)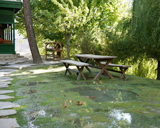 Hunza Valley: A Fine Balance between Tradition and Modernity
(March 10, 2015)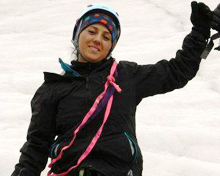 Samina, we are proud of you!
(March 06, 2015)