TurrLahore: Reviving Lahore's Cultural Heritage
Written by: Abeera Akhtar
Posted on: June 29, 2015 |

Comments | 中文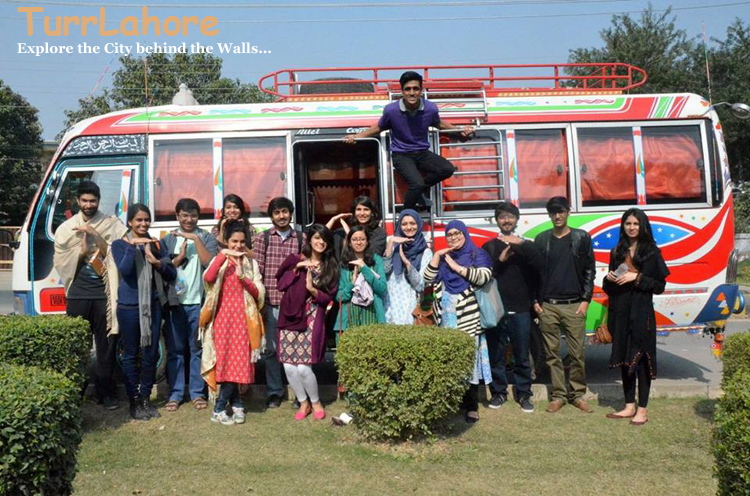 TurrLahore - Explore the City behind the Walls
What does a tourist in Lahore want to see? Perhaps the Badshahi Mosque, Shahi Qila, Minar-e-Pakistan, or the Shalimar Gardens? Yet, this is just the tip of the iceberg when it comes to the city's culturally and historically significant monuments.
Over the years, the Androon Shehr (inner city) that once defined Lahore has lost the prominence it held for many, as the city has expanded into a metropolis. However, a group of young students from the city is now aiming for a paradigm shift and reviving Lahore's cultural heritage.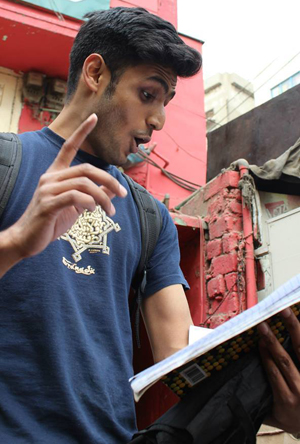 Murtaza, co-founder and enthusiastic tour guide of TurrLahore
TurrLahore is the brainchild of two avid travelers, Mohammad Murtaza and Shareef Khalid from the Lahore University of Management Sciences (LUMS). It was during their globetrotting that they began to question why the Walled City of Lahore was unable to attract tourists despite the historical and architectural marvels that it had to offer. Its own inhabitants are unaware of the beautiful architecture it holds, let alone tourists. This did not bode well with these spirited students, and after extensive research and planning, they decided to conduct their first guided "turr" of Lahore. What started out as a small guided tour is now a tax-paying entity incubated under the Social Innovation Lab at LUMS, thanks to these dedicated individuals who took it upon themselves to revive Lahore's cultural heritage.
My first experience with TurrLahore was purely coincidental. While deciding how to show my friend (who was visiting from Australia) around Lahore, I came across the event page for the Valentine's Day Turr. The description was inviting: "Explore the romances that have star-studded Lahore's "love"-ly history; see the sights where princes wooed courtesans and queens were presented before kings; hear the tales of love forbidden and love immortalized. To top it off, end your TurrLahore with a boat ride on the Ravi and a stroll in the gardens where royal couples came to see the chromatic Lahori sunset!" Given the reasonable price and promising itinerary, we reserved our spots on the Turr; however, none of us had any idea how wonderful it would turn out to be.
During my three years in Lahore, never had I seen the city in this light or in this entirety. Starting off with breakfast at Anarkali, we went on to Chuburji, Shalimi and the various mosques around it, continuing on to the Shahi Qila, Wazir Khan Mosque and Minar-e-Pakistan, and ending with a boat ride to Kamran's Baradari.
Throughout the trip, Murtaza kept us entertained and informed with his knowledge of each site. He gave us the history of the monuments as a story, not only telling us when and why these monuments were created, but also turning the historical figures into relatable characters. That's what TurrLahore stands for – making history come alive through stories of family feuds and love affairs, political schemes and wild romances. So even if you end up forgetting the facts, the images and emotions evoked by the stories will remain with you. All in all, it was an exhilarating trip that left everyone impressed by the efficiency with which it was carried out by the team.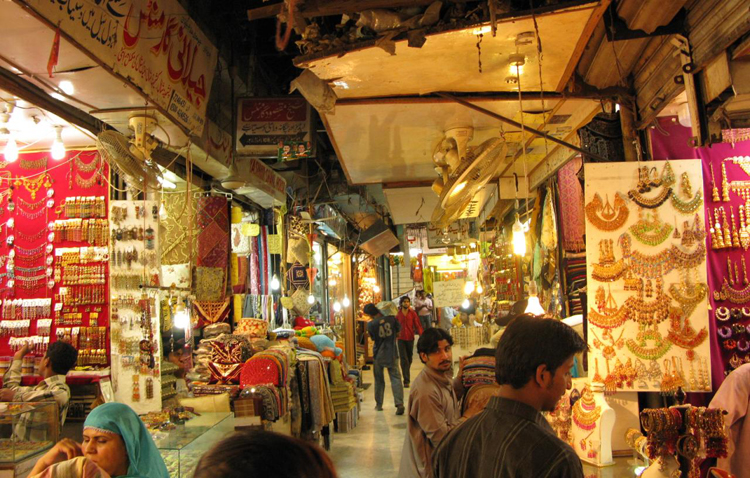 Anarkali Bazaar
TurrLahore's mission is: "Reviving the rich historical and cultural narratives of our beautiful city; enriching the tourism ecosystem of Lahore's Androon Shehr, and connecting contemporary Pakistanis with the colors of their heritage". These young individuals are working tirelessly to achieve this; however, this is not their only goal. The social enterprise also aims to serve as a bridge between the craftsmen and skilled workers of Androon Lahore, who make intricate crafts and yet are unable to market them. TurrLahore seeks to find solutions to help market these products, and earn these locals the profits they deserve.
In the words of co-founder Murtaza, "Everything acquires a much greater value when you can hear, or better, see the story behind it. What are usually dead and disconnected solitary souvenirs for most people are brought to life by TurrLahore, as we increase the experiential value one associates with their souvenirs. How? By taking tourists inside the workshops where these are made, and giving them an opportunity to interact with these artisans, people's interest in their crafts increases immensely".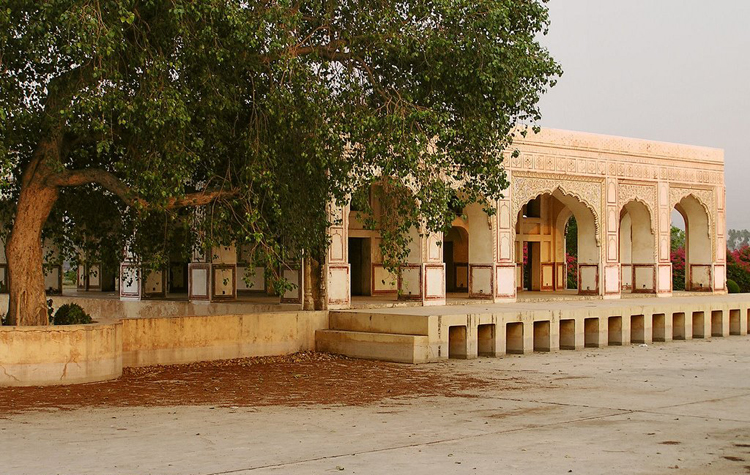 Kamran Baradari
Although TurrLahore is an organization in its early stages, it is already doing very well for itself. The famous Super Savari Express has outsourced its Lahore tours to TurrLahore, and it has also recently partnered with AIESEC Lahore (an international organization that strives to provide a platform for the youth to discover and develop their potential). The organization is currently focusing on its Sehri Turr. Samey Noor, Head of Logistics, describes it as, "one of a kind. It gives locals as well as tourists a taste of what Lahore looks like at night, especially in the month of Ramadan. The focus, however, remains on what Lahore is famous for: food. The tours aim to show the food streets in historic locales of Lahore, such as Gawalmandi, Anarkali and Badshai Mosque. Along with this, people also get to enjoy the lighting at Wazir Khan Mosque and Data Sahib at night, which is definitely worth witnessing". With the Sehri Turrs commencing soon, it's all hands on deck for TurrLahore, as they aim to take Lahore by storm in the coming months.
For more information on TurrLahore and their Turrs, visit their Facebook page: https://www.facebook.com/TurrLahore
RELATED ARTICLES:
You may also like: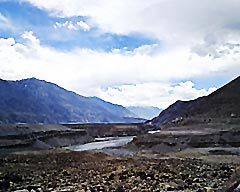 The Stunning Haramosh Valley and Kutwal Emerald Lake
(January 05, 2018)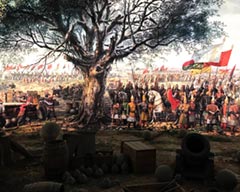 Istanbul's food streets resonate with history, culture and cuisine
(November 27, 2017)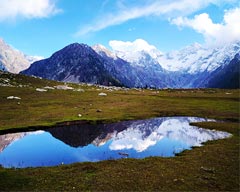 Trekking to Jahaz Banda
(November 03, 2017)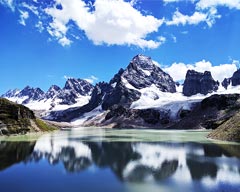 Diary of a Trekker: Arang Kel & Chitta Katha Lake
(September 27, 2017)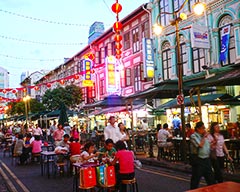 The Lion City: Diving into Multi-Ethnic Singapore
(June 05-2017)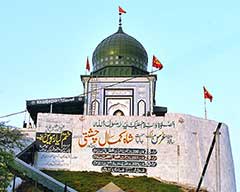 Kasur: A Day in the City of Shrines
(January 16, 2017)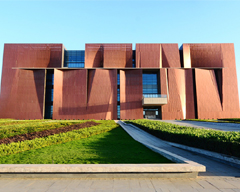 Yunnan Provincial Museum
(September 27, 2016)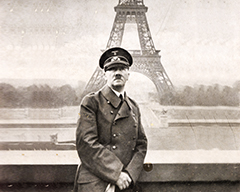 Nazi Legacies: Eagle's Nest and the Warsaw Uprising
(August 31, 2016)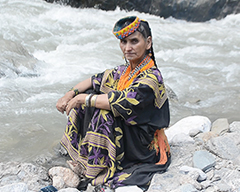 Experiencing Kalash: The Dwindling Pagan Tribe of Pakistan
(August 25, 2016)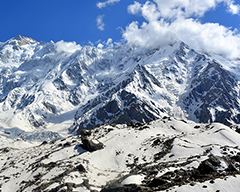 Meeting the Mammoth Part II: Nanga Parbat Base Camp
(July 11, 2016)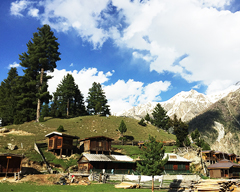 Meeting the Mammoth Part I: Trekking Up to Fairy Meadows
(July 05, 2016)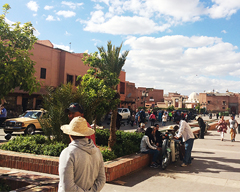 Marrakech Part II: A Walk through the Moorish and French Eras
(June 10, 2016)
Marrakech Part I: Getting a Feel of the City
(June 10, 2016)