Xinjiang: The Hidden Gem of China
Written by: Aiza Azam
Posted on: September 16, 2014 |

Comments | 中文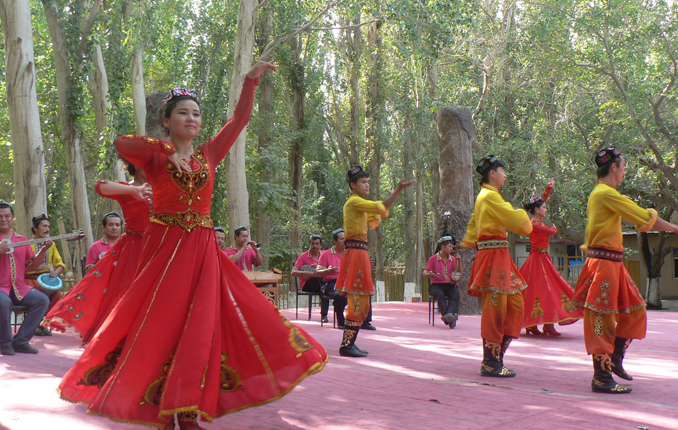 (Photography by Kerem Köfteoğlu)
Magic, Mystery and Heart. A land where a multitude of cultures embrace one another to create a whirlwind of exotic harmony. A place where the traveler experiences such diversity that to remember it all will only allow room for glimpses: the stamping boots of Kazakh horsemen; the cornucopia of colours in the hard desert sand; the flashing eyes of a dark haired Uyghur dancer; the earthy voices of village musicians celebrating life with instrument and song; and the urgent hospitality of the people who live there.
On a recent visit to China to attend the Eurasia News Media Forum at the 4th China-Eurasia Expo in Urumqi, I, along with a large number of media delegates invited from a multitude of countries, had the pleasure of travelling across a region as old as time itself. Xinjiang, designated an Autonomous Region, lies in China's Northwest and is its largest administrative division. Bordering eight countries, including Russia, Central Asian states, Pakistan, Afghanistan and India, it is home to multiple ethnic groups. Uyghurs constitute the largest ethnic entity of the predominantly Muslim region, and live alongside Tajiks, Kazakhs, Mongols, Hui Chinese and Han Chinese.
The forums at this year's Expo were themed, Cooperation for Building the Silk Road Economic Belt. At the Media Forum, a number of sub panels were convened to discuss the challenges and opportunities faced by contemporary media and what cooperative role the international media could play in building the SREB. The first two days involved strenuous conference activity, with the first day entirely taken up by the plenary session of the Media Forum, a welcome lunch and the sub panel discussions. The second day began with a visit to Xinjiang University, after which we were taken to attend the Opening Ceremony of the China-Eurasia Expo 2014 & the China-Eurasia Economic Development and Cooperation Forum. Two sessions were held, and speakers included the Secretary General of the SCO, the Prime Ministers of Kazkahstan and Kyrgyzstan, and the Vice Premier of the PRC's State Council.

Scrumptious Dinner at Mairaj (Photography by author)
The evening offered us a slight reprieve for dinner. The Deputy Editor-in-Chief of Youlin's Editorial Board in Urumqi, and a most valued friend, Prof. Tsui Yenhu took his student Gulifei and I to the Mairaj restaurant, a local institution which serves delicious Xinjiang fare, not only in Urumqi but across the world, in places as far flung as San Francisco in the U.S. Our hostess led us to the central lounge where a live band was playing folk music. An enormous tea decanter stood in the middle of the room, which led off to smaller dining rooms and private halls. That evening, we feasted on succulent lamb tikkas, Kashgari pulao, a spicy potato stew, sour yogurt heaped with crushed walnuts, and a form of hard pastry baklava. The meal was taken with a popular local beverage: a teaspoonful each of strawberry preserve and honey goes inside your cup and black tea is poured on top of the mixture. Throughout dinner, the band, which hailed from a village outside the city, played popular folk music, sang and danced.
The following day had been marked for a visit to Turpan. We were urged to take a good stock of water and dress in accordance with the very hot and dry desert climate. By road to and from Urumqi, you must pass through the desert. Though the journey is less than 3 hours each way, time passes slowly as you watch the desert expanse turn gradually from sandy grey to flaming red and yellow. Our first stop was the Turpan karez or underground irrigation system, a cool, cavernous network of water channels several feet below the surface. Nearly 2 millennia old and still in use, the karez accommodates the local population's drinking, ecological and irrigation needs. It also couples with the area's particular climate to produce the luscious melons and the endless varieties of grape that Turpan is famed for. A subsequent, albeit brief, stop was the ruins of the ancient city of Jiaohe (Ruined Ancient Jiaohe City), a World Heritage site more than 2,000 years old, with dwellings constructed entirely of earth.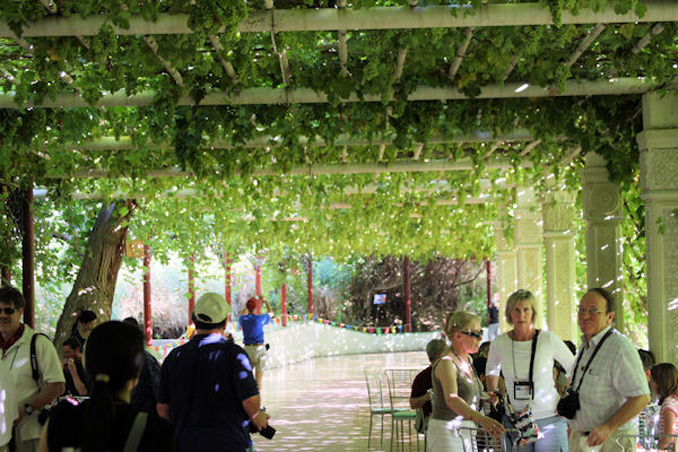 Trellis lined walkways
A tour of the famous Grape Valley was next. We spent a leisurely couple of hours strolling along wide walkways that lay under trellises covered with ripe green grapes, the sun's rays spilling through the jade green fruit and the emerald vines onto the earth beneath. We were shown how the grapes are dried; tall brick enclosures are constructed with gaps in the walls, each one brick wide, to allow air to pass through and slowly turn the grapes hanging inside from ripe green and purple fruit to dark raisins bursting with dense, concentrated sweetness. Close to the entrance was a makeshift market with row after row of vendors selling dried fig, mulberries, apricot, plum and dozens of different kind of raisins.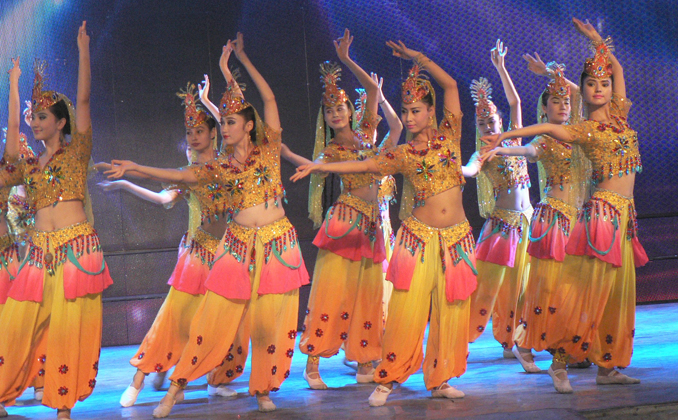 (Photography by Kerem Köfteoğlu)
After lunch at a local tourist restaurant, where the meal is accompanied by a stage performance of a folk legend, we were taken to the Turpan Museum and visited displays showcasing items ranging from the prehistoric period to the excavated ancient Astana tombs. The road back to Urumqi passed through the expansive Dabancheng wind farm, one of Asia's largest, with mile after endless mile of turbines.
The next morning, we flew out to Yili, a city nearly 700 km away on the border with Kazkahstan. It is famed for its intensely green landscapes, rich dairy produce and cool climate. Yili seems a world apart from the rest of Xinjiang. The minute you step out of the airport into a small enclosed area lined with tall green trees whispering in the wind, and which is barely ten minutes away from the city centre, you feel engulfed by a quiet calm, an inner peace that soothes you within moments and pervades all your senses. Life is slower here, sweeter, as if truly appreciative of the earth's blessings.
We were driven to an enclave which was lined with a number of residential buildings. Our hotel inside it was an entity unto itself. Everything from the soaring columns supporting a ceiling several feet high to the wide hallways connecting individual rooms and the overall décor of the place bespoke a history different from what we had seen so far in Xinjiang. Passing through several ballroom style banquet halls I was unable to stop thinking, interestingly, of the animated film Anastasia! Later, we discovered that the enclave had formerly been a Russian consulate.
After breakfast the first day, we visiteda carpet making factory and then the headquarters of a small scale tea making company. Both outfits employed large numbers of the population, and the latter in particular had been set up specifically for this purpose; it allowed local people who did not have the advantage of higher education, especially women, to earn a comfortable living for their families. Both organizations produce export quality products that are in high demand. Later in the day, we were taken to the Khorgos Special Economic Zone (Brilliant Prospect of Khorgos Economic Development Zone, Yili, Xinjiang). A strategic land port not far from Almaty in Kazakhstan, Khorgos is an important new city on the ancient Silk Road, and the KhSEZ will constitute a significant international trade hub between China and the CARs. We had the opportunity to indulge in some shopping at a small market area that had been set up at the Sino-Kazakh border, offering all manner of items, the vast majority being food and drink. It was supplemented later with a visit to a high end duty free shopping emporium.
The following day's activities were more cultural in nature. After a pleasant drive through the misty pathways of an expansive local sports center, we visited a local community center. It was a large enclave which included recreational centers, dining halls as well as a large number of shops selling local handicrafts (including decorative items, apparel, accessories, and a number of articles of daily use). The products were all made by the lesser privileged or physically challenged community members and proceeds from sales sustained their independent livelihood. The most popular purchases by our delegation were beautiful hand embroidered pillows filled with lavender (from Yili's famed lavender fields) to offer the user a calming sleep.
Subsequently, we were taken to an ancient residential and commercial area known as the Han Chinese Street (the name remains though it hasn't seen Han Chinese residents for some centuries now). The first stop was a local folk centre which consisted of small, traditional Uyghur houses, preserved for posterity. There, we were treated to a show by a popular local singer and her team of dancers. The songs ranged from traditional folk tunes to contemporary numbers. Some of us joined in the final dance, a Meshrep number (Dolan Uyghur Meshrup), and all were treated to homemade ice cream cones! From there we were taken on a horse carriage tour of the entire residential area and were invited to visit one of the local houses as well. The inhabitants were most welcoming and showed us their homes with pleasure.
After a quick stop at the Yili Museum, we drove to the airport for our flight back to Urumqi and the conclusion of our visit. Most of us were reluctant to leave the cool, peaceful city we had fallen in love with; but we took with us some of our best memories from Xinjiang, not least of which included a taste of the divine local dairy product, simply unparalleled in taste and quality.
Our entire visit to Xinjiang had been well organized and thoughtfully planned for both comfort as well as advantage. A group of interpreters accompanied us throughout our stay in the three cities, catering not only to the language needs of the multiple nationalities forming our numbers, but also taking care of each and every aspect of our transport and accommodation. These young men and women, most of them university students, complemented the efforts of the local government representatives in taking care of us like family and ensured we dealt with not a speck of inconvenience, from the minute we stepped out of Urumqi airport to the moment we boarded the return flights for our respective countries.
For the first time, I returned home with the feeling that I could identify with the people of Xinjiang, something I hadn't experienced in my previous brief visits to Urumqi.It was brought home to me that until you have seen Xinjiang, you could not truly appreciate the sheer vastness and the overwhelming diversity that is China.
You may also like: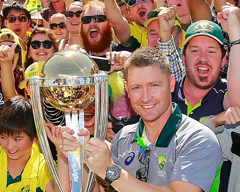 Australia Pulverizes New Zealand to Bag World Cup 2015 Trophy
(March 30, 2015)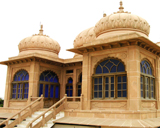 The Undying Grandeur of the Mohatta Palace Museum
(March 29, 2015)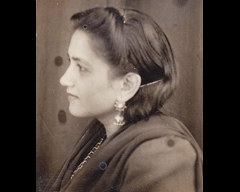 Ada Jafarey: A Tribute
(March 27, 2015)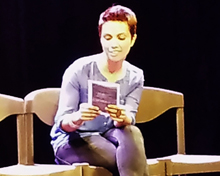 Me, My Mom & Sharmila: Fawzia Mirza and the Brown Woman
(March 26, 2015)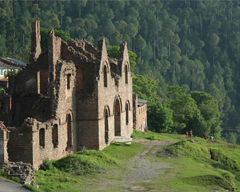 Silk Road: The Picturesque Mansehra and Abbottabad-VI
(March 25, 2015)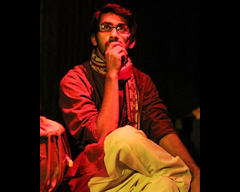 Azeem Hamid and the Independent Theatre Company
(March 25, 2015)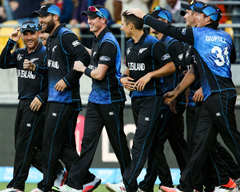 New Zealand to Choke South Africa and India to Overpower Australia?
(March 24, 2015)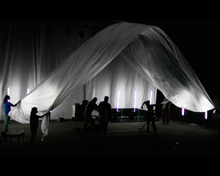 NAPA International Theatre Festival 2015: 'Among Fog'
(March 20, 2015)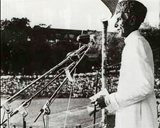 Pakistan Resolution Revisited
(March 20, 2015)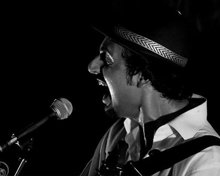 Faizan Tirmizi - The Ideology of an Aspiring Musician
(March 12, 2015)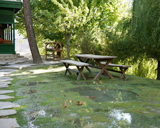 Hunza Valley: A Fine Balance between Tradition and Modernity
(March 10, 2015)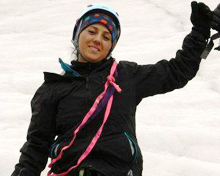 Samina, we are proud of you!
(March 06, 2015)