Embracing the Last Word
Written by: Usama Rafi - Posted on: August 13, 2014 |

Comments
Google Translation: اُردو | 中文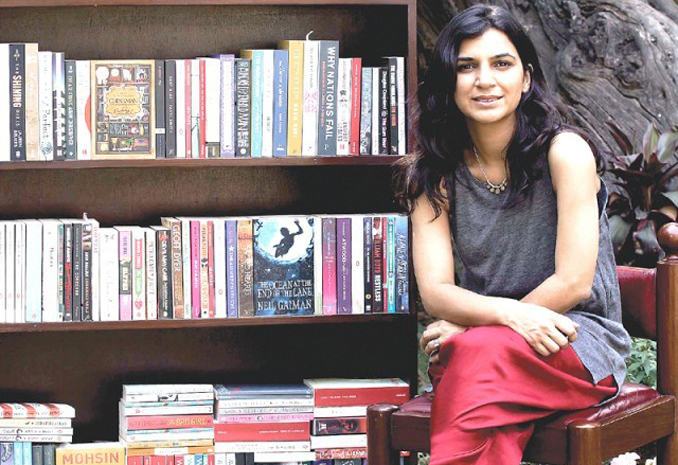 Ayesha Raja, the woman behind The Last Word
The Last Word has been around for some years now, in the form of coffee shops kiosks in Islamabad, Lahore, and Karachi. This week, The Last Word launches its flagship bookstore in a spacious location on Mehmood Kasuri Road. Lahore isn't exactly known for a thriving bookstore scene, which is surprising in light of its historically impressive literary culture. The newly launched outlet is a refreshing addition alongside Readings, which has faithfully served a starved and grateful population for the past few years.
The Last Word is not a business. As a labor of love, the owner/curator's time and effort shows in how well and thoughtfully the shop is stocked—it would do well to comment on how beautifully the flagship store has been decorated and designed.
The Last Word grew out of owner Ayesha Raja's frustration, who was unable to find an independent bookstore in Lahore that could match its counterparts, in quality and variety, across the border in New Delhi. Inspired by an independent bookstore in Istanbul, Raja gave up an eight year old career as a lawyer and opened The Last Word with borrowed space at a number of locations, before settling in above the Hotspot Café in Gaddafi Stadium. Since then, The Last Word has expanded modestly with borrowed shelf space at The Roadside Café in Karachi, Mocca Coffee in Islamabad, and The Café Upstairs in Lahore. The venture was an eventual success, if not an instant one.
The first I heard of it was as the only place in Lahore where one could find a copy of Infinite Jest by David Foster Wallace, which, much to my chagrin had sold out upon my first visit to the Gaddafi Stadium location many years ago. The niche readership of the bookstore was not a small one to begin with either and has only increases since its inception. The launch of the flagship store eight years after the humble start speaks not only of a dedicated mind behind it, but also but also of how well the store has been received among readers in Lahore.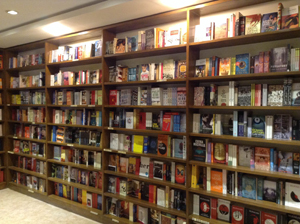 There are a number of reasons why The Last Word is absolutely indispensible for serious readers, and what makes the expansion of the franchise into a much larger flagship store, one that is able to compete with other bookstores in the city, such great news. To begin with, if you want to find that one work by Beckett or Burgess that you can't find at any of the other bookstores in the city, or even in the country, odds are that you will be pleasantly surprised when you pay a visit to The Last Word. This does not simply extend to a few obscure works in French or Russian literature—a refreshing case in point was to find a number of works by Javier Marias in a city where you are hard pressed to find anything on Spanish literature other than Marquez, Borges, and a solitary work by Cervantes. Those interested in political theory and history would be pleased to find Pankaj Mishra amongst the shelves, while those with an interest in religious history would appreciate a copy of Reza Azlan's recent (and controversial) work, Zealot, and so forth. This is especially good news for humanities and social science students who would previously have had a difficult time finding a copy of Fanon's Wretched of the Earth or Stoner by John Williams in existing bookstores. Secondly, the store caters to everyone; you cannot help but notice some of the classics you read growing up, displayed in the children's section, though the only shame was not to find Beatrice Potter! In addition to this, there are excellent sections on modern and contemporary literature, art history, graphic novels, linguistic theory, etc.
It is important to highlight one issue that a lot of readers have taken up with buying books at The Last Word—that of price. The shop charges slightly above most of its competitors, most notably Readings. There is a caveat to this, however, which explains this trend and only adds to The Last Word's merits. The bookstore consistently stocks books that you would not find in other bookstores. If one were to turn to the only available alternatives like Amazon, which does not deliver books to Pakistan, or 786cart.com¸ then The Last Word is underpriced and a bargain both in terms of cost and convenience.
It is an indispensible and refreshing addition to Lahore's bookshop circuit for serious and regular readers who should not waste any time in dropping by the flagship store.
You may also like: