Spicing it up with Bombay Chowpatty
Written by: Salma Chaudhry - Posted on: December 26, 2014 |

Comments
Google Translation: اُردو | 中文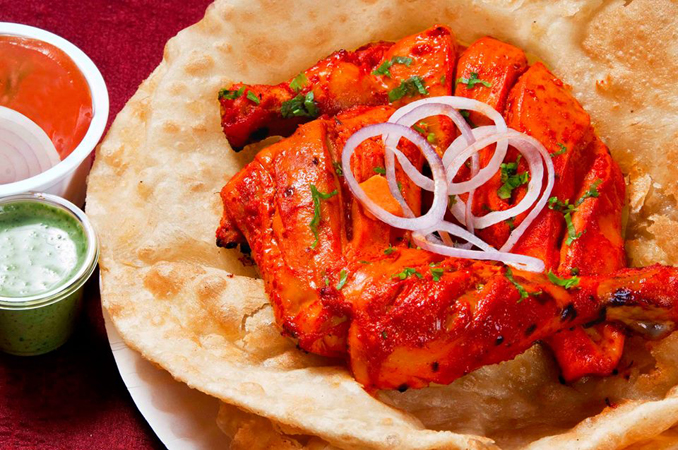 The tantalizing Tandoori Chicken
Spices can augment any instant of the day for spice-lovers, from early morning breakfast to late-night snacking. When it comes to finding authentic, spicy Indian cuisine in Lahore, Bombay Chowpatty tops the list.
The restaurant, which opened up in Lahore a couple of years back, boasts authentic Indian food. Originally from the United Arab Emirates, the eatery offers desi cuisine as fast food, which not only makes it easier to order meals at the counter, but is a rather new and inventive idea for South Asian cookery.
The design and arrangement in the dining area is quite simple, with a seating capacity of sixty to eighty people, but it is really the tantalizing food which keeps the place swarming with customers at all times. You get a number from the counter, select a table (if it is available; otherwise you have to wait for your turn), and the pleasant, welcoming waiters will bring the food to your table when it is ready. The menu consists of desi street-food items, with a variety of chaats, wraps, chicken of various forms, dosas, parathas, biryani, samosas, and a host of other items that you would normally only find at roadside dhabas.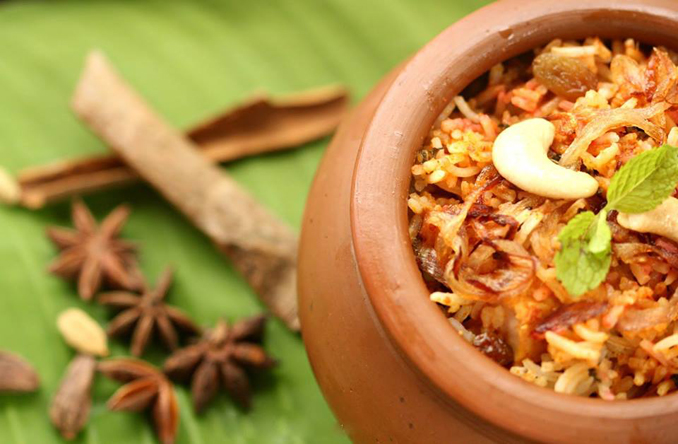 The delectable Dumpukht Biryani
On the menu of Bombay Chowpatty you will find a multiplicity of traditional Indian dishes, mixed up in unconventional and innovative ways. The finest of South Asian ingredients are combined with an assortment of enticing flavors to make their wonderful chicken biryani, which remains a favorite among many.
However, their claim to fame is the South Asian specialty food, the dosa. The huge chicken masala dosa is without wheat; rice, lentils and salt are mixed together and allowed to ferment before being spread on a flat broil. The slackly rolled dosa is then filled with traditional masala in the case of masala dosa, and is a slender, crunchy crepe that has a tad of crunch on the inside and an almost flat coating on the outside. The other dosas offered at the restaurant include the chicken dosa, chicken qeema dosa, mutton qeema dosa and special masala dosa.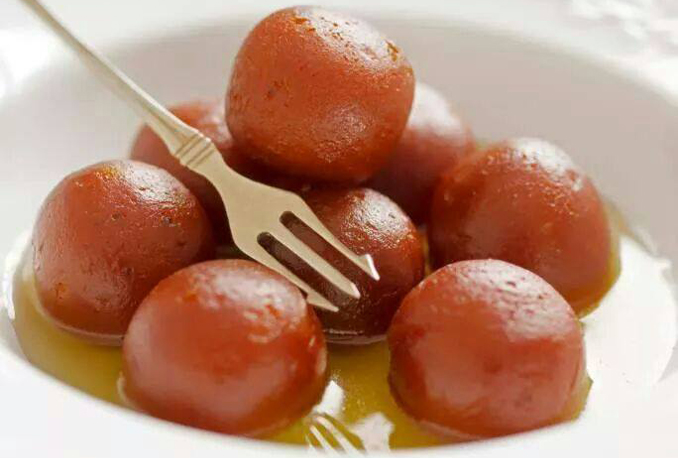 The mouth-watering Gulab Jamun
The wraps at Bombay Chowpatty are definitely worth a try. Naan bread is usually served on the side with chicken of your choice, and one side of the naan is filled with some raw vegetables, such as onion, cucumber, and roasted lettuce. These ingredients are then piled up on the tandoori chicken (for tandoori chicken tikka wrap), along with chopped cilantro and a pinch of lemon or lime juice.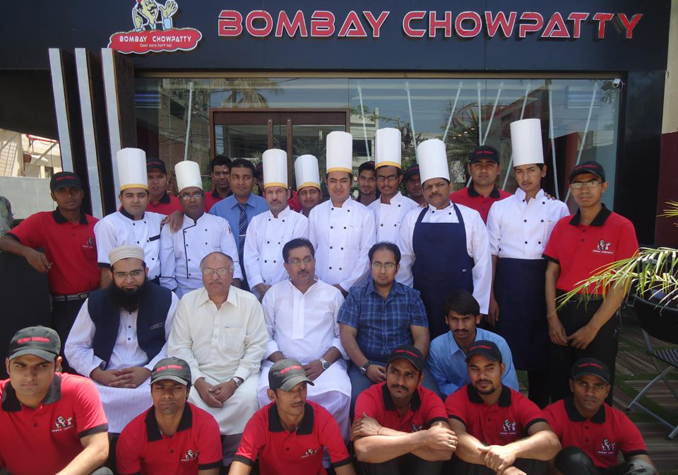 The people who make it happen
The restaurant offers traditional South Asian cuisine in an elegant ambience. No matter what time of day it is, you will always find an abundance of enthusiastic customers waiting for their turn to savor the tempting foods offered by the restaurant. The service is remarkable; the manager himself goes from table to table in order to get feedback from the customers. Not that you need a very long list of reasons to munch on a large serving of palate-testing, mouth-watering, fire-breathing, melt-in-your-mouth cuisine, but Bombay Chowpatty is a wonderful place if you want to treat yourself with delicious, spicy, authentic Indian food.
You may also like: