Sanjan Nagar
Written by: Abbas Hussain - Posted on: April 17, 2014 |

Comments | 中国 (Chinese)
Google Translation: اُردو | 中文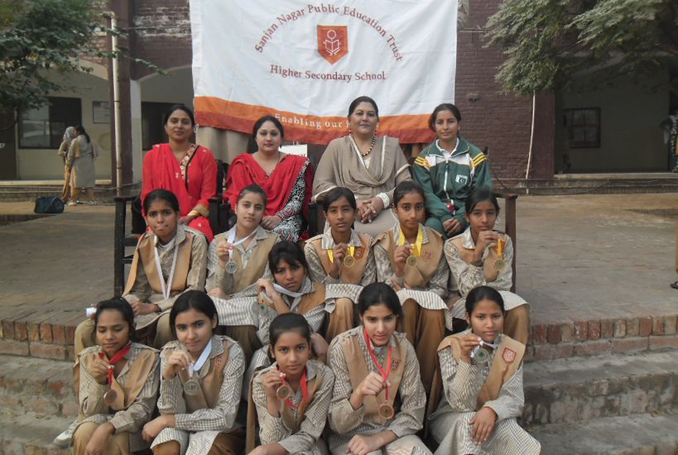 Sanjan Nagar School System
The Sanjan Nagar School system is a project that aims to provide a holistic and stimulating learning environment to under-privileged communities. Social welfare predominantly translates into giving back to the marginalized segments of society at the subsistence level. Sanjan Nagar, however, aims to empower citizens by giving them access to high quality education that nurtures their creativity and gives them access to a wide range of opportunities to explore educational disciplines and skills.
The educational trust was started in 1994 as a charitable trust by Raza Kazim, a lawyer, philanthropist and musicologist, and is governed by a board of trustees consisting of prominent individuals from a variety of backgrounds such as finance, education, academia and social service.
As mentioned in their manifesto "Sanjan Nagar nurtures young learners by providing them contemporary and liberal education for enabling their future in a globalized world with international mindedness.''
There are three campuses of the Sanjan Nagar school system operating in Lahore. The flagship 'Hima' campus which accommodates around 920 children, boasts state of the art facilities which are at par with any reputable private school in Lahore.
The neat classrooms of the campus consist of comfortable and robust furniture fashioned with immaculate art and craft. Students are given a chance to enhance their understanding of subjects by sifting through the books of their well-stocked library, while computer and science labs and integrated IT facilities in classrooms ensure that all students become fully enabled IT users from a very young age.
Moreover to ensure that the quality of education is in line with the highest standards, the Hina Campus is affiliated with ''The International Baccalaureate'' curriculum for the primary years program (Pre-school to grade 6). This program is designed to encourage students to critically examine subjects and to gain an enriched understanding of topics.
There is a great emphasis on extracurricular activities at the Sanjan Nagar schools, which comes as no surprise since many board members of the trust are reputed names in the artistic and literary fields. Students are actively involved in art, drama and sports and have demonstrated great talent in these arenas.
The school has staged theatrical productions such as A Midsummer Night's Dream, Anarkali and Moongee Masoor among others, directed by theatre veterans such as Nadia Jamil and Huma Safdar. The children also have an opportunity to learn music from trained music teachers and the school has its own choir which performs on a regular basis.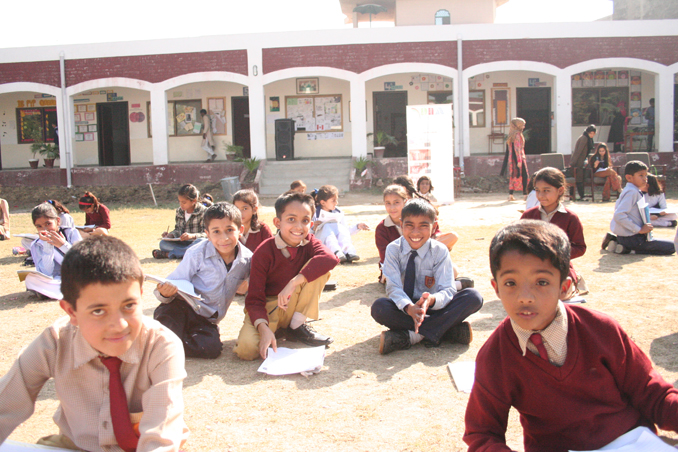 Since 2006 the Sanjan Nagar trust has begun a Youth Exchange and Study program which is abbreviated as 'YES'. This program is designed for secondary school students to spend one academic year in the USA. Students live with host families and attend high school there, actively engaging in community life. Aksa Munir, a student of grade 9 who went to the United States for an exchange program, excitedly narrates some of her formative experiences: "I went to the State of Maine with a group of students as part of a cultural exchange program. My experience was fantastic. Students there were so curious about Pakistan and I had good fun sharing aspects of our vibrant culture with them. I studied American history which I found fascinating''.
This charitable trust is one of a kind for it does not merely provide students with valuable training kills at the subsistence level but allows them to strive towards achieving excellence in their field of interest not limiting them to any particular set of career choices. It allows children to blossom within a creative environment and to gain knowledge in an innovative and constructive manner.
You may also like: