Devcom and the Pakistan Mountain Festival
Written by: Ismail Umar - Posted on: December 19, 2014 |

Comments | 中国 (Chinese)
Google Translation: اُردو | 中文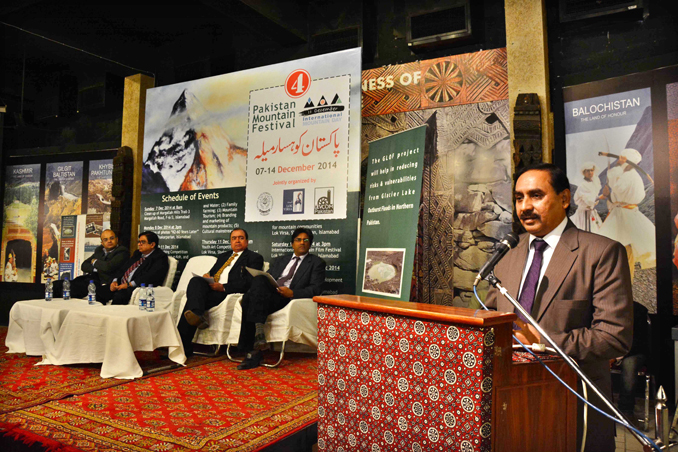 The 4th Pakistan Mountain Festival
The 4th Pakistan Mountain Festival was organized last week by the Development Communications Network (Devcom), Pakistan's premier communication sector NGO which aims to bridge the information gap among various sectors of the economy in order to promote sustainable development. Devcom brings together different stakeholders sharing the same vision and values to collaborate and achieve development goals by providing them with customized solutions through participatory mechanisms. Established in 2003 by a group of communication experts and senior journalists, it is the pioneer of development communication in the country. Devcom focuses on issues linked to environment and climate change, cultural heritage, health education, female empowerment, etc.
Youlin interviewed Munir Ahmed, founder and director of Devcom. Since a young age, Ahmed had a passion for environmental research. He wanted to utilize the knowledge gained from his research to create awareness about the importance of environmental conservation in Pakistan. "I feel that this knowledge gives me a responsibility", he said. "The more knowledge I have about something, the greater is my responsibility to act on it, as a human being and as a professional".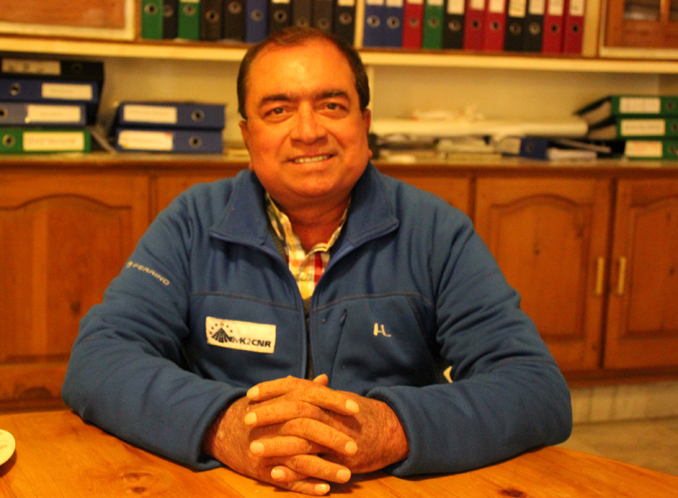 Munir Ahmed, the founder of Devcom
In 1991, while working with The News, Munir Ahmed became the first and only environmental reporter in the country. He developed a series of reports on the Pakistan National Conservation Strategy (NCS), which provided a broad framework for addressing environmental concerns in the country. The strategy was formulated through a process of consultation between individuals, groups and organizations representing a broad spectrum of views and interests in the issue. Through its consensual nature, the strategy enabled effective coordination between federal and provincial governments, the private sector, and local communities in pursuit of sustainable development.
In 2003, after years of persistent efforts, Munir Ahmed founded Devcom with a group of communication experts. Soon afterwards, in 2004, he started advocating for the Pakistan Mountain Festival (PMF), a public advocacy festival which would create awareness in Pakistan about the challenges facing mountainous regions and their people, and engage different stakeholders to collaborate and disseminate knowledge about environmental conservation. Unfortunately, due to a lack of interest from the ministry of environment and other concerned organizations, Devcom was unable to mobilize its partners and organize the festival for the next five years.
Finally, in 2009, Devcom organized the first Pakistan Mountain Festival. Despite difficulties, it was able to get a number of organizations onboard, and had a successful event. The festival was then revived three years later, in 2012. The Ministry of National Heritage extended full support to Devcom, and offered Lok Virsa as the venue for the event. The third festival was held in 2013, and finally, the fourth and latest PMF was held last week. Devcom had tremendous support from various organizations this year, including the Climate Change Division, the Ministry of National Heritage, CDA, UNDP, and the GLOF project. A number of major organizations from Gilgit-Baltistan also provided support, such as AKRSP and the Rupani foundation.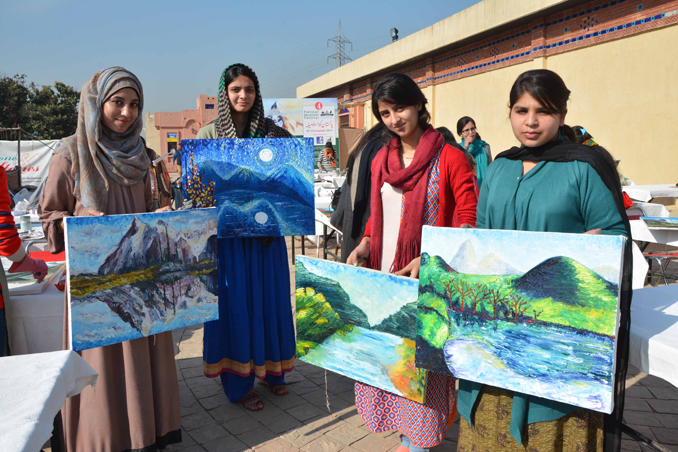 67 female students participated in the live painting competition which was part of the festival
This year's festival consisted of numerous activities, including the clean-up of Margalla Hills Trail 3 in Islamabad, a youth forum for the people of Gilgit-Baltistan and Chitral, a photographic exhibition on the history of the Karakoram, a seminar on the economic and cultural challenges facing mountain communities, art exhibitions and rock climbing challenges, as well as various cultural performances by the locals. The festival was a huge success, and it sparked interest among local as well as international organizations involved in mountain research and development.
The Pakistan Mountain Festival has two main objectives. Firstly, it aims to assemble different organizations such as the UNDP, Donor Organizations (DOs), Implementing Organizations (IOs), government organizations and Community Based Organizations (CBOs), to enable them to collaborate and work together as a single unit. When these organizations work together for the same cause, it creates a major impact, and it also enables them to achieve their goals to a larger extent. Secondly, PMF aims to create awareness among Pakistani citizens about the challenges and issues facing the mountainous regions and their people, and how these issues affect the whole country. It also seeks to educate people about the potentially devastating effects of global warming and climate change in the long run.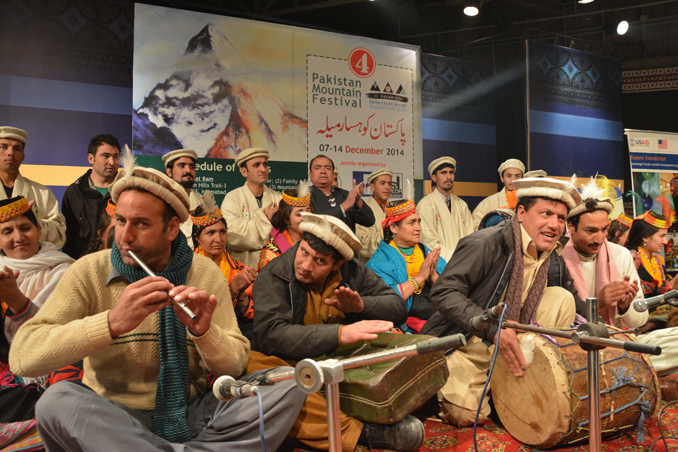 The festival concluded with a grand musical evening
Munir Ahmed has high hopes for the future of Devcom and PMF. He is hopeful that in a few years, Devcom will be able to attract environmentalists and journalists from neighboring countries such as China, Nepal, Bhutan, Maldives and Afghanistan. "The Pakistan Mountain Festival has the potential to be institutionalized and endorsed globally", he said. "This would help to promote our mountains, our culture, as well as the soft image of Pakistan on an international scale".
You may also like: