Need Energy? Meet Clean Energy!
Written by: Sabahat Afsheen - Posted on: September 19, 2014 |

Comments
Google Translation: اُردو | 中文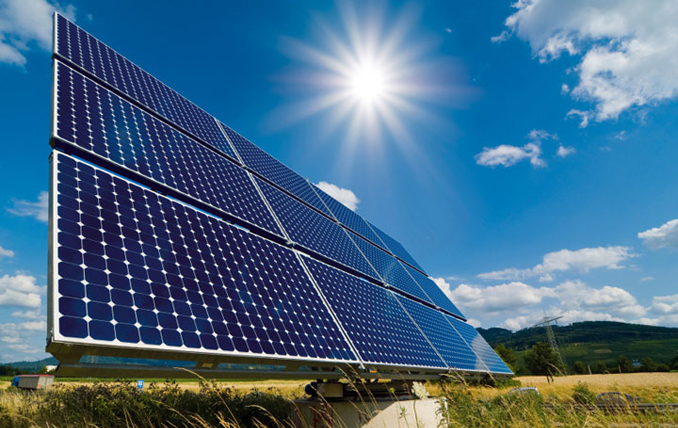 If we make a list of clean means of producing energy, we would probably include solar energy at the top of the list. Solar panel technology is the most popular technology for energy generation in the world in terms of cost and capacity of production, as well as being environmentally friendly. Germany is among the founders of this technology. It is also leading in terms of total megawatt production and maximum utilization of solar power at the local level.
In Pakistan, the initial phase of research on solar energy and its use started in the early 1980s, although the production of solar panels and cells capable of generating electricity was started in 2013. Pakistan is importing solar cells and power generating technology from China, Germany, Taiwan and Malaysia. Worldwide, researches are being conducted on improving the efficiency of solar panels by using the solar hydrogen conversion process. Scientists are trying to capture photons of light through this process as well as by growing anti-reflection coatings to make this energy renewable. However, this method still needs time to mature.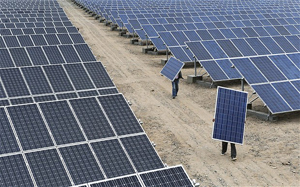 Naturally, Pakistan is located in such a landmass where continental climate is observed, with varied temperature, not just seasonally but also in the daily routine. On 26th May, 2010, Pakistan recorded the highest temperature in Asia, and even in the world, i.e. 53.5° C. The diversity of landscapes and climate in Pakistan signifies great potential to adopt solar technology to overcome its energy deficiencies. Pakistan possesses one of the highest levels of solar footprints and solar insulation, making it a highly effective and feasible method of electrical energy production.
Pakistan is planning to build the world's largest solar park on the corner of Cholistan desert, Bahawalpur, by the name of Quaid-e-Azam Solar Park. The provincial government has installed basic infrastructure of worth $5 million in this solar park. Pakistan currently faces a shortfall of 4000-6000 MW, and this solar park will have the capacity of generating up to 1000MW of electricity per day. For instance, 20 companies are investing in the park and working on 50, 20, and 10 MW projects variedly.
Pakistan is not only trying to adopt this energy for household use but is also in a position to export solar panel cells. Some private companies are currently working on this export process, and according to them, Pakistan has the potential to export solar panels to European and African markets. Some are currently exporting to the US and are planning to reach the Afghan market as well. Multinational solar companies are not directly operating in Pakistan but have regional distributers, which are private companies of Pakistan.
The initial cost of empowering a house with solar cells is fairly high, but people in rural areas are still opting for it due to the unavailability of electricity. A 50,000 PKR setup is just enough for a small 1-2 bedroom cottage.
Pakistan can adopt this technology for better economic growth prospects. Unfortunately, however, there is no skilled labor or manpower available for this technology because there are no relevant educational programs being offered at any institute. The new government has planned to start vocational training programs and diploma courses to produce skillful people in the field, but Pakistan still needs to consult and depend upon other countries for the planning, installation and maintenance of the equipment. Solar energy solutions and engineering go hand in hand, but so far we do not possess the skilled engineers that this field requires.
Another hurdle that Pakistan faces in the field is the quality of the solar panel plates. The expected life of solar plates in most countries is around 25 years. In Germany, solar plates tend to have a minimum lifespan of 7 to 10 years, but in Pakistan, the average life is around 1 year. These low-quality panel plates make this technology expensive and impractical for small-scale use. This, combined with a basic lack of awareness in the field, prevents the middle classes from reaping the benefits of this technology.
Furthermore, the current government has imposed high taxes on the solar energy industry, which used to be tax-free. The bureaucracy and state departments stand as a major hurdle in the way of smooth flow of investment from international markets as well.
We know that Pakistan has the potential to be the ideal place for the production of small solar parks. If this technology is allowed to flourish and small solar parks are built, they will be able to generate 10,000MW in less than three years. Energy from small-scale solar farms can be transferred to grids within the same cost, making this energy useful on a broader spectrum. This will also help in saving additional costs.
Solar and gas power plants can be made to work together in cases of acute power shortage. If we generate solar power and run gas turbines during off-peak power periods, we can reduce capital investment by cutting the need for storage batteries. These systems have less installation time as compared to hydro or coal projects, which take 5 to 8 years to install.
Even if we simply convert the lighting and fans of household use to solar power, we could reduce household energy usage by 25%. The future of solar panel technology in Pakistan seems very promising, provided that the Government doesn't impose any further taxes on it and for once tries to support this industry.
You may also like: