Argentine Talent Comes to Pakistan
Written by: Ismail Umar - Posted on: November 11, 2014 |

Comments | 中国 (Chinese)
Google Translation: اُردو | 中文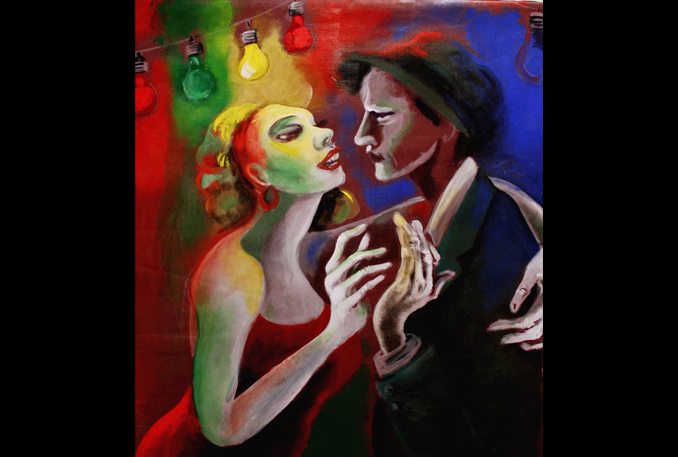 The artist is passionate about bringing Argentine culture to Pakistan
The embassy of Argentina on Monday held an exhibition of paintings by the distinguished Argentine artist, Maria Martha Pichel. The exhibition was hosted by the Ambassador of Argentina, H.E. Rodolfo Martin Saravia, and was attended by a host of people that included journalists, diplomats and enthusiasts from the world of art and culture. H.E. Rodolfo stated that he hopes to bring the Argentine and Pakistani cultures closer together through the medium of art, which is not bound by language.
The talented Maria Martha Pichel was born in Buenos Aires and currently works in Argentina as well as in different areas of Europe. Her paintings can be found in art collections in various cities around the world, including Berlin, Paris, Amsterdam and New York. Her first venture in Pakistan was back in 2007, and since then she has done four exhibitions in Karachi, Lahore and Islamabad. However, this was her first solo exhibition in the country.
Pichel's artwork incorporates the human figure in a variety of forms. She takes inspiration from the proponents of the expressionist movement such as Wassily Kadinsky and Franz Marc. Quite a few of her paintings also depict couples doing the tango, a form of dance that originated from her country.
Pichel is passionate about bringing Argentine culture to Pakistan. Her curiosity was what brought her to Pakistan seven years back. "My first time (in Pakistan) was a big surprise because I didn't have any idea about this culture and these people. I've had a great experience in Pakistan in the past and I'm glad to have come back here for this exhibition".
It is hoped that such cultural exchanges will continue to take place in Pakistan, as such exhibitions open a window to Latin American art for Pakistani art lovers.
You may also like: