'Joint-Solo' Exhibition by Tassaduq Sohail and Riaz Rafi at Gallery 6
Written by: Ismail Umar - Posted on: January 23, 2015 |

Comments
Google Translation: اُردو | 中文

A unique exhibition of paintings titled "Inimitable Consilience" opens at gallery 6 today (Friday, 23rd January). It will be the first-ever "joint-solo" exhibition in Pakistan, featuring 24 paintings which are the result of collaborative work between 85-year-old Tassaduq Sohail and 52-year-old Riaz Rafi. The collection will also include a number of earlier solo paintings by each artist in order to familiarize visitors with their distinctive styles. The show will be inaugurated by H.E. Mr. Roger M. Kull, Deputy Head of Mission, Embassy of Switzerland.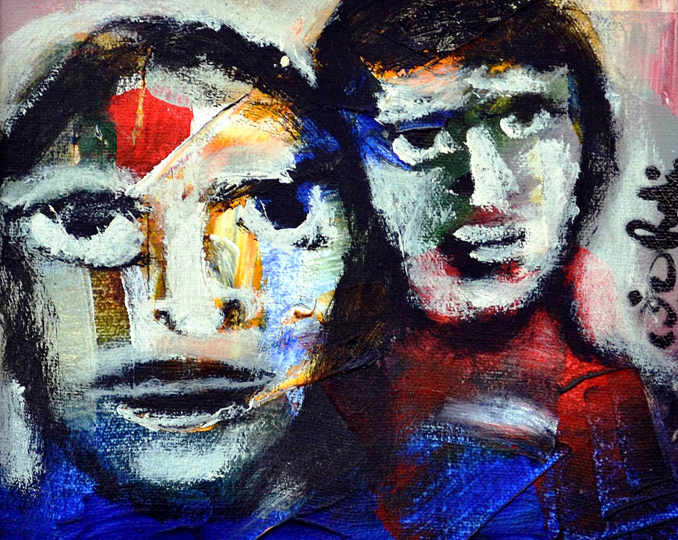 Although Sohail and Rafi have been close friends for decades, this is their first collaborative venture. The two artists have very distinctive styles which combine to create magnificent artworks that are "inimitable" in the true sense. Riaz Rafi comments on his collaboration with Tassaduq Sohail: "We had multiple discussions on the evolution and completion of each painting. But since we had a great understanding of each other's approach, we successfully accomplished the task of making 24 paintings over a period of 16 months".
Dr. Arjumand Faisel, curator of gallery 6, also praises the unique artworks: "The first few paintings were shared with our gallery in early 2014 and we offered to hold the first "joint - solo" show to these two leading artists of Karachi. Soon their inner souls began to resonate together, and the canvases they painted have unleashed the outcome of their visual unison and collective imagination".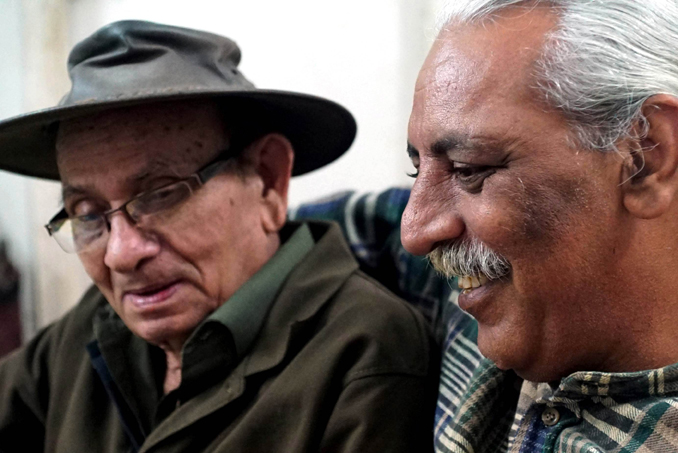 Tassaduq Sohail (left) and Riaz Rafi (right)
The exhibition will continue daily from 11 am to 7 pm till Sunday, 1st February.
You may also like: