National Exhibition of Calligraphy, 2014
Written by: Saman Shafiq - Posted on: July 24, 2014 |

Comments
Google Translation: اُردو | 中文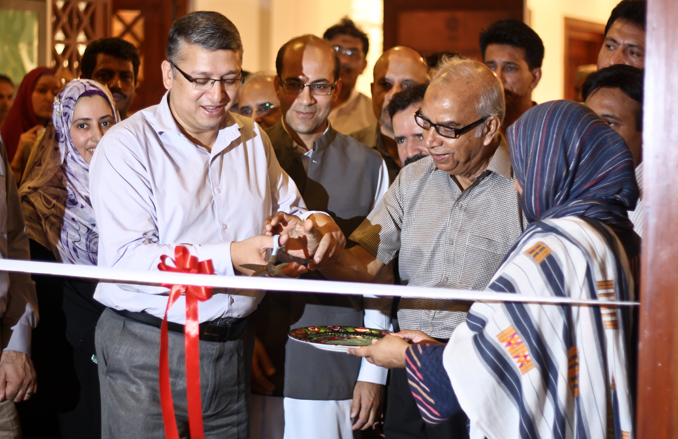 In order to mark the last ashura of Ramadan, the Pakistan National Council of Arts (PNCA) held a one-day Calligraphy exhibition which show-cased the work of artists from all over Pakistan.
The exhibition was well-received by the public and there was great media coverage. The chief guest and the inaugurator of the ceremony was the acting Director-General of PNCA, Mashood Mirza. The exhibition began with Mr Mirza's speech in which he highlighted how important calligraphic art is to our culture and religion, and how the principles of Islam were best expressed through the art of calligraphy.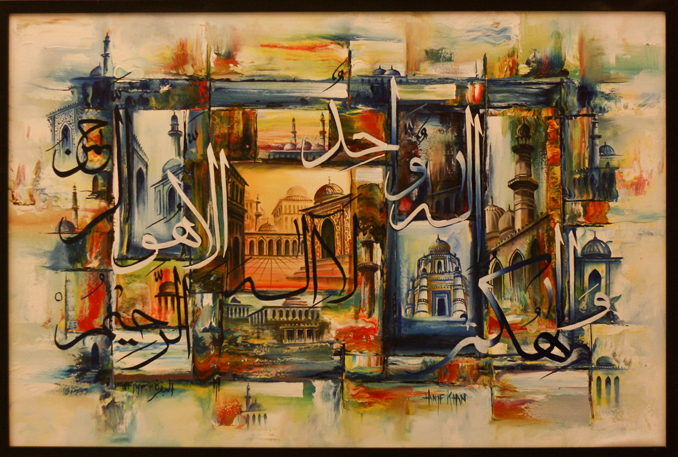 Hanif Khan - Ink on Paper
The exhibition was spread over a large area and the paintings were well arranged. The calligraphic styles used by the artists included modern as well as traditional. Different mediums were used which included oil, watercolours and pencils. The variety of artists was spectacular also; not only were they from all over Pakistan, there were women artists as well as young, budding artists. One of the younger artists present told Youlin that calligraphy was his favourite art form and that creating such art work soothes him. Calligraphic art is central to Islam and according to the manifesto of the exhibition "Calligraphy has its origins in striking proximity to the beginnings of the Quran."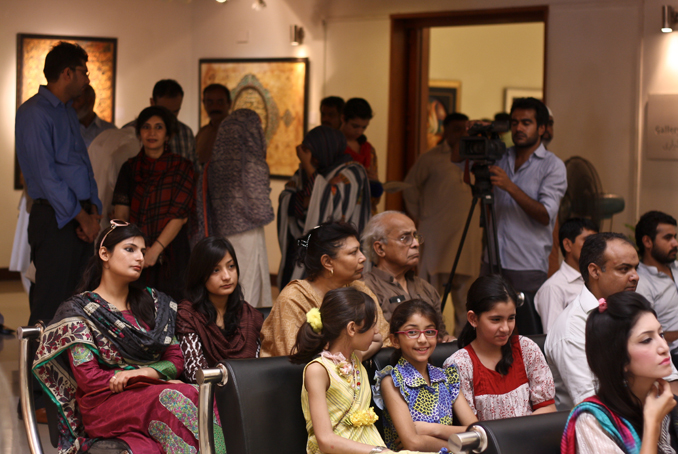 Despite the wonderful and mesmerizing art pieces, there was a lack in management. The exhibition was scheduled to begin at 10.30 am. However, the chief guest was delayed as a result of which the exhibition began half an hour late. Secondly, there was no cooling system. The galleries were large and airless, as a result of which they were beginning to feel stuffy and claustrophobic. There were no fans in the gallery, neither were any windows open. The main area, where the speeches were held had a few pedestal stands which were not enough, given the number of people attending; the situation was worse owing to high humidity, which is the norm at this time of year. Also, no seating arrangements for viewing the art work had been provided.
All images provided by author
You may also like: