Total Football comes to Islamabad
Written by: Dr Dushka H Saiyid - Posted on: December 16, 2014 |

Comments | 中国 (Chinese)
Google Translation: اُردو | 中文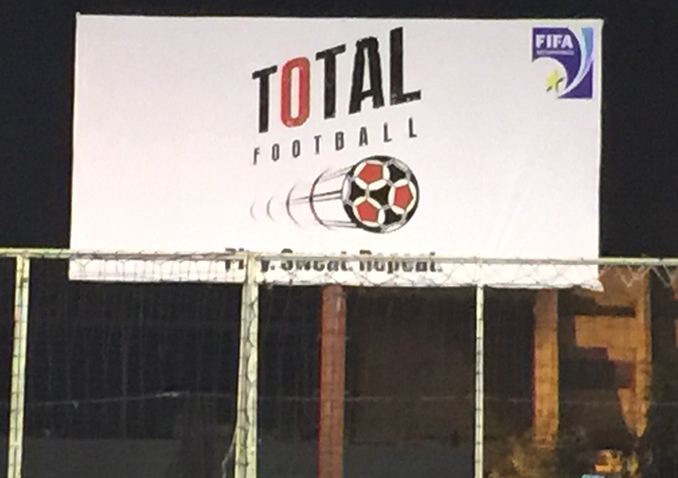 Launch of Total Football in Islamabad
Football is the most popular sport in the world, and in recent years, the sport has become increasingly popular in Pakistan too, but Islamabad offers little or no facilities for it. The Kayani brothers, football aficionados both, have provided a state of the art football facility in the neighborhood of COMSATS and appropriately called it Total Football.
Total Football has introduced mini-football to Pakistan; unlike regular football that has 11 players on each side, this has 5-7 players on each side. It is more intense and faster because the ball never goes out of the ground and there are very few pauses. It is common in Europe, which has a federation for mini-football, and it is a good training ground for young football players.
Tucked away behind Grafton College, it is a state of the art facility with football pitches equipped with 3G Artificial Turf that is certified by FIFA as a 1-Star recommended installation. Philips Tango floodlights guarantee visibility in compliance with English Football Association (FA) guidelines, and powerful generators ensure uninterrupted power and lighting at the venue. A sophisticated web-based Sports Facility Management system allows them to organize pitch bookings online. There are other facilities as well for the footballers, such as changing rooms, lockers, refreshments, pitch-side seating and WiFi. Customers can utilize the facility in various ways: 5-a-side and 7-a-side pitches available for rent in 1 hour time slots; members' privileges include advance booking online and by phone on concessionary rates; private event bookings for schools, corporations, embassies and individuals; and footballs and training bibs available on rent.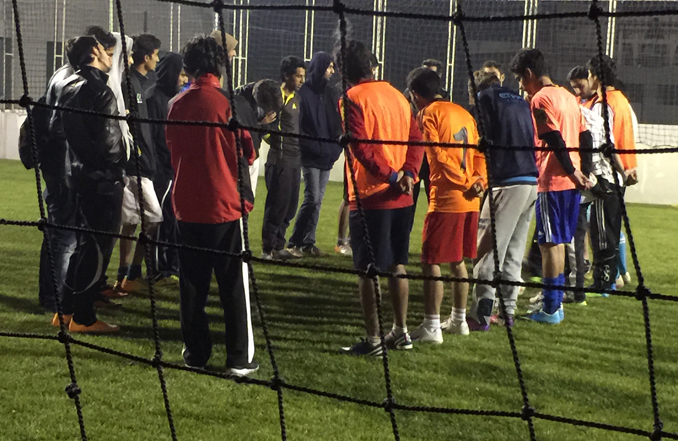 The venue was launched with a 24-team tournament that took place on the 13th and 14th of December. On a cold December Sunday night the teams fought it out on the floodlit pitch, while the audience warmed themselves with cups of tea and coffee. Various corporations, academic institutions and local amateur teams participated, and the tournament was played in good spirit and a local amateur team by the name of Popo FC emerged as victors. There were rewards for both the victors and runner-up in the form of trophies, medals and cash prizes. The tournament was a good opportunity to experience the new facility for local football enthusiasts, many of who described it as a very welcome addition to Islamabad and Rawalpindi.
Total Football strives to provide the ultimate playing experience for football aficionados, while applying FIFA standards. It is a much-needed facility for the citizens of the twin cities; once again the private sector has trumped the CDA, which has failed to provide sports facilities for the under-privileged. It is youngsters like the Kayani brothers who are giving birth to a new Pakistan with their positive energy and dynamism, and not our bickering politicos.
You may also like: