Why we need Art Bazaars
- Posted on: March 18, 2013 |

Comments
Google Translation: اُردو | 中文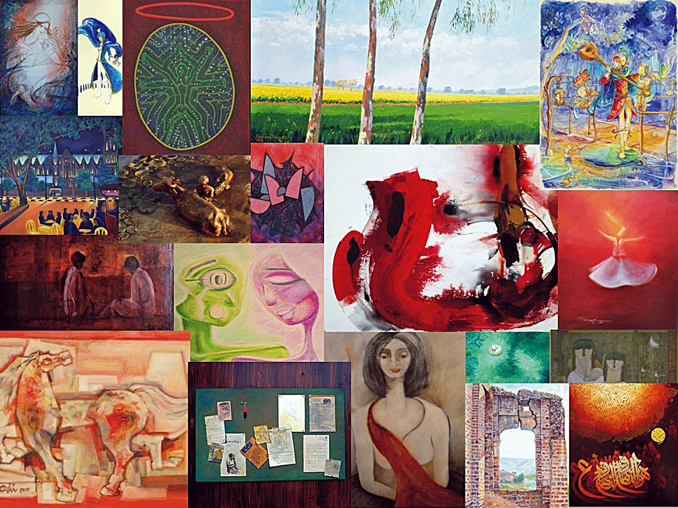 Unlike most sleepy local Sundays,where Islamabad folks spend a day lazing under the spring sun, this weekend they gathered for the special Sunday Art Bazaar held at Gallery 6.
The gallery celebrated its fifth anniversary by hosting an event where various art students, recent graduates, and emerging and professional artists displayed their work under the banner of an Art Bazaar. Most of the gallery's featured exhibits were discounted from around ten to fifty per cent. The motto and mission of Gallery 6 has been to promote local artists at home and abroad, which is why Dr. Arjumand Faisal, the gallery owner and curator, spent weeks negotiating with artists to bring down their prices to an affordable cost for the buyer. It was worth it:from the ground floor, to the basement, and out on the lawn, a diverse range of art was being displayed. Crowds shifted in and out, artwork was admired, and so much of it was sold.
What was especially remarkable about such an event was the effort to highlight and promote one of Pakistan's most underappreciated fields. Standing in the midst of a plethora of artwork and paintings, overwhelmed by the sheer creative expression, one realizes the need for such platforms and avenues thatshowcase the talent of the country,and bringthe residents of the city together, drawing them out to admire the capability, energy and skill of these local artists. Two years from now the next art bazaar will be held, and let us hope that it will only grow bigger and more popular.
You may also like: