Kasur: A Day in the City of Shrines
Written by: Mahnaz Shujrah
Posted on: January 16, 2017 |

Comments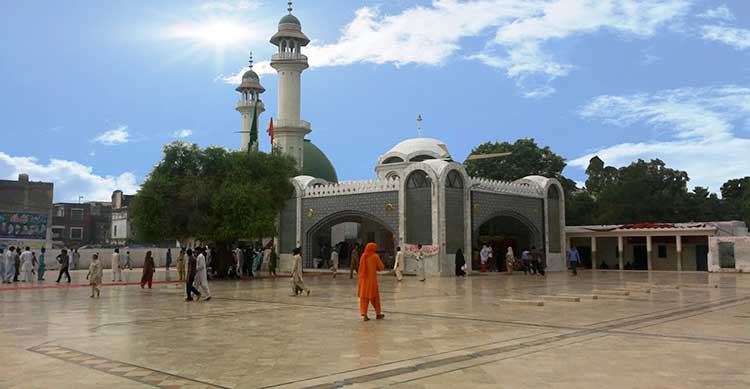 Bulleh Shah Mazar in Kasur attracts visitors from all over Pakistan (source: My Kasur City)
I remember the first time I went to Kasur. I had been eager to visit it ever since I had heard how the origin of both Kasur and Lahore is traced back to Lord Rama and his two sons, Prince Kusha and Prince Lava, the twin brothers who founded the cities of Kasur and Lahore, respectively. Kasur has quite a rich past; it was an agricultural land with forests during the Indus Valley Civilization. At different points in history, the Kasur region has been ruled by the Maurya Empire, the Indo-Greek Kingdom, the White Huns, Kushano-Hephthalites and the Hindu Shahi Dynasty. Kasur and Lahore both have a Qila or Walled City. Over the centuries, as the region was conquered and rebuilt, the city of Lahore became geographically and strategically more significant, becoming the relative center point of Punjab.
We started our journey from Lahore by taking Ferozepur Road all the way down, and after driving for about an hour, began to see signs of Kasur City. As we drove along, we saw bustling bazaars, with people selling fruits and kitchen accessories on the side of the road. Looking past the crowd, we could see the outline of a gate, opening into a small street. This was one of the entrances of the fort, similar to that in Lahore. Near the gate, we found a little shop selling fresh Gulab Jamun – the best I have ever tasted.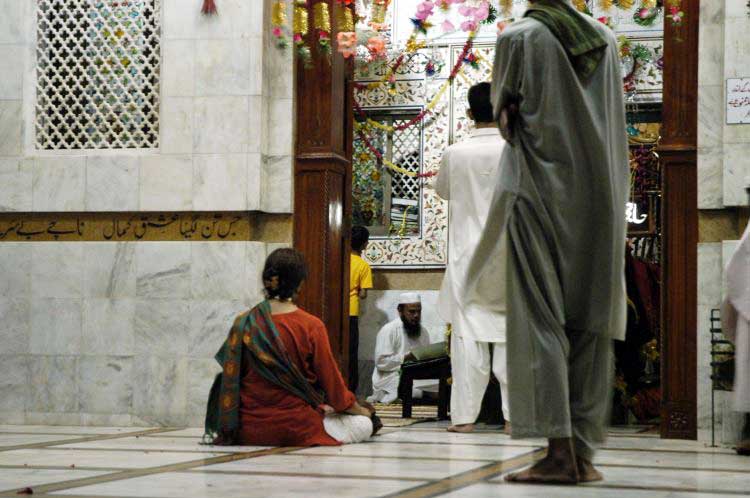 Inside Bulleh Shah Mazar (photo by Akram Warraich)
Like most of the cities in Punjab, Kasur has also expanded a great deal over the years. We were now headed to the heart of the city: the Tomb of Sufi Saint Baba Bulleh Shah. This is one of the city's major attractions for people from all over Pakistan, and even other countries. As we entered, there was a large clearing, with a sea of people coming in to pay their respects. The entrance had Bulleh Shah's poetry engraved on the walls. Groups of people stood beside it and were reciting his verses loudly, with Sufi music playing in the background. Although I don't fully understand Punjabi, some parts of the poetry really resonated with me. It sometimes amazes me how our poets managed to convey a message in a few lines, while many philosophers took volumes of books to do the same. When the message is strong, language ceases to be a barrier.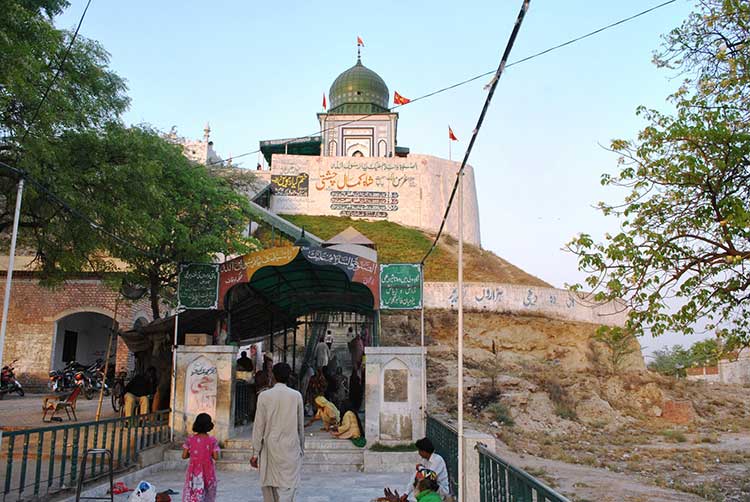 Baba Kamal Chishti Mazar (source: Wikimedia)
Often referred to as the City of Shrines, Kasur has great spiritual significance. It is not merely the final resting place of Bulleh Shah, but also houses the shrines of Baba Sardar Dwan, Hazrat Abdullah Shah Bukhari and Baba Makhdoom Shah. Upon interacting with a few locals, I came to hear about a shrine on top of a hill. Instantly intrigued, I managed to find directions to it. It was the Mazar of Baba Kamal Chishti, located on Kachehri Road near the Kasur Museum. It indeed was situated on a hill, with a large set of stairs leading up to it. Baba Kamal Chishti was a prominent figure and a revered mystic, whose shrine is visited by hundreds on a daily basis. It is said that once a great flood destroyed the entire city, and only this shrine was unharmed. The actual shrine is not very big, but beautifully built nonetheless. The dome has intricate patterns, infused with colorful art and mirror work.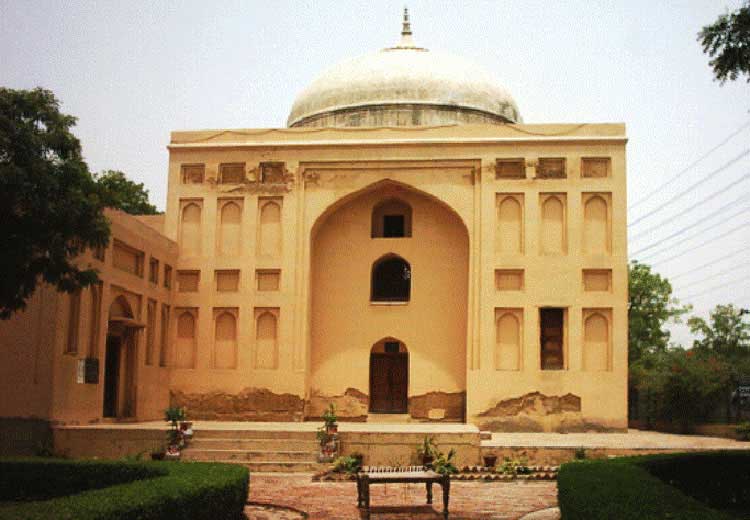 Kasur City Museum (source: Kasur City)
Kasur is not just famed for its spirituality, but also its remarkable food. Exploring the city and visiting the shrines had really worked up an appetite for us, so we asked around for a good place to have lunch. Knowing it was our first visit, almost everyone recommended the traditional Kasuri Methi Fish. We ended up at Drivers Hotel, just down the street from the Bulleh Shah Mazar. The fish was finger-licking good, fried with just the right amount of spices and a crispy texture. For dessert, we had Kasur's famous falooda. Just outside the hotel, there was a small mithai shop, which makes the best soan halwa and sweets. It was delicious, fresh, and not nearly as expensive as that found in most Lahori shops today.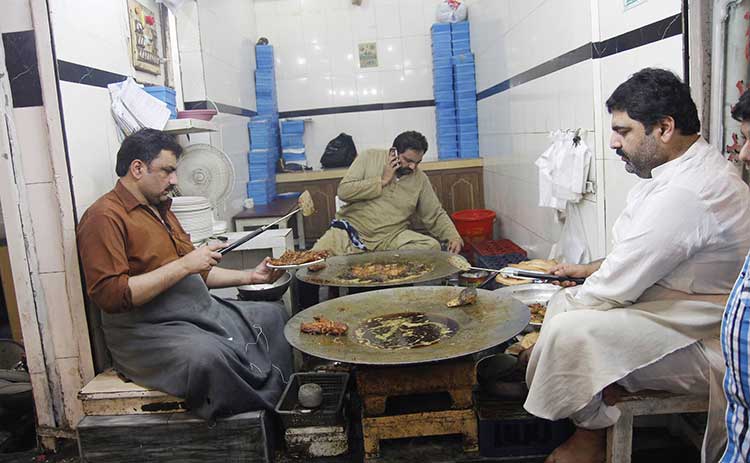 Kasuri Methi Fish being prepared at Nawaiyaan Galiyaan, Kasur (source: Chefling Tales)
Our last stop for the day was the Ganda Singh Border. Similar to Wagah, the border in Kasur also has a flag lowering ceremony, except this one is a lot more intimate, and the atmosphere is comparatively calm. The village in Kasur District is named Ganda Singh Wala, and across the border is the village of Hussainiwala in India. The drive to the border is not long, but on the way you can see many settlements and rural homes. Most of the people here are dairy farmers. We stopped along the way, and talked to some of the residents as well. Having travelled to various regions across Pakistan, I've come to realize that often people who have very little are the most giving. It's a humbling and learning experience to interact with them.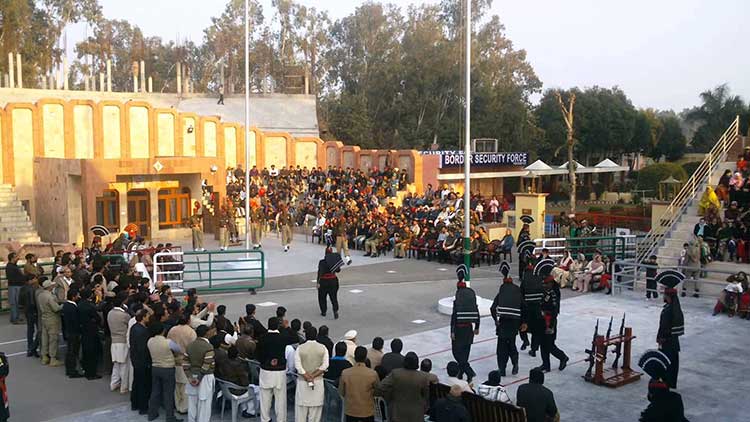 Ganda Singh Border (photo: Aamir Yaqoob)
Kasur is a very welcoming city; the locals make you feel at home as soon as you enter it. Despite having immense historical significance, many of its areas are not well preserved, but there are talks of initiating restoration work in Kasur similar to that carried out by the WCLA in Lahore. With the recent construction of inter-city highways, it is a very convenient journey from Lahore and its surroundings, making it the perfect day trip for anyone who has an interest in our history, culture and heritage.
You may also like: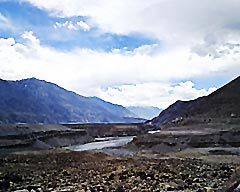 The Stunning Haramosh Valley and Kutwal Emerald Lake
(January 05, 2018)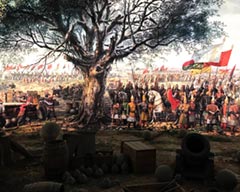 Istanbul's food streets resonate with history, culture and cuisine
(November 27, 2017)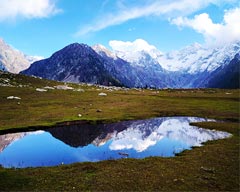 Trekking to Jahaz Banda
(November 03, 2017)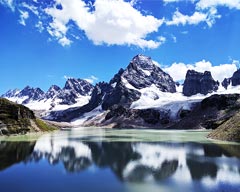 Diary of a Trekker: Arang Kel & Chitta Katha Lake
(September 27, 2017)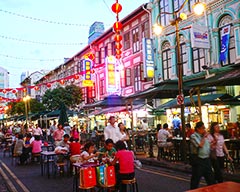 The Lion City: Diving into Multi-Ethnic Singapore
(June 05-2017)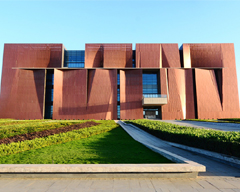 Yunnan Provincial Museum
(September 27, 2016)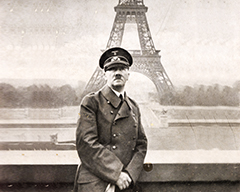 Nazi Legacies: Eagle's Nest and the Warsaw Uprising
(August 31, 2016)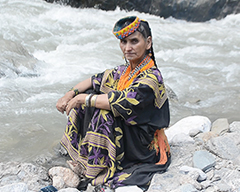 Experiencing Kalash: The Dwindling Pagan Tribe of Pakistan
(August 25, 2016)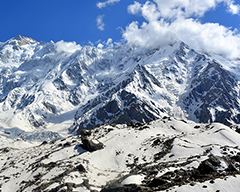 Meeting the Mammoth Part II: Nanga Parbat Base Camp
(July 11, 2016)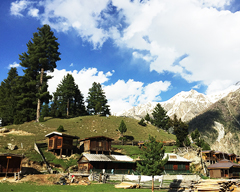 Meeting the Mammoth Part I: Trekking Up to Fairy Meadows
(July 05, 2016)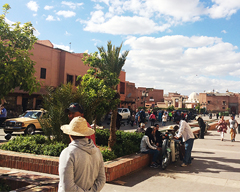 Marrakech Part II: A Walk through the Moorish and French Eras
(June 10, 2016)
Marrakech Part I: Getting a Feel of the City
(June 10, 2016)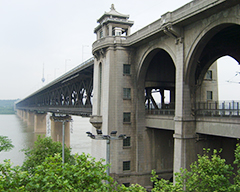 Wuhan: The Political, Economic and Cultural Center of Hubei Province
(March 08, 2016)