A WEEK ACROSS THE BORDER
Written by: Jalal Hussain
Posted on: June 19, 2013 |

Comments | 中文
Out and about sightseeing with our Indian friends
The revival of cricketing ties between India and Pakistan gave me an opportunity to visit India at long last. Travelling restrictions had always ruined earlier plans to visit the neighboring country but this time around the visa process went smoothly thanks to some contacts in the Indian embassy and my friends and I ended up with a visa to Amritsar, Delhi and Agra. Having grown up on a steady diet of Pakistan Studies propaganda, which taught us how different we are to Indians and how it was impossible for us to coexist with them, the trip turned out to be real eye opener, something no Pakistan Studies text book could ever teach me.
For starters, it was hard to tell that we were in a different country after crossing the Wagah border; it just seemed like a continuation of Pakistan. The topography was the same, our Sikh cab driver conversed with us in Punjabi and we discussed how different Punjabi clans exist on both sides of the border (Warraich, Cheema, Sandhu, Virk). We spoke about our shared history and culture.
Amritsar felt right at home. The Sardarjis seem to share a special bond with Lahoris, and the amount of interest generated when they found out we were from Lahore was heartwarming. From inviting us to their homes, to offering to show us around, they made us feel very special.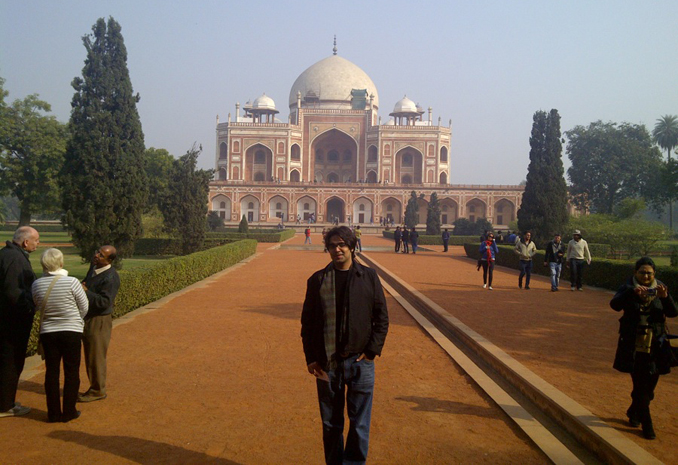 The scenic view of Humayun's tomb. Seem familiar? It should, it's the inspiration behind the Taj Mahal
After landing in Delhi we made a list of all the places we wanted to see. Our first stop was Humayun's tomb. We were struck by the similarity between the Taj Mahal and the structure of the tomb. We were surprised to discover that the inspiration behind the architecture of the Taj had been Humayun's tomb. For someone who was quite notorious for bringing about the downfall of the Mughal empire, the structure was indeed lavish. Poor Akbar, who is regarded as one of the greatest Mughals, has quite a simple tomb in comparison at Agra, which is overshadowed by the Taj Mahal. Not many people throng Akbar's shrine, quite a pity considering his contributions to the Mughal empire.
A lot of Indians we met said that we must go to this South Indian vegetarian restaurant called Saagar. The food took us to vegetarian heaven. The dosas, chaats and other delicacies on offer were good enough to make a Lahori like me not crave meat for eternity. The South Indians play around with spices to make up for the lack of meat in their food.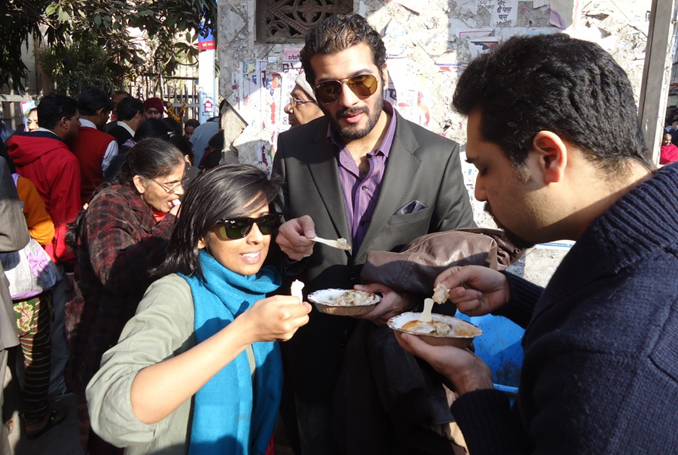 Eating dahibhalas at Chandni Chowk
The evening before the Pakistan India game turned out to be rather exciting as we had to go to the team hotel to get a hold of the match tickets for the next day. A friend of ours had spoken to the Pakistan team manager who happened to be his uncle and he agreed to give our group match tickets. ITC Maurya, where both teams were staying, was full of autograph seekers and cricket fanatics waiting to catch a glimpse of their favourite cricketers. Our first celebrity sighting came in the form of Yuvraj Singh who was walking with some swagger towards the gym, keeping at bay around 20 people following him begging for an autograph or a picture with the cancer surviving superstar of Indian cricket. One of the guys in our group shouted loudly in Punjabi "Yuvraj brother, I've come all the way from Lahore to see you." Yuvraj stopped in his tracks, walked towards him and asked in Punjabi "Are you serious?" My friend promptly flashed his passport to Yuvraj who got quite excited, shook his hand and gave my friend's phone to one of the autograph seekers so he could take a picture with us. The people surrounding Yuvraj could not fathom what was going on and wondered what was so special about Lahore that got Yuvraj to give us so much attention. Throughout the trip we reaped dividends from playing the Punjab and Pakistan card.
The next morning at the Feroz Shah Kotla Stadium, we couldn't contain our excitement. The magnitude of a Pakistan India cricket match cannot really be put into words, and being there in Delhi to witness the game live was an experience at another level. The history between the two countries and the political tinge attached to a Pakistan India game with over two billion people watching it across the world always makes it more than just a cricket match. We donned our Pakistan team jerseys and strode towards the stadium waving the Pakistan flag while chanting slogans. The atmosphere was electrifying and even though Pakistan had already won the series, the stadium was jam-packed. The Indian supporters vastly outnumbered the Pakistanis. When we entered our stand we realized we were the only 4 Pakistanis in a stand of about 700 people. The Indian police had confiscated our flags and banners at the entrance, which was quite disappointing considering we saw a lot of Indian flags in our stand. Inside it, we were the center of attention. Every time an Indian player took a wicket or scored a boundary, the entire stand erupted and turned towards us shouting, dancing and celebrating. In the pin drop silence that ensued when a Pakistani player did well, we shouted our voices hoarse making our presence felt. For most of the match, the Pakistan team was on top and since we were making a lot of noise it felt like the Indians were watching us more closely than the match itself. There was great camaraderie and a lot of friendly banter between the Indian supporters and us. They came to shake our hands and have their pictures taken with us making us feel like real celebrities.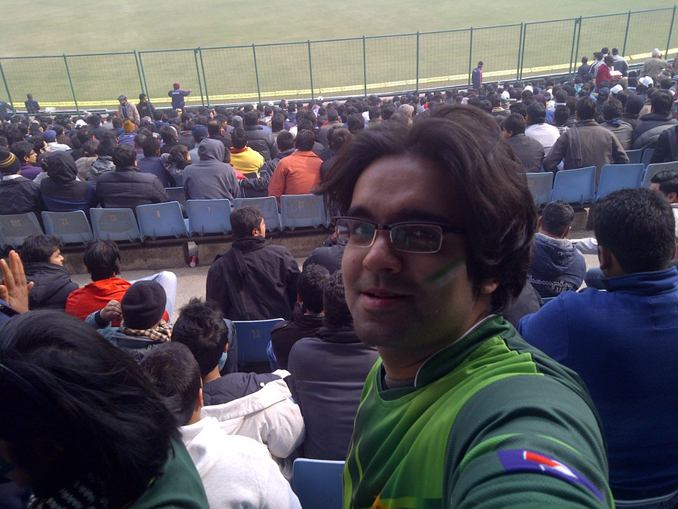 One of the four Pakistani supporters in a stand full of Indians
The Indians were quite curious about Pakistan and an Indian boy in his team jersey came to us and said that it had been his fantasy to sit down with Pakistanis and talk about India and Pakistan. People were generally of the opinion that the media and politicians create a lot of divide, that the problem lies not between the people of India and Pakistan, who share a lot of love and mutual respect, but the leaders themselves. An Indian man told us a heartwarming story of his visit to Lahore to witness a Pakistan-India match back in 2004, when a poor old man came up to to him, handed him Rs. 50 and said that this is all he had but he wanted him to keep it as a token of love from a Pakistani to an Indian. Random Indians invited us to their home and shared their food with us at the stadium. It was quite a humbling experience and not what one expects being a Pakistani coming to India.
After the match, a group of Kashmiris came to meet us. They were all supporting Pakistan and had been quite disappointed with the way Pakistan threw the game away when the match was in the bag. One of them said 'Though Pakistan has won the series we would've liked to see them conquer Delhi, but at least they've lifted the trophy in Delhi,' highlighting the underlying political significance of this city as the seat of power in the subcontinent.
The Indians were quite supportive at the conclusion of the game and in true sportsmen spirit congratulated us on a hard fought game and the series win.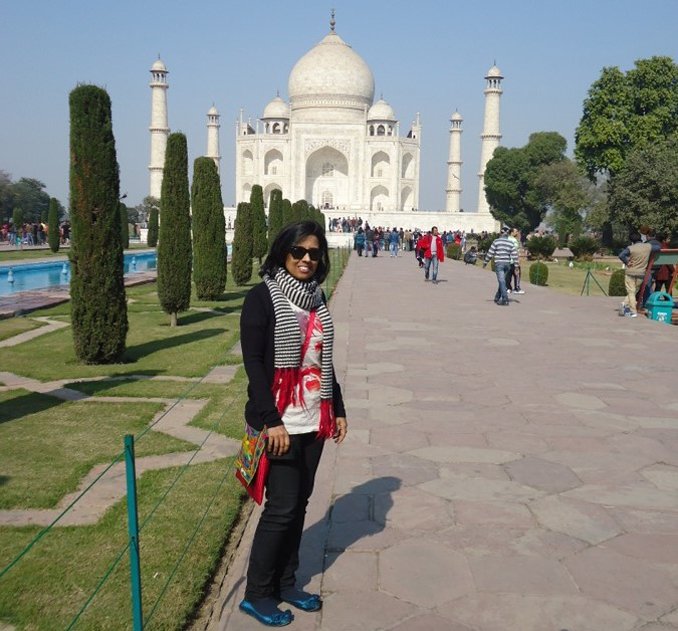 Typical pose in front of the Taj Mahal
Our foray into the historical sites of Delhi continued the next day when we decided to visit the Qutub complex. The Qutub Minar is the biggest testament to the historical symbolism of Delhi. It was said that whoever conquered Delhi ruled the rest of the subcontinent. One could see the different layers of history at the Qutub complex. Ancient Islamic architecture mingled with Hindu architecture. Different cultures and languages blended in, and you could see the transfer and fusion of knowledge that had taken place over time. The Taj Mahal, which we later saw in Agra, in all its opulence, did not impress us as much as the Qutub complex did. Beautiful and breathtaking as it was, it stood as a reminder of the decadence of Mughals who had nearly bankrupted the empire in building the structure.
Luckily for us, our trip coincided with the birthday celebrations of the revered Sufi saint, Hazrat Nizamuddin Auliya. In the evening, with Delhi experiencing one of its harshest winters in 40 years, we decided to pay our respects at the shrine. Sadia Dehvli, an author and a patron of the shrine was kind enough to take us there. Some of India's best qawals were going to perform at the shrine all night. Once we entered the shrine, the warmth being exuded by the spirituality engulfed us. We saw people from different religions sitting together in peace and harmony swaying to the Qawali; there seemed to be a lamp of love for all religions. The message of the Sufis is love for God and mankind regardless of race, caste, creed or religion, and on Hazrat Nizamuddin's Auliya's birthday this message was being resonated quite powerfully.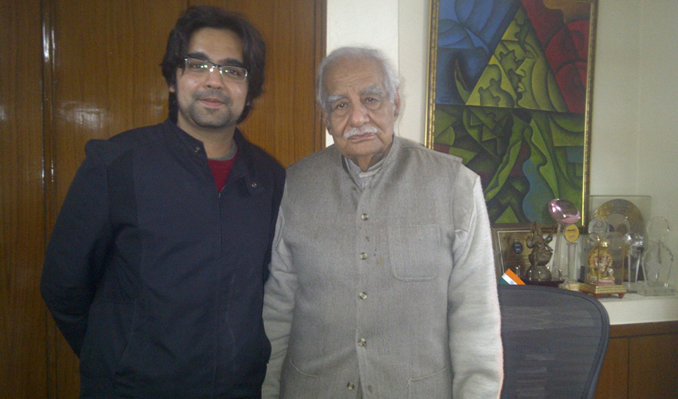 With the living legend, Kuldip Nayar
During the course of our trip we came across some fascinating people. Our hosts in Delhi made us feel right at home. We had gotten in touch with Sahba, a Himanchali living in Delhi, and Adnan, a software engineer and a history buff, through a mutual friend, and they went out of their way to make our trip comfortable. Where else in the world will you find people taking days off work for near strangers and treating them as your own? One of the highlights of the trip for us was meeting the veteran journalist and peace activist Kuldip Nayar. The man is an inspiration for many and a living legend. His efforts towards bringing the people of Pakistan and India together are exemplary. Being born in Sialkot and educated in Lahore, he is an eyewitness to the partition and has lived through the entire history of post partition India and Pakistan. He narrated an interesting incident when he led an Indian delegation to Pakistan, which consisted of some anti Pakistan MP's. Having experienced Pakistan and its people, one of the MP's asked Kuldip Nayar 'Pakistan keddo shuru hui ga?' (Have we even arrived in Pakistan?) We discussed the politics of India and Pakistan and the impediments to peace. Kuldip Nayar's work and persona is an embodiment of how the relations between Pakistan and India should be.
The trip was a great learning experience. It was an exploratory trip as well in trying to understand the genesis of Pakistan for ourselves. Our knowledge of partition and India is rather warped since it comes from the books we're taught at school, Bollywood movies and the media. So it is essential for there to be an increase in people to people contact between both countries to help us in trying to understand each other better and to acquire a deeper understanding of the history of the subcontinent. Only then can there be a chance of long term and sustainable peace between India and Pakistan.
The road leading back to Lahore from Amritsar is a straight one and is separated by two gates at the border, one each for India and Pakistan. I looked backed at the Indian side for the last time and the irony of the hate filled propaganda, which makes peace so distant between India and Pakistan, struck me. We are a people who have lived together for centuries. As one Indian shopkeeper, on finding out I was from Pakistan, had remarked: "There is so much love between the people of India and Pakistan; it is these politicians which make things complicated". The India I had experienced was very different from everything the prejudices of my upbringing had led me to expect.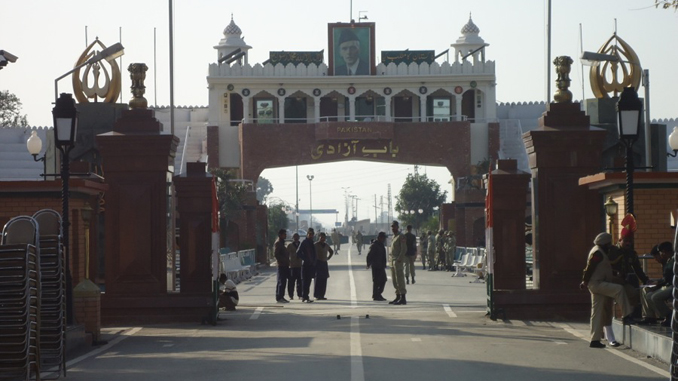 Wagah Border
As I crossed the border and entered Pakistan, the Border Security Force guard hugged me, welcomed me back to Pakistan and asked what I thought of India. I smiled and thought of the remark made by the Indian MP to Kuldip Nayar who didn't realize he had even left India when he was in Pakistan. I could now truly relate to what he meant. We both felt we had been at home, albeit burdened by the weight of history.
Click to view picture gallery
You may also like: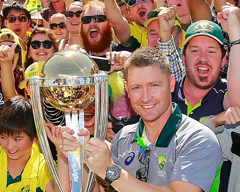 Australia Pulverizes New Zealand to Bag World Cup 2015 Trophy
(March 30, 2015)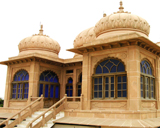 The Undying Grandeur of the Mohatta Palace Museum
(March 29, 2015)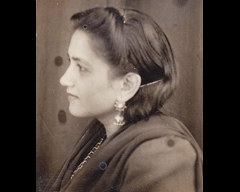 Ada Jafarey: A Tribute
(March 27, 2015)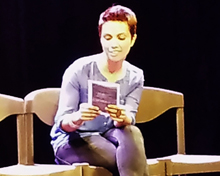 Me, My Mom & Sharmila: Fawzia Mirza and the Brown Woman
(March 26, 2015)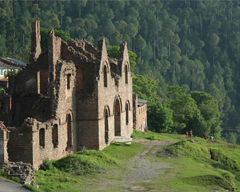 Silk Road: The Picturesque Mansehra and Abbottabad-VI
(March 25, 2015)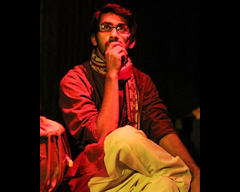 Azeem Hamid and the Independent Theatre Company
(March 25, 2015)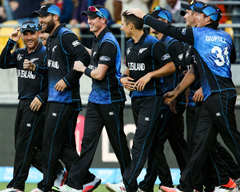 New Zealand to Choke South Africa and India to Overpower Australia?
(March 24, 2015)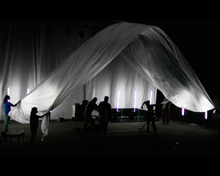 NAPA International Theatre Festival 2015: 'Among Fog'
(March 20, 2015)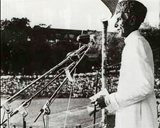 Pakistan Resolution Revisited
(March 20, 2015)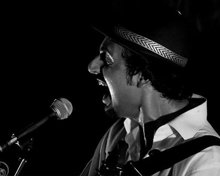 Faizan Tirmizi - The Ideology of an Aspiring Musician
(March 12, 2015)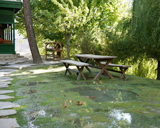 Hunza Valley: A Fine Balance between Tradition and Modernity
(March 10, 2015)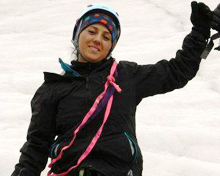 Samina, we are proud of you!
(March 06, 2015)