Book Review: The Prisoner by Omar Shahid Hamid
Written by: Zahrah Mazhar
Posted on: June 16, 2014 |

Comments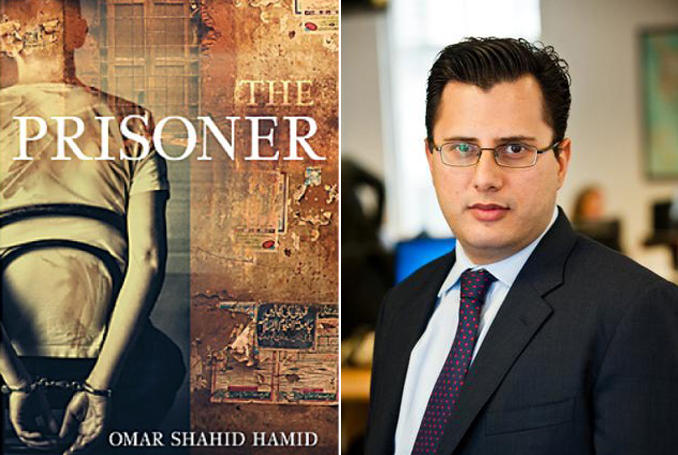 Violence and gore aside, the dark underbelly of Karachi is a complicated mix of criminal codes, law enforcers' greed, dirty politics and religious fanaticism. Each element operates as an independent, systematic unit - but tip the scale of one and all others react. Omar Shahid Hamid's debut novel, 'The Prisoner', makes use of all these elements to expose a side of Karachi's society that is often spoken of in fictional literature.
The book takes the reader down the narrow lanes of slums in Karachi, police stations and government offices through the eyes of a Christian policeman, Constantine D'Souza- or as mispronounced by almost all the characters of the novel, 'Consendine'. In present day, Constantine is the deputy superintendent of Karachi Central Prison but in the parallel running story from ten years back, he is a policeman fighting alongside his colleague and friend, Akbar Khan.
The plot unfolds against the backdrop of an American journalist's kidnapping. Akbar, a once hotshot policeman, is behind bars and appears to have turned to religion during his incarceration. He is approached by the Intelligence Agencies to help crack the case and as the investigation progresses, the author visits the glory days of Akbar and Constantine in intervals. Omar's portrayal of these two characters relies heavily on blurred lines between good and bad – they're men of the law who are not afraid to put criminals behind bars, but they also don't have any qualms about offering money to those in power to secure their positions. The contrast between the two men is also fairly obvious; Constantine most of the time shows restraint whereas Akbar prefers to get rid of criminals in 'encounters', and while the former enjoys filling his own pockets, the latter is more hesitant. What binds them together is their ethical obligation to justice.
The duo undertakes Karachi's notorious yet cult-like popular political force, United Front (UF), making enemies along the way. The more Constantine talks about the UF and its leader 'Don', the easier it is for the reader to connect the dots which tie the fictional party with a certain real, and very powerful, political party. "But in reality they created a parallel government where they had the power of taxation, dispute resolution, punishment, even life and death, over the citizens of the city. That's when the terror began," says Constantine while briefing an army officer about the UF.
The complex storyline has multiple characters which hold an uncanny resemblance to Karachi's real-life policemen, politicians and gangsters – but none as much as Akbar Khan does to Chaudhry Aslam Khan, Karachi's most famous policeman who came to be known for his fearless and take-no-prisoner performance in the force. The author on a number of occasions has expressed his admiration and fondness for Chaudhry Aslam, who was killed in January this year by militants in Karachi, and it also comes through in his book.
Omar has carefully structured the novel around true events, such as American journalist Daniel Pearl's kidnapping and execution, and the murder of Mir Murtaza Bhutto, brother of the then prime minister, Benazir Bhutto. The real-life context, however, does not overshadow the fictional premises set by Omar. His writing prowess grips the reader's attention like a fast-paced action movie, perhaps one directed by Martin Scorsese, and even those who have no prior knowledge about the crime and politics of Karachi will find it to be an engaging read. Omar's insight into crime, violence and law and order comes from his own experiences as a policeman as well as the murder of his father, Malik Shahid Hamid, in 1998. Perhaps that is why he paints a picture easy to imagine. The only thing required from readers is that they hold back their judgement and stamps of disapproval, for perfection is one thing they won't find in the picture.
RELATED ARTICLES:
You may also like: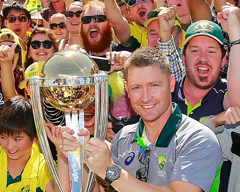 Australia Pulverizes New Zealand to Bag World Cup 2015 Trophy
(March 30, 2015)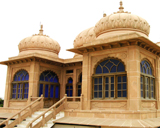 The Undying Grandeur of the Mohatta Palace Museum
(March 29, 2015)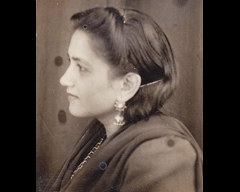 Ada Jafarey: A Tribute
(March 27, 2015)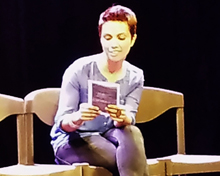 Me, My Mom & Sharmila: Fawzia Mirza and the Brown Woman
(March 26, 2015)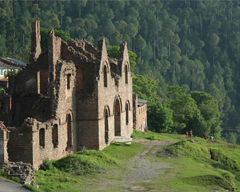 Silk Road: The Picturesque Mansehra and Abbottabad-VI
(March 25, 2015)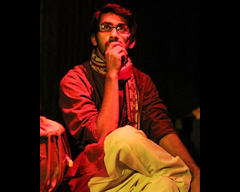 Azeem Hamid and the Independent Theatre Company
(March 25, 2015)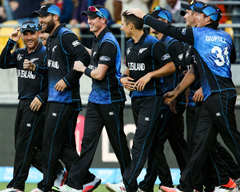 New Zealand to Choke South Africa and India to Overpower Australia?
(March 24, 2015)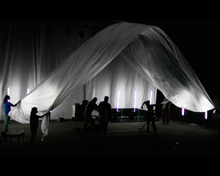 NAPA International Theatre Festival 2015: 'Among Fog'
(March 20, 2015)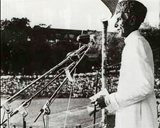 Pakistan Resolution Revisited
(March 20, 2015)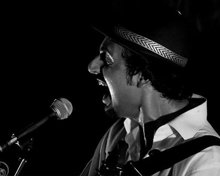 Faizan Tirmizi - The Ideology of an Aspiring Musician
(March 12, 2015)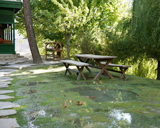 Hunza Valley: A Fine Balance between Tradition and Modernity
(March 10, 2015)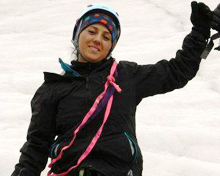 Samina, we are proud of you!
(March 06, 2015)