Food Review: Café Aylanto, Islamabad
Written by: Mariam Nadeem
Posted on: August 04, 2017 |

Comments | 中文
Cafe Aylanto, Islamabad
Café Aylanto was launched in Islamabad this July, and a lot of hype has been surrounding the restaurant. Yesterday, I visited it with a Lahori friend for a late lunch.
Located in Gol Market, F7, already a prime location for eateries of Islamabad, the café stands out due to its fine dining approach. Valets stand on the street so that the typical rush in the streets won't be a problem for customers. To ensure that the atmosphere of other cafes does not interfere with their intended ambiance, Cafe Aylanto has placed huge trees and bushes in their walkway, to cut off all other restaurants from view. The building has been beautifully designed, in a contemporary style, so that the exuberance of the restaurant will be evident. Walking through the outdoor seating area, one can't help but admire the masterfully landscaped garden.
Interior
At the main door, we were informed that full operations haven't been assumed yet. At present, lunch is served from 12:00PM to 4:00PM, and dinner from 7:00PM to 11:00PM. Having reached at 4:30PM, we decided to return later. However, the head waiter ushered us in with a happy laugh, saying that we were lucky since the chef was still in the kitchen. I cannot guarantee that everyone who visits in off-hours will have the same pleasant experience, but mine demonstrates that the service is eager to please, friendly, and accommodating.
Once inside, the décor and interior really struck us as beautiful. The café has a very modern, chic feel to it. With leather and velvet sofas, and fragrant roses placed in vases as centerpieces, the seating is luxurious. The lighting was dim, with oil lamps burning in each corner and low hanging chandeliers, which leads to a romantic yet sophisticated atmosphere. The windows give a generous view of the sunlit garden. Even the waiters come across as impeccably dressed for the job. In terms of aesthetics, the Islamabad branch is far superior to Lahore.
Before ordering, we were served sliced carrots and cucumbers with a yogurt dip, as well as a breadbasket with butter, on the house. We happily munched away as the vegetables were cold, fresh and crisp, while the bread was soft and warm - straight out of the oven!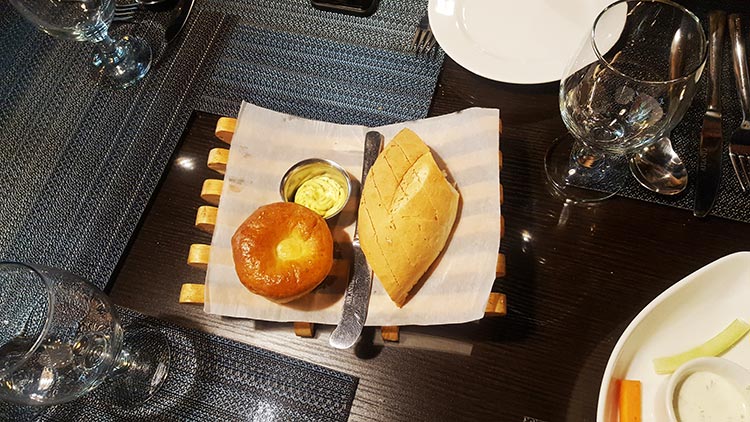 Breadbasket
The menu turned out to be a huge booklet with exceptional variety. However, everything was still categorized under typical headings such as pastas, brick oven pizzas, burgers, and main dishes in seafood, chicken, and beef. We asked the waiters to recommend their signatures and settled for Mushroom Soup as a starter. I ordered the Moroccan Chicken and my friend ordered the Mexican Burger. We decided to split the Linguini with Prawns in order to try the pasta. They do not have a dessert menu yet, nor do they have any special drinks – once they become fully operational this will be taken care of. The menu is relatively pricey – if one were to have just one starter and a meal, it would round up to Rs. 1500-1800 easily. With something like a beef steak, it would round up to Rs. 2500. Ours was around a whopping Rs. 4000.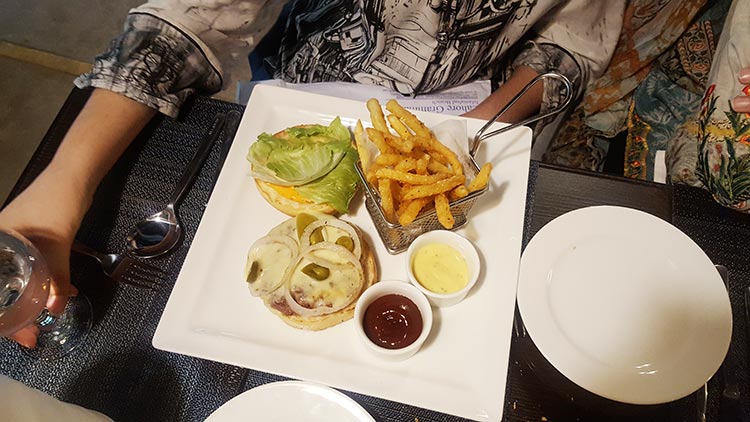 Mexican Burger
Since we were the last few people being served lunch, our food arrived promptly. The soup was rich in flavor – the ingredients used were of a superior quality than those, which other restaurants use. However, there was no bread or crackers to accompany it, which left me disappointed and unable to fully enjoy it. The burger was fantastic, with a succulent beef patty and an original zesty sauce we have never tasted before. The side of fries was perfect - crispy on the outside, and soft on the inside. The Moroccan Chicken, however, did not distinguish itself and was quite bland, while the serving size of the brown rice was also disappointing. The dish is popular in Pakistani restaurants and I have eaten better, far tastier versions. The Linguini with Prawns had a hearty serving size, while the prawns had been cooked in a flavourful cream tomato sauce. While we enjoyed the dish, there was yet again no bread, as one would expect with pasta in an upscale restaurant.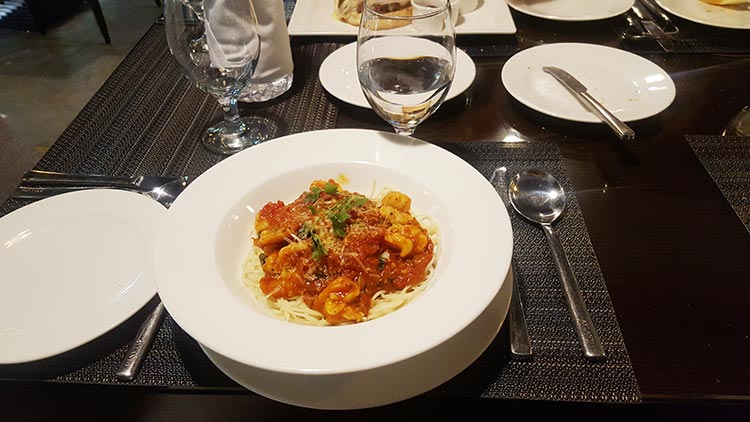 Linguini with Prawns
A favorite among food lovers in Lahore and Karachi, Cafe Aylanto is a welcome addition to the capital. Perhaps, one must give levy to the restaurant regarding food, since it has just opened. Service and ambiance, however, are well above those of established restaurants. If you want to make an impression on someone, Café Aylanto is the place to go. In time, I hope that all that was lacking in their dishes will be made up for.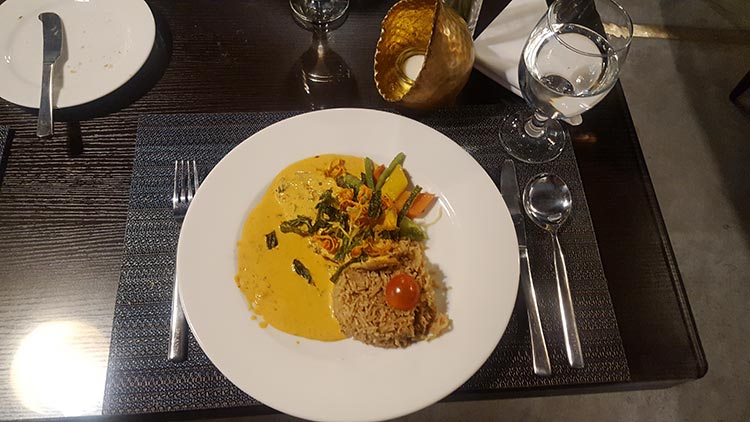 Morrocon Chicken
You may also like: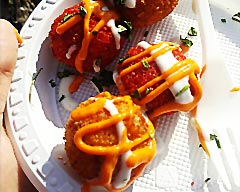 Karachi Eat 2018: The Good & the Bad
(January 16, 2018)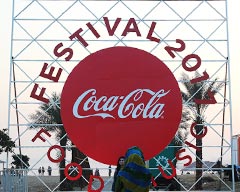 Coke Festival 2017 comes to Islamabad
(December 11, 2017)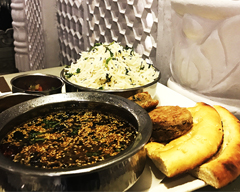 Food Review: Rahdaari
(December 07, 2017)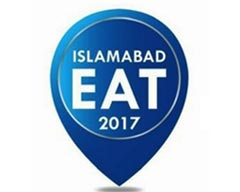 Islamabad Eat 2017: Don't Speak, Just Eat
(November 14, 2017)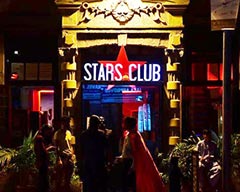 Stars Club: Karachi welcomes its first film-themed café
(November 06, 2017)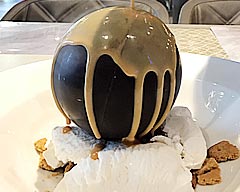 Food Review: Browns, Islamabad
(October 19, 2017)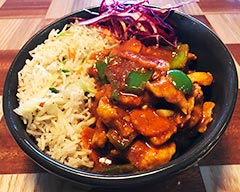 Wok Fusion Café
(October 09, 2017)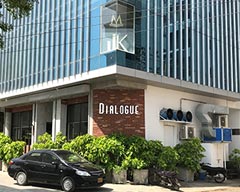 Food Review: Dialogue Restaurant, Karachi
(September 29, 2017)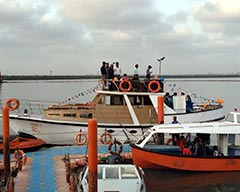 Savor Boating and Restaurant: A Unique Experience
(September 08, 2017)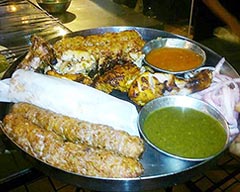 Boat Basin Food Street, Karachi
(August 25, 2017)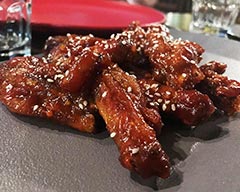 Food Review: #EAT, Islamabad
(August 11, 2017)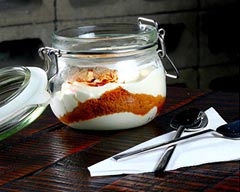 Food Review: Soi Asian Bistro, Karachi
(July 28, 2017)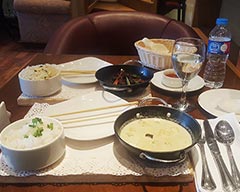 Food Review: The Chinese Café
(July 21, 2017)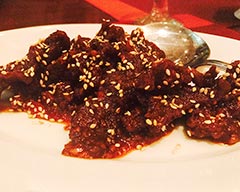 Food Review: Yum Chinese and Thai Restaurant
(July 14, 2017)