Chinese Spring Festival Celebrated in a Colorful Ceremony at NUML
Written by: Staff Report
Posted on: February 16, 2017 |

Comments | 中文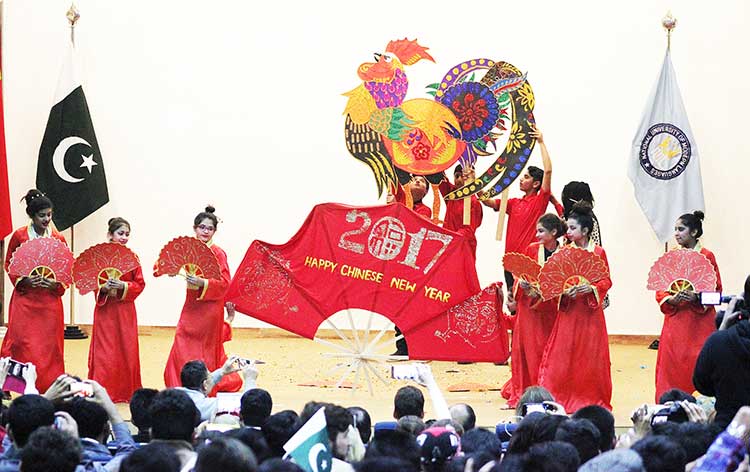 Chinese Spring Festival Celebration at NUML
On Wednesday, 15th February, the Confucius Institute at the National University of Modern Languages (NUML) organized a colorful ceremony to celebrate the Chinese Spring Festival, which is also commonly referred to as the Chinese New Year.
Chief Guest on the occasion was You Yi, Cultural Counselor of the Embassy of the People's Republic of China. Attendees included Director General NUML Brig. Riaz Ahmed Gondal, Executive Director Pakistan-China Institute Mustafa Hyder Sayed, as well as heads of different schools, reporters from media and news agencies, and a large number of students and teachers from various educational institutions in and around Islamabad.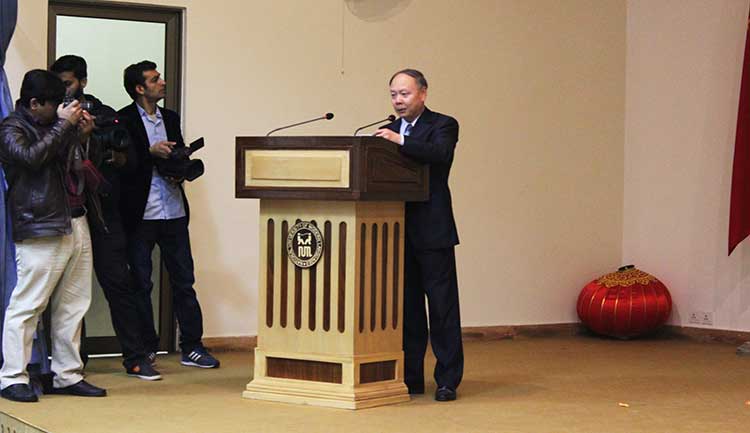 Cultural Counselor You Yi addressing the audience
In his keynote speech, the cultural counselor lauded the efforts of the Confucius Institute and stated that it was playing a key role in the promotion of Chinese culture in Pakistan. He explained that the Spring Festival is a time of celebration for Chinese people, who spend it with their families to start the year with good luck and prosperity. He further added that the increased exchange of language and culture in recent times had helped to strengthen the bond between Pakistan and China, and thanked the Confucius Institute and NUML for organizing such a vibrant and colorful event.
Addressing the audience, the Director General said that NUML is proud to be a part of the China-Pakistan Economic Corridor (CPEC). He explained that under CPEC, the NUML International Center of Education (NICE) was being established at the Xinjiang Normal University to teach various languages to the Chinese people in addition to Urdu and English. He also announced that NUML would set up its campus at Gwadar, the opposite end of the CPEC route, to teach Chinese language to the locals, in order to gain maximum advantage out of this project.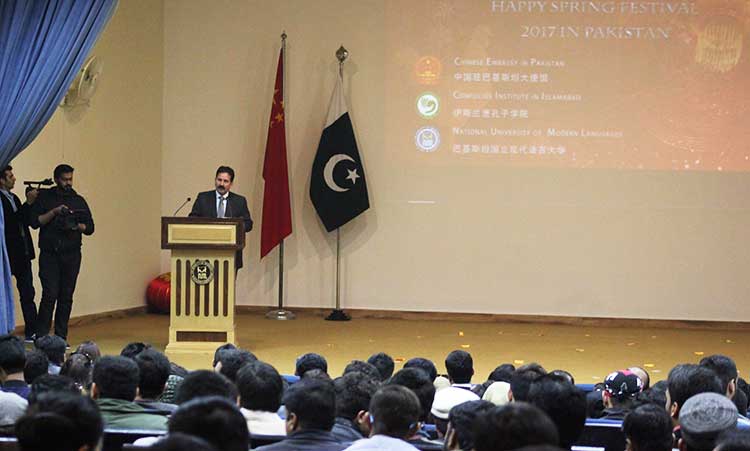 Director General NUML Brig. Riaz Ahmed Gondal during his speech
The opening speeches were followed by a variety of colorful performances on the Spring Festival and Chinese culture by students of various schools in the twin cities, including City School, Beaconhouse, The Lynx School, Headstart, and Roots School System. The performances not only depicted various aspects of Chinese culture and tradition, but also represented the culture of the different provinces of Pakistan.
The Chinese New Year of 2017, or the 'Year of the Rooster', began on the 28th of January this year and will go on till the 15th of February next year.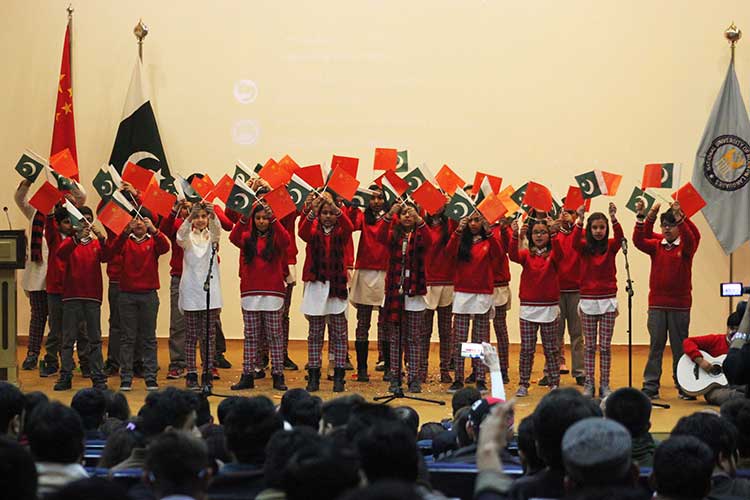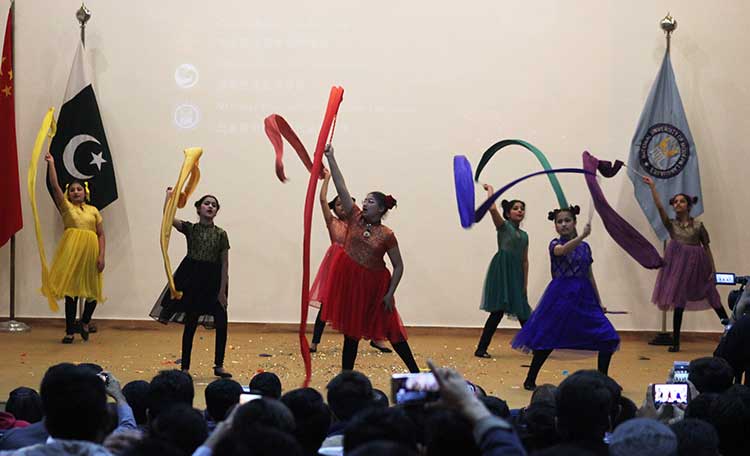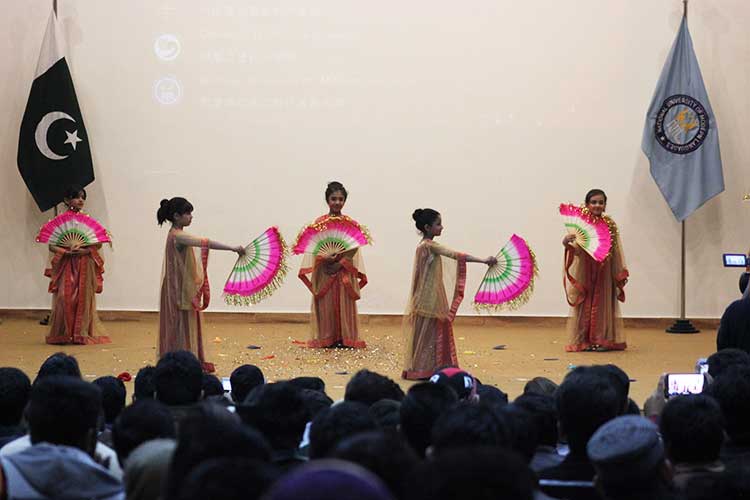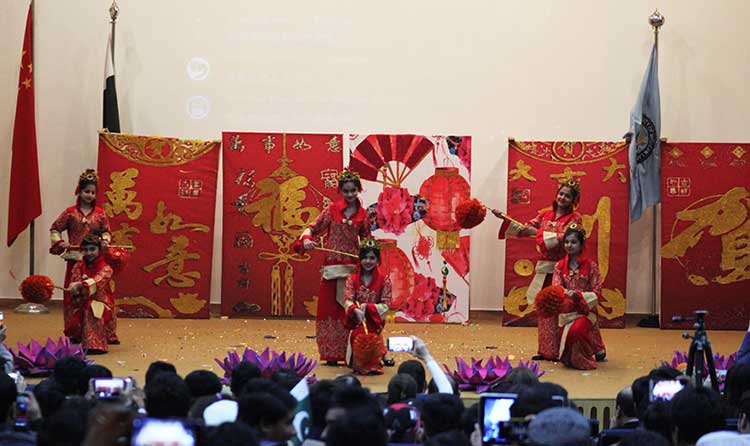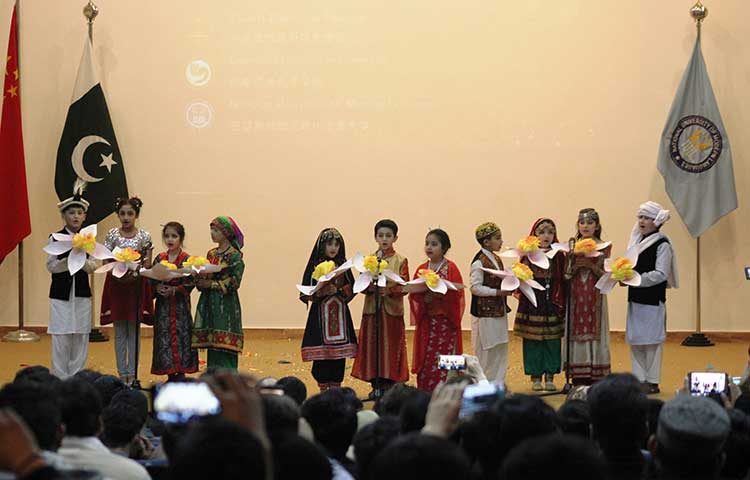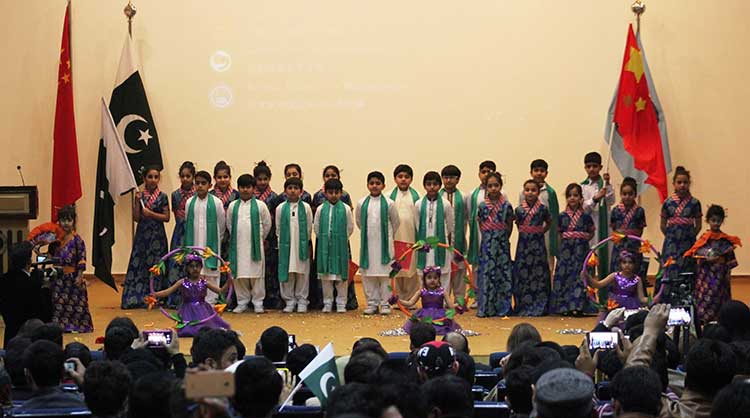 You may also like: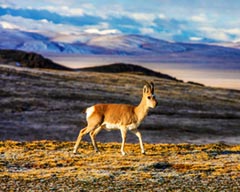 Hoh Xil: Kingdom of Wild Animals
(January 18, 2018)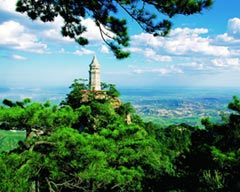 Panshan Mountain of Ji County
(January 11, 2018)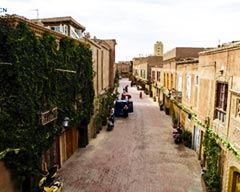 Stories from the Old Town of Kashgar
(January 04, 2018)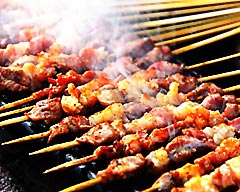 International Cuisine in Urumqi
(December 27, 2017)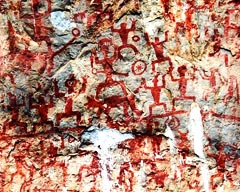 Zuojiang Huashan Rock Paintings, Guangxi
(December 19, 2017)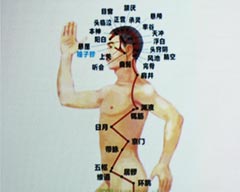 Seminar on Chinese Outlook on Life and Contemporary Value of Chinese Medicine
(December 15, 2017)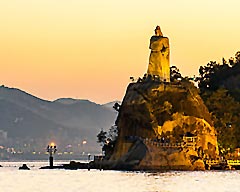 Gulangyu Island: The Island of Music
(December 13, 2017)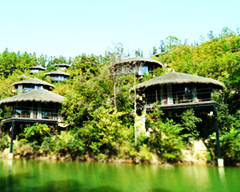 Mogan Mountain Farm Villas
(December 06, 2017)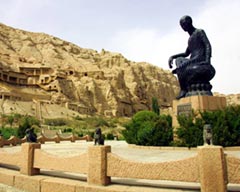 Kuqa: The Old Town on the Silk Road
(November 29, 2017)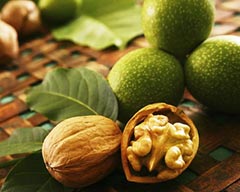 The Walnut Trees of Xinjiang
(November 23, 2017)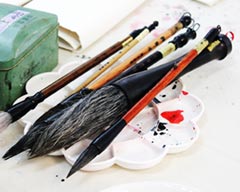 Chinese Ink-Wash Painting at China Cultural Centre, PNCA
(November 23, 2017)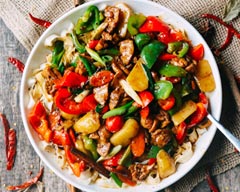 Famous Xinjiang Delicacy: Big-Plate Chicken
(November 16, 2017)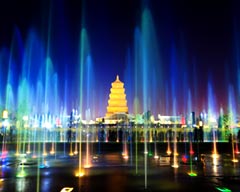 Shaanxi: New Glories on the Silk Road
(November 08, 2017)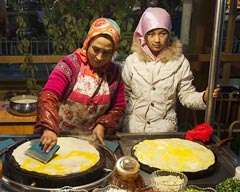 The Bustling Moyu Night Market
(November 01, 2017)