Chongqing: A City on the Belt and Road
Written by: Feng Yang
Posted on: June 01, 2017 |

Comments | 中文
Chongqing, a modern city on the Belt and Road (source: Thousand Wonders)
Chongqing is a famous historical and cultural city of China, and also the birthplace of "the ancient Ba and Yu" culture of China. Located both in "the Dragon Tail" of the Yangtze River Economic Belt (abbreviated as "YREB" hereafter) and in the Three Gorges Economic Belt, and as the regional axis of Southwest China that connects West and East China, the city is a major bridgehead that links East, Middle and West China.
If you've heard of Chongqing, perhaps it is because the city is known as "the hot pot capital of China" and for its varied and abundant tasty food. If you love the city, perhaps that is because it provides very "bashi" (a local dialect word meaning "comfortable") hot springs since it is "the hot spring capital of the world." If you cannot forget the city, the reason must be the great opportunities that it offers.
Chongqing is a very charming place. Now it is showing the world its unique charms with its high-speed development and vigorous, innovative culture.

Yangtze River (source: Thousand Wonders)
Great Changes in the Last Two Decades
In 1997, Chongqing City was officially declared as a new municipality directly under the Central Government of China, ushering in a new chapter for its fast development. For the two decades after 1997, this municipality has witnessed profound influences brought by the Reform and Opening Policy of China, and great changes have been taking place in the city. Within just 20 years, Chongqing people have managed to provide their city with the highest economic growth rate in the country.
Now, with a practical and open-minded attitude, Chongqing advances with time and is marching forward with the progress of the world: in the places of Nanping CBD of Nan'an District, Guanyinqiao of Jiangbei, Jiefangbei of Yuzhong, the Three Gorges Square of Shapingba, and Yangjiaping of Jiulongpo, people constantly see a picture of fast changes and the vitality that the city has. These are the places where stories about commercial centers and the "sleepless city" take place every day.
In recent years, Chongqing has turned its development course into the fast lane: the first inland bonded port zone of China was established in Lianglucuntan of the city; the only state-level new zone of Inland China was established in Liangjiang; the grand combined transport of "Yuxinou" International Railway ("Chongqing-Xinjiang-Europe") has opened a new page of its whole railway line and transformed China's inland logistics pattern; the third intergovernmental cooperation project between China and Singapore is located in Chongqing.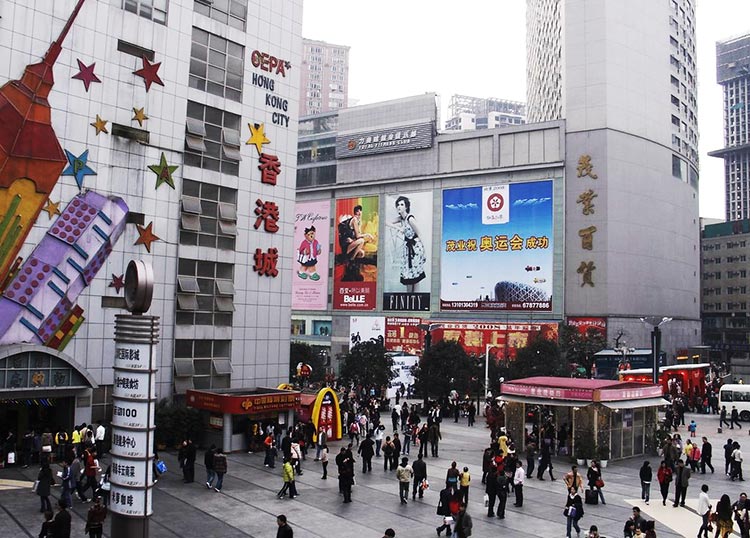 Guanyinqiao Piazza in Jiangbei District (source: Panoramio)
Gradual Consolidation of Chongqing's Status as a Hub
Compared to the coastal areas of China, Chongqing does not have the geographical advantage to develop itself as a leading city of inland open economy. However, the city has developed more convenient logistics by relying on the new aviation innovation customs clearance system. With the expansion of logistical channels and the exertion of comprehensive functions, Chongqing will hopefully become a logistics hub of China and even of Asia.
On March 31st, 2017, the direct airline from Chongqing to Los Angeles was officially opened. It is also the first direct airline between Chongqing and North America. The opening of the Chongqing-L.A. direct airline is only a miniature of the strategic plan of building a "Y-shape" grand channel around Chongqing Airport. In recent years, Chongqing Airport has continuously expanded its area and increased its numbers of both international and domestic air routes, which has brought about closer connections between Chongqing and major YREB cities, as well as the "Belt and Road" areas. By March 2017, 59 international and regional air routes had been opened for Chongqing, of which there are international airlines connecting 25 countries and 46 cities in Europe, America, Australia and Asia. By 2020, about 100 international airlines will open at Chongqing Airport, with its annual international passenger throughput reaching more than five million and taking over 10% of its total passenger throughput. An international aviation hub will take shape by then.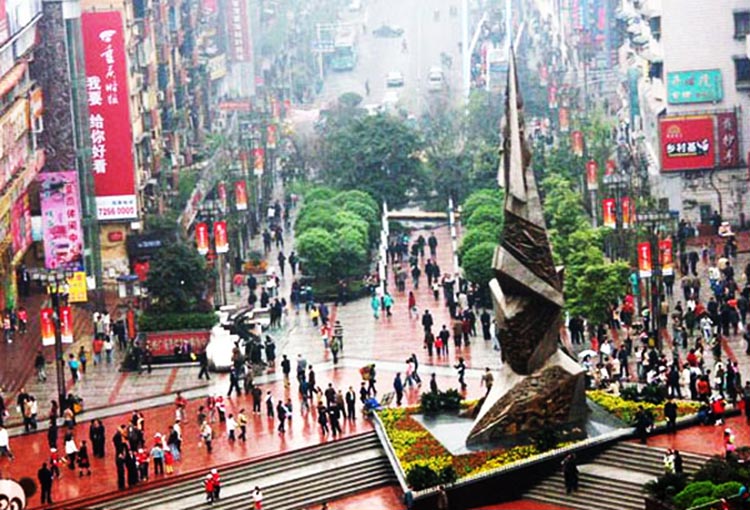 Three Gorges Square of Shapingba (source: Top China Travel)
In 2011, China's first "Yuxinou" international freight container train from Chongqing to Duisburg, Germany, was put into operation as a prelude to more freight container trains that are to run between China and Europe. In just five years, Yuxinou has already become a key logistics channel that links up Eurasia. Starting from Chongqing, Yuxinou freight container trains leave China at Alataw Pass of Xinjiang and run through Kazakhstan, Russia, Belarus and Poland, before arriving at Duisburg, Germany. Now, "Yuxinou" international railway transport from Chongqing to Duisburg only takes 12 days and 1/4 of the cost of air transport. As its influence grows and operation becomes easier, it will be chosen to deliver more and more cargo. The ratio of import volume to export volume has reached over 3/5 now. And with the opening as well as the normalized operation of the grand clearance system, the time cost and price of Yuxinou transportation has dropped significantly when compared to its first few journeys.
As the only municipality directly under the Central Government of China in West China, Chongqing was declared as China's third Free Trade Zone in 2016, which added wings to an "already tiger". Relying on a series of policies designed for the Free Trade Zone, the location advantage of Chongqing for being the connecting point of the "Y-shape," which is formed by two national strategies, "the Belt and Road" and the YREB, will be more evident and they will surely further consolidate the city's status as a hub of Southwest China. Meanwhile, Chongqing's transportation advantages in waters, on land, and in air are also prominent, which will certainly make it a transportation center that connects West China to the world and Inland China's trade, aviation, and distribution center.
You may also like: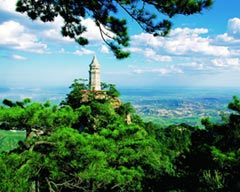 Panshan Mountain of Ji County
(January 11, 2018)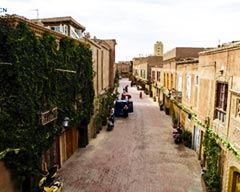 Stories from the Old Town of Kashgar
(January 04, 2018)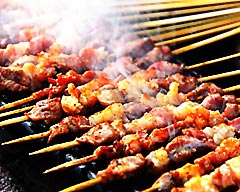 International Cuisine in Urumqi
(December 27, 2017)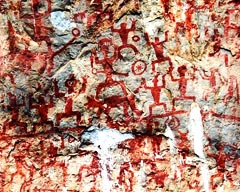 Zuojiang Huashan Rock Paintings, Guangxi
(December 19, 2017)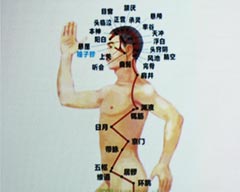 Seminar on Chinese Outlook on Life and Contemporary Value of Chinese Medicine
(December 15, 2017)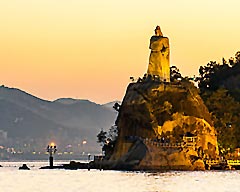 Gulangyu Island: The Island of Music
(December 13, 2017)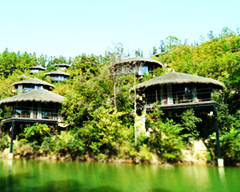 Mogan Mountain Farm Villas
(December 06, 2017)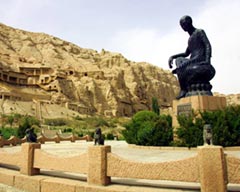 Kuqa: The Old Town on the Silk Road
(November 29, 2017)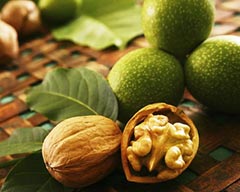 The Walnut Trees of Xinjiang
(November 23, 2017)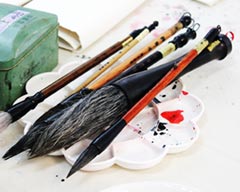 Chinese Ink-Wash Painting at China Cultural Centre, PNCA
(November 23, 2017)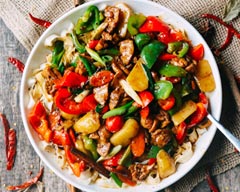 Famous Xinjiang Delicacy: Big-Plate Chicken
(November 16, 2017)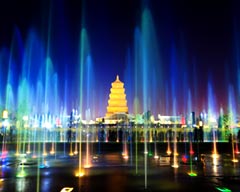 Shaanxi: New Glories on the Silk Road
(November 08, 2017)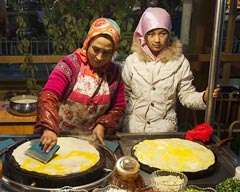 The Bustling Moyu Night Market
(November 01, 2017)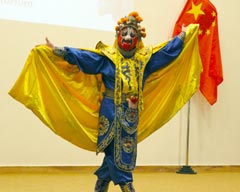 South-Central University for Nationalities Art Troupe performs in NUML, Islamabad
(October 25, 2017)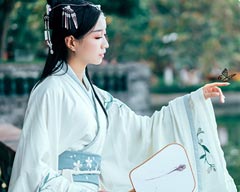 The Traditional Chinese Dress: Gowns
(October 24, 2017)