Coke Studio: A New Season of Melodies
Written by: Syed Abbas Hussain
Posted on: August 18, 2016 |

Comments | 中文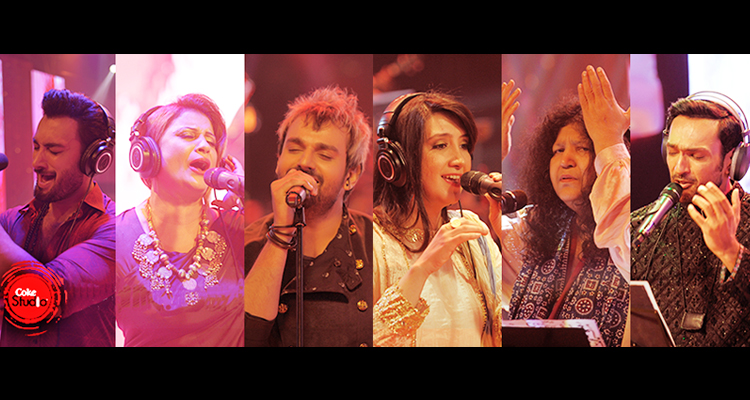 (l-r) Umair Jaswal, Naseebo Lal, Ali Khan, Zeb Bangash, Abida Parveen and Ali Sethi
A perennial musical extravaganza that shows the best of Pakistan's musical talent, Coke Studio is a programme that is anticipated by music lovers every year, for it is a creative exploration of South Asian music. The last season produced memorable tracks such as the massively popular Tajdar e Haram by Atif Aslam, Sami Meri Waar (which was as popular for its musical content as it was for Umair Jaswal's passionate swaying), Gul Panra's Persian duet Man Aman Deeyam and Ali Sethi's Umraan Langiyan. As always, expectations have been soaring high this year, and Strings, the producers of the show, had a tough act to follow and the pressure of outdoing none but themselves.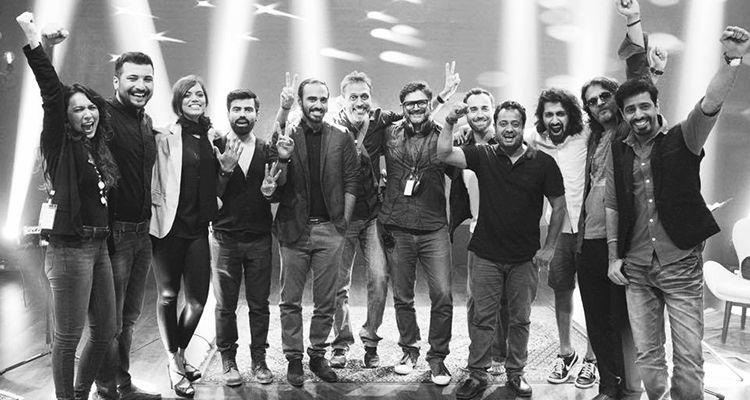 Coke Studio team season 8
The Coke Studio session this year began on a patriotic note, with the lineup of musicians being introduced like last year, through a patriotic ballad. This year, it was a tribute to the classic Aye Rah-e-Haq Ke Shaheedo. The soulful song played out as a soft melody sans drumbeats, and one by one introduced the assortment of singers which consisted of some Coke Studio favourites like Rahat Fateh Ali Khan, Zeb Bangash, Saeen Zahoor, Ali Azmat and Noori, along with fresh talent like Nirmal Roy and Kashif Ali, as well as some some intriguing choices like drama actor Mehvish Hayat (who had not revealed her ability to sing thus far) and Mohsin Abbas of Mazaaq Raat fame. The presence of the late Amjad Sabri among the lineup makes it all the more emotional, and – given the theme of the song – at some level seems to be a tribute to him, for he presented a counter-narrative to the extremist ideology through his message of peace and love, and was martyred by the ilk of those whom he rousingly challenged through his soul-stirring Qawwali. His last performance will indeed be cherished.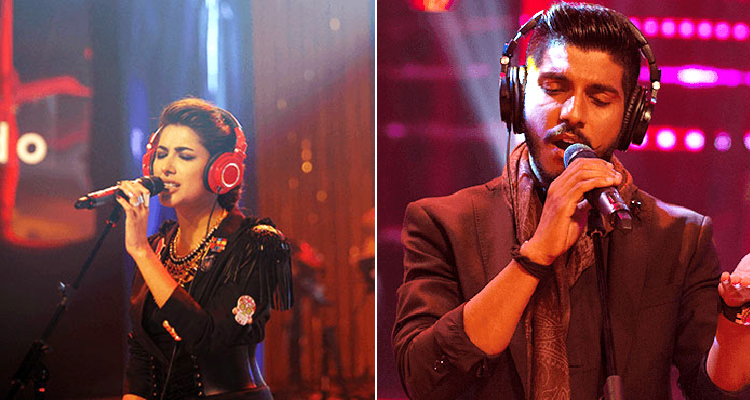 Mehwish Hayat and Mohsin Abbas Haider make their Coke Studio debut
The first episode presented a series of performances, each of them having their unique ethos. Aaqa was extremely special for it had singing legend Abida Parveen grace the studio with her thunderous vocals. She was joined by the immensely talented Ali Sethi, who has carved a name for himself in a short span of time with skillful renditions such as Aah ko Chahiye and Dil Jalanay ki Baat. Yeh Sab Tumhara Karam Hai Aaqa is an iconic Qawwali which Coke Studio took the liberty of experimenting with. Thankfully though, under the auspices of an adept music team led by composer Shuja Haider, the song was given a new and beautiful flavour, with a kind of mysticism that lingers on. It has a minimalist feel at the start, with a musical arrangement that merely supports the rousing vocal acrobatics of the singers. The musical notes flow like a gentle stream, transitioning into a climax in which the orchestra gains momentum and the song acquires a new form, lending an entrancing prayer-like quality to it.
Naseebo Lal, Punjabi cinema's favourite playback singer, made her foray into Coke Studio this season and her rustic voice complemented Umair Jaswal's groovy vocals. It was an interesting fusion, given that their styles of singing are so varied; Naseebo having a very indigenous quality to her singing, while Umair a distinctly grungy, heavy metal kind of tone. Naseebo's voice was just what was needed for the naughty folk song Sasu Mangay Kukri, and Umair's addition along with the musical arrangement gave it a punchy, Punjabi rock feel.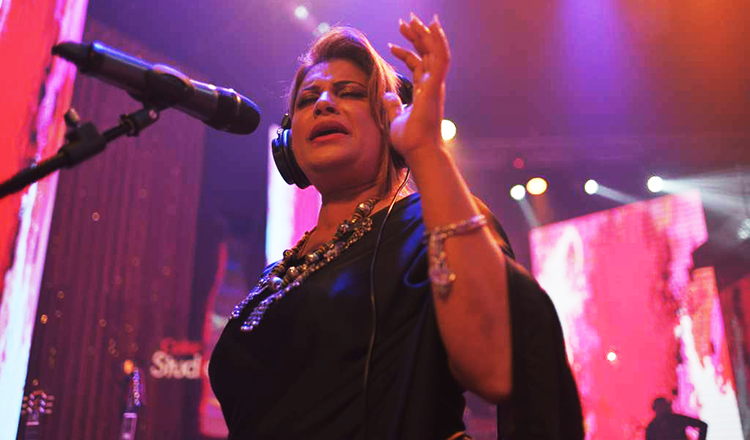 Naseebo Lal performing 'Sasu Mangay Kukri'
Zeb Bangash who is one of the leading voices of popular music in Pakistan, often heard in the soundtracks of both Pakistani and Bollywood films, is always showcased by Coke Studio in her full splendor. This season was no different. To add to that, Noori who return to Coke Studio after a long time, enter into a traditional musical space with Zeb, in the duet Aaja Re More Saiyan. This endearing love ballad which signifies longing and desire, is a feel-good folk track that bears the simplicity of young romance found in rural folklore like Heer Ranjha and Sohni Mahiwal. The musical arrangement of Dhol, Daflee, Moorchang and the Mandolin, retains the earthiness of the song while the guitar strums gently in the background to further enrich the breezy sound, without disrupting the aura it creates.
The first episode also marked the come-back of Ali Khan, who rose to prominence with his hit track Saathiya around a decade ago. With his track Jaane na Tu in the opening episode, he remains in his comfort zone, and sticks to his genre of melancholic love. The listenable track is rendered effective with the violins arrangement, giving it a soulful sound that has a tendency to lend itself to humming.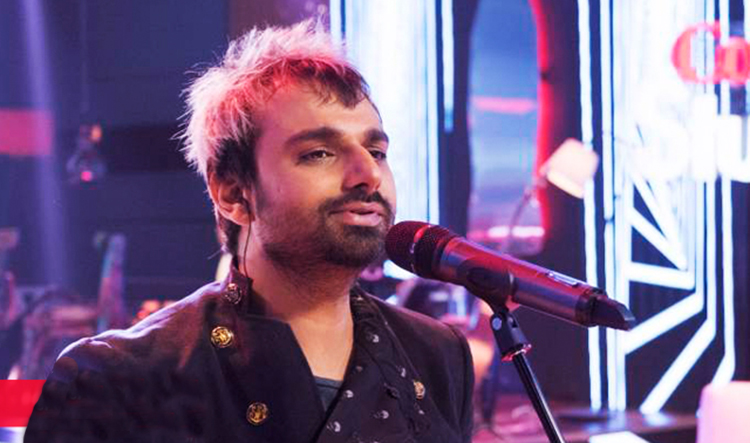 Ali Khan makes a return after almost a decade
While the versatility of the singers with their distinct, yet complimenting styles shines through the first episode of Coke Studio, the house-band members, consisting of the likes of the energetic drum player Ahad Nayani, tabla player Babar Khanna and guitar player Imran Akhoond among others, deserve due credit for the richness of music they endow the vocals with, and the magic they create in the process.
With a promising start to the new Coke Studio, one is only left to crave for more.
You may also like: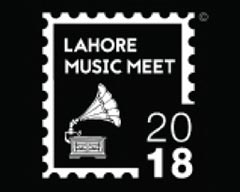 Lahore Music Meet - 4th Edition
(January 10, 2018)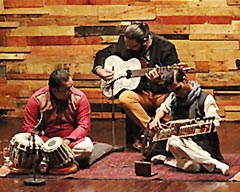 'Likhay Jo Khatt Tujhay' - An Olomopolo Media & Qissa Khwaan Production
(November 21, 2017)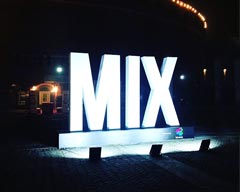 The MIX – Pakistan's First Tech Centered Festival
(November 15, 2017)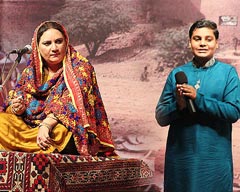 Bali Jatti Rooftop Theatre Opens in Lok Virsa, Islamabad
(October 16, 2017)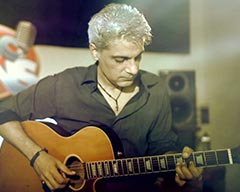 Tribute: Aamir Zaki
(June 03, 2017)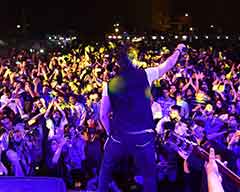 FACE Music Mela 2017: Promoting Diversity and Harmony through Music
(April 24, 2017)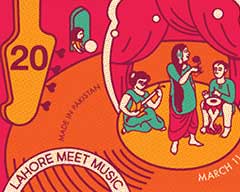 LMM 2017: More Than Just Music!
(March 13, 2017)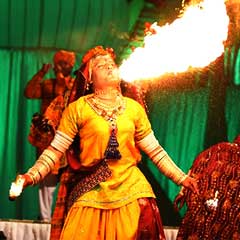 The Mystic Music Sufi Festival 2017
(February 14, 2017)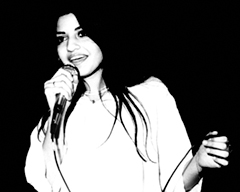 The Unforgettable Nightingale: Nazia Hassan
(August 12, 2016)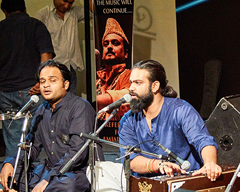 The Music Will Live On: Reference for Amjad Sabri at Lok Virsa
(July 01, 2016)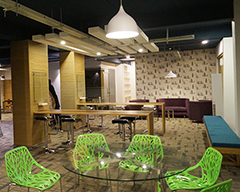 The Hive: Blending Work with Entertainment
(May 30, 2016)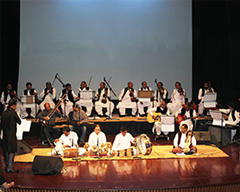 'Sachal Studios Orchestra' Performs at PNCA, Islamabad
(May 09, 2016)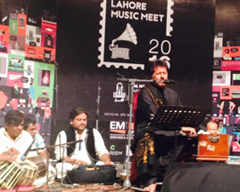 Lahore Music Meet - Pakistan's First Ever Music Symposium
(April 04, 2016)