Cultural Lighthouses of a City - Bookstores in Yangzhou
Written by: xinhuanet
Posted on: April 27, 2017 |

Comments | 中文 (Chinese)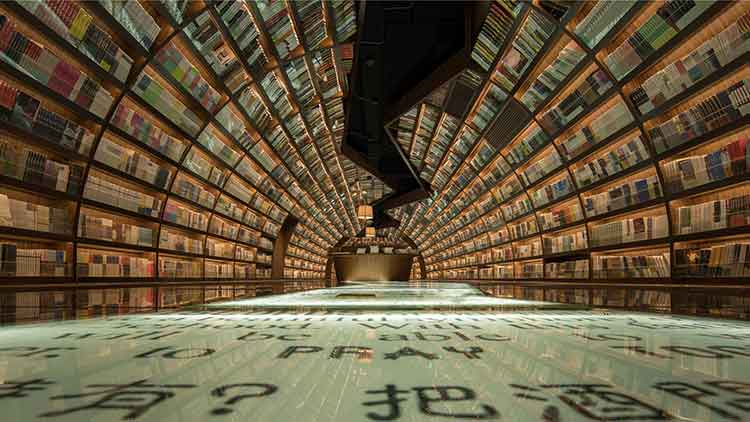 Zhongshuge bookstore in Yangzhou (source : Inhabitat)
Yangzhou, a city with 2500 years of history, is revitalizing its profound culture since the Tang and Song Dynasties.
Closely related to the culture of a city, libraries and bookstores play an irreplaceable role in providing a spiritual space for its citizens. If one takes a tour of Yangzhou, he or she will certainly enjoy the modern vigor of this time-honored city, and its stylish bookstores in particular.
Public Libraries and Bookstores: A City Light in Yangzhou
Entering the Jienan Bookroom, one of the five 24-hour bookrooms in the city, one can see that the quiet courtyard with flowers and plants is shut off from the crowded and noisy business street named Dongguan Culture Street. There are several similar-themed bookstores located in the downtown areas of Yangzhou, such as the Hongfan Stop in Guangling New District, Weiyang Street Bookstore in Economic Development Zone, City Cultural Centre, Hongqiao Pavilion, etc., and they are cultural landmarks of the city.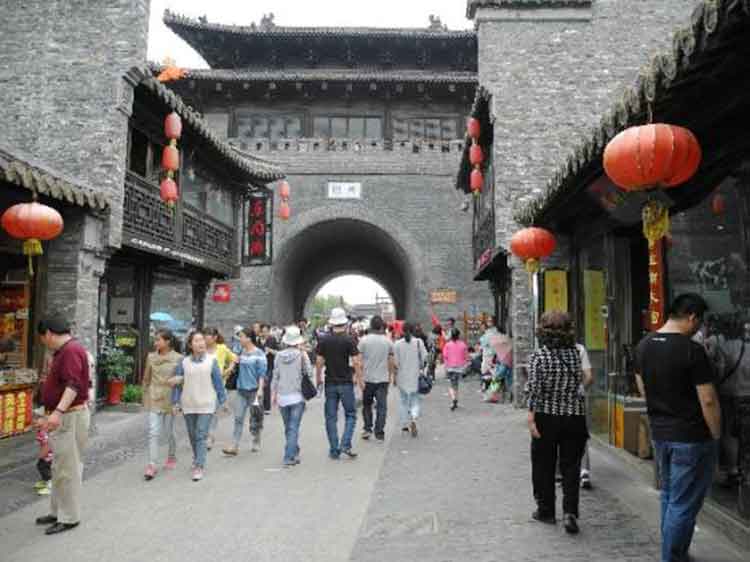 Dongguan Culture Street (source: Trip Advisor)
Mr. Xie Zhengyi, CPC Party Secretary of Yangzhou City, told the reporter, "We are willing to set up the 24-hour city bookstores at the most crowded places in the city centre, so that our citizens can go to the closest and most convenient bookstores to read. Reading should become an inseparable part of our daily lives. Yangzhou people are confident about their cultural history, but they should be encouraged to cultivate consciousness of modern culture as well."
The biggest one among the five is located at the Economic Development Zone, with an area of 300 square meters and 20,000 books on shelf. Here, one sees that children use sanitizer before reading as they are at home and they borrow and return books by themselves skillfully with the help of a self-service system. The readers can use computers provided at the E-reading section to search for and read books, watch movies and surf the internet.
In July 2016, the Zhong Shu Ge, initiated from Shanghai and praised as the most beautiful bookstore of China, opened its fourth chain store in Zhenyuan Fashion Street, Guangling District of Yangzhou. The inner decoration of the bookstore changes with the reader's movements, mixed with the elements of the old town and street scenes of Yangzhou. The annular wall of its main hall is filled with books, like a tunnel or boat with dark awning, the most frequently seen boats in South China rivers. The recreational sections are linked with arch bridges and streams, and the relation with the bridge and water is used as a reflection between people and books, respective but related as the same time.
Books are stepping into the daily life of Yangzhou. At present, a public bookstores and library service system is active, which consists of one card for every venue, reading rooms, self-service libraries and smart phone libraries. There are five 24-hour bookstores, 16 libraries that can be accessed with the Book Card, 50 moving reading rooms at communities and four 24-hour self-service libraries scattered around the city, and the special issued Reading Card for migrant workers can be used in 71 bookrooms. The public library service system has created an inviting reading atmosphere throughout the city, plus various public events organized by public agencies, such as offering the Reading Card free of charge, opening a smart phone library, WeChat library, TV library channels, organizing a reading festival named after famous modern Chinese writer Zhu Ziqing, and public lectures to arouse the extensive interests of reading among the citizens.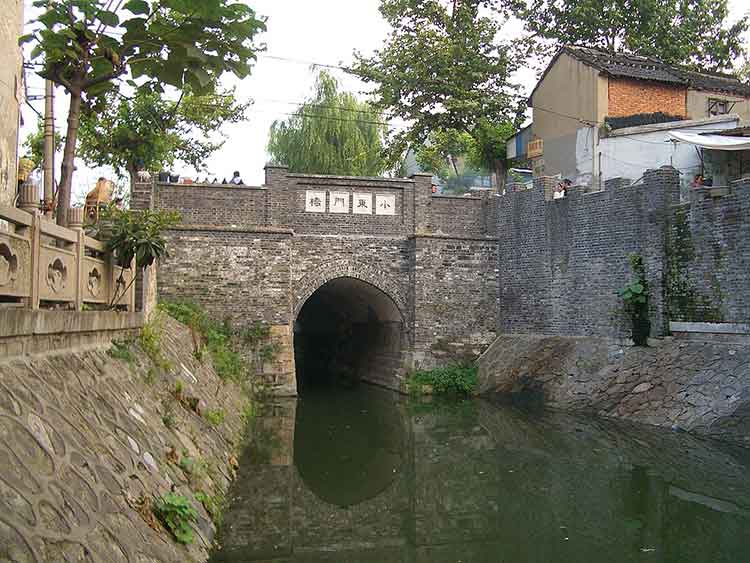 Guangling District (source: Wikipedia)
Independent Bookstores: another possibility to enjoy reading life
The small but home-like Biancheng Bookstore sits at the Pishi Street of Guang Ling District of Yangzhou, running a business of restoration of old books rather than selling new books. Displayed in its storefront window are private collections of old books of Wang Jun, the owner of the bookstore, of which are the handwritten copies of books in Ming and Qing Dynasties (around 1400-1900 AD) or restored ancient classics. Diversified management is the way out for running most independent bookstores, and Biancheng provides a special tailored service for its customers regarding book-making as art. Biancheng also joined the Lodging Bookstore Plan as one of the first groups of independent bookstores of the city in 2016, providing 5 beds for people coming from afar for the love of books.
Different from the simplicity of Biancheng, the hundred-yards-away "Fusheng Liuji" bookstore ("Fusheng Liuji"-(??????) is the name of a book written in 1808 by Shen Fu, a scholar of mid-Qing Dynasty, and since then the book has enjoyed a very special position in the "note-style" literature history of China) is sending out the flavor of literature-loving youngsters. Three years ago, Hang Shuzhi, a journalist, quit his job in a newspaper and opened this bookstore and named it after one of his favorite books. The place serves as his design studio as well, organizing various sharing sessions attended by famous scholars, writers, artists and travelers from afar, as well as friends and mates nearby. As seen by the reporter, most of the readers coming to the store are young people. "Most of my friends live in the new town, and there are fewer and fewer young fellows in the old town, and that's why I chose to open my bookstore in the old town, because I love the old town very much and want to bring more youngsters back here," said Hang Shuzhi sincerely.
Compared to continuous rows of skyscrapers, bookstores scattered in the corners of the city quietly manifest the local cultural features of the city. Public libraries, large bookshops or independent bookstores are all an indispensable part of the city culture, meeting requirements of people of different age groups. Like the cultural lighthouses of the city, bookstores of Yangzhou are leading the way among readers in searching for their spiritual homes.
Translated by Wu Jinying
You may also like: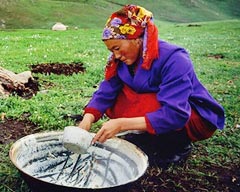 Organic Food of China
(September 21, 2017)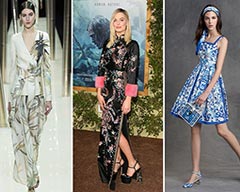 Chinese Cultural Influence on International Fashion
(September 14, 2017)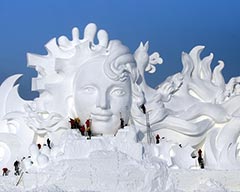 Harbin - A Summer Ice City
(September 06, 2017)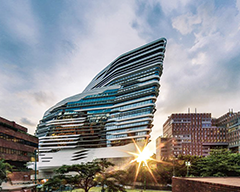 Modern Architecture in Hong Kong Universities
(August 31, 2017)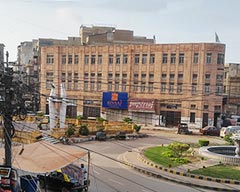 The Pakistan Chowk Initiative
(August 28, 2017)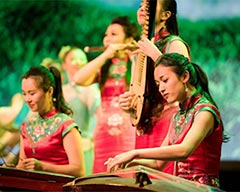 Travel around China with Folk Songs
(August 24, 2017)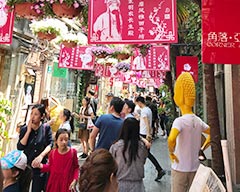 Walking Through Tianzi Fang, Shanghai
(August 21, 2017)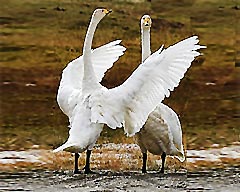 Bayanbulak: The Beautiful Homeland of Swans
(August 18, 2017)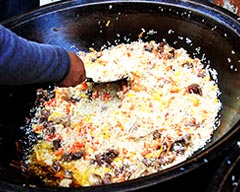 Pilaf: A Taste of Xinjiang
(August 08, 2017)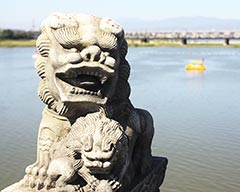 The Stone Lions of Lugou Bridge: When were they carved?
(August 03, 2017)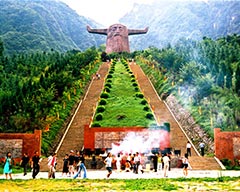 Shennongjia: Land of Colours
(July 26, 2017)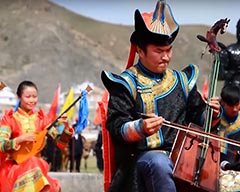 My Xinjiang: A Micro-Documentary by a Student
(July 19, 2017)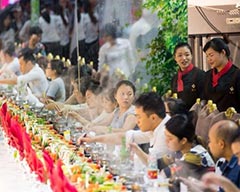 A Bite of Chongqing
(July 12, 2017)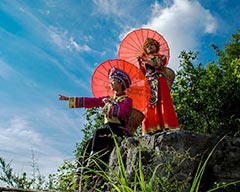 Longgang Scenic Area, Yunyang, National Geological Park
(June 22, 2017)