Daachi Arts and Crafts Exhibition 2017
Written by: Mahnaz Shujrah
Posted on: November 13, 2017 |

Comments | 中文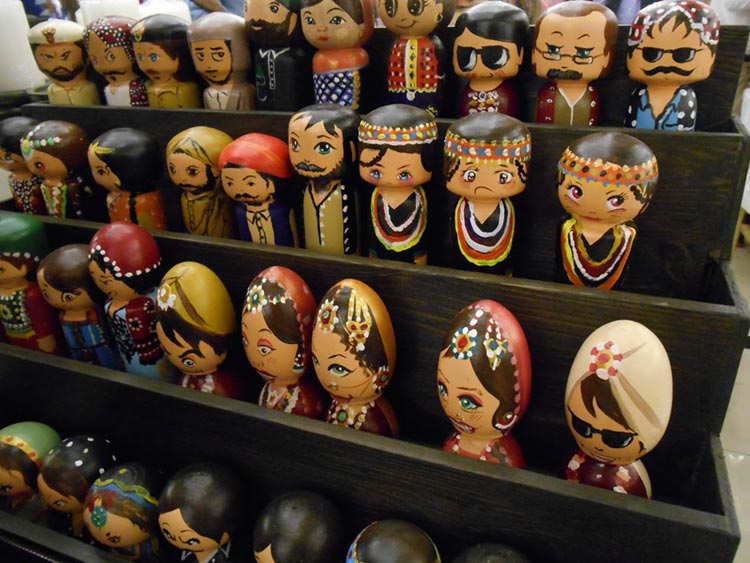 Wooden dolls by Arzee
After great success in previous years, the much awaited Daachi Arts and Craft Exhibition has returned to Lahore. The event is organized by the Daachi Foundation, an established non-profit which plays an active part in highlighting our traditional culture and preserving local heritage. Typically, craftsmen and artistes from all over Pakistan gather to showcase their unique creations and products in the exhibition. This year, the exhibition is being held in Model Town Community Center from November 11th to 13th.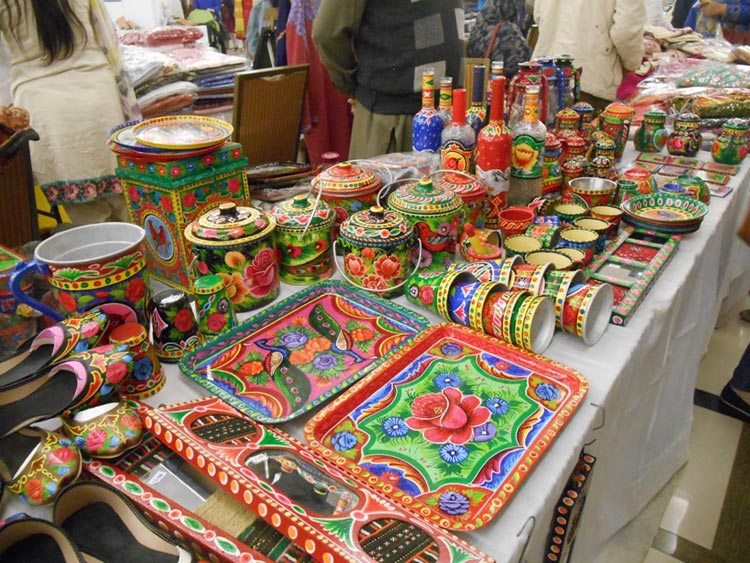 Truck art stall
On the very first day, the large hall was jam-packed with a conglomeration of colorful stalls, carrying jewellery, shoes, herbal products, clothing and paintings. The variety of items included wooden furniture from Swat, embroidered wallets from Quetta, pottery from Multan, and handmade attire from interior Sindh. The theme for this year is "Animals": they were incorporated in the block printed clothing, in crafts, and in items such as the camel skin lamps. Some of our favorite stalls from last year, such as Mosaics by Amna Aslam, were present but there were many new ideas and brands to be found as well.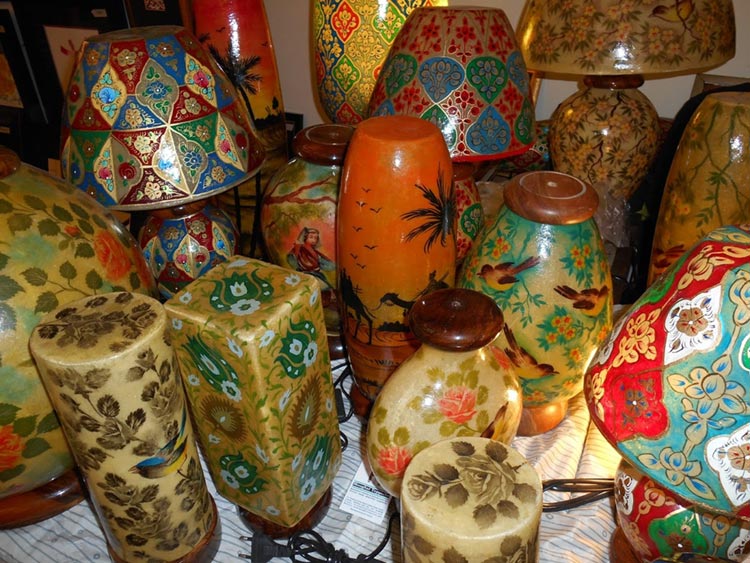 Handpainted camel skin lamps
Personally, the variety in jewellery attracted me the most: semi-precious stones exquisitely set in necklaces and earrings, pure silver jewellery with detailed engravings, and traditional adornments from different areas. One of the busiest jewellery stalls had copper bracelets which were supposed to have healing properties, and gem bracelets that the customer could get their Urdu initials engraved in! Another stall, 'Coffer,' had jewellery with distinguishable geomantic designs, standout pieces to set one apart from the crowd.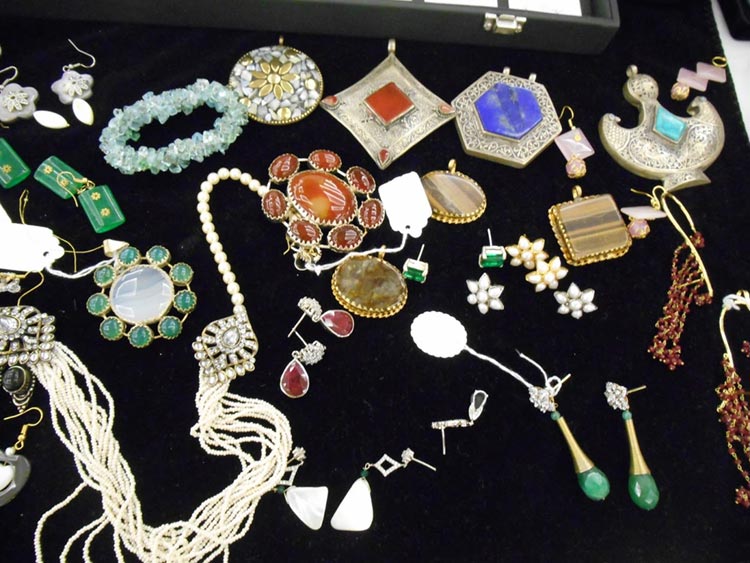 Gem jewellery
Diverse shoes, mostly handmade and in pure leather, were also available. As always, khussas with truck art patterns were all the rage. This year, "Jooti Kapra Makaan," stole the show, by showcasing customized hand painted khussas, with contemporary designs. The manager of the stall was the artist herself, and the scenes carefully rendered on each pair showed her creativity.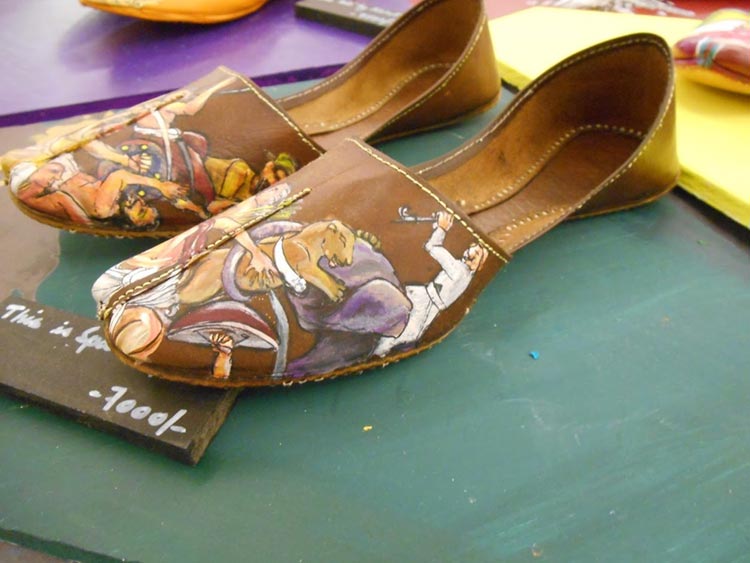 Khussa by Jooti Kapra Makaan
Another unique stall, "Arzee," had wooden dolls, delicately hand painted, and all representing different ethnic groups of Pakistan. Some famous public figures, such as Abida Parveen, had also been painted. Arzee provides you with the option to get your own customized doll made as well, a pretty cool idea for a gift! Their stall also featured some stylish handbags.
As a fan of origami and paper mache, I was impressed by the stalls of "Paper Talks" and "Paper Play." Through their usage of paper to create something beautiful and intricate, they had constructed amazing shapes such as the large peacock. Many of their products, such as the large ornamental shapes which could be hung from the ceiling, were great for decorating indoor spaces.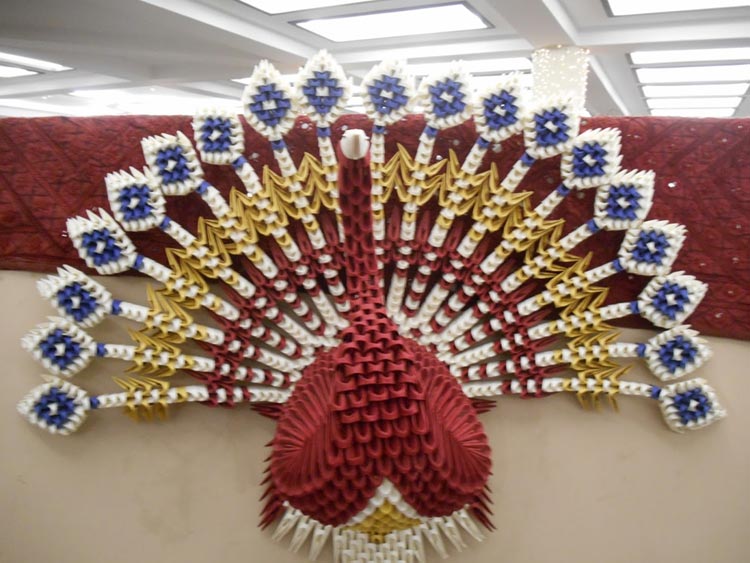 Paper peacock by Paper Play
Let's not forget that good food is also an art, and the many food stalls outside provided the perfect opportunity to take a break and enjoy. From classic delicacies, such as freshly made besan roti with saag, to traditional items with a twist such as the nutella naan from Maro Tandoor, to simple homemade desserts, there were many options to choose from!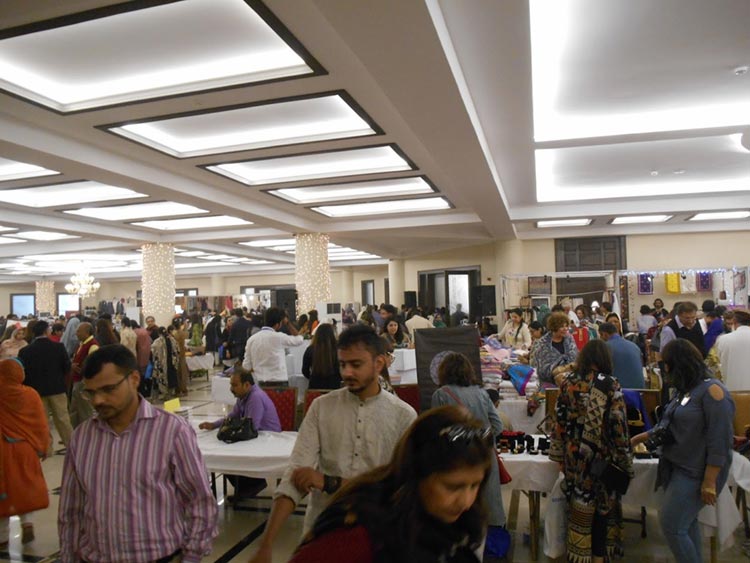 Customers at Daachi 2017
The remarkable aspect of Daachi is that it allows a relationship to develop between the creator of the product and the consumer, an aspect missing from the marketplace. Not only does the buyer value the product more when they know the story and the person behind it, but the craftsmen also feel a sense of pride and motivation when appreciation is directly conveyed to them. Pakistani handicrafts are recognized globally, and it is heartening to see the innovation and creativity in the industry that Daachi has very successfully showcased.
You may also like: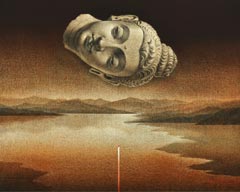 To Reflect: To Recognise
(February 12, 2018)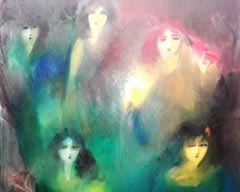 Art Review: Raja Changez Sultan at Tanzara Gallery
(January 19, 2018)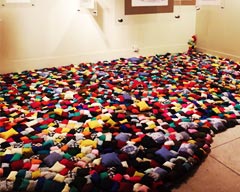 NCA Rawalpindi Degree Show 2017
(January 17, 2018)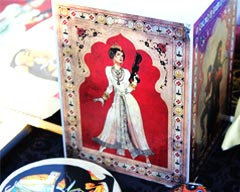 Winter Fete, Islamabad
(January 09, 2018)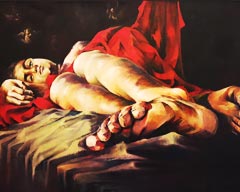 Review: 9th National Exhibition at PNCA
(January 02, 2018)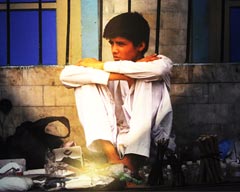 Yeh Hai Karachi 2: Photography and Film Exhibition
(December 20, 2017)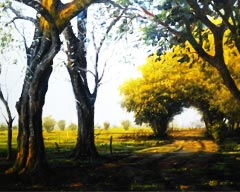 Art Review: Punjab Romanticism by Zulfiqar Ali Zulfi at Tanzara Gallery, Islamabad
(December 18, 2017)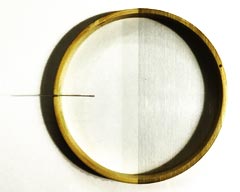 Art Review: Reading Between the Lines at Sanat Initiative, Karachi
(December 05, 2017)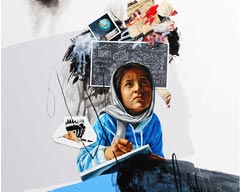 Art Review: The Onrushing 2 at Gallery 6, Islamabad
(December 04, 2017)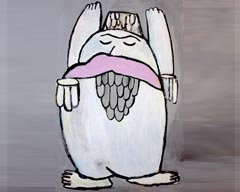 Art Review: 'Loompaland' at Studio Seven, Karachi
(November 09, 2017)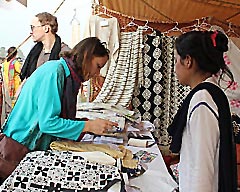 The Behbud Bazaar, Islamabad
(November 07, 2017)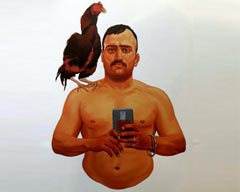 The Karachi Biennale 2017 (KB17)
(October 27, 2017)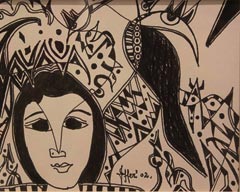 Wahab Jaffer Exhibition Opens at Tanzara Gallery, Islamabad
(October 20, 2017)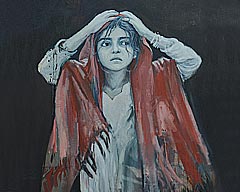 Art Review: Socio-Domestic at O Art Space, Lahore
(October 11, 2017)