'Dar ul Sukun' and Sister Ruth: Saving Divinity in Man
Written by: Yusra Hayat
Posted on: October 27, 2015 |

Comments | 中文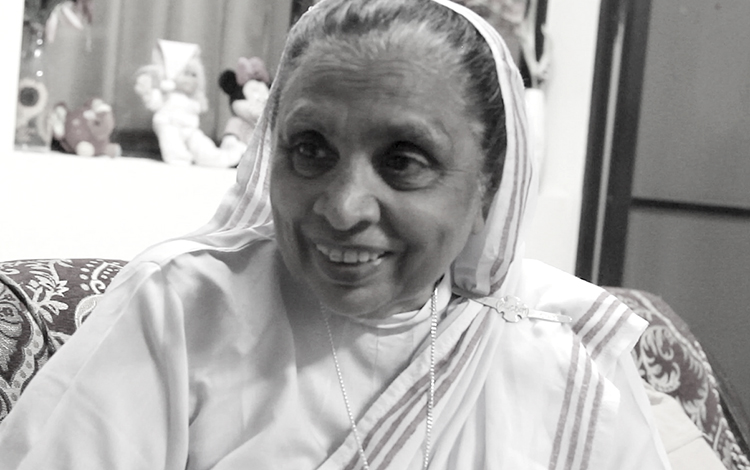 Sr. Ruth Lewis of Dar ul Sukun
The building tops rose in inky blackness against the purple-grey horizon. It was 10 am, and Ruth's eyes focused searchingly at the one-day-old baby girl someone had left at her door. Two large lumps, almost the size of oranges, covered her head. Her face was devoid of a nose or skull bone. Ruth looked around and waited for a while, but, seeing no trace of a human soul in the vicinity, took the baby inside. She cannot recall if her predominant reaction was concern or trepidation, but she felt both nonetheless. She kept the weak child in her own room, for fear of frightening people around her. "The little being couldn't even lie on her back. It was very difficult to change her diapers, but somehow I managed". It was after three weeks that, much to Ruth's joy and excitement, the baby finally opened her eyes. It was a pity that none of the neurosurgeons in Pakistan would look twice at the child, and they simply refused to operate on her. Ruth named her 'Cookie'. She explains how acute the little girl's sense of walking and talking was from a very young age. However, as Cookie grew older, the lumps on her head also increased in size, raising much fear and concern in Ruth. She accompanied Cookie on four trips to Australia, where the child underwent major surgeries and also had her nose reconstructed.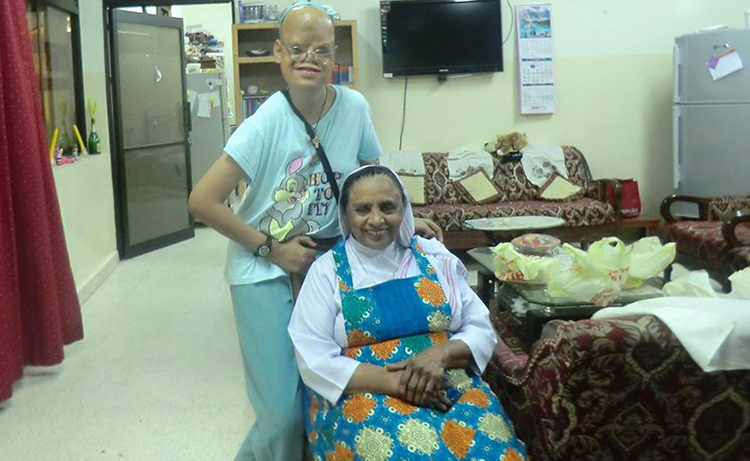 Cookie and Sr. Ruth
Slightly healthier, Cookie finished her matriculation from St. Patrick's School, Karachi, after facing rejections from various other schools, either due to a non-cooperative administration or inconsiderate parents. Today, she teaches mathematics and poetry at Dar ul Sukun, the institution that not only gave her shelter, but also allowed her to develop and explore her individuality when society rejected her.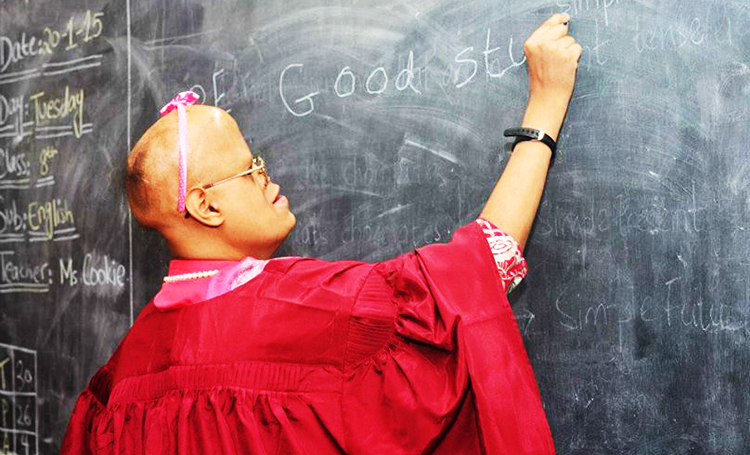 Cookie now teaches at Dar ul Sukun
Yet this miracle child is just one example of Sr. Ruth Lewis's accomplishments, and a manifestation of her remarkable philanthropic work and high values in life. Initiated in 1969 as a small house for eight physically and mentally handicapped children by a Dutch nun, Sr. Gertrude Lemmens, Dar ul Sukun has since transformed into a three-storied building with finely pruned lawns, brightly lit rooms, a snoozer's room, a physiotherapy room, an electrotherapy room, as well as recreational facilities for disabled children and adults alike, all thanks to Sr. Ruth's unwavering commitment. Her vibrant aura and selfless love has ensured that these disadvantaged people transcend their disabilities and become responsible citizens. 27-year-old Al-Amin finished 12 years of schooling, and with his deformed hands, paints nature's sceneries in oil colors extremely meticulously. Jacky Master, born with a brain deformity, works in the human resources department at a local tobacco company, and has won one gold and four bronze medals in several swimming competitions.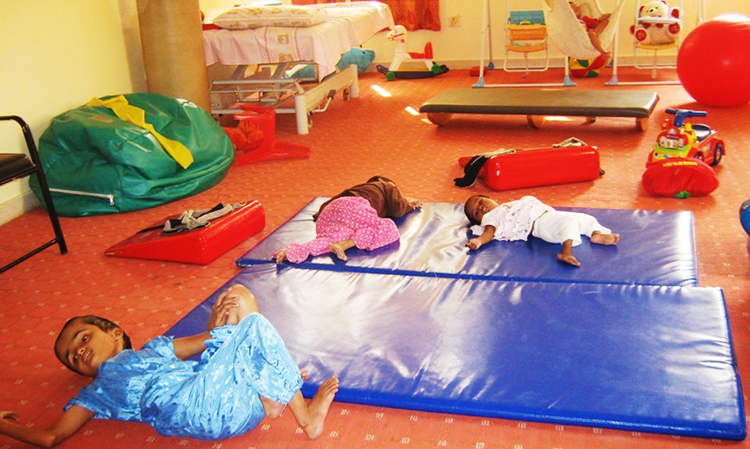 Children's room at Dar ul Sukun
Sr. Ruth, having five brothers and two sisters, had a desire to become a nun and serve God. After finishing college, she began teaching at The Christ King School along with Sister Gertrude Lemmens, who transformed Ruth's life forever. "I'd spent 12 years at a Convent school with nuns, but they failed to ignite the spark that Sister Gertrude managed to light in me within a year. She'd bend down to these children, clean them and placate them when they would throw a fit, while I would sit weeping softly," recalls Sr. Ruth. "It's the promise I made to mamma (Sr. Gertrude) that keeps me going. "Don't desert me, Ruthie", she had pleaded on her deathbed. To be honest, the transition from teaching to bathing these children (and at times grown-ups) was hard, awkward, and even embarrassing, but I won't stop now. It's become my purpose, and I see God in all of them."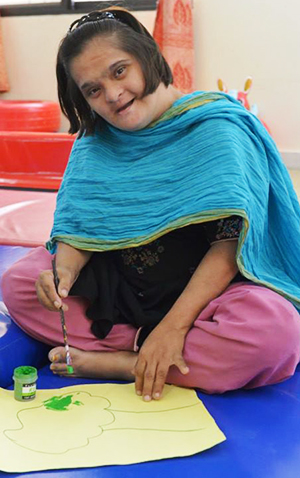 A disabled child paints during her leisure time
Sr. Ruth feels that her journey with Dar ul Sukun has been rich and enormously beneficial. "I've been blessed with so many children whom I have seen growing up and (casting a glance at Cookie who entered the dimly lit room) becoming fine ladies." The one thing that Sr. Ruth detests about her job now is the label her home receives: an institution. "I hate this word!" she exclaims vehemently. She feels that such a clinical word does not match up to the close bond she has with these children.
Revealing her future aspirations – a sensory room, a large auditorium to hold talks and seminars, and more visitors from all over the world – Sr. Ruth wishes to give Dar ul Sukun an international status. She wholeheartedly invites the youth of Pakistan to join her cause and work as volunteers at Dar ul Sukun in order to help our unfortunate children. "They're very nice and well-behaved, and they love visitors! After all, I don't know how long I have left to live now, and there's so much to do." At this point, Cookie brings her hand to Sr. Ruth's lips and turns her head, saying "Don't say that," with big watery eyes. Sr. Ruth looks at the fine young woman she has made of Cookie. Her lips twitch triumphantly, and she proudly remarks: "God is with me through them. I give so little, yet receive so much. That's why I'll never surrender."
You may also like: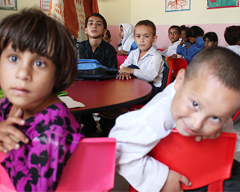 CSS School: Giving Hope to Street Children
(October 10, 2016)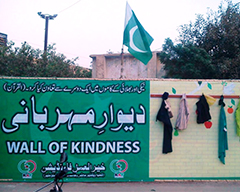 Wall of Kindness: Compassion is Still Alive
(June 01, 2016)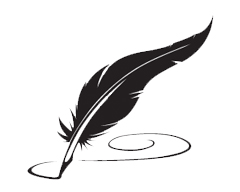 Editorial: Edhi's Legacy
(July 10, 2016)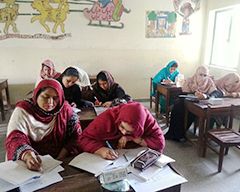 Creating an Impact with 'The Citizens Foundation'
(April 11, 2016)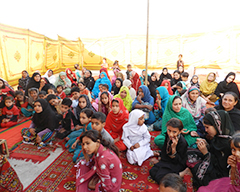 Rozan: Promoting a Violence Free Pakistan
(February 26, 2016)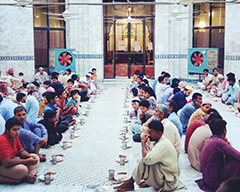 'Rizq': Combating the Problem of Food Wastage
(November 04, 2015)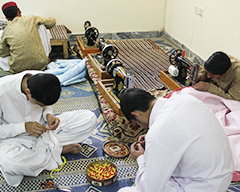 Pakistan's Heroin Addicts and Dost Foundation's Lonely Crusade
(October 22, 2015)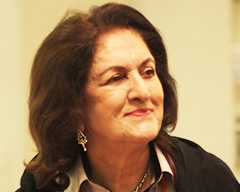 Dr. Parveen Azam: Battling Pakistan's Drug Epidemic
(October 22, 2015)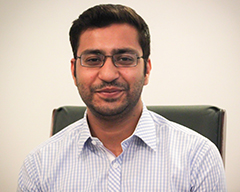 Abdullah Ali - Giving back to Pakistan
(August 13, 2015)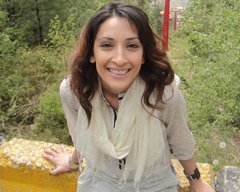 Shaida Rahim - Giving Back to Pakistan
(July 23, 2015)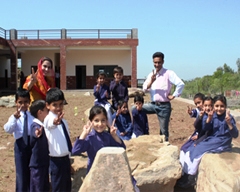 Revisiting the House of Light
(July 14, 2015)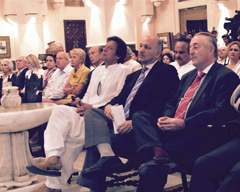 The Launch of the Karim Khan Afridi Welfare Foundation
(June 11, 2015)

Zimmedar Shehri: Citizens Activism at its Best
(July 30, 2012)