Delicious Food in Lanzhou
Written by: Yan Ziyun
Posted on: March 29, 2017 |

Comments | 中文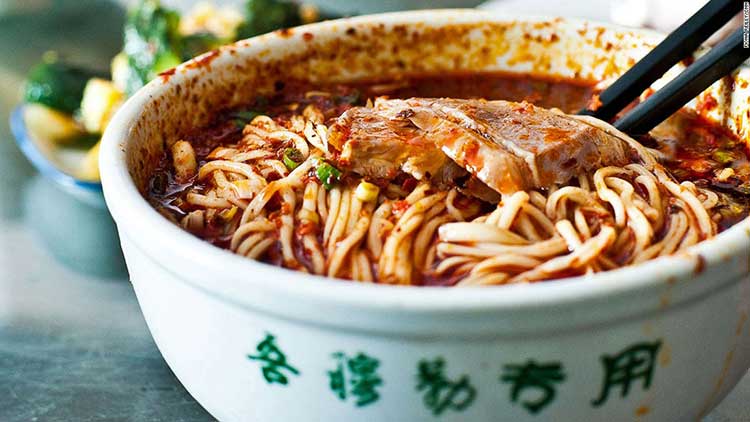 Hand-Pulled Noodles with Beef (source: CNN)
Lanzhou, a city with a long history, was formed and developed with the opening of the ancient Silk Road on the upper Yellow River, which was a "must" foothold for merchants and travelers for centuries. Now there are hundreds of types of local food, such as the famous Lanzhou Hand-Pulled Noodles, Broad Potato Jelly, "Swirling" Pancake, soothing medical tea of "San Pao Tai", a kind of tea with dates and other traditional herbs, and countless others! They attract diners from all parts of the world with their special flavors of Gansu Province.
As an old local saying goes, "Meals are the best among food, and noodles are the best among meals". In Lanzhou, what strikes travellers are the signboards of "Lanzhou Hand-Pulled Noodles", which are also seen almost everywhere in China. The local fast food, Hand-Pulled Noodles with Beef, is found both in China and other regions along the Silk Road, obviously due to the help of the merchants and travelers. A local saying suggested that this type of noodles can date back to the Tang Dynasty in its prosperous periods. But it was first recorded in the time of Emperor Jiaqing of Qing Dynasty, at least 200 years from today. As for the best of hand-pulled noodles, Ma Zilu Noodles with Beef of Lanzhou should never be left out, harboring a fame of dealing with delicate care, dough kneaded with hands and then pulled with overwhelming strength. Then come the extraordinary long, thin noodles. A bowl of Ma Zilu Noodles with the soup boiled with beef, chops of beef with ribs, green onion pieces, savory fried pepper liquid, not only satisfies the hungry stomach of a traveller every time, but also soothes his tired soul!
Actually, there is another relish snack in Lanzhou, which seems in closer ties with the Silk Road. It is the "Swirling" Pancake of Hui people (an ethnic group of Chinese Muslims). It is a scallion pancake made of dough with boiled water. After being filled with chopped green onion and broad bean, the dough is spun, chopped into blocks, crushed flat and rolled thin, and finally baked ready. When ripped apart, layers of the pancake appear, much like the flying skirts in circles worn by swirling dancers performing the dance introduced from the ancient Western Regions that were popular in the Tang Dynasty. As a strategic town on the Silk Road, Lanzhou boasts of many things with the name of the Hui people who brought them from the areas of Western Asia or Middle East. "Swirling" Pancake of Hui people must be an integration of Halal pasta from the western regions and cakes of local Han people in Lanzhou.
In Lanzhou, there is a sculpture relating to food, named "Hot Boiled Pear", standing at a crossroads of the most prosperous section "Xiguan" in the city. The sculpture was created by Jing Le, an artist of Northwest China. It has already been another symbol of Lanzhou, besides Mother Yellow River.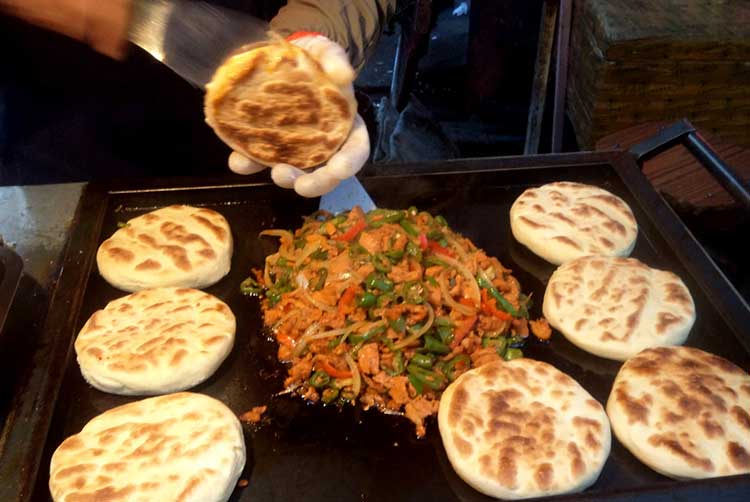 Grilled sandwich on Muslim bread (source: Elvis English)
Here is a story about the "hot boiled pear" behind the sculpture:
Legend has it that more than 1,300 years ago, the mother of Wei Zheng, Prime Minister of early Tang Dynasty, suffered a cough. She was in a dilemma, wishing to send for a doctor and dreading the bitter taste of medicine at the same time. Wei Zheng, famous for his filial piety since childhood, knew too well that his mother loved to have pears. He had the powdered herbal medicine mixed with pear juice and cooked in water until a kind of salve came out, which was both sweet and fragrant. His mother recovered soon after she took the valve.
The sculpture of Hot Boiled Pear is an artistic creation upon the legend. Winter pears are specially produced in Lanzhou. Added with crystal sugar and cooked in water fully to be either drunk or eaten, the sweetness of the fruit juices gets doubled, featuring the effects of curing coughs and reducing phlegm by replenishing vital essence and moisturizing the lungs.
Today, the stools in front of the sculpture serve as a fine temporary resting place for tourists. People who come to sit on the stools to take breaks, look around at the street views, or appreciate the artistic work. The pipe of the elder at his wrist, the felt shoes and felt hat he wears, and even the old earthen ovens used for cooking pears, are all what Lanzhou used to have in its daily life.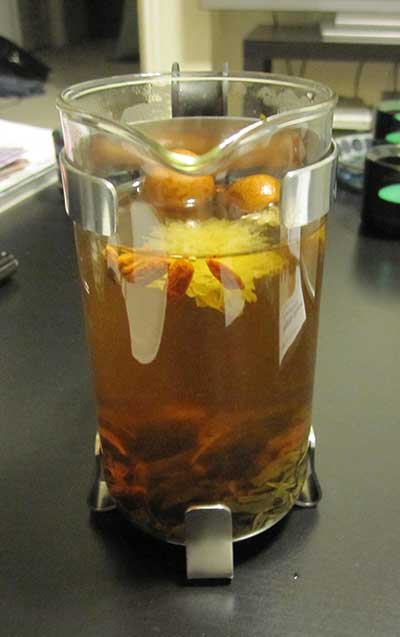 San Pao Tai (source: Ambrosia)
Broad Potato Jelly is one of the relish snacks in Northwest China. Lanzhou Broad Potato Jelly is especially famous among many others, for its unique producing process and flavor. It is characteristic of transparent, yellow luster, with tender but resilient taste. This kind of snack not only tastes good, but also sells cheap, staple food and dishes being in one. On hot summer days, what else could you expect to have but for a plate of Broad Potato Jelly, which helps arouse your appetite, besides giving you energy?
It is a basic virtue in Chinese tradition to serve tea when having visitors. In such an old city with Yellow River running right through, the San Pao Tai tea has a history no shorter than that of the ancient Silk Road. Tea houses serving San Pao Tai are easily found within the city.
San Pao Tai, also named Gai Wan Tea (tea served in a cup with a cover), dates back to the prime period of the Tang Dynasty. It was brought to Northwest China around the Ming and Qing dynasties. Combined with the drinking style of local Muslims, it has become a peculiar product with strong local features. The tea wares are delicately small, made up of three components, namely the cover, the teacup, and the saucer. That's why it is called San Pao Tai (San means three in Chinese) or Gai Wan Tea. With the seasonings of choice: chrysanthemums, longan, raisins, red dates, dried litchi and high-quality crystal sugar in the water, just a sip of it will carry one away and make one intoxicated, as the pureness of the tea, the fragrance of the fruits and the sweetness of sugar mixes together and immerses into one's mouth and stomach.
Yellow River, as it provides the Plateau of Northwestern China with a source of life, it brings life and energy to Lanzhou and nourishes the city. Lanzhou is famous for its fruits and melons. There are many types of melons, such as sweet melons, honey dew melons, and so on, together with juicy and sweet fruits here, not to mention the local food, which has attracted people travelling on the ancient Silk Road in the past and still does today.
Come and enjoy the taste of delicious food, and feel the grandeur of the Silk Road. Lanzhou welcomes you!
You may also like: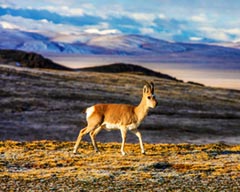 Hoh Xil: Kingdom of Wild Animals
(January 18, 2018)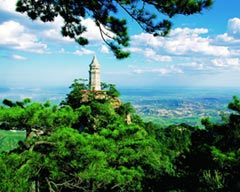 Panshan Mountain of Ji County
(January 11, 2018)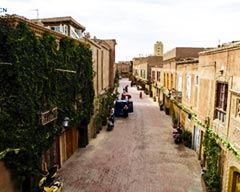 Stories from the Old Town of Kashgar
(January 04, 2018)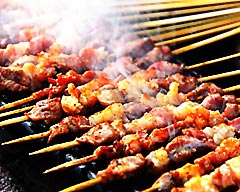 International Cuisine in Urumqi
(December 27, 2017)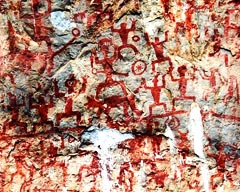 Zuojiang Huashan Rock Paintings, Guangxi
(December 19, 2017)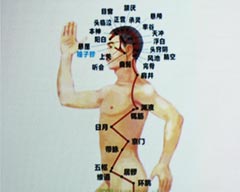 Seminar on Chinese Outlook on Life and Contemporary Value of Chinese Medicine
(December 15, 2017)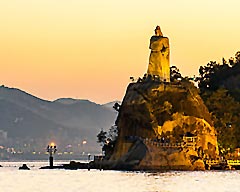 Gulangyu Island: The Island of Music
(December 13, 2017)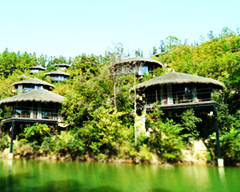 Mogan Mountain Farm Villas
(December 06, 2017)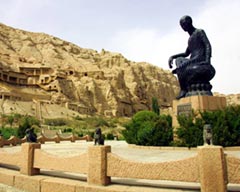 Kuqa: The Old Town on the Silk Road
(November 29, 2017)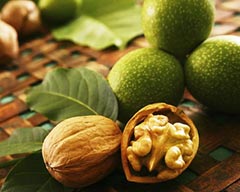 The Walnut Trees of Xinjiang
(November 23, 2017)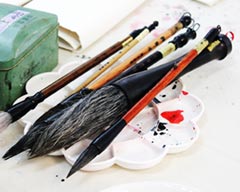 Chinese Ink-Wash Painting at China Cultural Centre, PNCA
(November 23, 2017)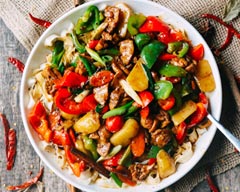 Famous Xinjiang Delicacy: Big-Plate Chicken
(November 16, 2017)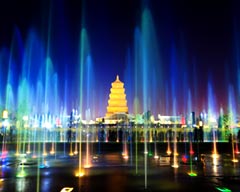 Shaanxi: New Glories on the Silk Road
(November 08, 2017)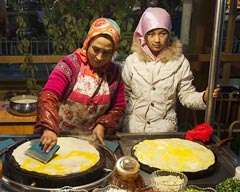 The Bustling Moyu Night Market
(November 01, 2017)