'Baaghi', a serial inspired by Qandeel Baloch
Written by: Hareem Zafar
Posted on: July 31, 2017 |

Comments | 中文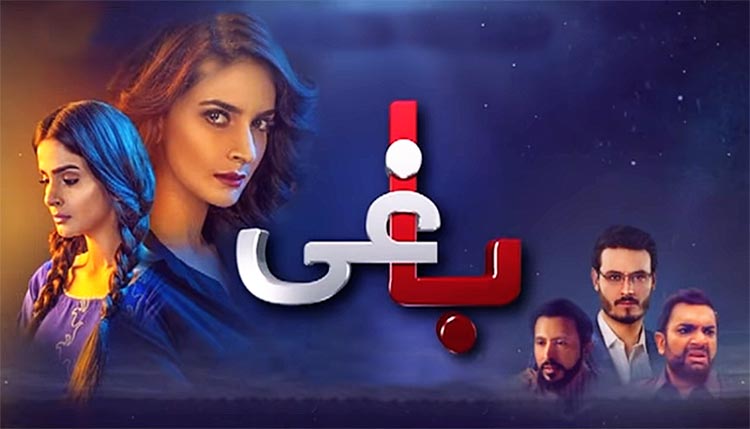 Qandeel Baloch, a very attractive young woman, caught the imagination of the Pakistani social media with her provocative and risqué pictures and videos on social media, breaking the invisible barriers of what is considered acceptable and proper in this relatively conservative society. The cocktail of sensationalism surrounding her became explosive, when she was murdered following the appearance of images of her consorting with a well-known maulvi (religious scholar). Regarded as a casualty of the contradictions and hypocrisy of society, she has become a cause célèbre and ideal subject matter for the television serial, 'Baaghi.'
This latest drama serial of Urdu 1, aired its first episode last Thursday, and delivered more than what had been promised! It has a stellar cast, with the fiercely independent Saba Qamar of Hindi Medium fame in the lead role, Sarmad Khoosat and Osman Khalid Butt. Penned by Shazia Khan, and directed by Farooq Rind, 'Baaghi' is about the transformation of a poor village girl, Fauzia Azeem, into the social media sensation who acquired the name Qandeel Baloch.
Qandeel with husband, the village girl before her transformation into a celebrity
Born in a small village of Dera Ghazi Khan district, Fauzia Azeem had six brothers and six sisters. Opportunities to succeed in life were few due to the limitations of both poverty and gender. Barely educated, Fauzia was a rebellious spirit with 'big' dreams of going to the city to work, and supporting her parents in their old age. These dreams were cut short when she was married off to Aashiq Hussain, a mango-plucker from Kot Addu. In 2010, she escaped her abusive marriage and took shelter in a Daar-ul-Amaan (a community centre for the homeless). She started doing small-time acting, singing and modeling work, and despite all the obstacles that a girl from an underprivileged background is likely to face, she burst into stardom with a new identity three years later.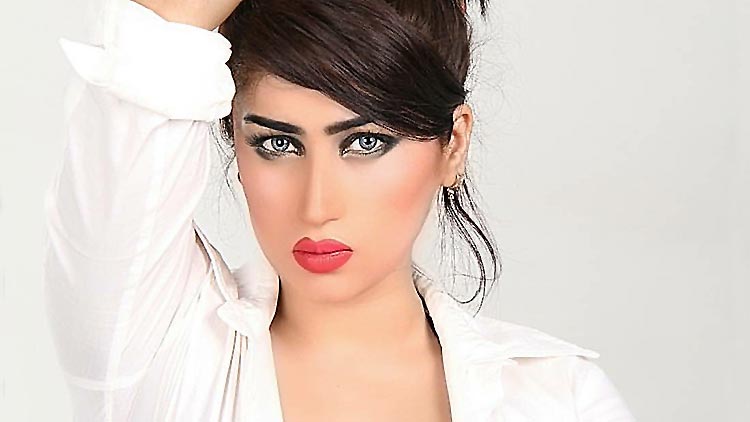 Qandeel Baloch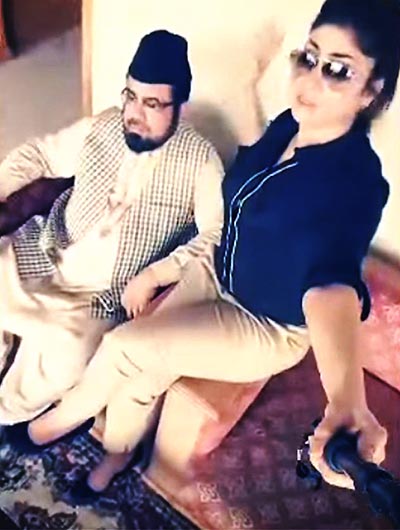 Qandeel Baloch with Mufti Abdul Qavi, a still from the video which created a stir
Popular media first recognized Qandeel Baloch in 2013, when she gave an audition for the singing competition, Pakistan Idol. The video went viral, and subsequently Qandeel utilized social media tools to gain a huge fan following. Increasingly, she shared provocative photographs and videos of herself that were smartly aligned with topics which were trending at the time. In 2016, she became embroiled in a controversy after posting pictures with Mufti Abdul Qavi. Referred to as the Kim Kardashian of Pakistan, Baloch turned into one of the top 10 most searched celebrities on the Internet in Pakistan. On a visit to her parents in July 2016, her brother, Muhammad Waseem murdered Qandeel, another casualty to honour killing. It was alleged that the Mufti was complicit in the murder, having been debarred from various ulema councils as a result of the notoriety he had gained because of his pictures and video with Qandeel.
'Baaghi' intends to highlight how the same society which shut all doors of a dignified living on Fauzia Azeem was later judgmental about her rise to fame. The first episode opens in an idyllic village setting with Fauzia dressing her younger brother for school. Saba Qamar immediately dives into her character and delivers what is easily one of her best performances. She replicates the diction of the region and with every action embodies the confidence and boldness associated with Qandeel. Just as Qandeel was a force to be reckoned with, Saba Qamar is an actress who consistently pushes the boundaries. She alone could turn 'Baaghi' into a blockbuster, but other actors have also been chosen mindfully. Sarmad Khoosat, the lazy older brother, Nadia Afghan, his complaining wife, and Ali Kazmi, the husband-to-be of Fauzia, all easily slip into their characters.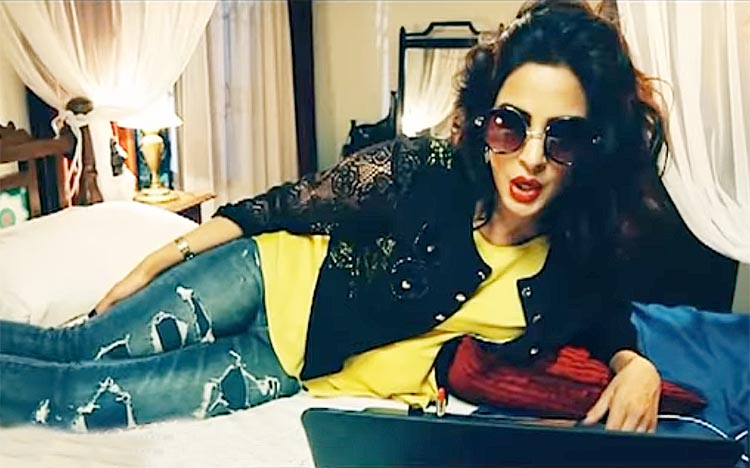 Saba Qamar as Qandeel Baloch in the serial 'Baaghi'
Saba Qamar portrays Qandeel as a caring family member, but also courageous, for she tells off the village men who stare at her or pass comments, although disliked by the other village women. She is bold enough to dance with abandon at a wedding, and confident enough to believe she can sing. Nevertheless, she remains a loving sister and daughter, bringing home rice from the wedding for her parents, and giving her younger brother money.
However, the episode and trailers have raised a few pressing questions. The Qandeel Baloch story is gold in terms of commercial interest, but how factual and well researched is the serial? Needless to say, the real facts of Fauzia's life are murky and not known. Later on, the drama is supposed to take a romantic turn involving Osman Khalid Butt, yet, no such story has ever come to light about Qandeel. The classic fiction tale of Umrao Jan Ada, pales in comparison to the real life story of Qandeel Baloch. Qandeel's life, struggle, success and eventual murder at the young age of 26, holds up a mirror to the contradictions of the Pakistani society, with the maulvi as the quintessential hypocrite with pretensions of piety. In Saba Qamar's own words, "Qandeel had the courage to expose how two-faced people could be."[1]
Drama Serial 'Baaghi' Trailer
---
[1] Rehman, Maliha. "I'm going to be playing Qandeel Baloch in a biopic, says Saba Qamar." Images by Dawn. Dawn International. 10th May, 2017.
You may also like: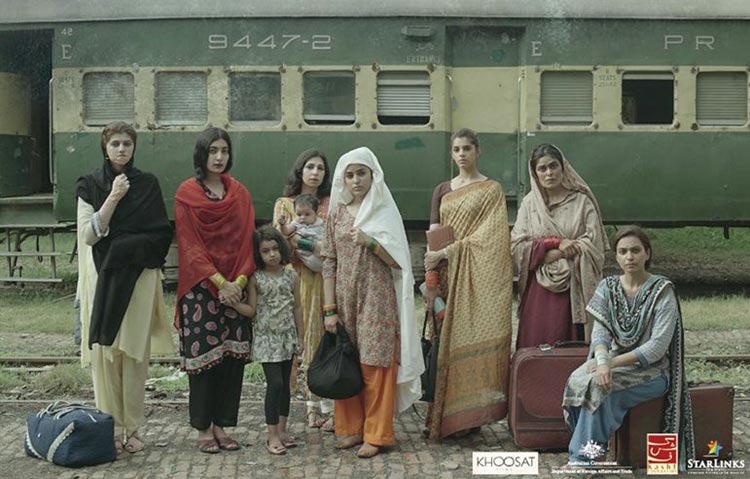 Drama Review: 'Akhri Station'
(February 19, 2018)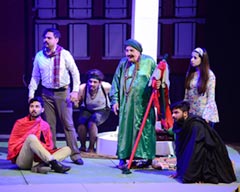 Theatre Review: Charing Cross - A Witness to Changing Times
(February 02, 2018)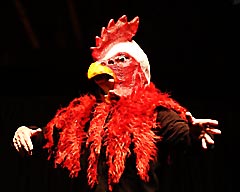 Rafi Peer International Puppet Festival 2018
(January 23, 2018)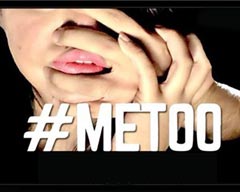 Theatre Review: #MeToo by BlankPage Productions
(January 12, 2018)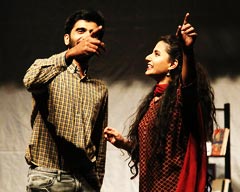 Theatre Review: Bol Kay Lubb Azad Hain Teray
(December 21, 2017)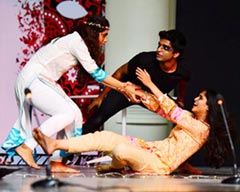 The Fringe 2017 – Intra-IBA Theatre Competition
(December 15, 2017)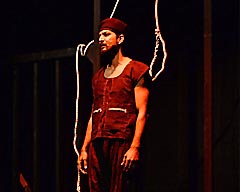 Theatre Review: Ajoka Theatre's 'Intezaar'
(November 30, 2017)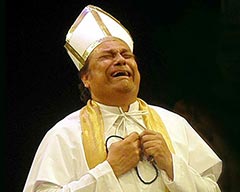 Theatre Review: 'Yahudi ki Larki' by NAPA at National Theatre Festival 2017
(November 02, 2017)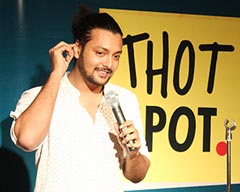 Bachay Panch Hi Achay (5 Kids are Enough) - A Saturday Night Comedy Show
(October 17, 2017)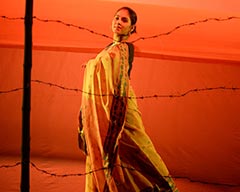 Ajoka Theatre's 'Shehr-e-Afsos - A City of Sorrow'
(October 13, 2017)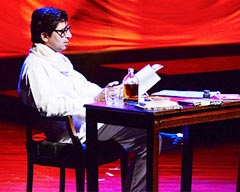 Theatre Review: 'Kaun Hai Yeh Gustakh' - Ajoka's Play about Manto
(October 12, 2017)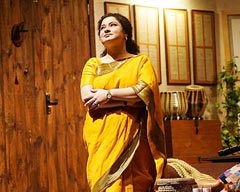 Theatre Review: 'Mushk - Fragrance' in Lahore
(October 10, 2017)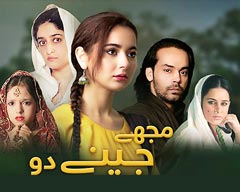 Drama Review: 'Mujhay Jeenay Doh'
(September 22, 2017)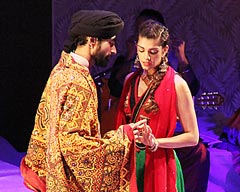 Heer Ranjha – Retelling Kaifi Azmi's Script in an Urdu Musical
(September 11, 2017)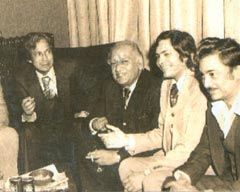 70 Years of Theatre: A Flashback Through the Ages
(August 30, 2017)