Exhibition of Chinese Silk, Porcelain and Tea at PNCA
Written by: Staff Report
Posted on: August 29, 2017 |

Comments | 中文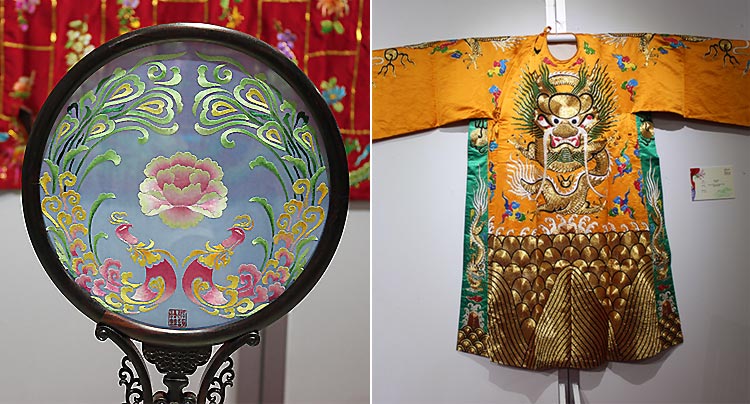 A specimen of double-sided embroidery (left) and dragon robe with silk embroidery (right)
'Passion for Silk, Porcelain and Tea,' an exhibition of Southern Chinese culture, was inaugurated at the China Cultural Centre, Pakistan National Council of Arts (PNCA) on Monday, 28th August, 2017. Various specimens of silk, porcelain and tea were exhibited, along with live presentations by four artisans from Zhejiang Province, Jiangnan, China. The chief guest of the ceremony Mr. Aamir Hassan, Secretary Govt. of Pakistan, National History and Literary Heritage Division, spoke about Pakistan-China friendship as well as the history of Chinese silk, porcelain and tea. Next, the Cultural Counsellor from Chinese Embassy of Pakistan, Mr. You Yi, shared the intended program of the event. Director General PNCA, Mr. Jamal Shah, attended the event as did other dignitaries from the National History and Literary Heritage Division.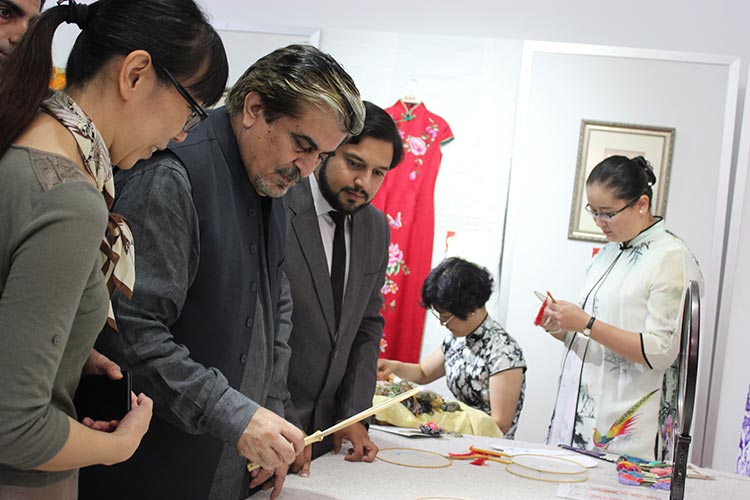 DG PNCA, Mr. Jamal Shah examines embroidered Chinese fans
The guests were escorted by Chinese translators from exhibit to exhibit. Legend has it that tea in China was discovered by Emperor Shen Nung, in 2732 B.C. and has remained an integral part of Chinese culture for thousands of years. Mr Xiang Zongzhou, a specialist in tea, explained the various kinds of Chinese tea being presented. While hundreds of types are available, six representatives had been selected based on the fermentation process - green, yellow, white, oolong, black and pu'er-type of tea. Green tea was identified as the most popular, while yellow tea as the rarest. All samples were tasted by the guests, and Mr. Xiang explained that the taste changes according to the water used. In China, rain water or water from a local well are used, since these are considered pure. In ancient China, rain water was so valuable, that it would be collected by the locals as a gift for royalty.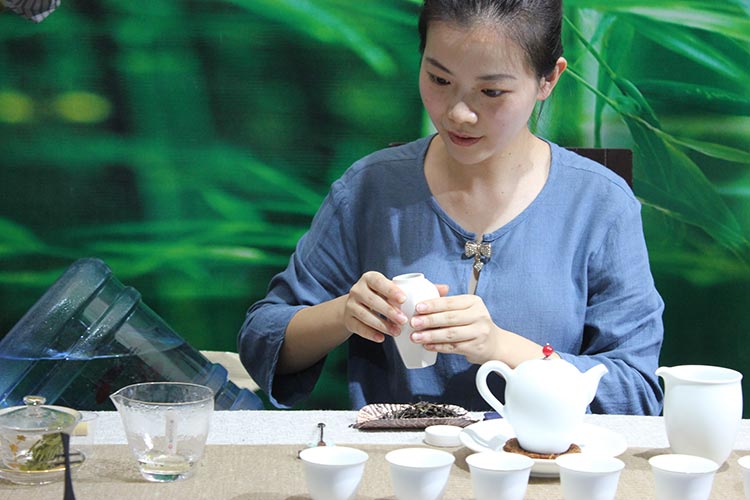 Ms. Dong Liyu making tea
In another corner, Ms. Dong Liyu, an expert in tea culture, was engaged in the process of preparing and drinking tea. The significance of tea, which awakens and soothes the senses, was clarified to the guests. Tea ceremony which involves soft music being played for the ears, tea colour being observed by the eyes, tea odour being smelt by the nose, and eventually the tea itself being tasted by the tongue was explained. In China, one typically has tea alone, in order to fully enjoy this experience.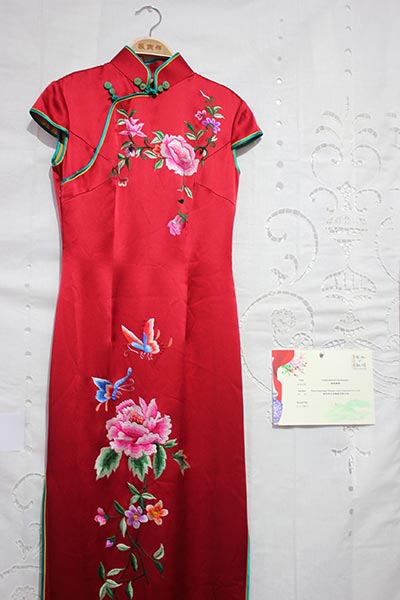 Chinese Silk Cheongsam
As tea master, Ms. Dong began tea preparation by warming and cleansing the tea cups, through pouring boiling water in them. Then, she 'woke up' the spirit of the green tea leaves by shuffling them. After elegantly transferring the leaves to a small kettle, she 'washed' them by pouring boiling water inside. A yellow coloured tea was then transferred into a justice cup through a filter. The justice cup, a unique part of Chinese tea ceremony, ensures that the flavour of tea is equally divided among all tea cups. It is considered impolite for some people enjoy a strongly flavoured tea, while others don't. Tea was then poured in equal amounts into the transparent tea cups, which allow one to observe the tea colour.
Furthermore, the etiquettes of tea drinking were taught to the guests, including how to hold the tea cup using only three fingers ('the three dragons guarding the tea'), hiding one's mouth while drinking tea by curving the wrist, as well as drinking the tea in three gulps. Ms. Dong kept on pouring tea into the cups, and the guests were told to place a hand over the cup, to signify when they had had enough. They could then thank Ms. Dong, by tapping the table with two bent fingers, a custom which originated in Qing dynasty.
Coming to silk, Chinese silk production is known to have a long history which stretches back 6,000 years. Hangzhou, Zhenjiang is known as the City of Silk and thus, Ms. Yu Zhiyin, a master artisan, exhibited how intricate Hangzhou embroidery is made. One of her pieces had been mounted on a wooden frame, which allowed visitors to observe the wonderful double-sided embroidery. Chinese fans, scarves, cassocks, capes and even a bridal cheongsam adorned with hand embroidery were presented. "A single piece of embroidery can take months or even years to complete," explained the translator. The most fascinating piece was a yellow robe, which had a golden embroidered dragon on it; the robe is used only on special occasions since the dragon signifies royalty.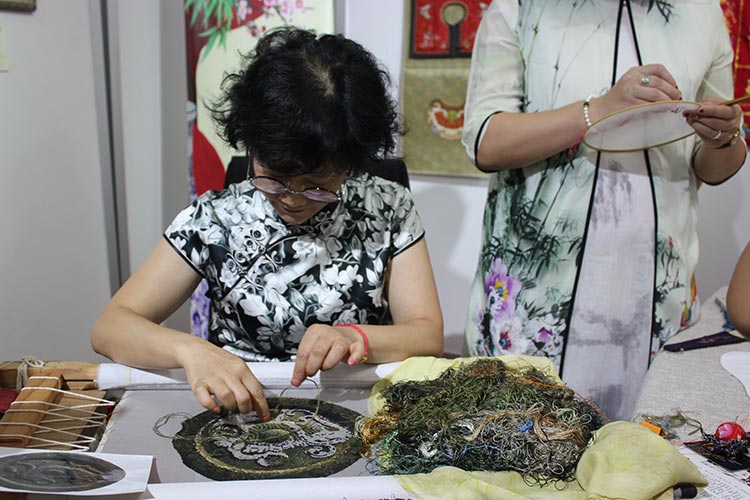 Ms. Yu Zhiyin doing embroidery
With regards to porcelain, Shangu, Zhejiang is known for being the area where celadon (green glazed porcelain) originated during the Eastern Han Dynasty (25 – 220 AD). Thus, Mr. Jin Xin, a specialist in celadon, displayed the art of decorating such porcelain. He was etching a floral pattern into soft unglazed plates with special tools while finished products lay on tables all around him. The designs had specific meanings, such as the tea set adorned with symbols of harmony. A small pot in 'jade' colour was identified as the most expensive item, since this colour is rare in Chinese porcelain. On a separate wall, a video was showing the entire process of porcelain making.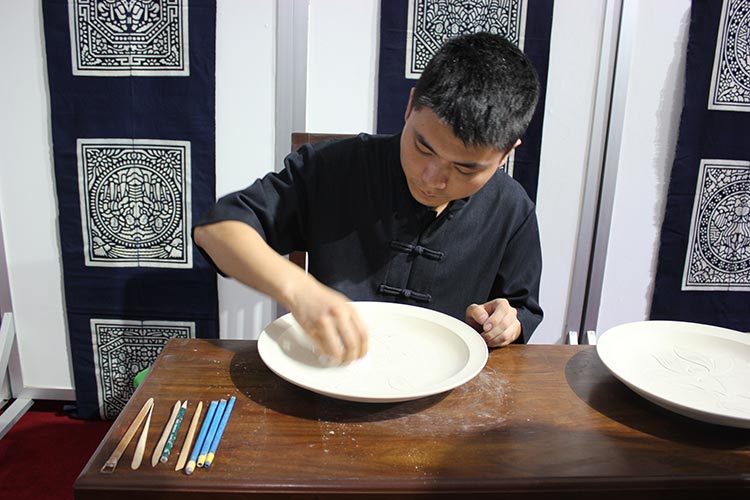 Mr. Jin Xin carving a pattern on porcelain
The Pakistani guests exhibited curiosity about Chinese culture, and asked numerous questions from the organizers, all of which were patiently answered. The exhibit proved to be a learning experience for all those who attended, revealing the cultural heritage of Southern China to them. The event came to an end with tokens of appreciation exchanged between the Chief Guest and Chinese Counsellor.
You may also like: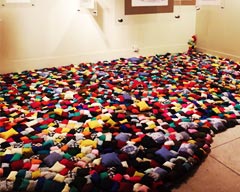 NCA Rawalpindi Degree Show 2017
(January 17, 2018)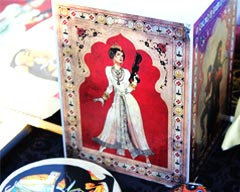 Winter Fete, Islamabad
(January 09, 2018)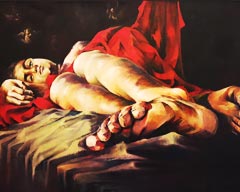 Review: 9th National Exhibition at PNCA
(January 02, 2018)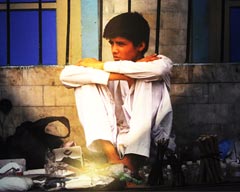 Yeh Hai Karachi 2: Photography and Film Exhibition
(December 20, 2017)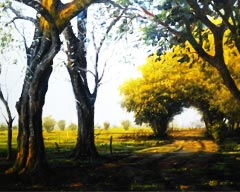 Art Review: Punjab Romanticism by Zulfiqar Ali Zulfi at Tanzara Gallery, Islamabad
(December 18, 2017)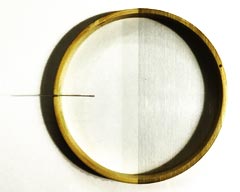 Art Review: Reading Between the Lines at Sanat Initiative, Karachi
(December 05, 2017)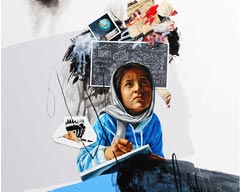 Art Review: The Onrushing 2 at Gallery 6, Islamabad
(December 04, 2017)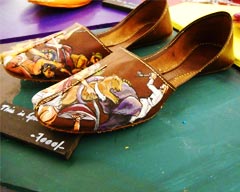 Daachi Arts and Crafts Exhibition 2017
(November 13, 2017)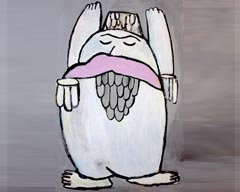 Art Review: 'Loompaland' at Studio Seven, Karachi
(November 09, 2017)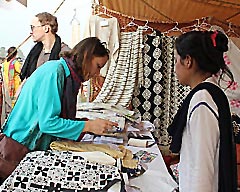 The Behbud Bazaar, Islamabad
(November 07, 2017)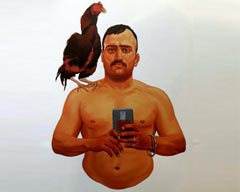 The Karachi Biennale 2017 (KB17)
(October 27, 2017)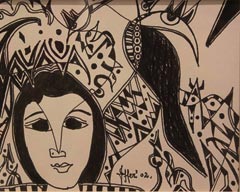 Wahab Jaffer Exhibition Opens at Tanzara Gallery, Islamabad
(October 20, 2017)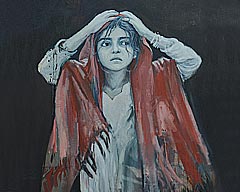 Art Review: Socio-Domestic at O Art Space, Lahore
(October 11, 2017)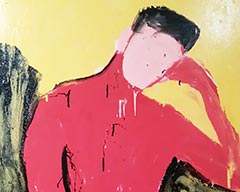 Art Review: 'Insta Loves II,' by Abdullah Qureshi at Satrang Art Gallery
(October 06, 2017)