FACE Music Mela 2017: Promoting Diversity and Harmony through Music
Written by: Mirza Salam Ahmed
Posted on: April 24, 2017 |

Comments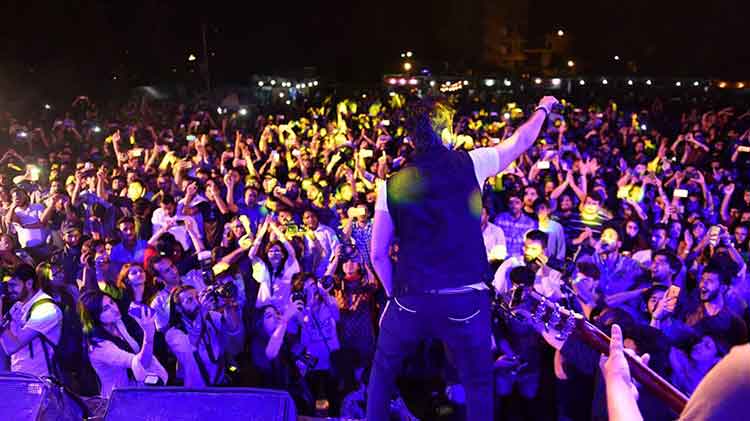 FACE Music Mela 2017 (photo by Mudassir Manzoor)
Curtains fell as another year passed with the Foundation for Arts, Culture & Education hosting the 4th FACE Music Mela at the Pakistan National Council of Arts (PNCA) in Islamabad on the 21st, 22nd and 23rd of April.
Having begun four years ago with an initiative of reigniting musical fanaticism with concerts and festivals throughout the country, the event has succeeded in reinvigorating the Pakistani music industry. Local artists have finally understood that they will need to abolish the archaic approach of depending solely on television in order to thrive. What the industry really needs is a streamlined and unbroken chain of live musical concerts and festivals to encourage consistent exposure and revenue for musicians, composers, writers, singers, recording engineers, managers, promoters, publishers, sponsors – the list goes on.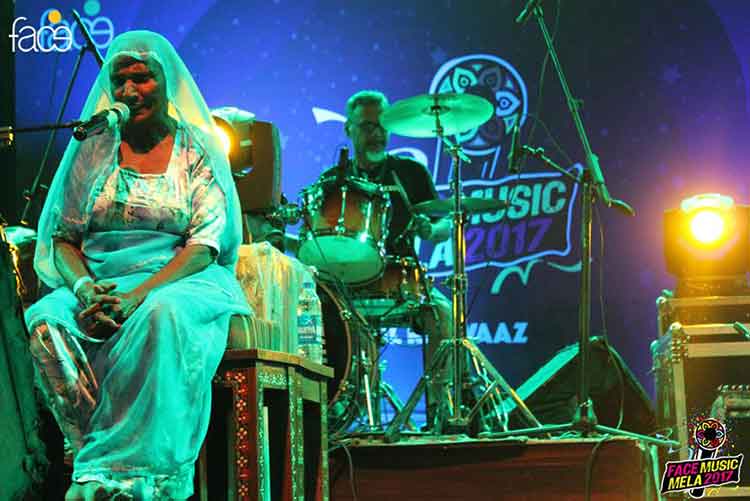 Classical folk singer Mai Dhai performing live at the festival
Luckily, our nation has a plethora of musicians, young and old, with a natural flair for musical ingenuity. As of late, several new bands have been springing up in various cities to reignite the country's passion for music and lay strong foundations for a rejuvenation of the music industry.
To support this cause, the FACE Music Mela holds not just star-studded concerts, but also workshops with music teachers and leading artists promoting local music, folk and classical fusion, lectures and Q&A sessions with musical maestros, panel discussions with renowned members of the industry, as well as meetings with promoters, publishers, educationists and artists, along with booths where people can personally interact with the stars.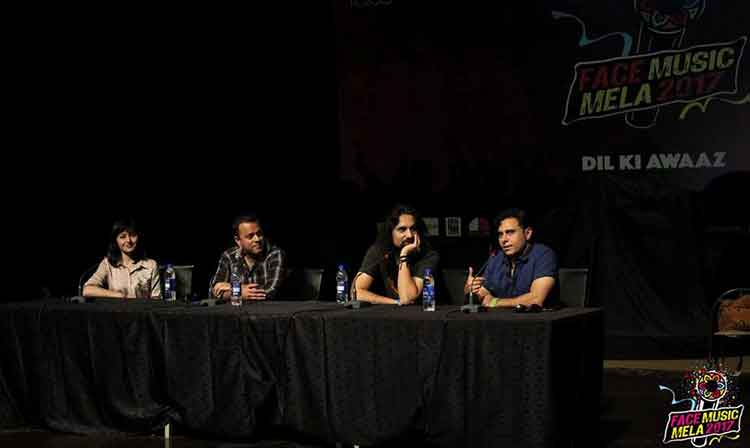 A panel discussion on the future of the Pakistani music industry
The organizers did a thorough and exemplary job at orchestrating this year's event, lining up a performer list so star-spangled that the event could well become the 'Tomorrowland of Pakistan'.
The opening night consisted of performances by BULBULIK, Ali Ashraf & The Crazy Vibes, The Canvas, Iqbal Baloch Electric Banjo, RAP Engineers, Rabia Ali, Adnan Jahangir, Dosti Project, Uzair Jaswal, Azal, Sain Tanveer Bros. Dhol, Call the Band and Ataullah Khan Esakhelvi.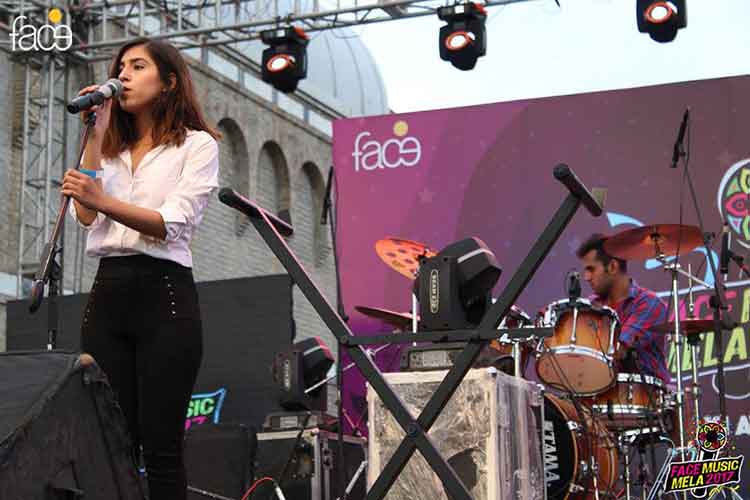 Zoha Zuberi started the Day 2 performances with style
Day 2 kicked off with workshops and panel discussions on the History of Qawali with Imran Aziz Mian, the Future of the Pakistani Music Industry, Dance Workshop with Amna Mawaz, and Puriya Dhanashree with Imran Nafees and Aizaz Sohail. Soon afterwards, the stage was graced by hot-favorite musical artists including Zoha Zuberi, Pluto Republic, Sattar Jogi, Surge, Sikandar Ka Mandir, The Mothership, Sibti & the Retrosexual, Natasha Baig, Mai Dhai and Zeek Afridi.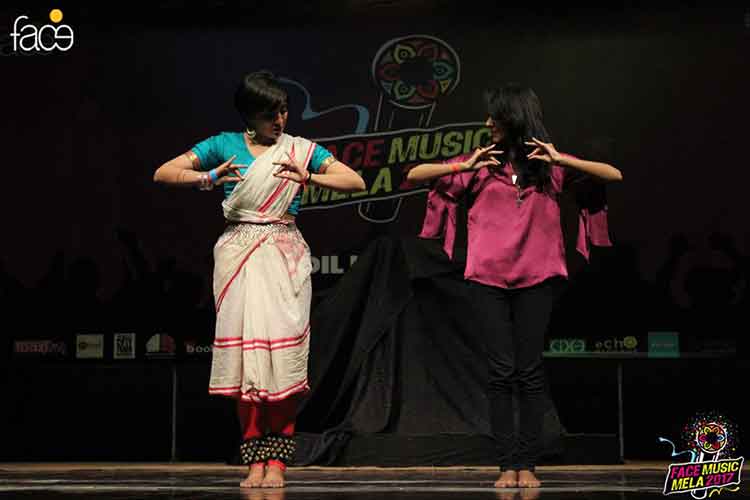 Dance workshop by Amna Mawaz
The last day was an EDM (Electronic Dance Music) special, featuring budding talent such as DJ Raj, DJ Farasat Anees, VIVID and DJ Shumraiz Awan featuring Ali Noor, Zeejah & Qawalistan.
"This is an excellent attempt at giving aspiring musicians a platform not only to perform and promote their work, but also to engage with the fans and make music grow in our country," said Ahmer Gul Khan, a singer from the popular RAP Engineers. And this in a nutshell summarizes the triumph of the event, something which was later reiterated by Uzair Jaswal as "success following success".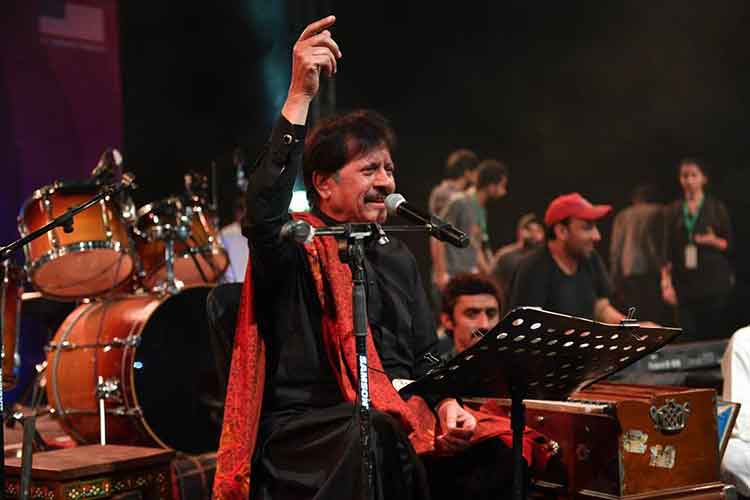 The legendary Attaullah Khan Esakhelvi on the stage (photo by Mudassir Manzoor)
The FACE Music Mela 2017 was a bright, vibrant, colourful festival, with every moment electric, musical and full of energy. People flocked in huge numbers – not just from the twin cities, but from all over the country, and even abroad – to get together at this massive showdown of the top musical stars from across Pakistan. In essence, the festival became a celebration of diversity, culture and harmony through the one language that is understood by all – music.
All images have been taken from the 'FACE Music Mela' Facebook page.
You may also like: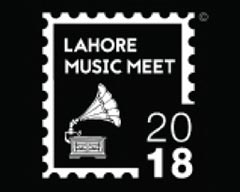 Lahore Music Meet - 3rd Edition
(January 10, 2018)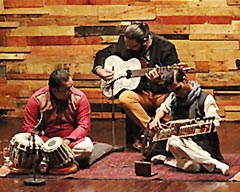 'Likhay Jo Khatt Tujhay' - An Olomopolo Media & Qissa Khwaan Production
(November 21, 2017)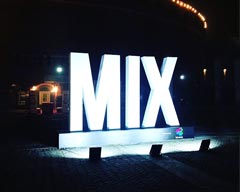 The MIX – Pakistan's First Tech Centered Festival
(November 15, 2017)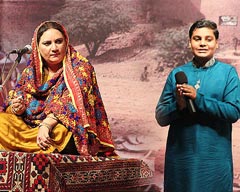 Bali Jatti Rooftop Theatre Opens in Lok Virsa, Islamabad
(October 16, 2017)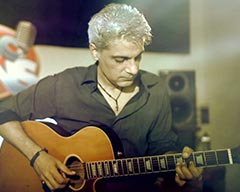 Tribute: Aamir Zaki
(June 03, 2017)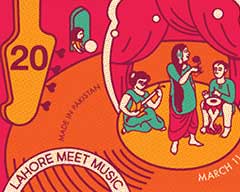 LMM 2017: More Than Just Music!
(March 13, 2017)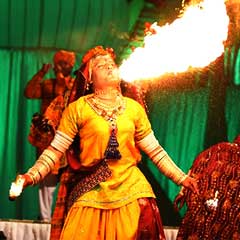 The Mystic Music Sufi Festival 2017
(February 14, 2017)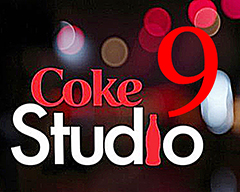 Coke Studio: A New Season of Melodies
(August 18, 2016)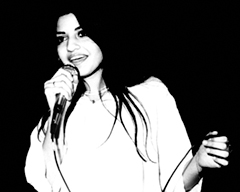 The Unforgettable Nightingale: Nazia Hassan
(August 12, 2016)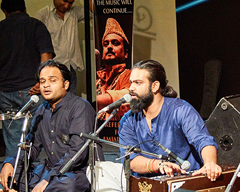 The Music Will Live On: Reference for Amjad Sabri at Lok Virsa
(July 01, 2016)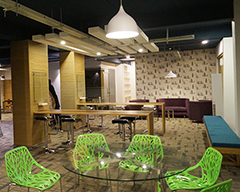 The Hive: Blending Work with Entertainment
(May 30, 2016)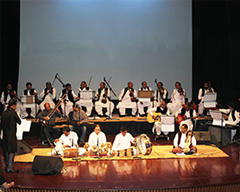 'Sachal Studios Orchestra' Performs at PNCA, Islamabad
(May 09, 2016)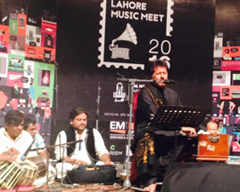 Lahore Music Meet - Pakistan's First Ever Music Symposium
(April 04, 2016)